Friendship in marriage is the best foundation and Jabar and Maria's relationship is proof of that. We are thankful that these two found their way to each other and brought us this elegant wedding. Everything looked neat and polished with the motif of purple and white. Maria looked stunning in her immaculate white wedding dress and complemented that with her bouquet and the bridesmaids' purple floor-length dresses. Jabar's ensemble was also on-point that day; I just love it when men can pull off a dapper look. All-in-all, these lovely details made Jabar and Maria's day more momentous. Congratulations Mr. and Mrs. Duncan!
Our Story:
When we first met we intended on just being friends. We would randomly text each other every now and then. One night he called me and we talked for hours. Our conversations became more frequent and we got to know a lot about each other during those early phone conversations. When our busy schedules finally aligned, we decided to meet at a local restaurant for drinks. This particular night they had a band playing. We sat and talked for about 4 hours as we listened to this awesome band. It was a great night and the beginning of our love story.
We Are A Perfect Match:
We balance each other out. He is laid back when I am dramatic and I keep him organized. It just works. We have similar morals and we both have a huge love for spending time with family.
The Proposal:
He surprised me with a romantic weekend in Charlotte. He reserved a room at the Wyndam in Downtown Charlotte. When we entered the room balloons and roses were everywhere. He told me to walk over to the desk. On the desk was a mini cake that said "Will you marry me?" When I turned around he was on one knee and asked me to marry him. I said yes of course. My parents were waiting in the hallway and came in to congratulate us. It was the best!!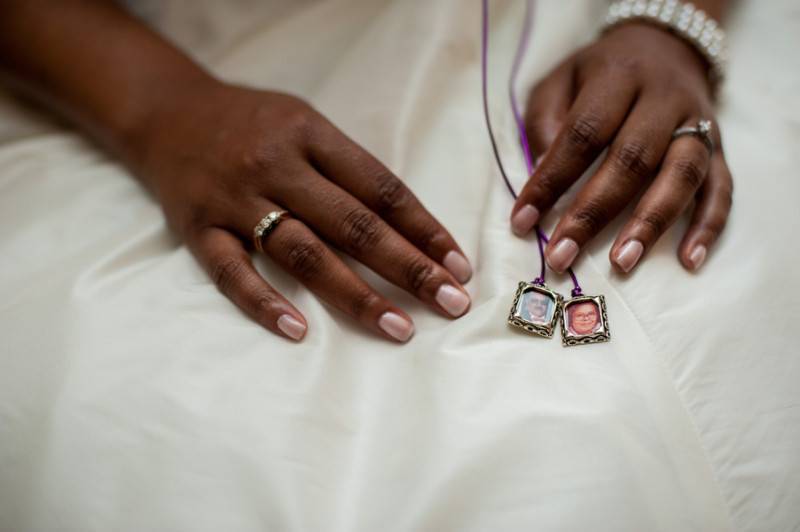 The Planning Process:
About 9 months. It was a perfect length of time
The Best Advice We Received:
Do not ask for too many opinions. Focus on what you and your groom want
Tips & Tricks For Future Brides:
Get a wedding planner. They can help negotiate prices and point you to great vendors that you may not find on your own.
Wedding Decor Inspiration:
I wanted simple and romantic. Our colors were purple and platinum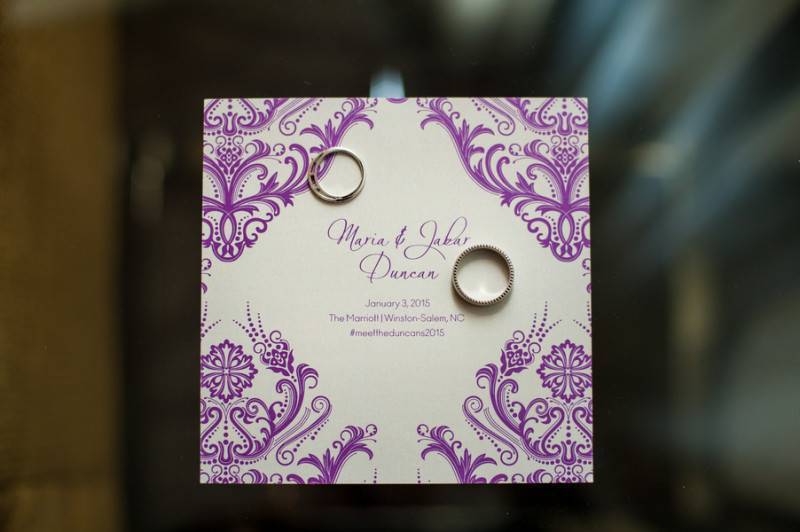 Money Matters:
$18,000
We saved money on invites and favors and the biggest expense was the reception.
The Guest List:
We invited 257 people, but only 220 attended.
We just had to stop inviting more because the venue would only hold 225. So that helped us from narrowing the invites.
The Songs:
You and I – John Legend (sang by our cousin)
Ribbon in the Sky – Stevie Wonder
Signed, Sealed, Delivered I'm Yours – Stevie Wonder
Excited About:
Spending our life together and having kids
Planning Advice For Couples:
Get a wedding planner. You think you don't need one, but you do!
Wedding Day Outfit Inspiration:
Classic romance. My dress was classy and beautiful. Jabar's tuxedo was a slim fit euro cut.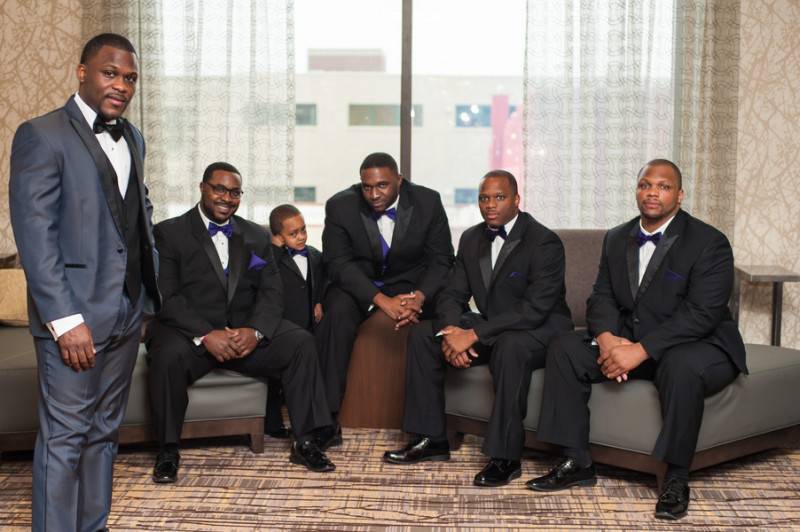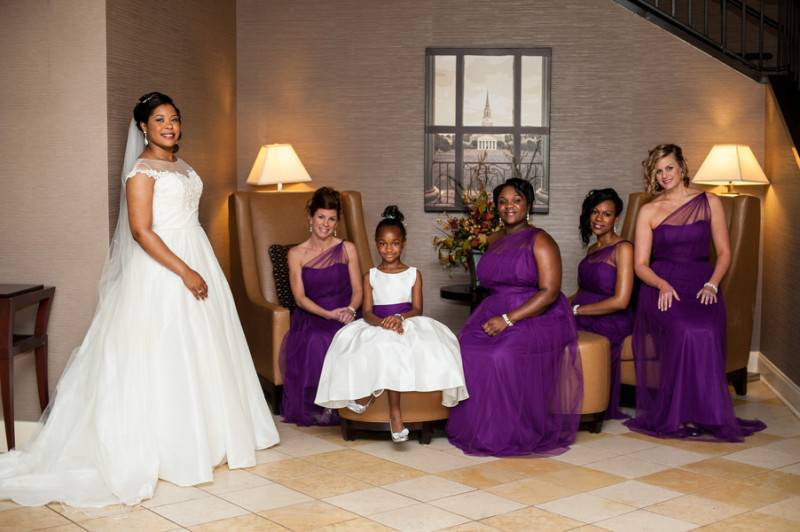 Favorite Part Of The Day:
Our ceremony. Nothing else mattered but me and Jabar.
The Highlights From the Ceremony & Reception:
Our cousin singing you and I as I came down the aisle. When our family hit the dance floor with us.
Most Memorable Moment:
The band. The band that played was the R&B band that we heard on our first date.
VENDORS
Photographer: Shanna Duffy Photography