Our featured couple today, Alex and Pablo, got married at a beautiful Greek Orthodox church and their reception was at the historic Crystal Ballroom in Downtown Houston. The bride's fur vest was one of the winter details. She looked chic and comfy on it. What more – toasts, food, drinks, and nonstop dancing! It was everything they could have wanted. As the bride shares, "It was perfectly ours." While Jessi Marri Photography brings us this beautiful wintery wedding, let's see more special details below!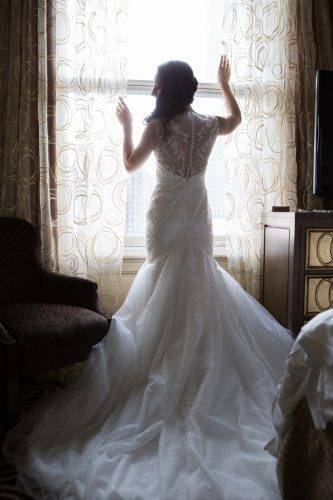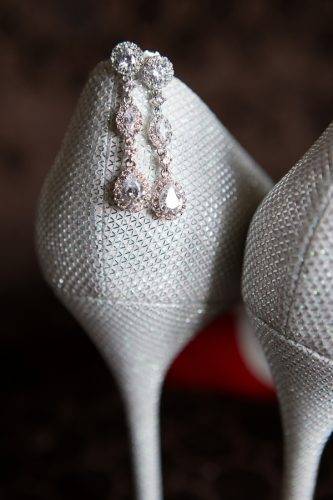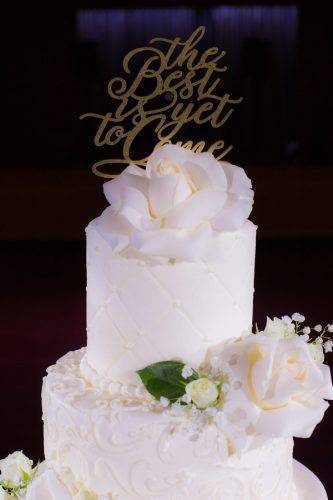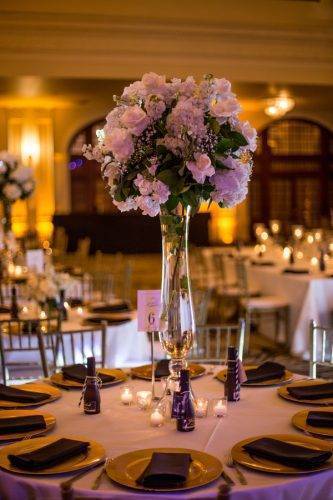 Extra Special Details
Being married by the Catholic Church was something that was extremely important to the couple, so they were ecstatic to have been able to celebrate their union in such a gorgeous and historic church.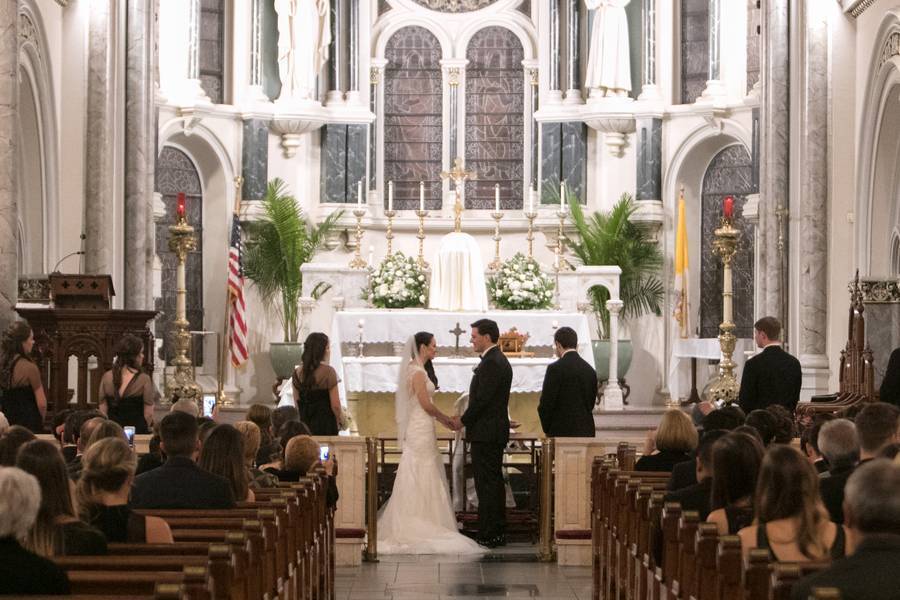 The cool first dance as newlyweds.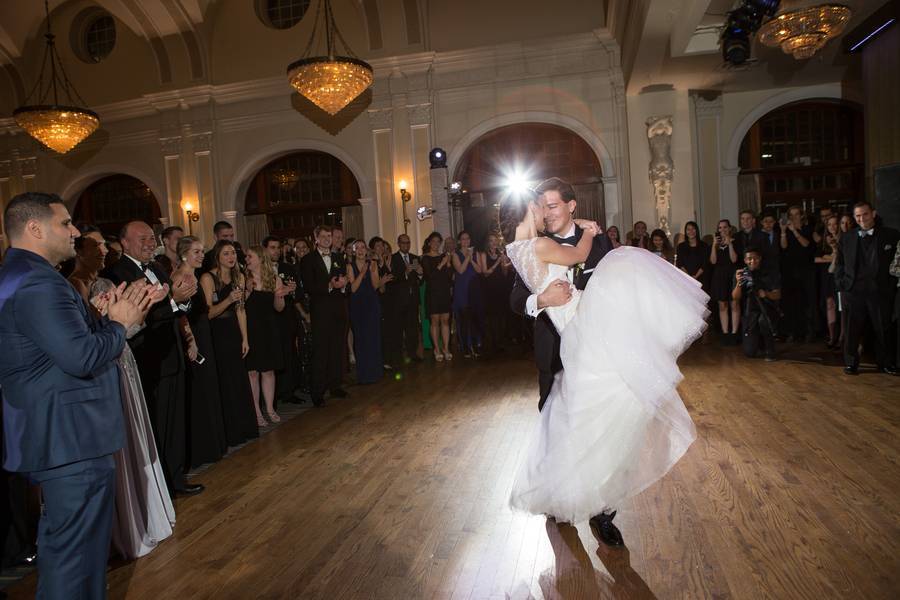 At Lawless Spirits & Kitchen, they  had a less formal way to spend more quality time with guests and keep the party going.
Favors – a bunch of mini Freixenet champagne bottles with a tiny card using gold ribbon.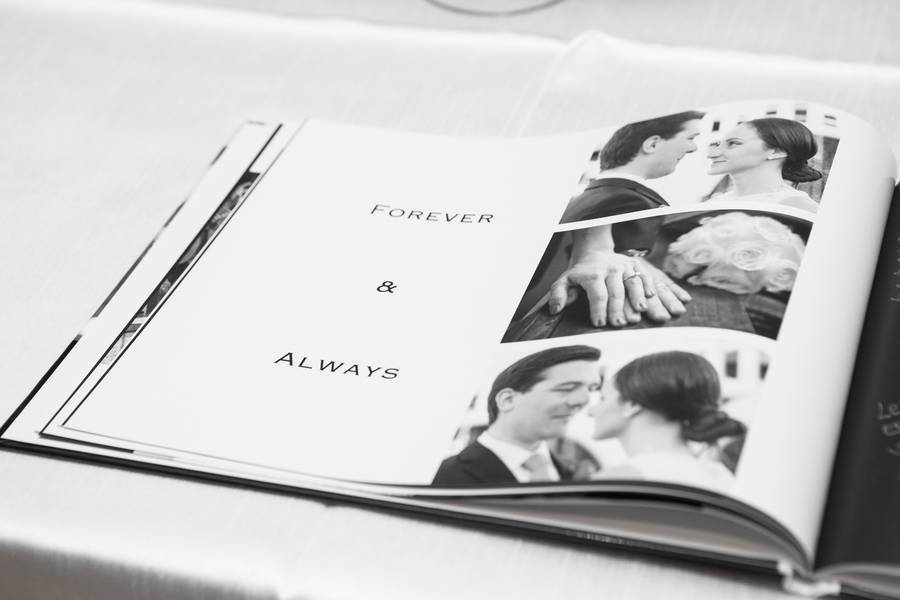 Black and white pictures from their civil marriage to show them. It tied right in with the elegant and classic theme!
Tips From The Bride
"Technology is your friend. Don't want to send out invites with a bunch of paper litter that you pay for guests not to send back to you. Do a website for RSVPs using Squarespace. It will automatically compile the guest list into a Google spreadsheet. Also, you can use sites like Vistaprint to print everything from save the dates, invites, envelopes, wedding favor tags, etc.

Don't get too stressed. You will, but try not to. There's so much to enjoy in the process, so give you and your partner enough time to sleep on big decisions and enjoy every second of it. Also, delegate. If you don't care where people sit, have someone close to you create the wedding chart, have people call to get quotes for you, ask friends to come to appointments with you. The people who love you want to help, so let them! (Unless you're a control freak – then just do your thing!)

Be practical and do what YOU and YOUR PARTNER want. Don't let others influence your decisions. This is your day, so do what makes you happy and you will regret nothing. When it comes down to it, the day of the wedding will fly by, so make it our goal to appreciate each and every second while it's happening!"
The Photographer's Advice
"The advice I would give would be to not neglect your photo and video budget. At times, couples will spend a lot of money on a ton of other stuff and don't leave room for the photography and/or videography. Also, really consider videography. I hear from couples a lot who didn't invest in that service really regret it later on. Your photos and videos are souvenirs that you will keep for a lifetime."
Money Matters
Wedding Budget: $20,000 – $45,000
VENDORS
Photographer: Jessi Marri Photography
Ceremony Location: Annunciation Catholic Church
Floral Designer: Dream Bouquet
Cake Designer: Edible Designs by Jessie
Linens and Coverings: House of Hough
DJ: LG Entertainment
Event Planner: SwaLaRue Events
Reception Venue: The Crystal Ballroom
Cinema and Video: Your Videographer