If you're wondering what wedding trends are going to be big in 2017, look no further. The hottest trend this season is one that is good for all of us, that is to say, green themes are in! Botanical inspired designs and elements will grace weddings of all kinds in the coming year. Integrating natural themes through the inclusion of lush greenery, organic inspired up lighting and outdoor receptions are just a few of the ways we will see nature taking center stage. It's no surprise (and perhaps a further indication of the collective unconscious) the Pantone color of the year is "Greenery". As such, this green theme is likely to also affect many couple's wedding palettes. We will be seeing a great variety of greens (think sage, emerald and evergreen among others) being integrated into the color schemes of 2017-18 and this styled shoot by Megan Alissa will show you the freshest forecast on what's trending now in the wedding world. I'm telling you, you've got to see this one right now!
We're All About the Details!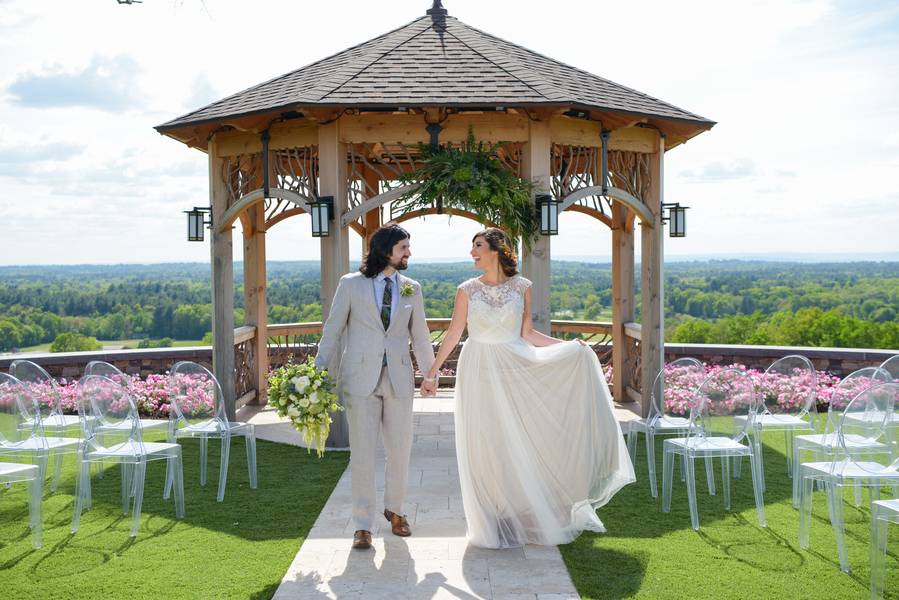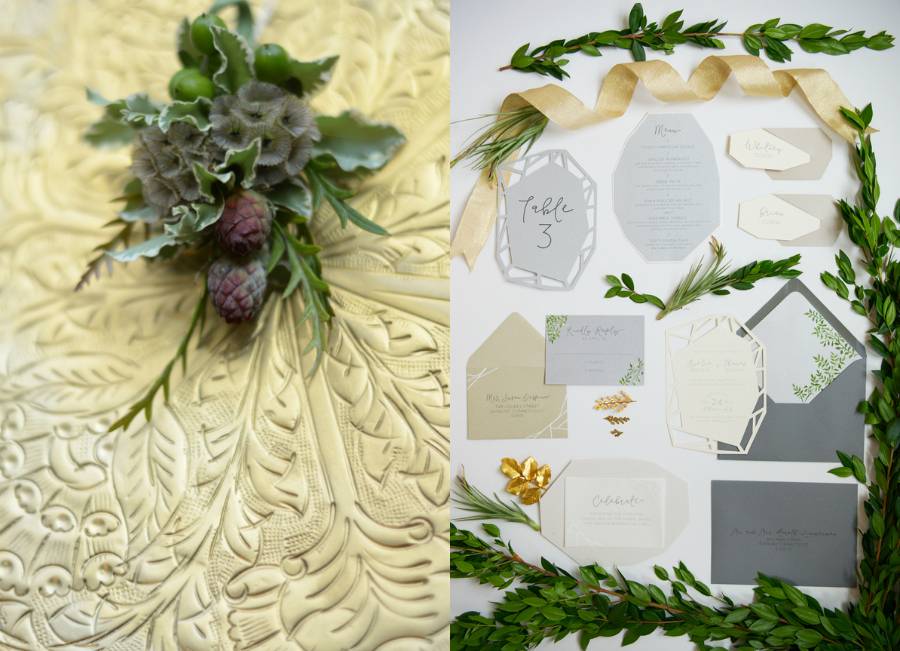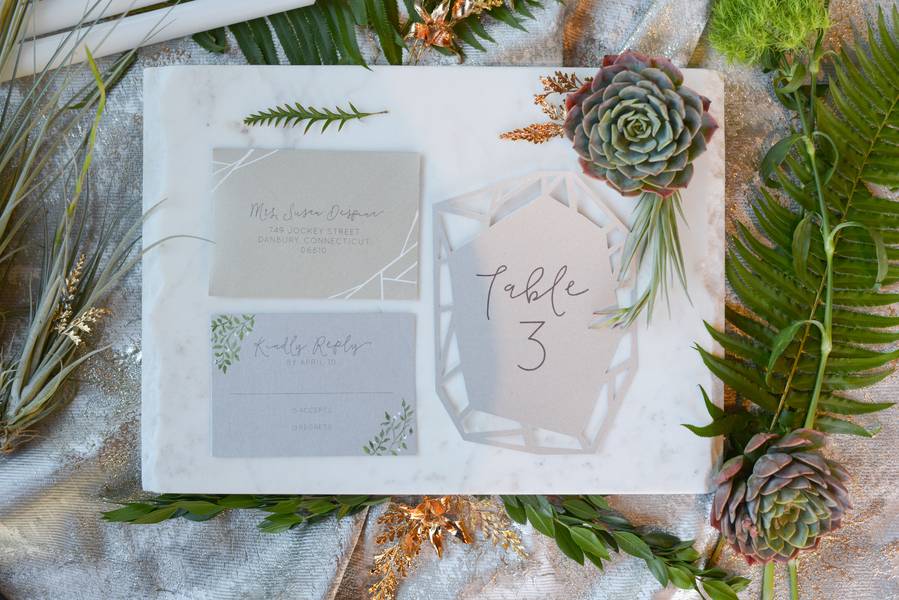 Nowadays, many couples are opting for a variety of new and old designs featuring beautiful gemstones. Emeralds, Sapphires, Aquamarines and Rubies are among some of the most popular precious gems that are making their way into beautiful settings for the newly engaged.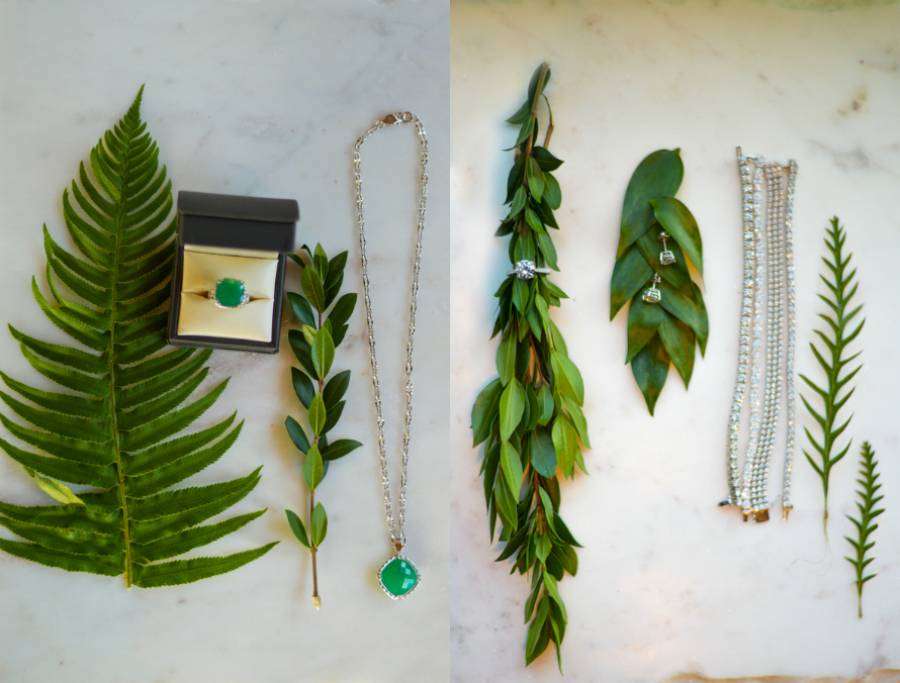 Greenery Bouquet
Everything from literal green hues and the inclusion of organic elements to actual sustainable /environmentally conscious options are becoming a style sensation. Botanical inspired designs and elements will grace weddings of all kinds in the coming year. Integrating natural themes through the inclusion of lush greenery, organic inspired up lighting and outdoor receptions are just a few of the ways we will see nature taking center stage.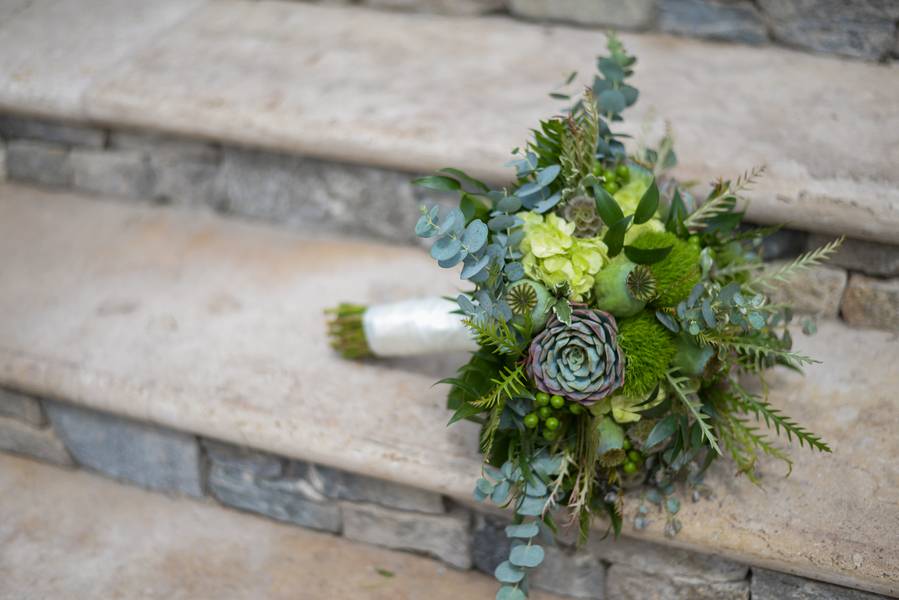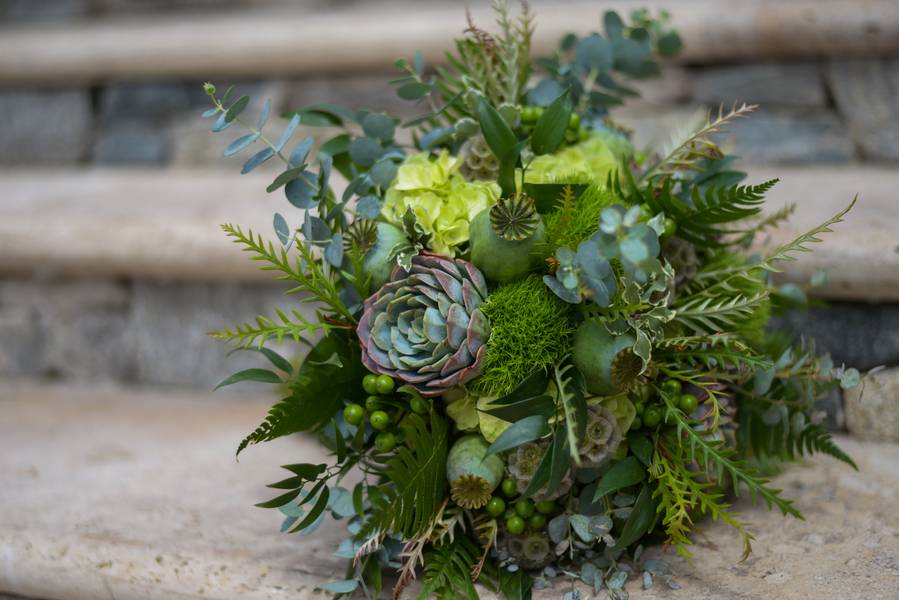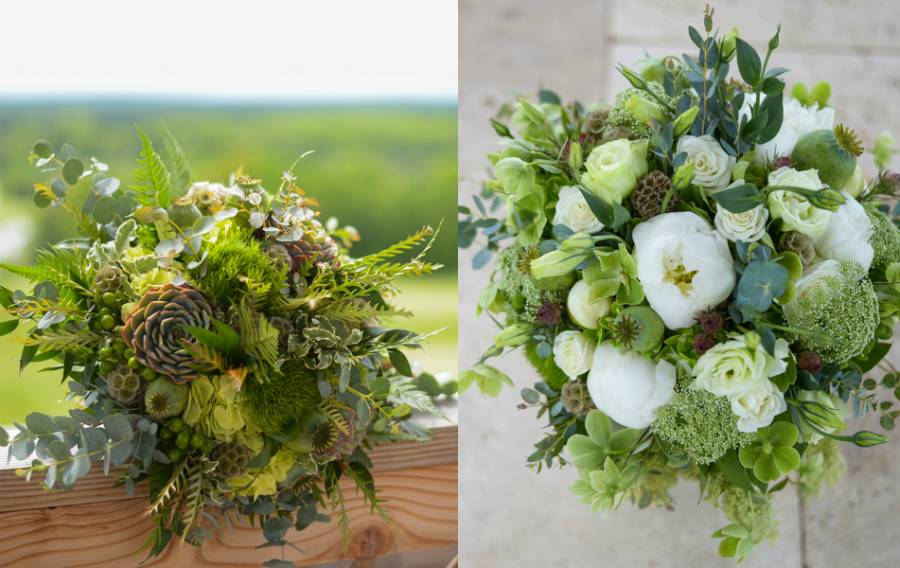 Table Greenery
What better way to showcase the lush and vibrant florals than through the table decorations. Mixing the fresh tones of various succulents and evergreen leaves with the geometric table markers and labels surely keeps the green overall theme flourishing.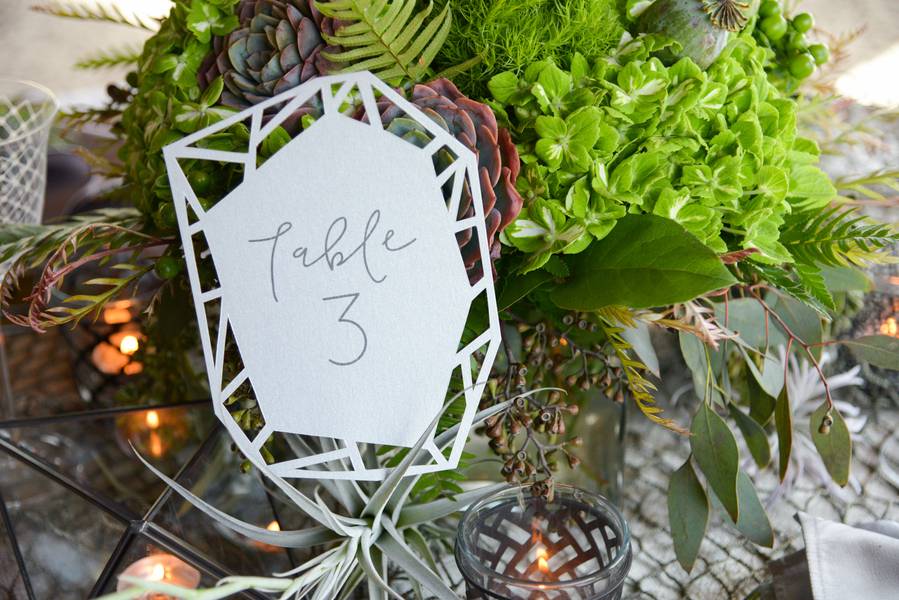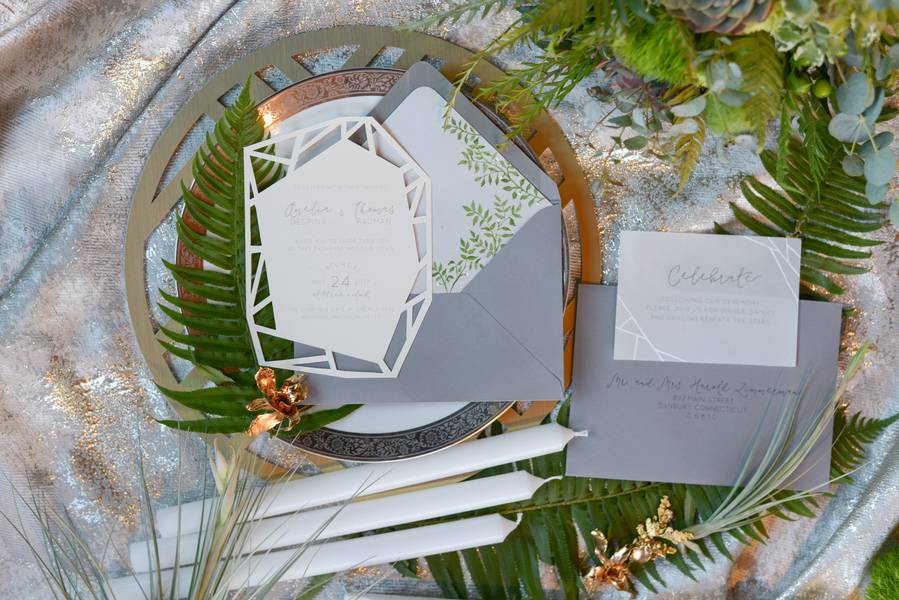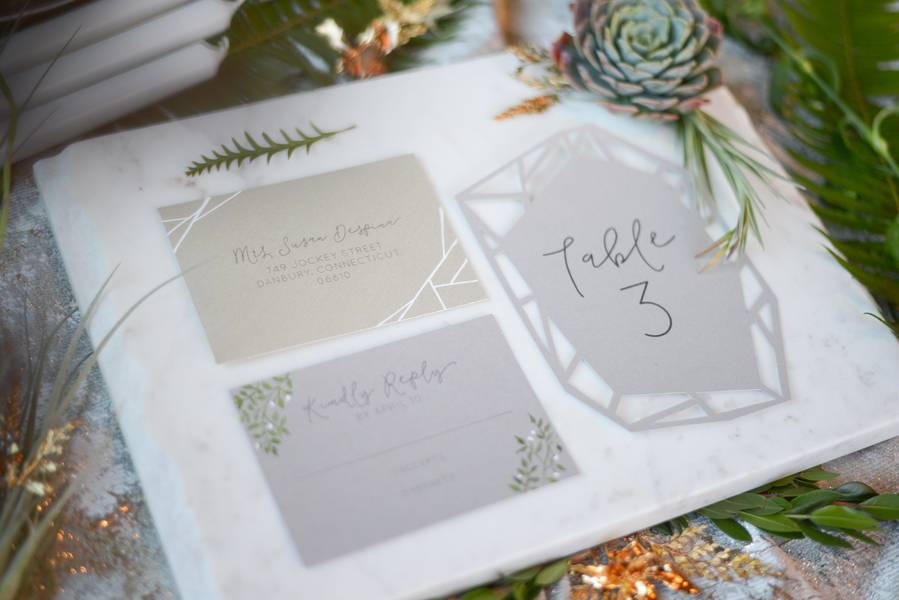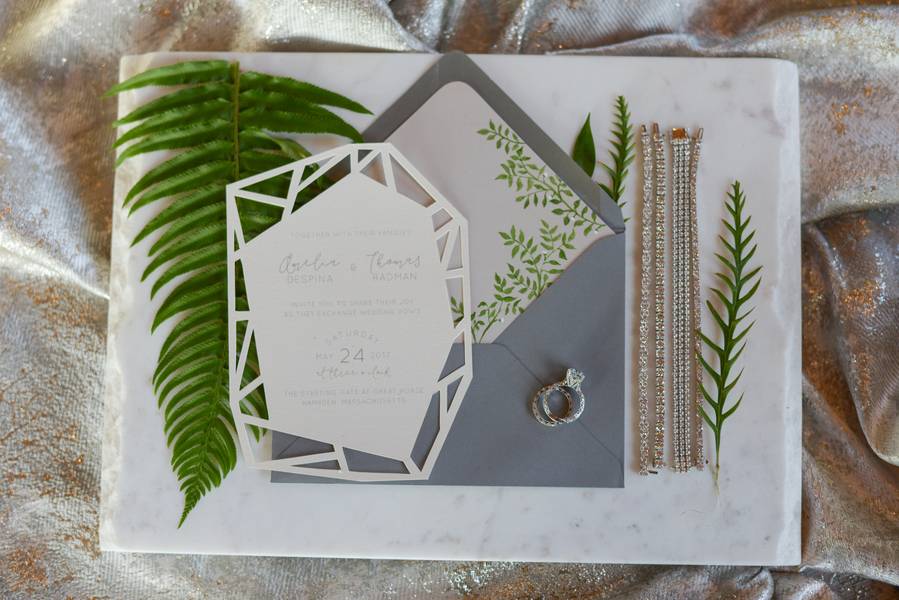 Wardrobe
Simple, natural and flowing hairstyles reminiscent of those popularized during the art nouveau movement are gaining momentum. The green boutonniere and the leaf necktie clip surely makes a beautiful accent to the elegant suit and tie.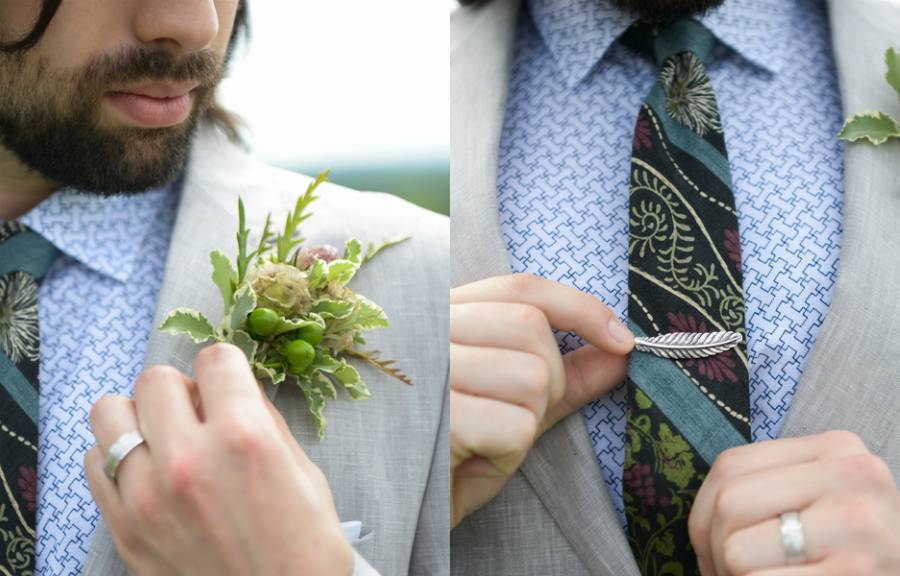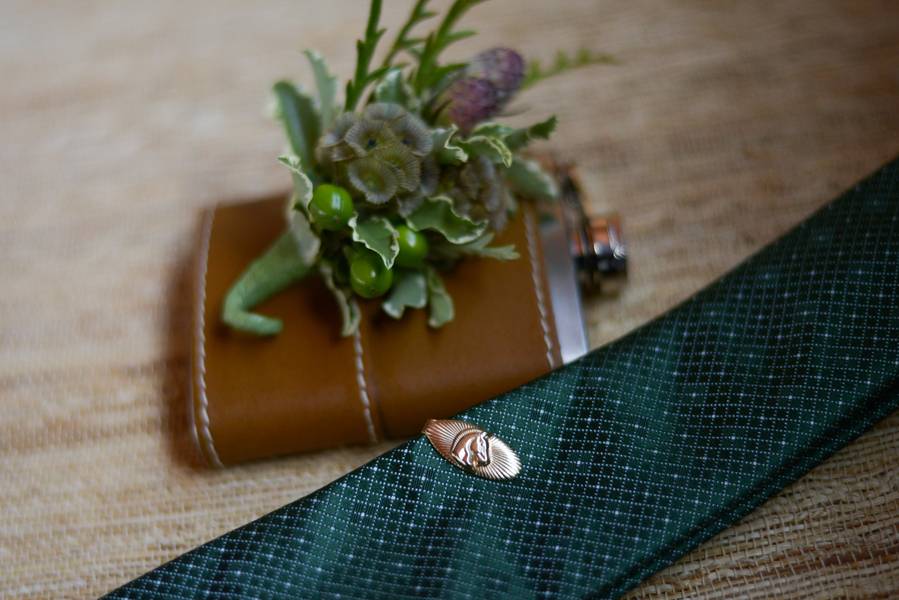 Her white wedding dress complements the luscious scenery while keeping her beauty the focus of it all. Weave a little history into your wedding and you won't regret it.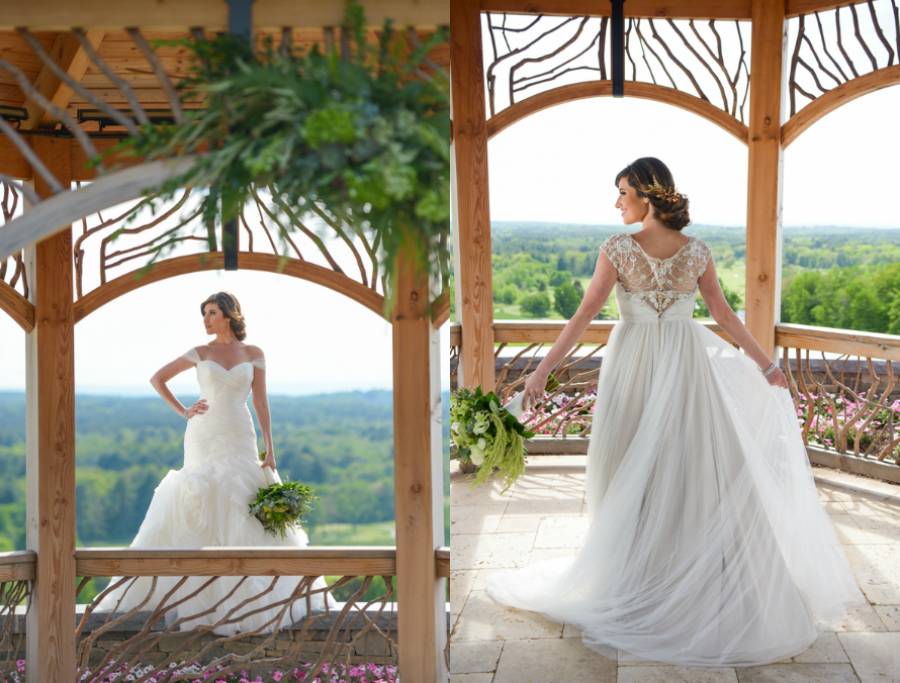 Mixed Metals
The days of having to choose one tone and stick to it are finally over. Millennials are notorious for loving mashups and this theme clearly translates as far as weddings are concerned. Mixed metallics (think various tones of gold, brass, copper) will be woven together in new, beautiful and unique ways.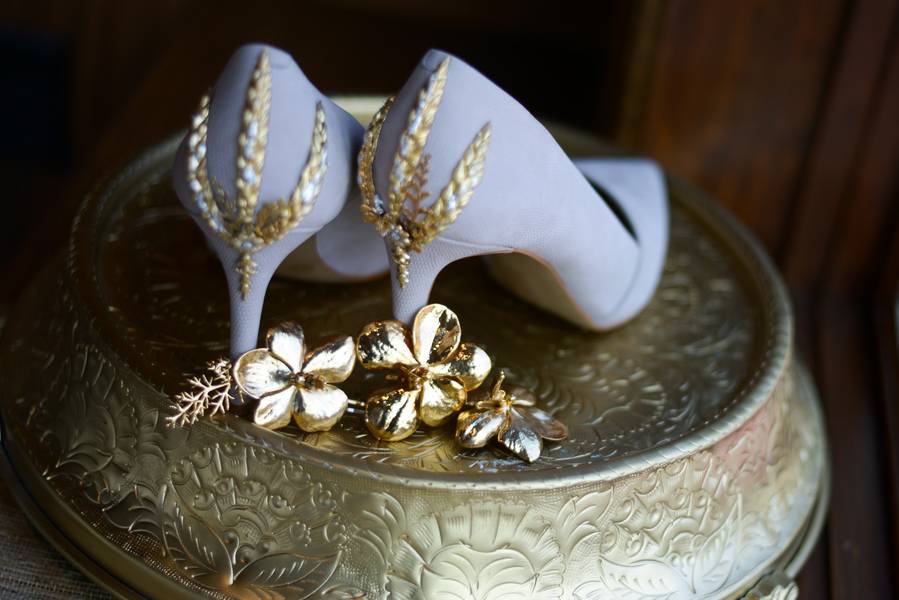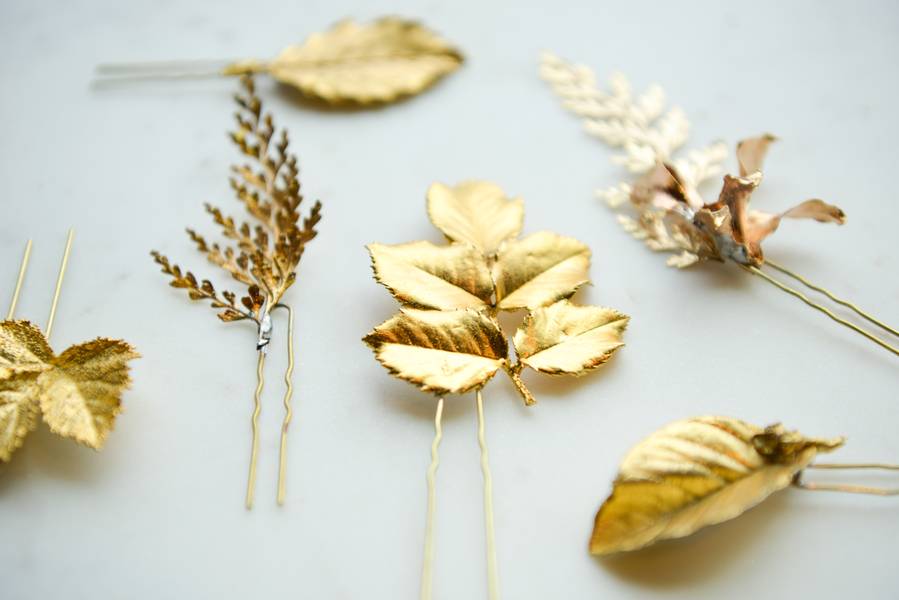 Whether combining complimentary tones as part of the wedding palette, accessories, bridesmaids attire or reception decor, weddings in the next year are sure to be gilded in a stunningly fresh fashion.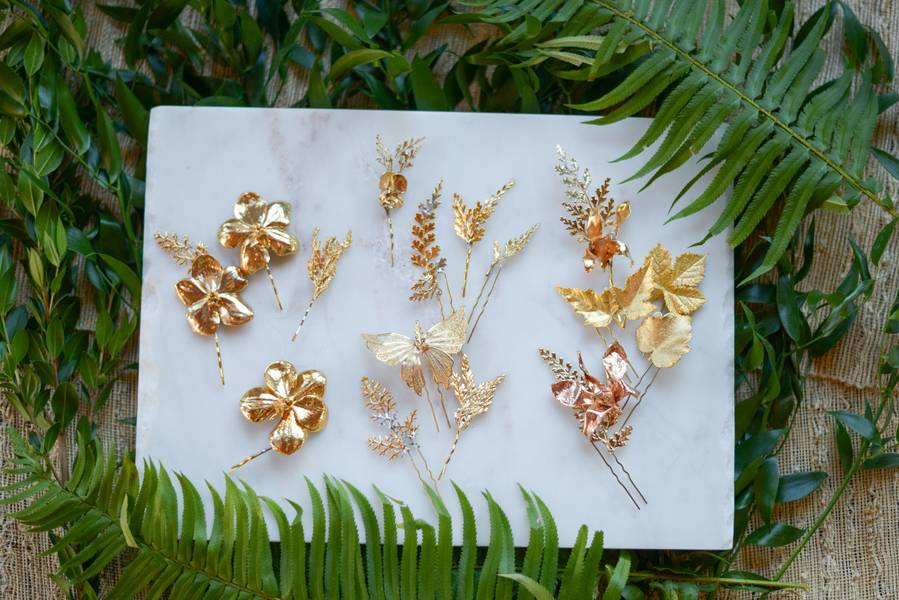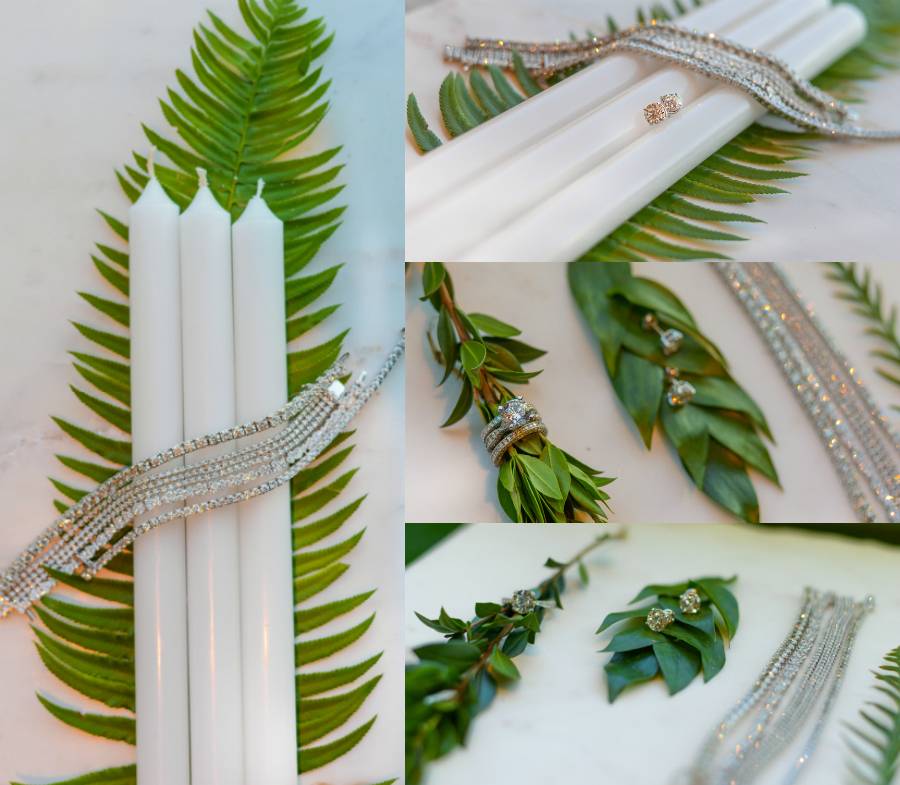 What Was Old, Now Is New Again
As the old proverb goes, "what goes around comes around". So true in many areas of life including weddings and this year is no different. In the coming season we will be seeing old world patterns and styles breathing new life. Antique chinoiserie china patterns are being integrated in new ways gracing stationary and wedding cakes alike. Baroque elements are being reborn as delicate embellishments on wedding gowns and accessories.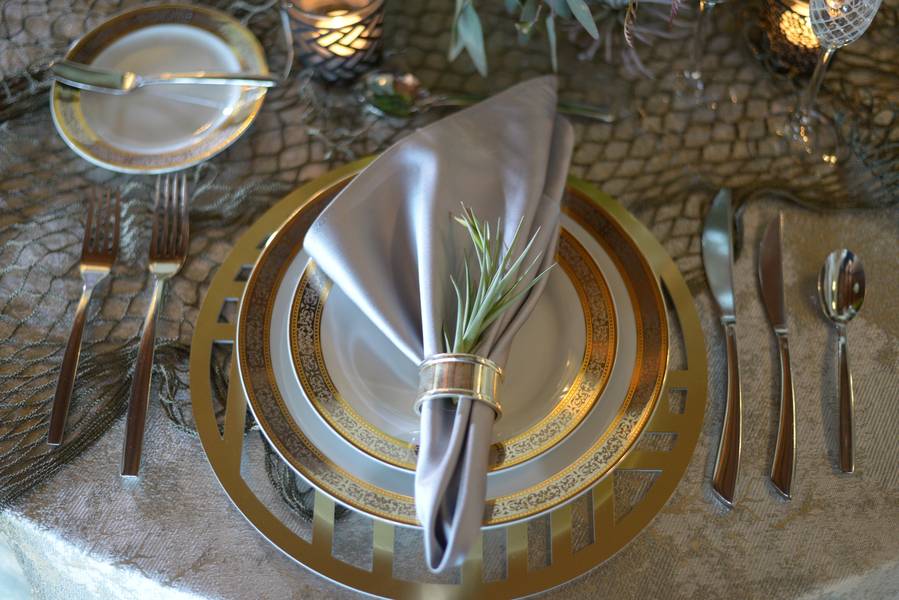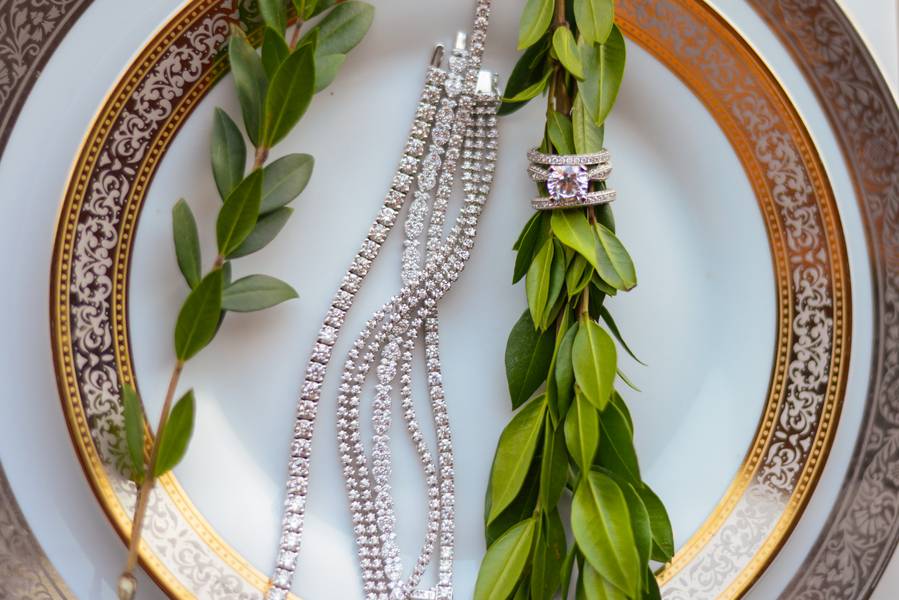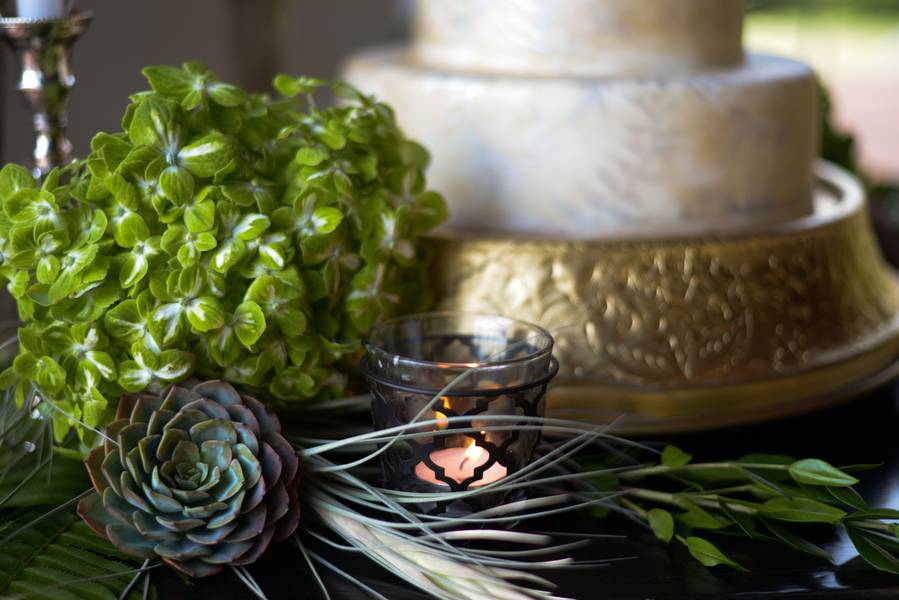 Non-Diamond Engagement Rings
Popular alternative gems include sapphire, ruby, aquamarine and emerald among others. A variety of nontraditional engagement rings are seeing an uptick in popularity. No longer is the classic diamond engagement ring the only option for the "forever ring".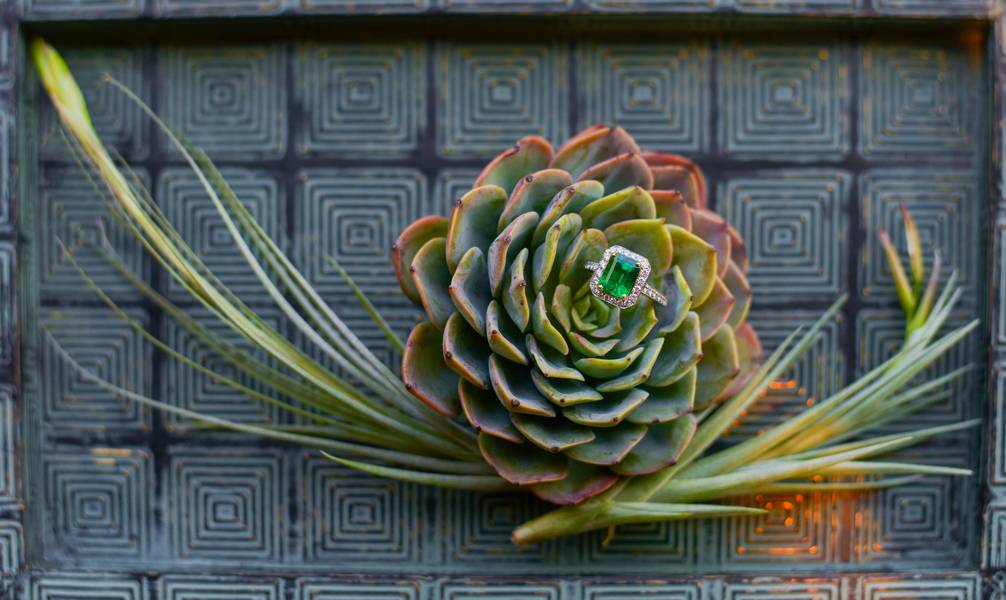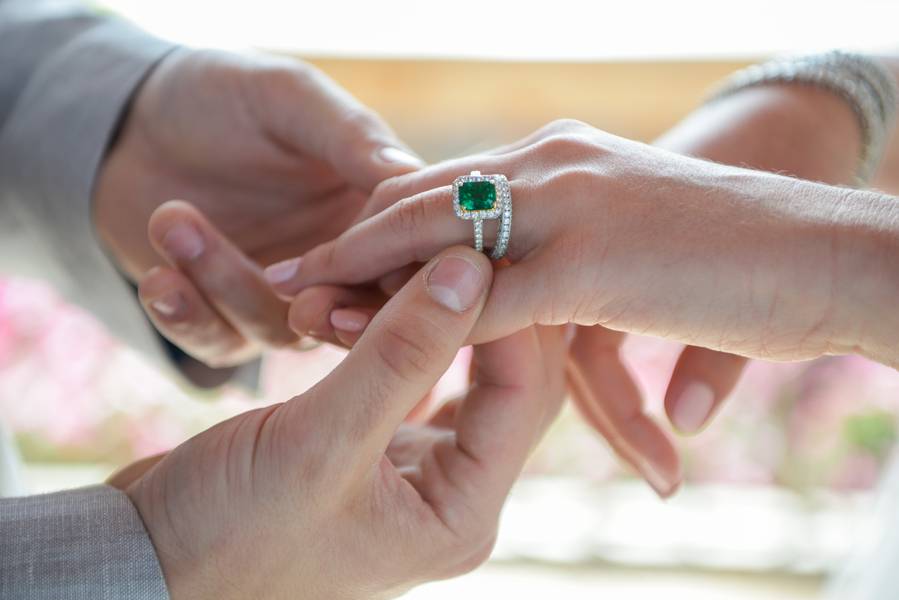 Interesting or Unusual Lighting
Think image mapping or organic/geometric gobo lights, this quirky way of adding the botanical nature-loving vibe to your wedding surely comes quite handy.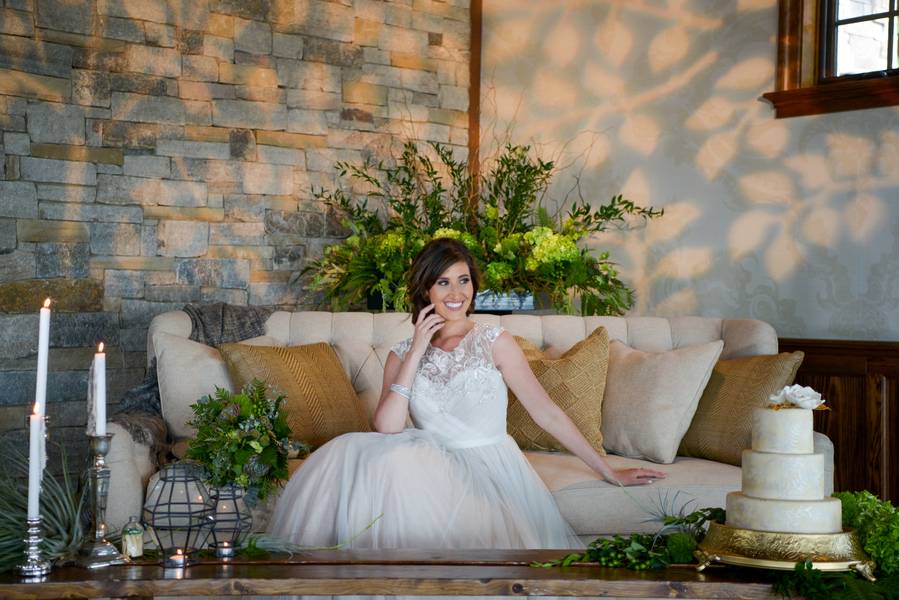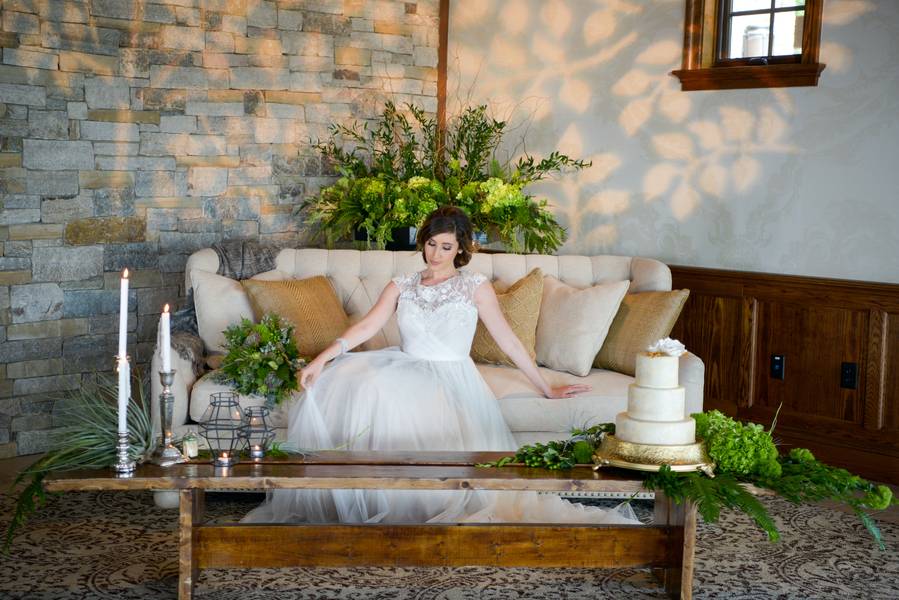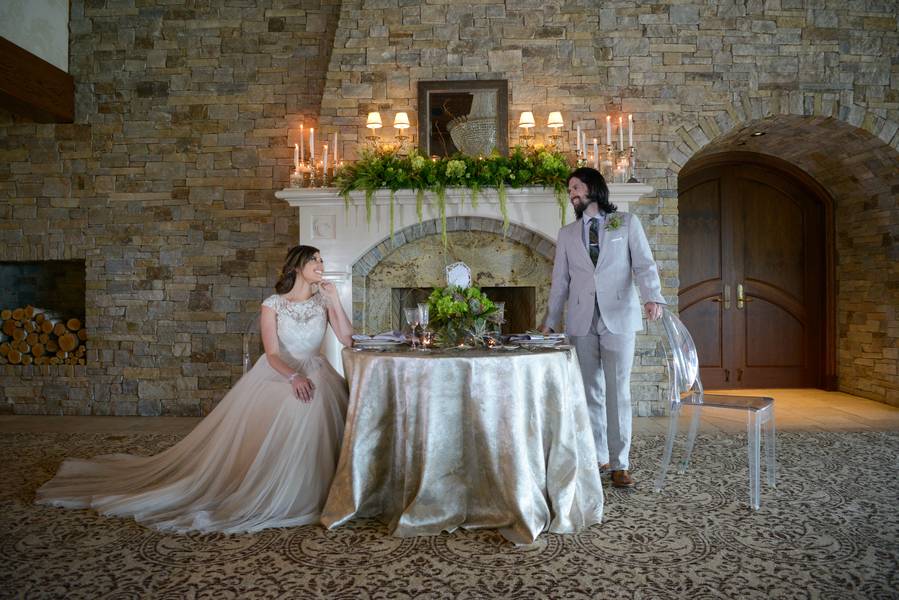 Modern and Geometric Elements
Be it in the décor or details, this theme will continue for another year at least.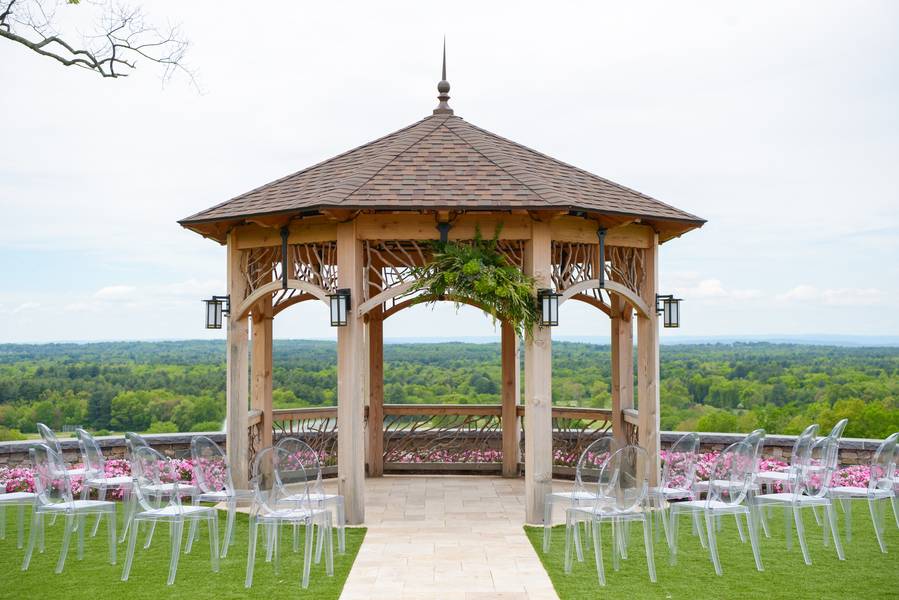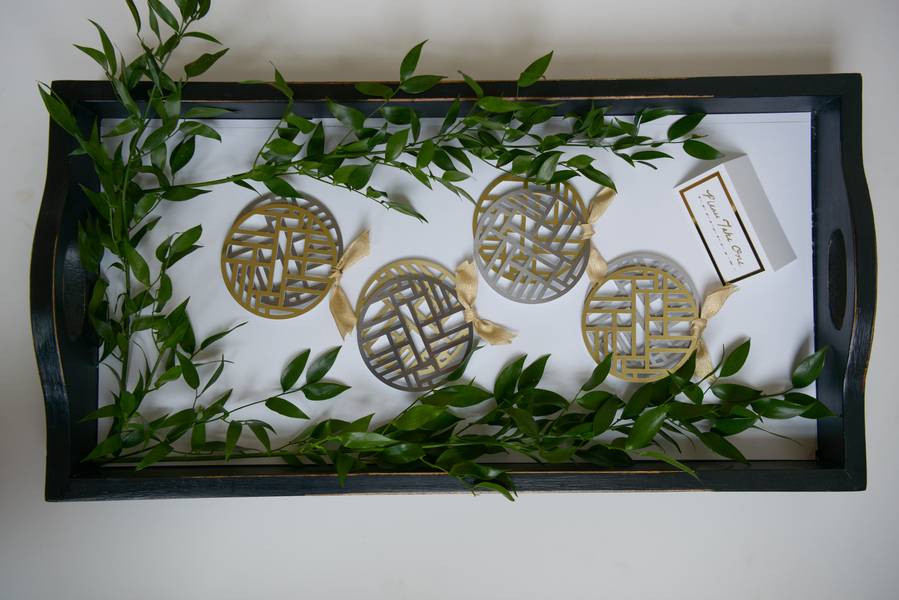 This necessary shift is something we can each incorporate in our own way. Even making small choices to plan a "greener" wedding, will collectively have a huge impact. Whether embracing a literal or figurative "green" wedding, with so many gorgeous, fresh themes gaining popularity, this next phase of weddings is certain to be not only sustainable but stunning as well.
Take this Advice
Take time to include the little, personal, sentimental details – these little touches will help include family memories and bring in more of the couple's story. Hire a month of/day of planner that will work with all your vendors to make for a smooth timeline and transitions through out the day. This will help relieve any stress for all the last minute things! And above all, throughout the day, take little moments to take everything in, and enjoy the day. The wedding is truly about love and the couple themselves. ~Danielle Klein-Williams/Photographer
About the Photographer
Dani graduated from Hallmark Institute of Photography in 1999 and a year later with a sense of determination and little more than a dream, decided to start her own photography studio. Since then, she has been capturing romantic moments, sassy boudoir poses and delivering polished results on various commercial projects. Approachable, captivating and heartfelt, Dani strives to exceed expectations with each and every client she meets. While the studio offers all types of photography, Dani primarily focuses on weddings, commercial work and boudoir photography. Dani is based in Northampton, Massachusetts but loves to travel to many destinations, with many visits to Palm Beach, Watch Hill, Newport, and the Cayman Islands. Clients may email [email protected] or call 413.341.3031, each client is quoted a custom designed package by Dani for their ideal wedding!
Vendors
Photographer: dani. fine photography & image studio
Makeup Artist: Blush by Laura
Lighting: CJC Event Lighting
Floral Designer: Durocher Florist
Ring Designer: Hannoush Jewelers
Jewelry: Heart Of Gold Designs
Tuxedo and Mens Attire: Jackson & Connor
Cake Designer: Jenny's Wedding Cakes
Model: Lauren Paley
Event Designer: Megan Alissa for dani. fine photography
Culinary: Northampton Olive Oil Company
Equipment Rentals: Peak Event Services
Dress Store: Pearl Bridal Boutique
Second Shooter: Philitha for dani. fine photography
Other: Pottery Barn
Invitation Designer: RedBliss
Cinema and Video: Summerwind Wedding Films
Event Venue: The Starting Gate at GreatHorse
Invitation Designer: Tulaloo