Sit tight ladies, 'cause we've got something beautiful to show you today! Hues of blush pink, blue and vintage décor details set the tone on today's featured bridal shoot. Event planner Glory Barbaris wanted to incorporate beautiful details, colors, and textures from the luxury stoneware into a simple yet elegant tablescape that brought the warmth of Spring and Summer in a light and airy atmosphere. I love the understated elegance of the bride's gown-it's modern yet classy design is gorgeous. Absolutely adored the bouquet as well! From the beautifully designed tablescapes to the gorgeous details, this bridal brunch is definitely not one you should miss. I'm also a huge fan of Chic, Sophisticated & Elegant designs, and so I was delighted to see it complement the overall décor. Want to see more of this styled shoot? Go ahead and scroll down below through Raquel Arnold Photography's pics and enjoy an inspiring Northern Virginia Styled Bridal Brunch.
We're All About the Details!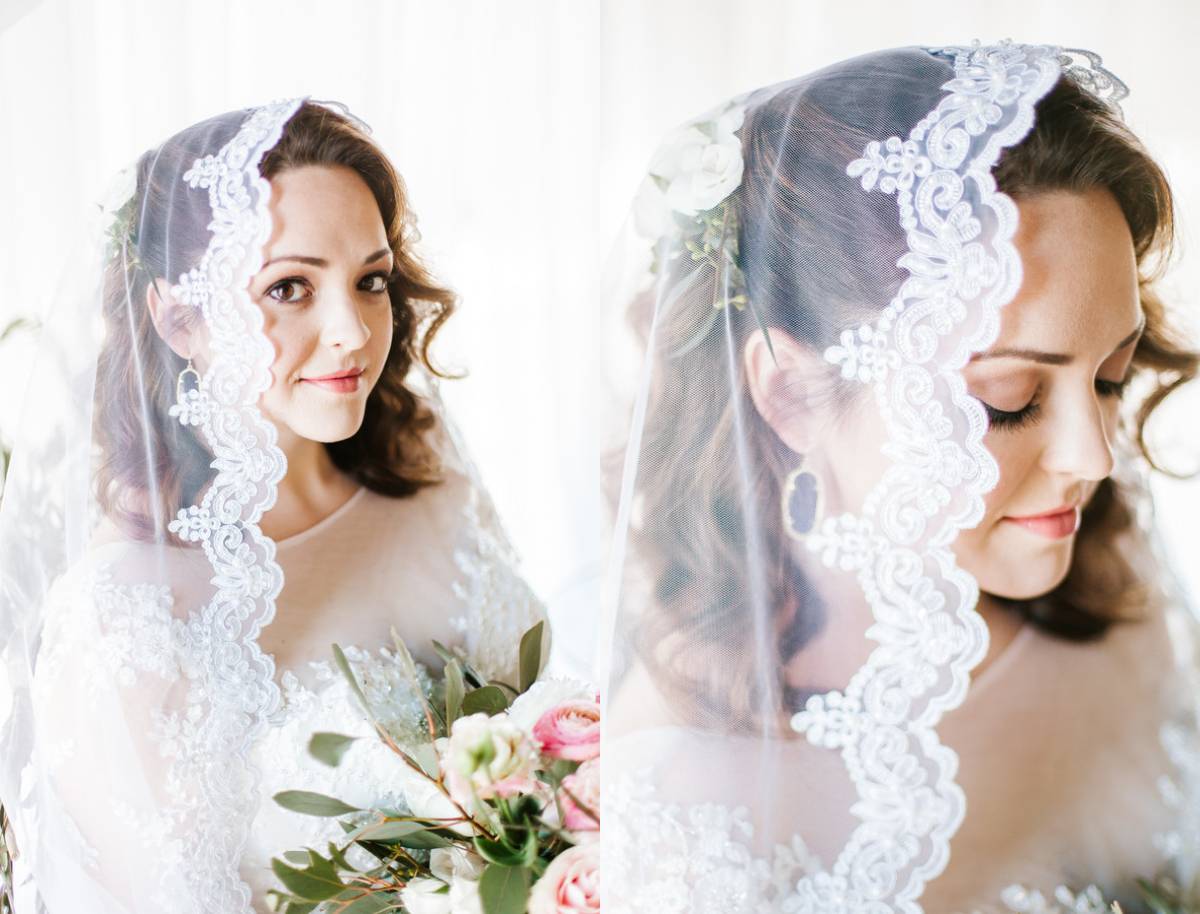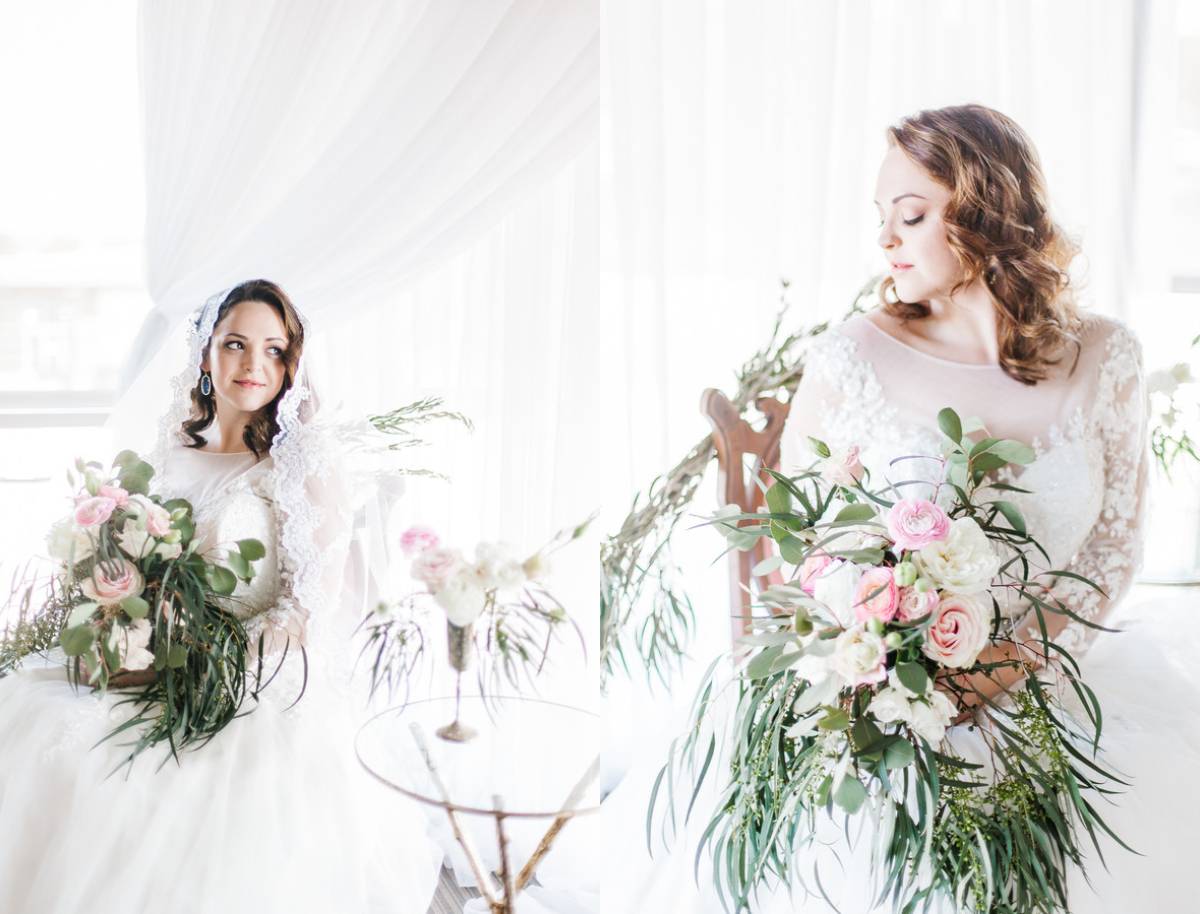 There are so many details that I love from this event, and a couple, in particular, stood out to me. The gorgeous floral backdrop was such a beautiful detail that literally light up the room. I also loved the table setting, especially the serveware (luxury stoneware dishes and pitchers). I love the colors, textures and the look of them that really made the room pop. I also love the white drapery, vintage chairs, and the bridal gown–everything was so beautiful!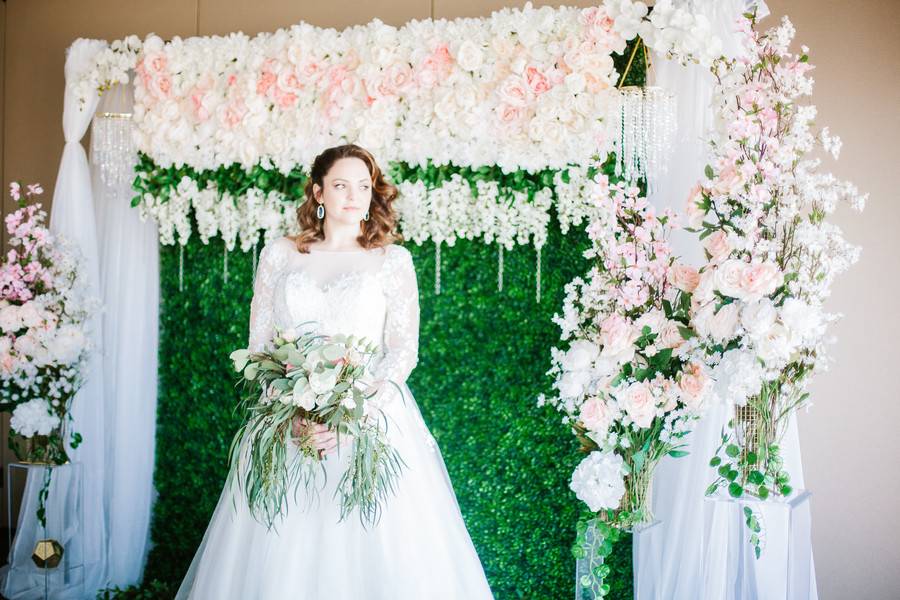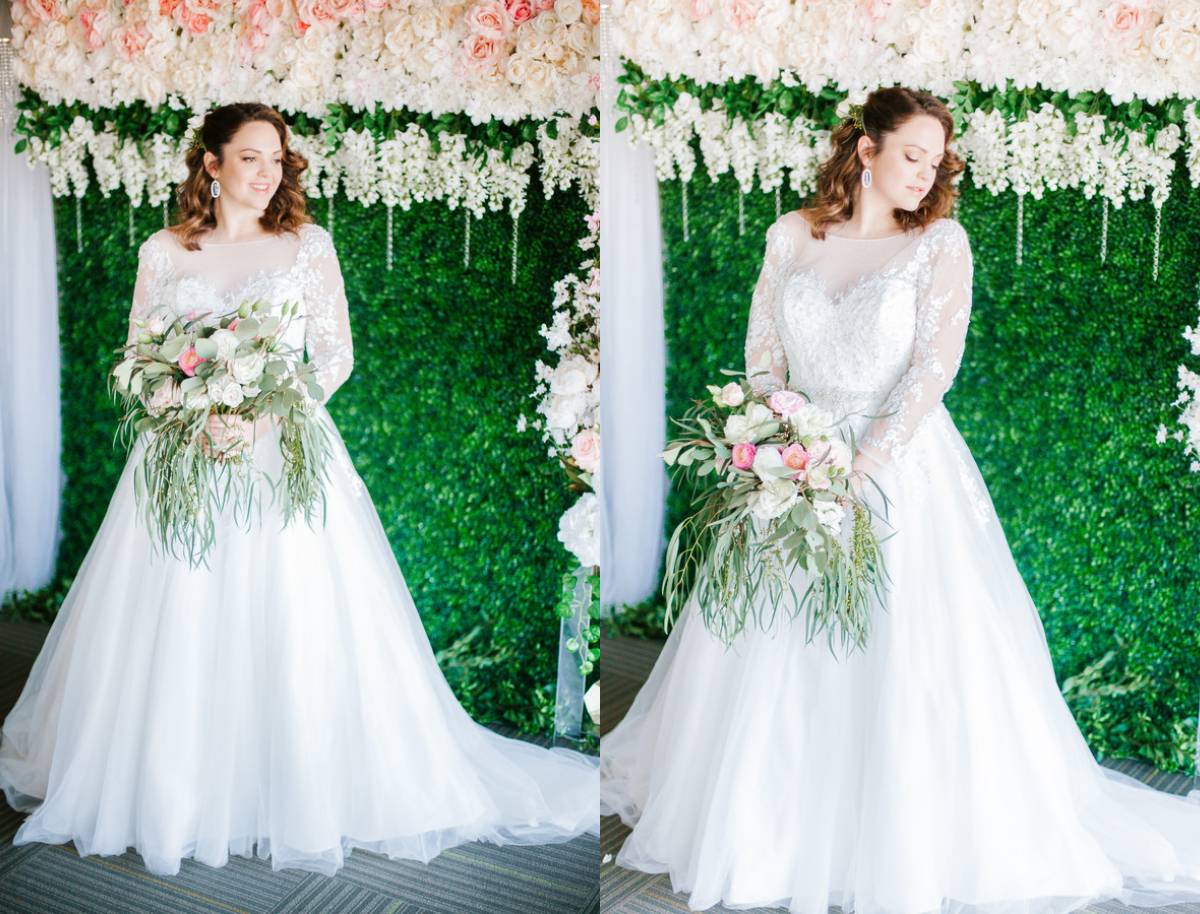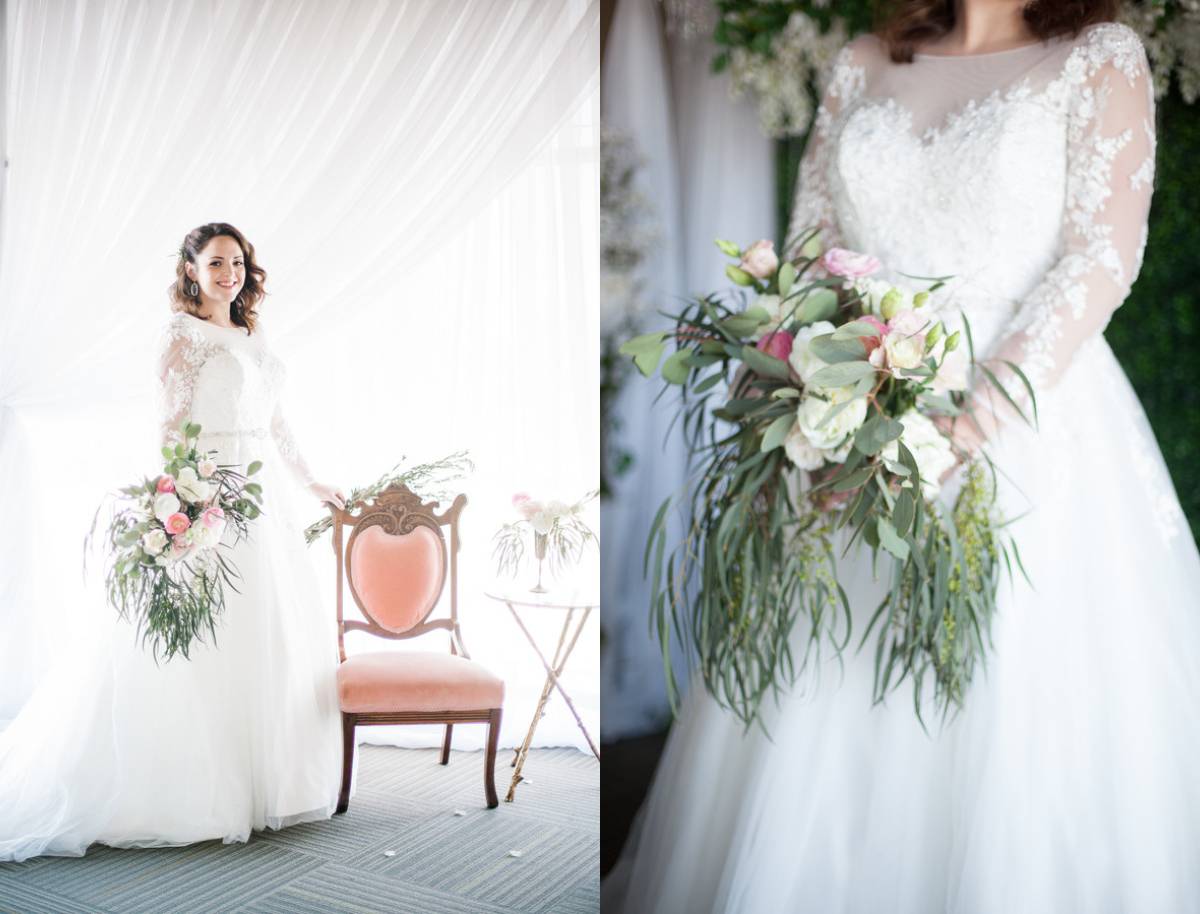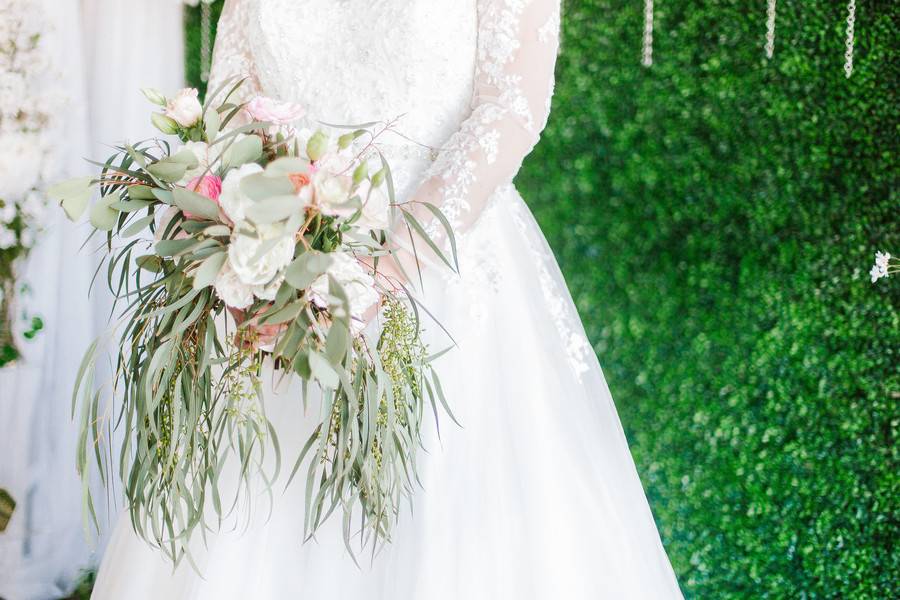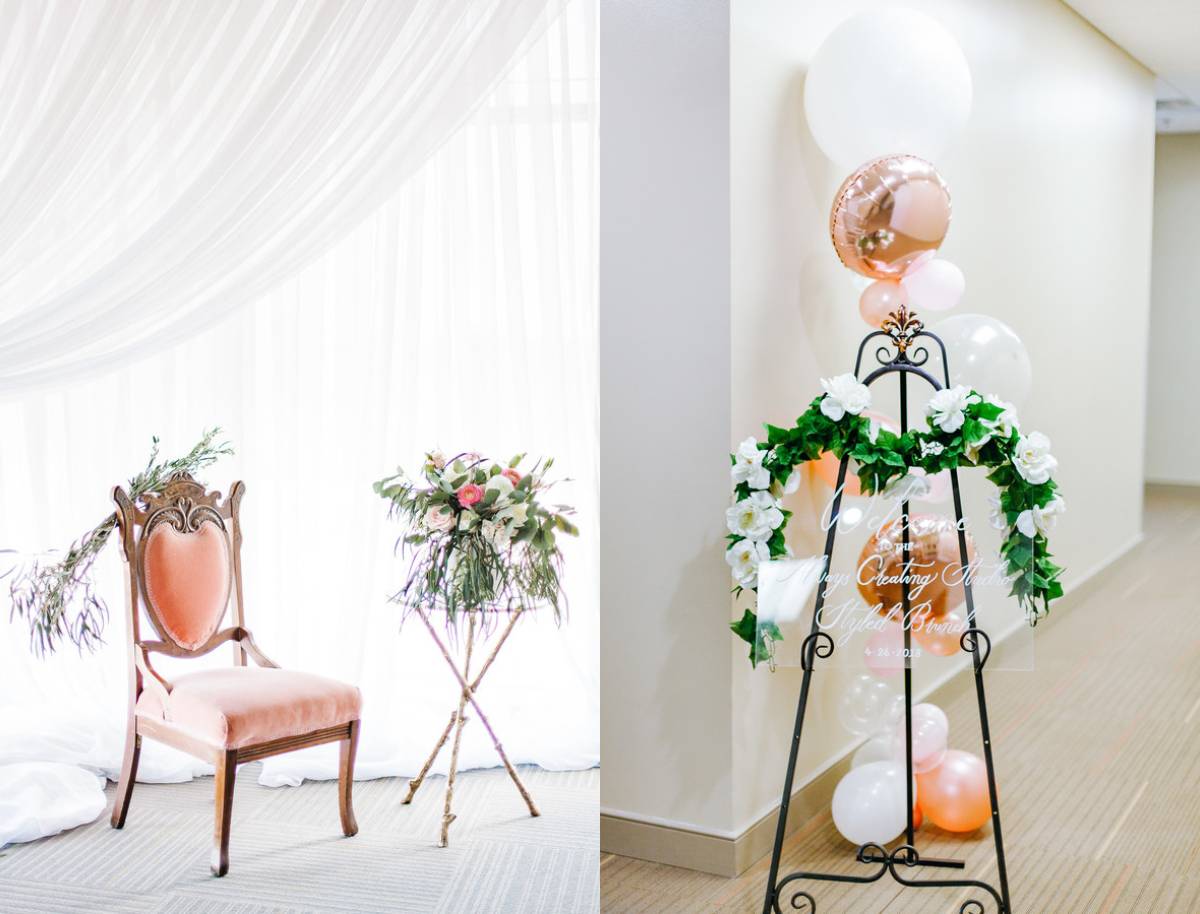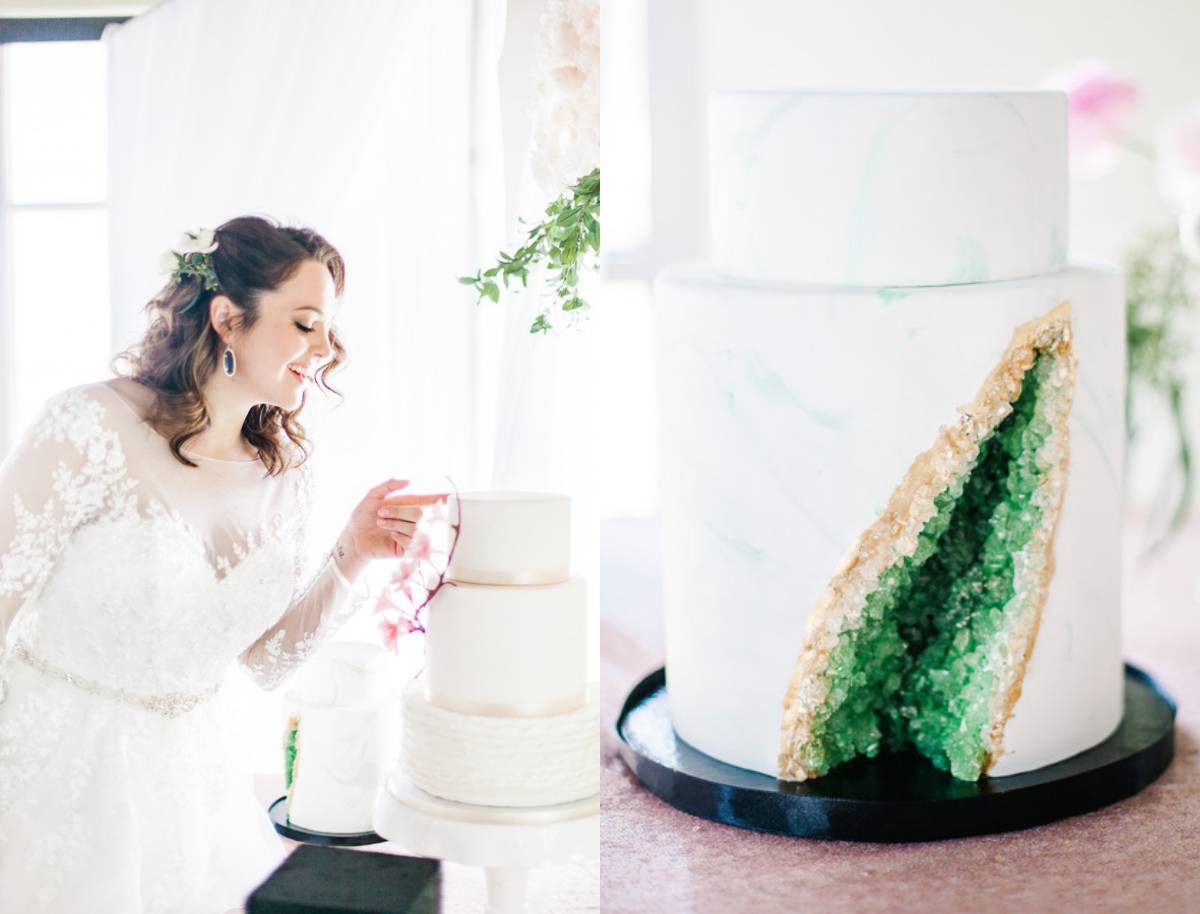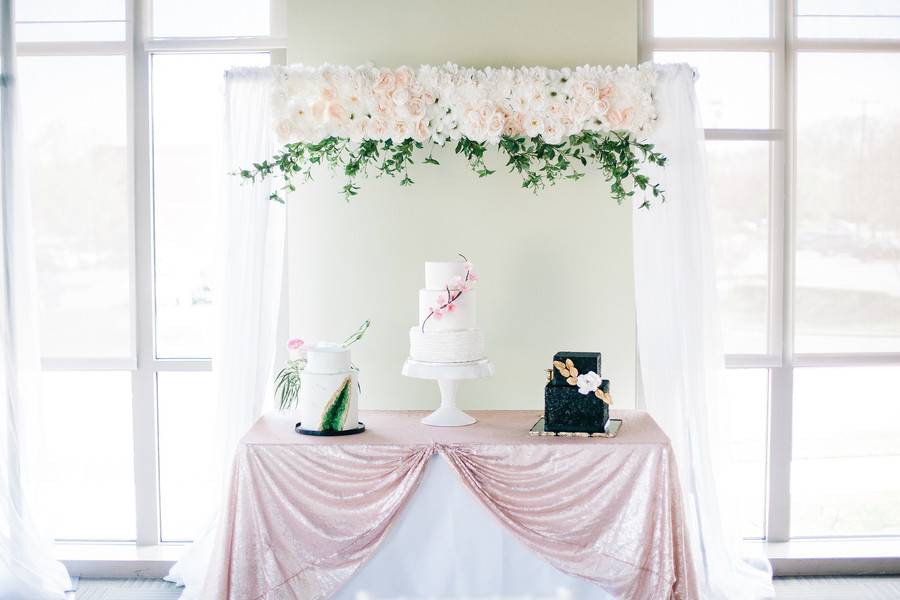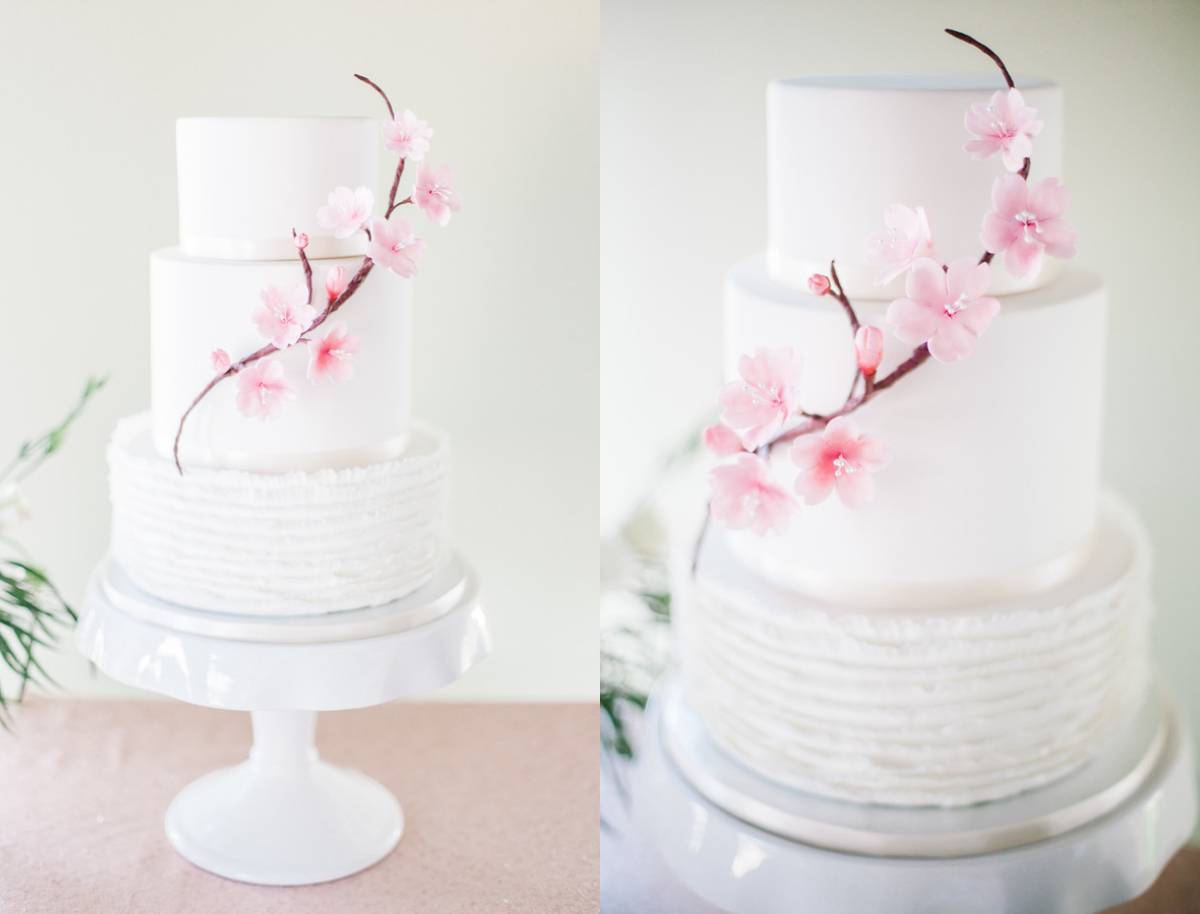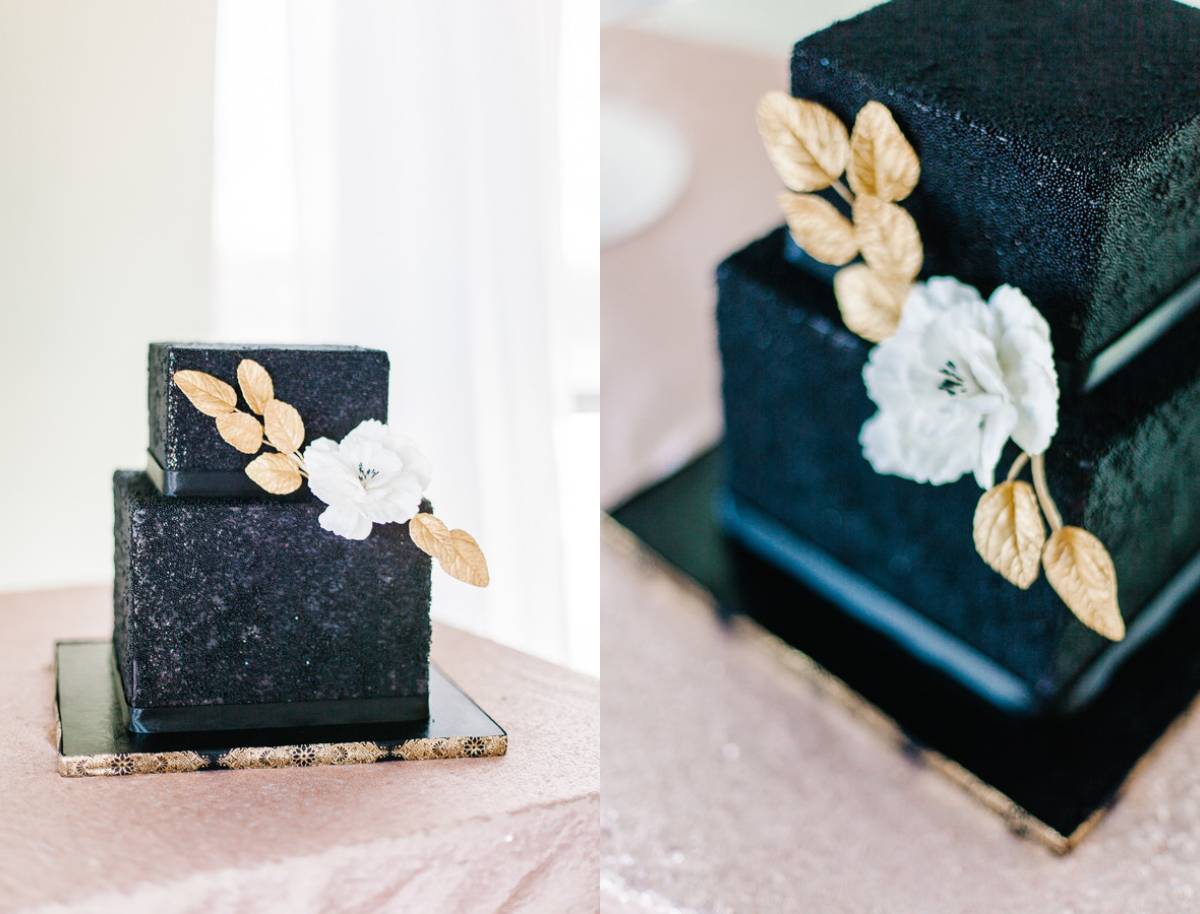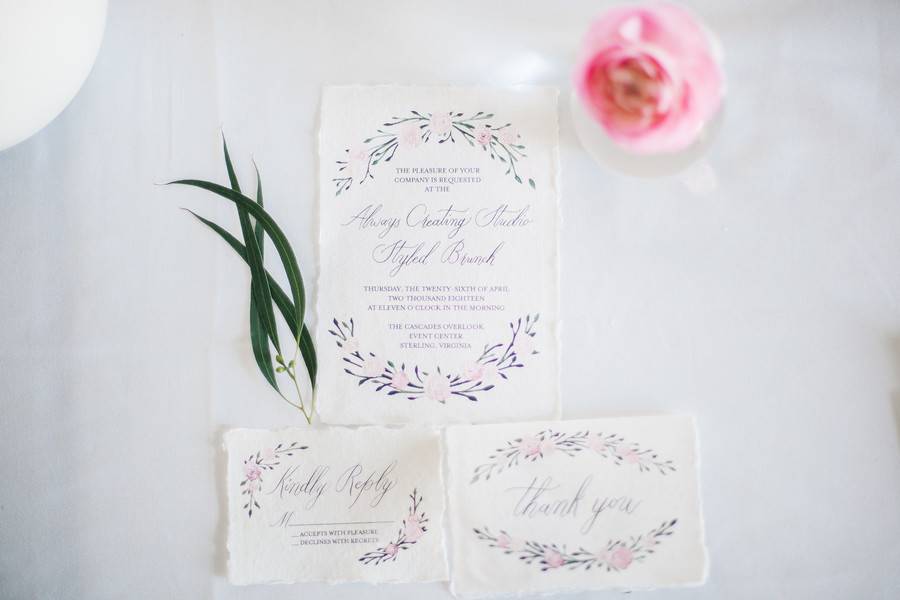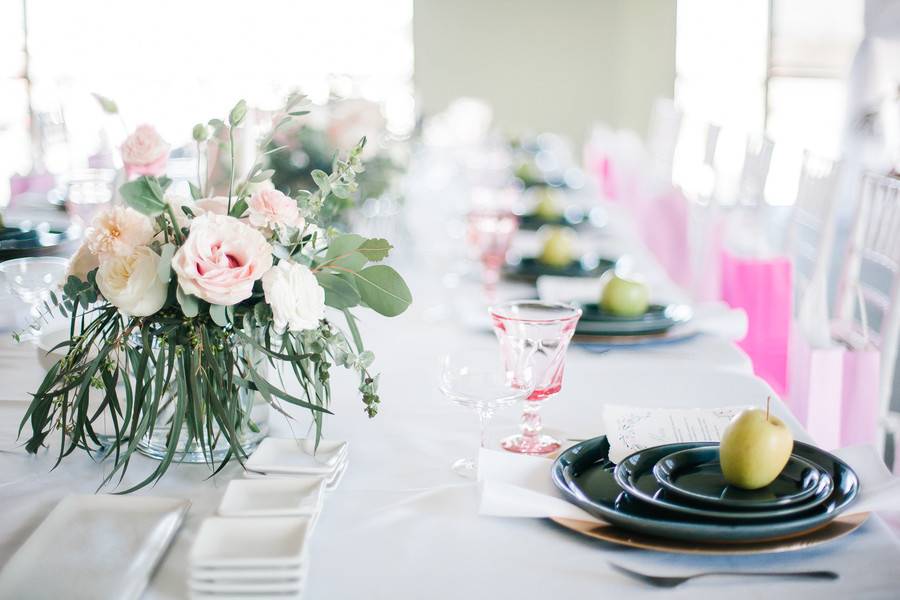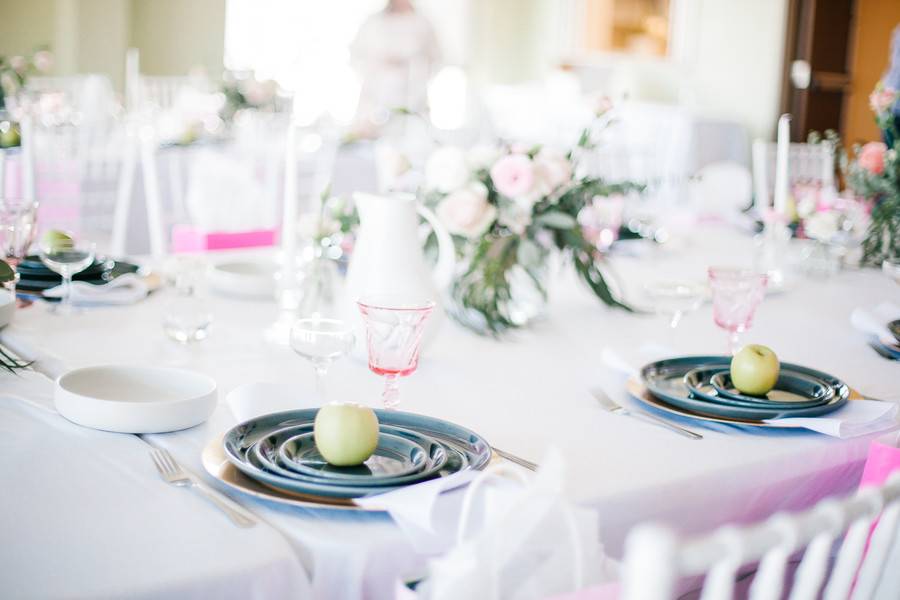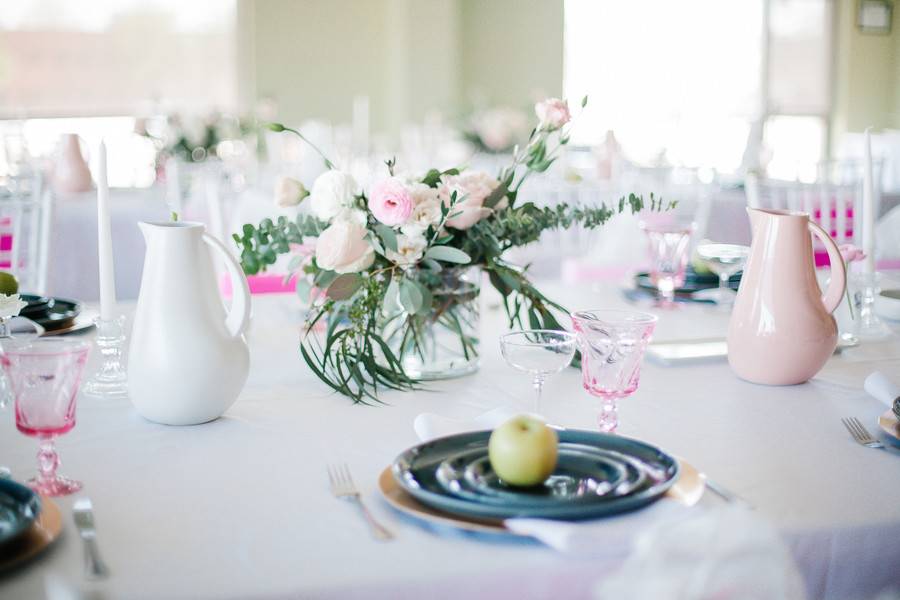 Take this Advice
Planning a wedding (or any special event) can be overwhelming, there's so much to think about and consider from guest experience to the bride and groom. I think the most important advice I can give to couples still in the planning process is to have trust in the process; trust your planner, designer, coordinator–they know what they're doing. Don't get to hung up or stressed out about the details (not if you have a planner or stylist). If you are planning your wedding yourself without the help of a professional, really think about your budget, think about what you both want, must-haves vs. nice-to-haves, and really narrow it down to what's important. At the end of the day, t his is about YOU and no one else. remember to have fun throughout the process, it is so easy to lose sight of the big picture so I would say, definitely, take it one day at a time. Have fun, do what makes you happy, and remember that it all goes by fast, so be in the moment–from planning to 'I Do'. ~Glory Barbaris/Wedding Vendor
From the Photographer
My name is Glory Barbaris and I see myself first and foremost as a stylist and designer then a coordinator. I am good at what I do because I'm a visionary who obsesses over the tiniest of details, but I always have a complete vision of the big picture. I think that what sets me apart is my commitment to my clients and how much I immerse myself in their weddings, events or projects. I take on a personal responsibility to ensuring that every single thing that I create is different and reflects my client. I enjoy all sorts of events from weddings to corporate events to floral arrangements (true hobbist), and showers, and bridal styled shoots to name a few. I love a great party and creating atmosphere that brings out happy emotions. I absolutely love about making my clients happy. I am based in and licensed and insured to operate in Virginia, I do work in Washington, DC, and Maryland. I am also available for travel throughout the United States and I've my passport ready to jet-set anywhere on the globe! Our service offerings are custom and affordable and will meet all budget types. I definitely invite you to find out about us on our website, we're also on Instagram, Facebook, and Pinterest @AlwaysCreatingStudio.
Vendors
Model: Abby Moreau
Equipment Rentals: Something Vintage
Makeup Artist: Carla Pressley Hair Makeup
Equipment Rentals: Events Rental DC (ERDC)
Other: Salazar Films
Other: Lory Balloons
Calligrapher: Sugar Quill Calligraphy
Floral Designer: Danielly's Boutique
Design and Decor: ikamCreate
Floral Designer: Fleur de Charme LLC
Jewelry: Kendra Scott
Other: Carthage.co
Bakery: Scout's Bakeshop LLC
Event Planner: Always Creating Studio Weddings & Events
Event Venue: Cascades Overlook Event Center
Photographer: Raquel Arnold Photography
Design and Decor: Always Creating Studio Weddings & Events