Picture this: Walking down the aisle filled with bold colors that celebrate romance and uniqueness while keeping it vibrant and timeless yet with no pink stuff? Easy? Let's see! It all started with a dress. Belinda Philleo of Photography by Belinda Philleo and Kimberly Persons of KP Wedding Consultant were looking for something different and fresh. They loved the concept of having the bride in a non-traditional gown; something classy and flattering but unique. Next came the color scheme. They were inspired by and drawn to deep bold colors, but wanted to break away from the traditional reds and pinks we commonly love and see in weddings today. They asked both the florist and the bakery to create something bold using black and purple tones and the results were more stunning than they could have imagined. These dramatic details, balanced by the traditional look of Marbella's Mediterranean architecture brought to life the bold and romantic vision for this styled shoot. Doesn't that sound perfect? There are so many reasons to fall in love with this inspiration, and it's definitely one of our favorites. So if you're looking to have the biggest day of your life in a country club this Spring, then this showcase will definitely help you out! More from this wonderful shoot below. Enjoy!
We're All About the Details
The architecture at Marbella Country Club was the big draw for the vendors. The subtle Mediterranean style and gorgeous view of the surrounding golf course was the perfect setting for this styled shoot. In addition, the stunning interior decor (marble table tops, funky and colorful chairs) gave them major heart eyes.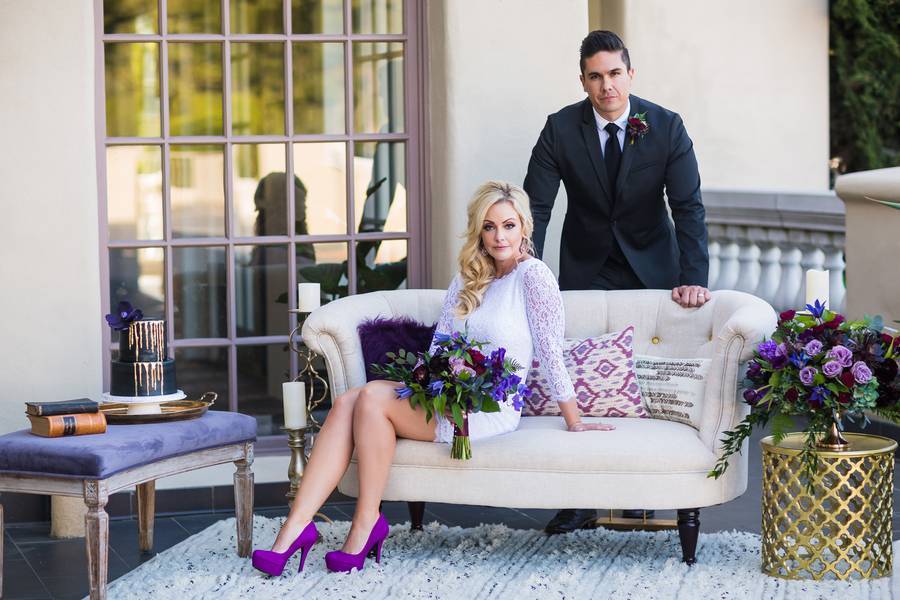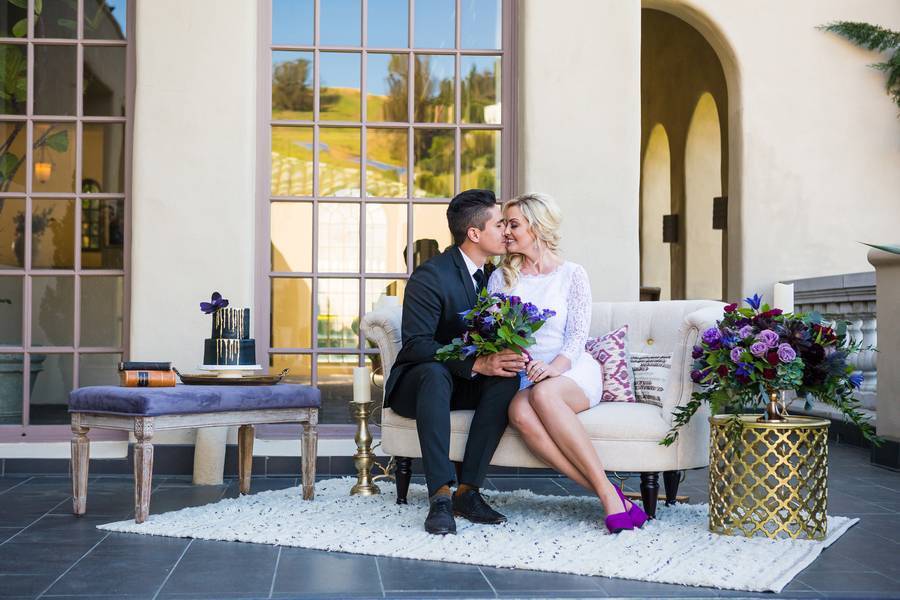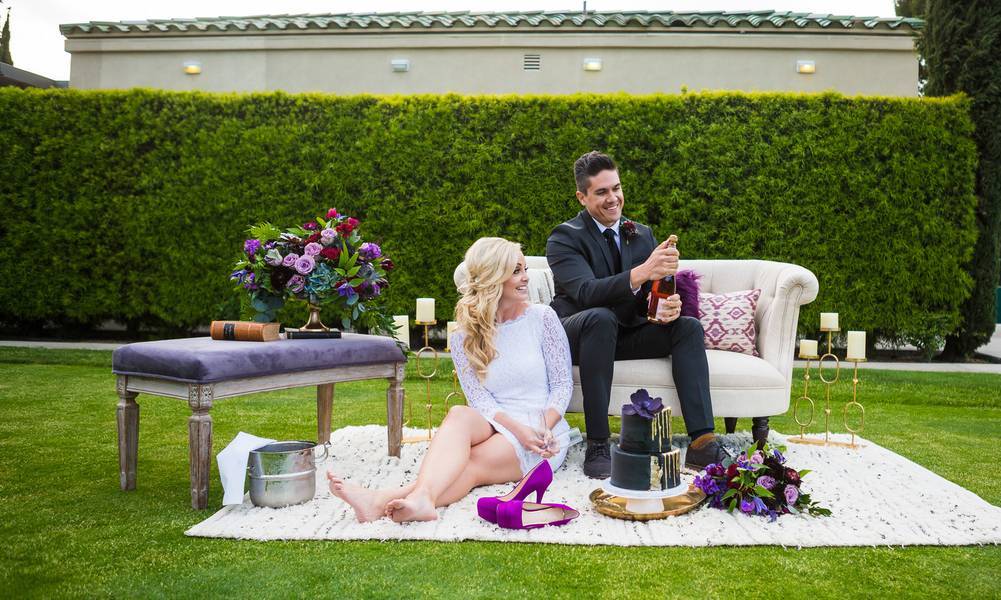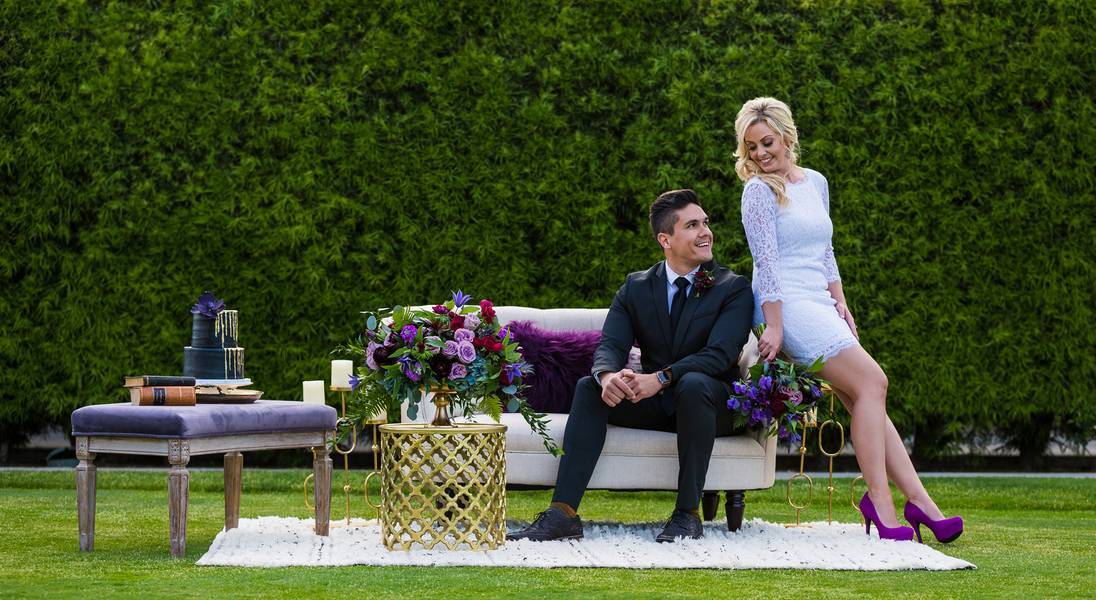 The Dress
That dress! From the beginning of the planning process the vendors knew that they wanted to feature a dress that was different from what we normally see, but still classy and sophisticated enough that a bride with traditional tastes could get on board with it. They looked at a couple of different options, but this one gave them major heart eyes. The models are a real life couple who are celebrating 10 years of marriage this year, so this shoot ended up being a fun way for them to celebrate their milestone!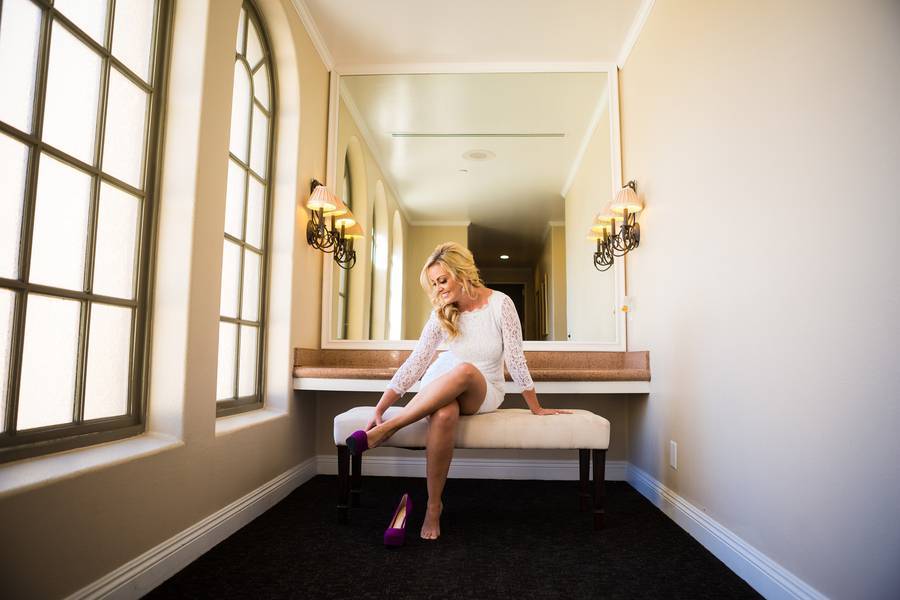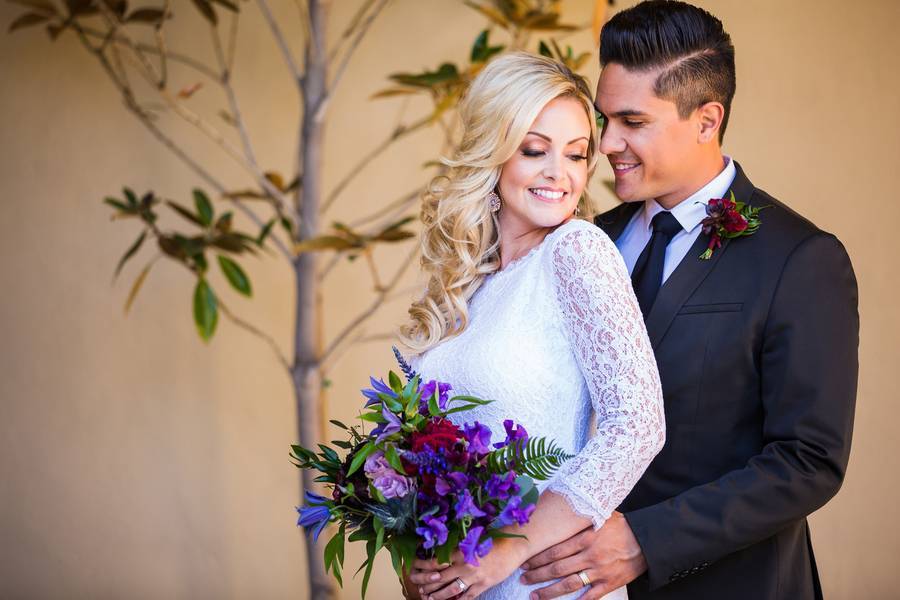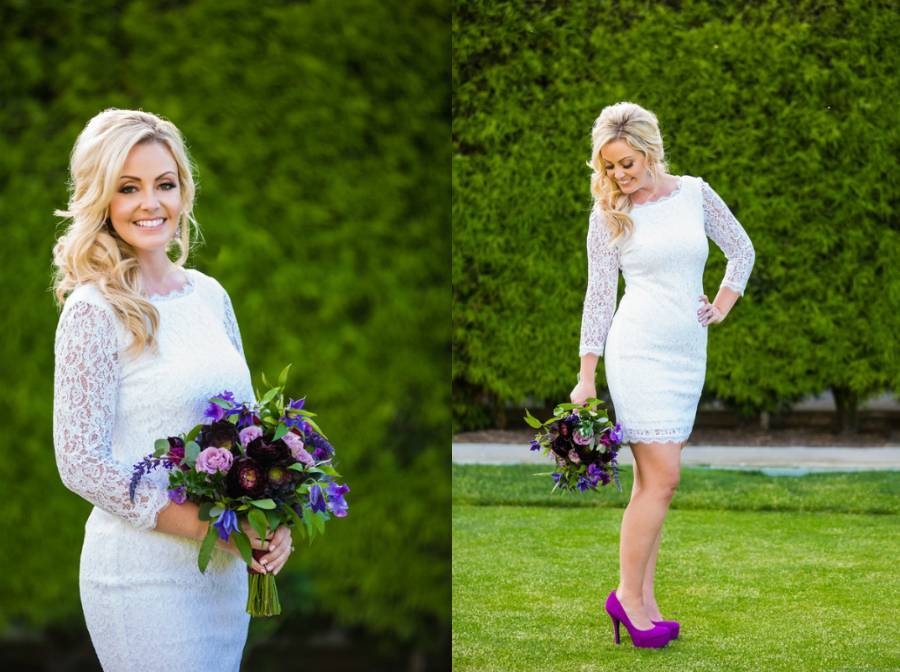 The Flowers
For the flowers, they loved the daring look of black ranunculus, and the more they started gathering pieces of inspiration, the vendors realized that blacks and purples were the colors they were gravitating towards. Bloom of Time is well known for their floral styling and their colorful, romantic portfolio convinced them that they were a perfect match.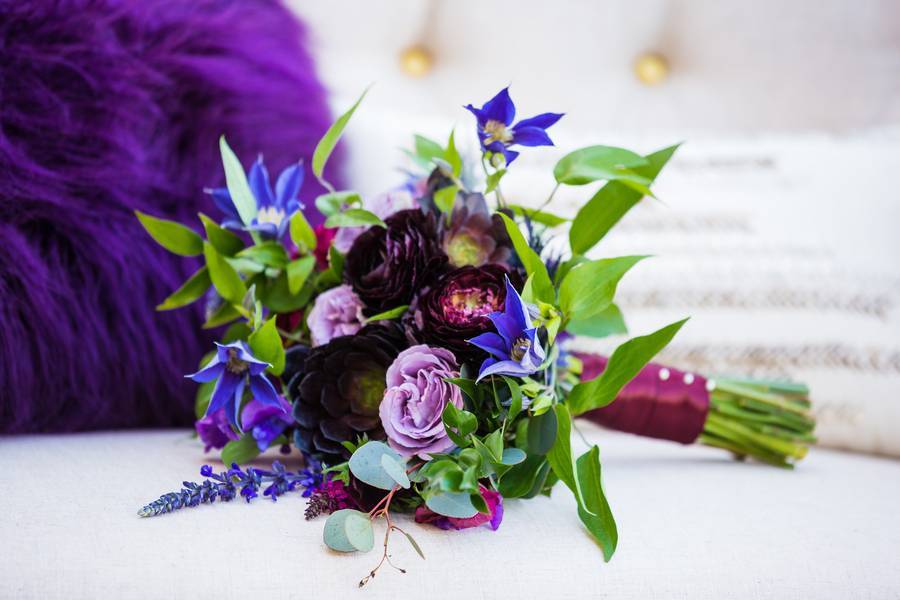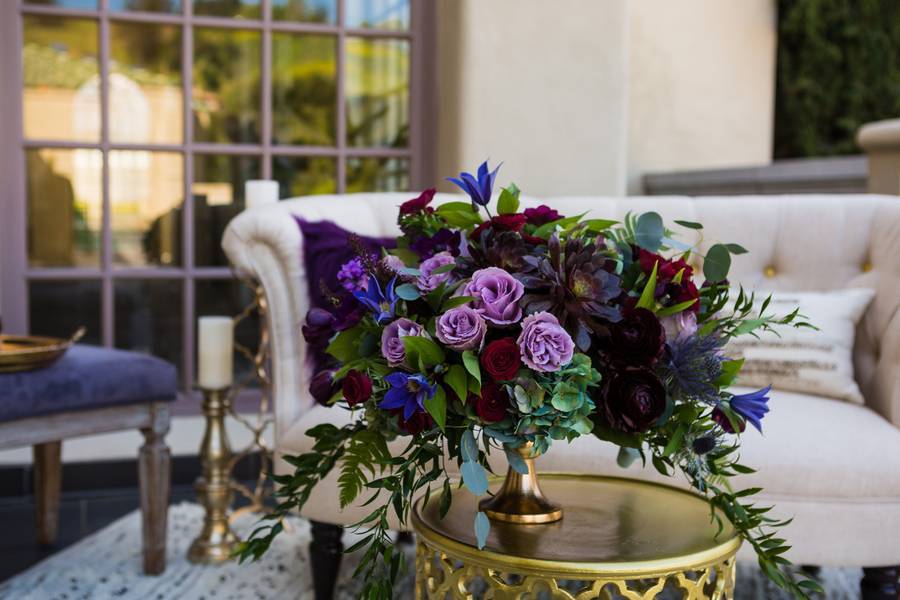 Design and Decor
Free Spirit Rental generally carries a much more boho chic inspired look. However, a few of their newer pieces caught everyone's eye. Cora's inspired sense of design and styling helped the team to pull together this gorgeous setup you see in the photographs.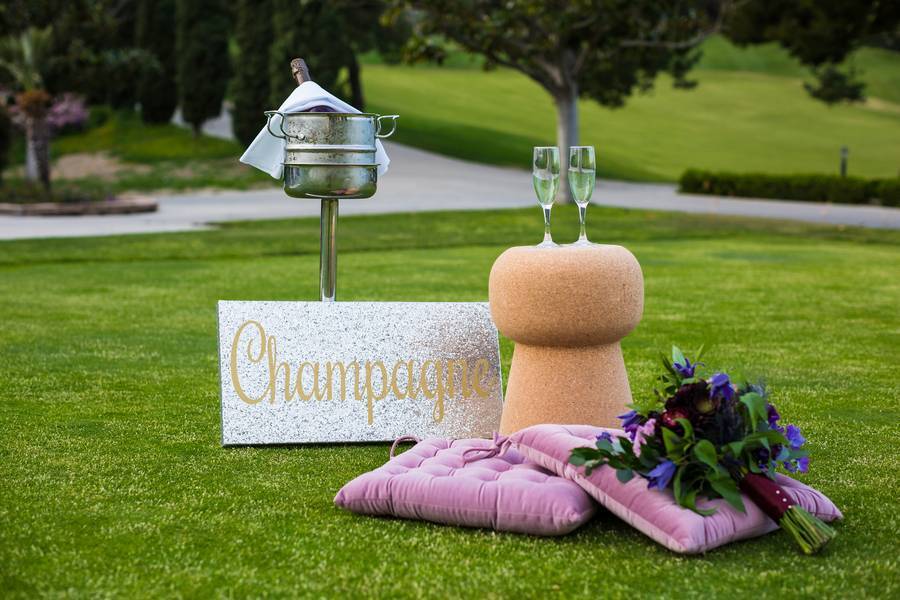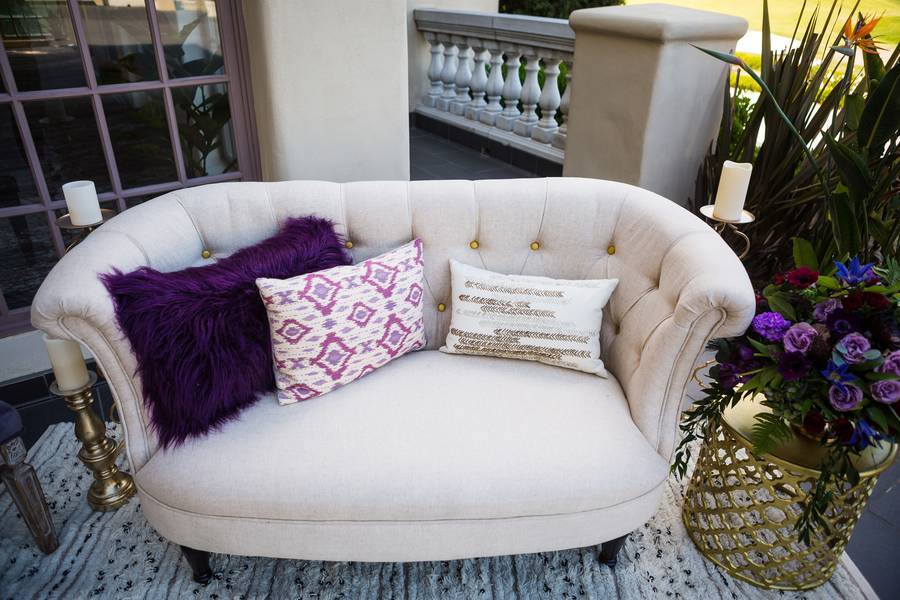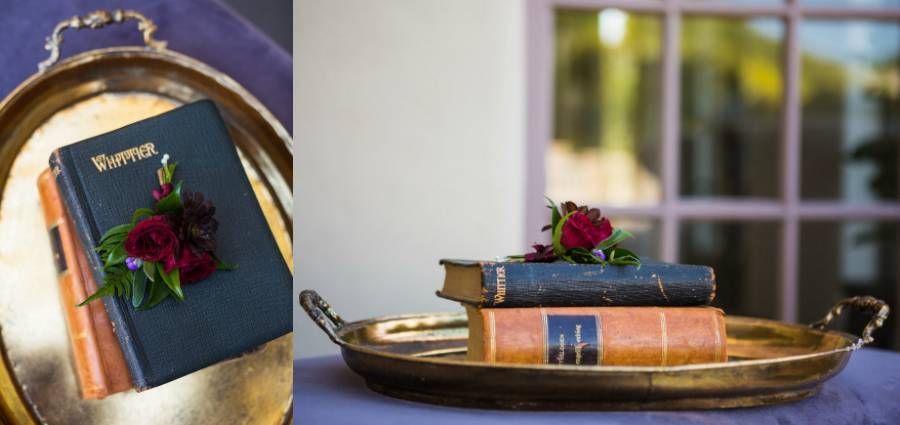 The Cake
They chose Great Dane Bakery to create the cake because their long history of creative cake decorating gave the vendors great confidence. As an added plus, their cakes taste nothing short of amazing. They perfectly captured the dramatic and moody look. Each person to see the cake for the first time said the same thing, "Wow."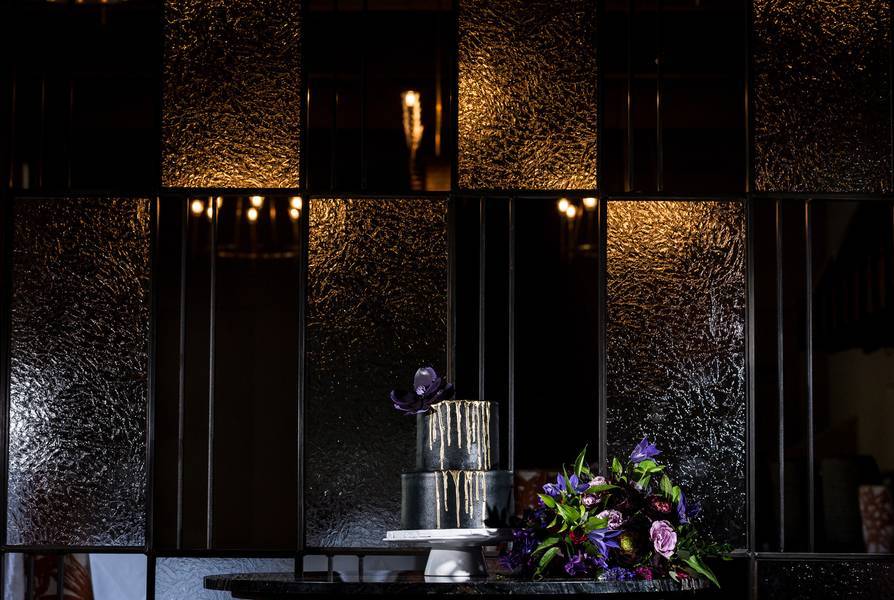 The Hair and Make-up
When it came to hair and makeup, they knew from the start that Lindsay (of Label Me Lindsay) and her team would not disappoint. They made their vision for the bride's classic and romantic beauty look come to life.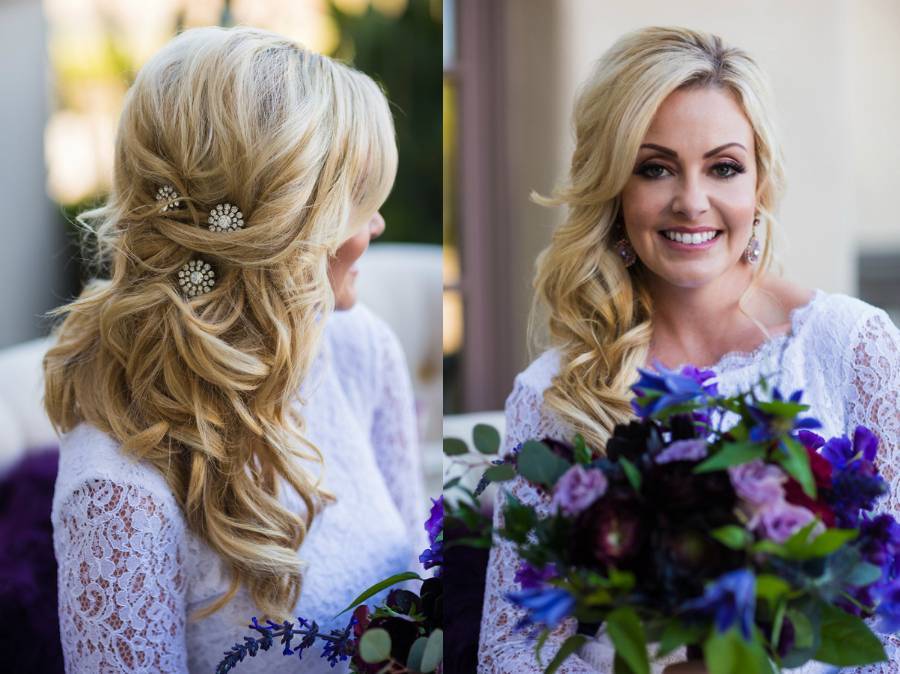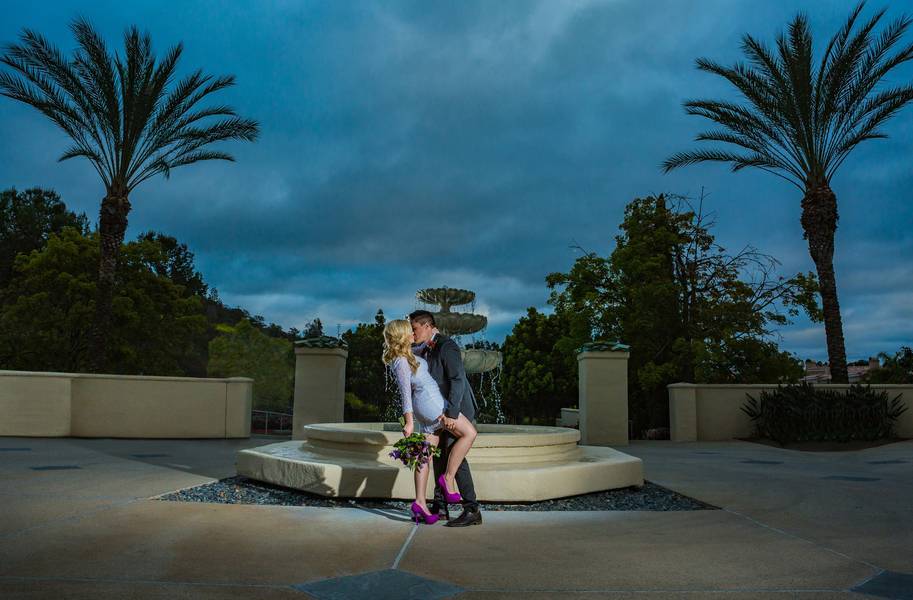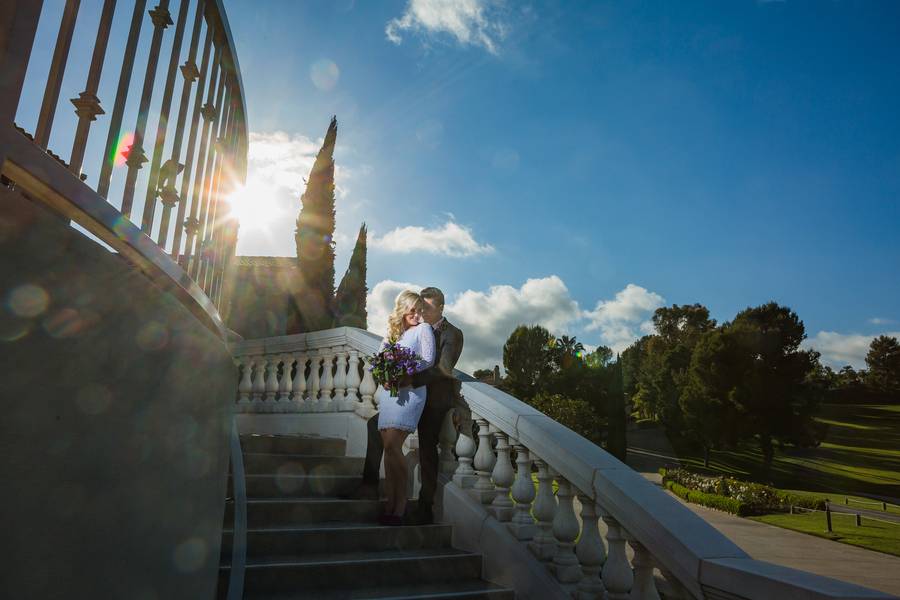 Take this Advice
Really take the time to get to know potential vendors. When you have a team of professionals that you trust and are on the same page with, you really save yourself a lot of stress! Don't sweat the small stuff! The planning process can be a bit hectic and when there are little hiccups it can cause you to loose sight of the thing that matters most. Remember, at the end of the it's about your love the promise you're making to each other. ~ Belinda Philleo, Photographer
About the Photographer
Wedding photography is about so much more than simply pretty pictures. It's about all those emotional, fleeting moments that happen throughout the day; It's a piece of family history in the making. Being invited to document that is a huge honor, so I love to celebrate with my clients and show my appreciation with service that goes the extra mile and a personal touch. I'm located in central Orange County, CA but I service all of Southern California. Travel: At the moment I'm only accepting weddings within driving distance, contact the studio to ask if your wedding is within my service area! Wedding collections begin at $2200. If you're interested in chatting with me about your wedding you can visit my website www.belindaphilleo.com and fill out the contact form. You can also email me directly at [email protected] or follow me on Instagram @belindaphilleo.
 Vendors
Photographer:  Photography by Belinda Philleo
Bridesmaid Dresses: Adina's Bridal
Cinema and Video: EP Wedding Films
Design and Decor: Free Spirit
Caterer:Great Dane Bakery
Event Planner: KP Wedding Consultant
Makeup Artist: Label Me Lindsay
Reception Venue: Marbella Country Club
Floral Designer: The Bloom Of Time