If you're a big fan of nature and the outdoors, and if you've dreamed of having your special moments to be surrounded by greens, trees, a mighty river and a waterfall, then you've come to the right place. Today, we're bringing you a nature themed styled shoot that showcases the beauty of Steamboat Inn on the North Umpqua River. You will be amazed on how Joshua Rainey Photography captured the grandeur of the scenery while a talented group of vendors complemented it through gorgeous floral arrangements and the rustic wardrobe. You will feel the celebration of love through the peaceful trees while the mighty river displays the opulence of nature. Be inspired and be amazed! But don't let me spoil any more of this set. If you start scrolling, you'll see what I mean. Enjoy!
We're All About the Details!
The Plan
No planner, no coordinator; just an amazing couple, a perfect location, and one of the best florists around. Simple.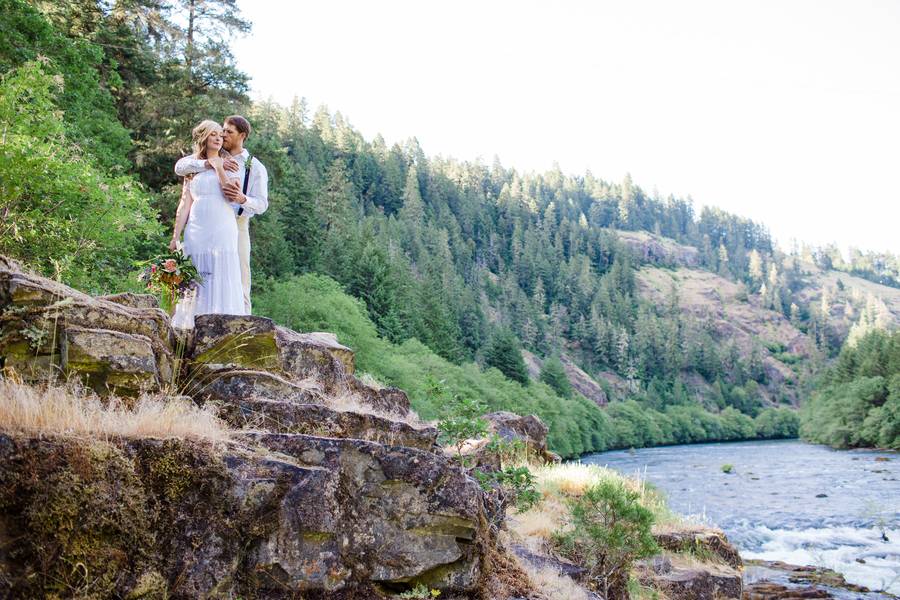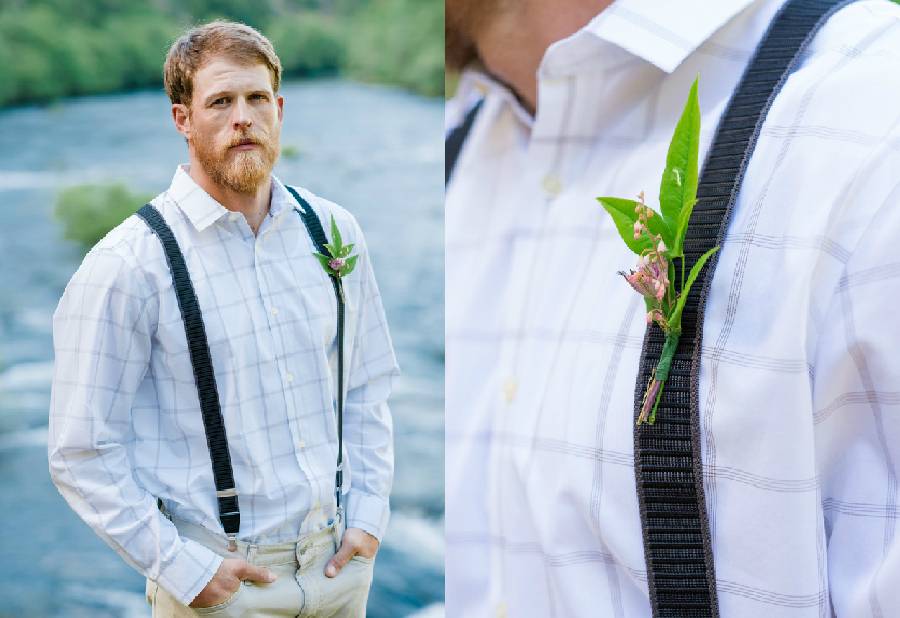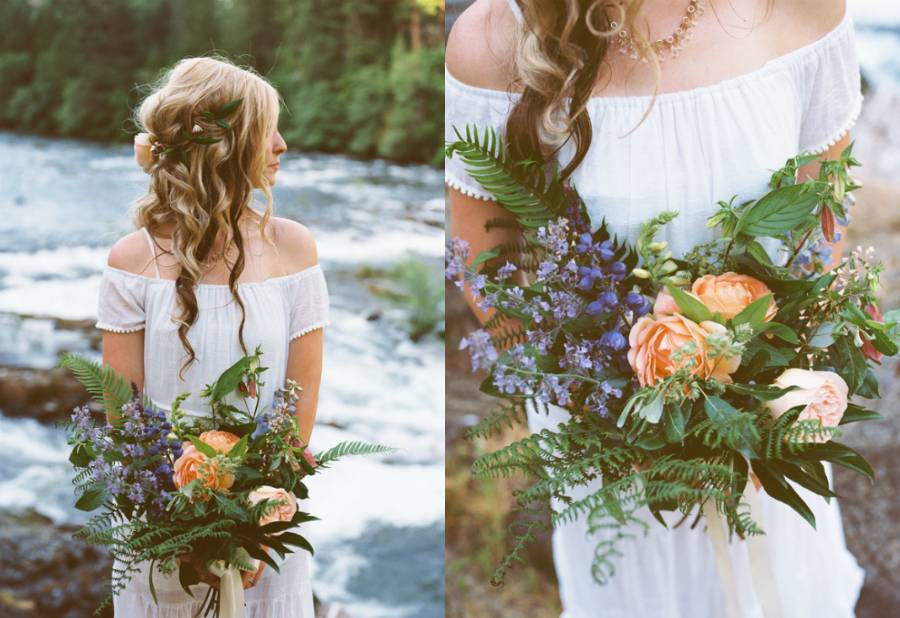 The Place
The goal of the shoot was to inspire. Steamboat is in such an incredible setting that it's impossible to be there and not admire God's creation. So, that's exactly what they did. They kept things focused on nature and let the beauty around inspire through the photographs. Joshua Rainey Photography shot digital and film to keep things as real as possible.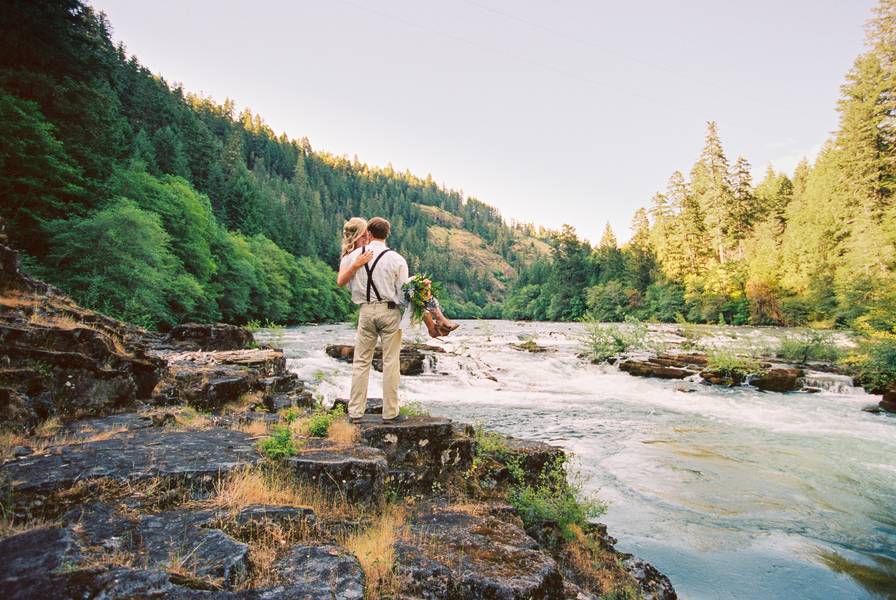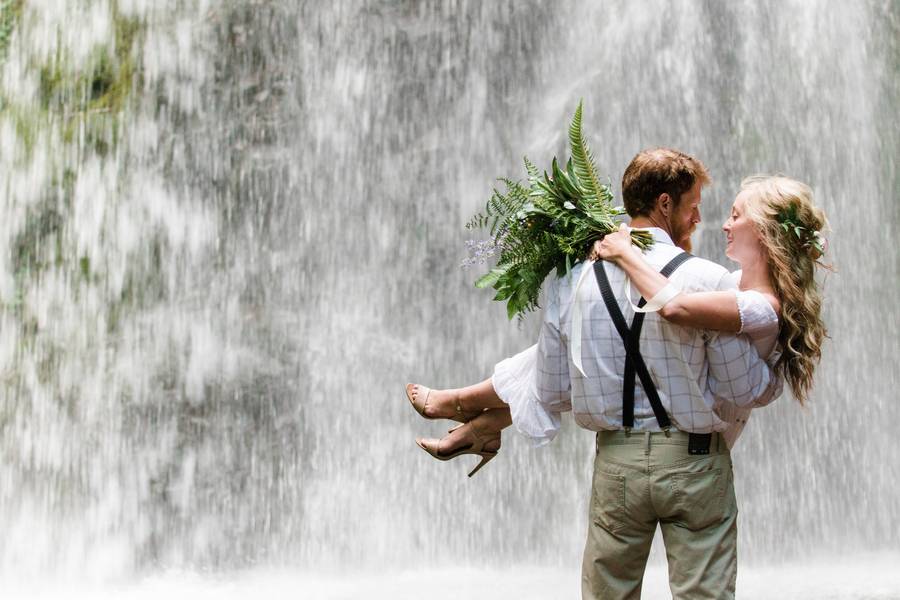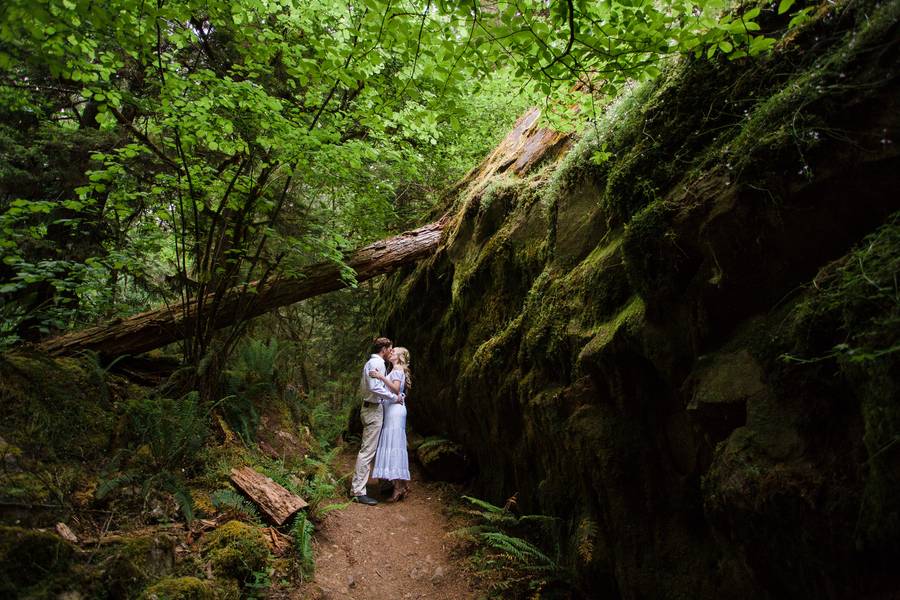 The Props
And for the florals. Kathleen from Gypsy Bleu designed a nature-inspired look and wanted everything to be foraged and found so she came up with all the florals from her personal garden and handpicked everything herself. They also picked native succulents off the river rocks to decorate the cake.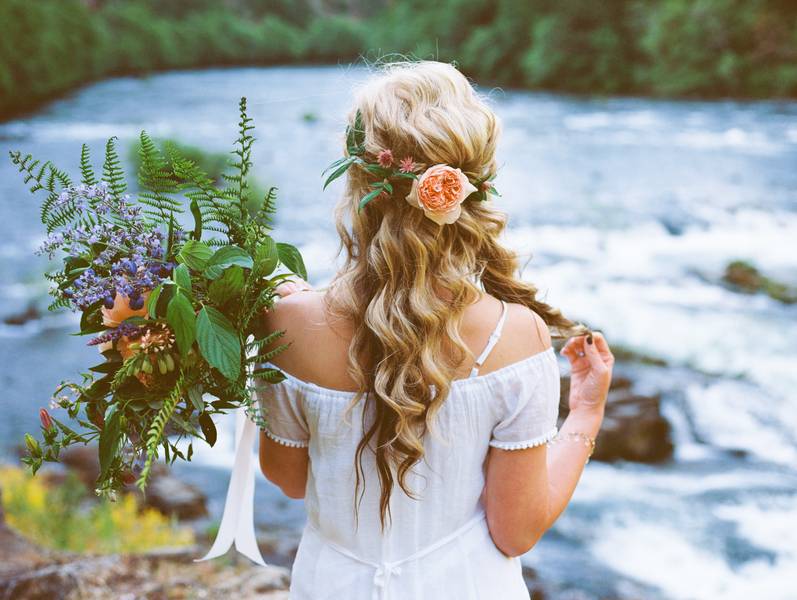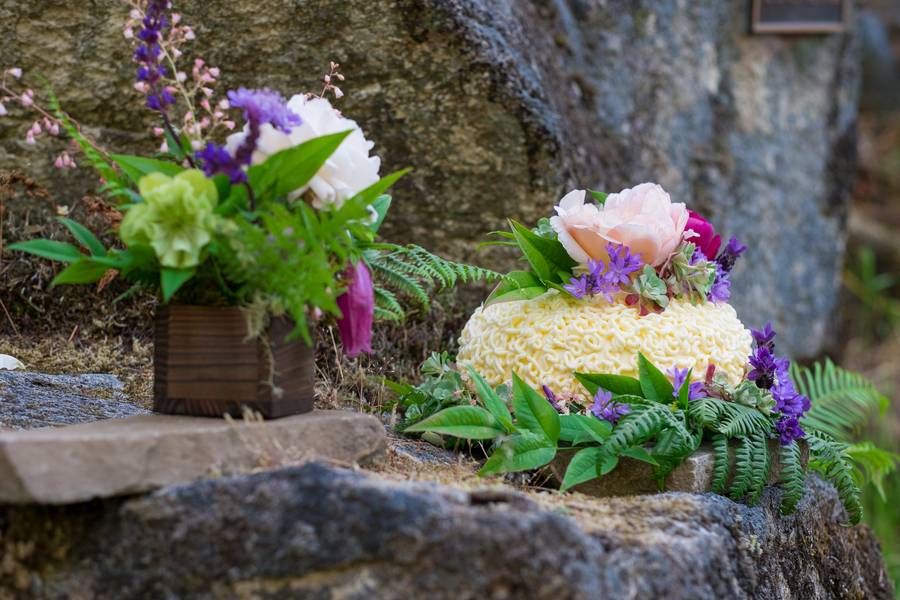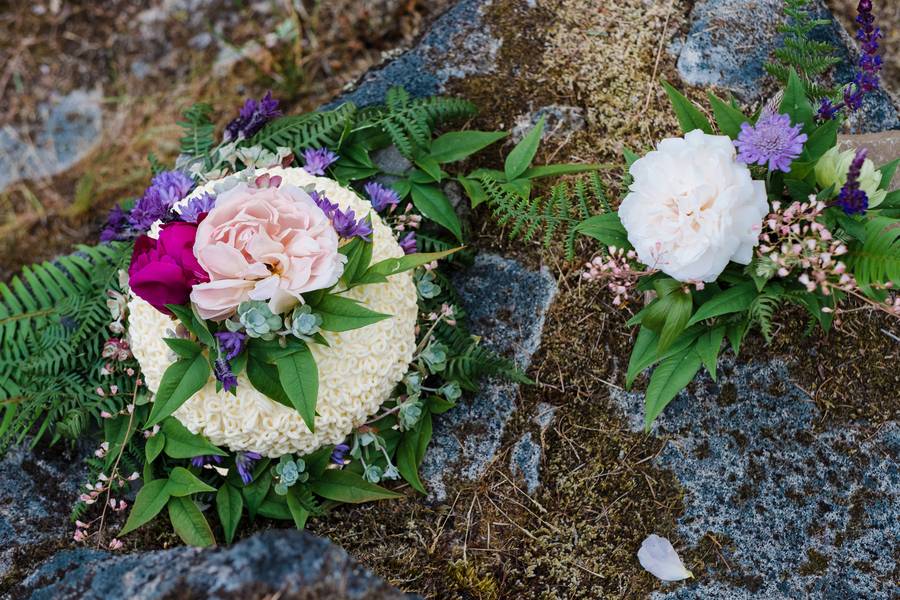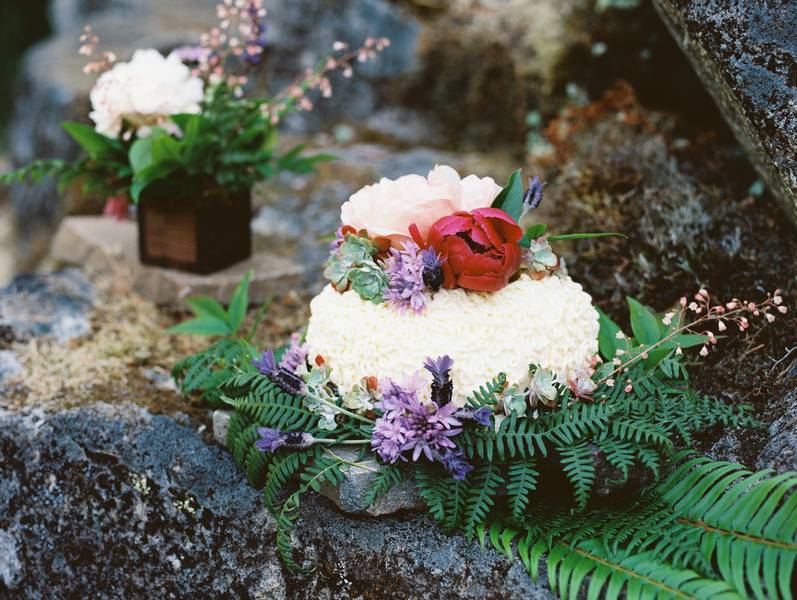 About the Photographer
My name is Joshua Rainey but most everybody calls me Josh. I've been shooting weddings since 2002 and I currently do 35-40 per year. I approach wedding photography very differently from most other photographers out there! I want to tell the story of your day, and at the same time, I want to help make that story as beautiful as possible. Half photojournalism, half fine art, and an often weird and quirky mix of the two. I'm willing to travel anywhere, based in Oregon. I offer no travel fees to the Bay Area, Southern Cal, Seattle, and Oahu since each are easy to get to and I have plenty of friends and family in these locations. Contact me through my website or on Instagram.
Take this Advice
Think outside the box and figure out exactly what you want for your wedding! This can be done in a variety of ways. With such a global photography industry and connections through social media, you can choose your photographer from anywhere and have them come to your location. Think differently for details and how you want to stylize your day. You don't have to follow the norms of what other people have done in the past, make your day original. From the timeline, to the vendors involved, to the location; have fun with it and make it yours! ~Joshua Rainey/Photographer
Vendors
Photographer:  Joshua Rainey Photography
Floral Designer: Gypsy Bleu Arts & Florals
Hair Stylist: Rachel Rainey
Makeup Artist: Rachel Rainey MUA
Event Venue: Steamboat Inn