The icy mountains, woods, and the cozy cabin — the key elements that made this winter mountain bridal portrait shoot a success. The dress, the flowers and the arrangement (yes, it matters a lot) were on point to the concept that the team were going for. I love the shots that were taken in the woods the background were of tree logs capped with snow. For me, that gave it the most authentic winter-bride-in-the-mountain feel. And just the aesthetics behind it. Megan, the photographer, truly has keen eyes on this kind of things. Get the story down below behind this chilling beauty.
Album Story:
The floral crown features Blue Eryngium Thistle on a bed woven of seeded Eucalyptus and Wild Harvested Juniper. Hand-tied floral bouquet brings together New Mexican Juniper and Rainbow Chard from Sol Harvest Farm. Bouquet showcases Peonies and Anemones.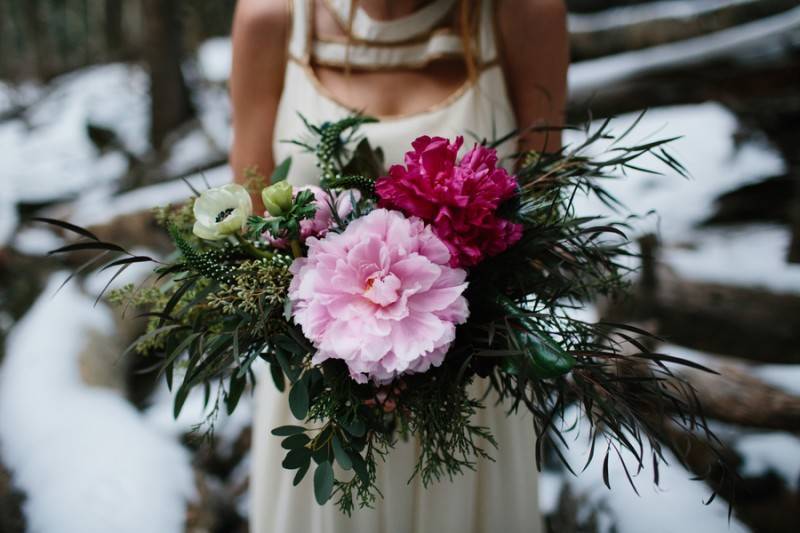 The session was shot by two talented photographers (both photographers worked equally on this shoot and images are from both photographers). Katie Lively from The Livelys, www.the-livelys.com and Meg Bridge Photography.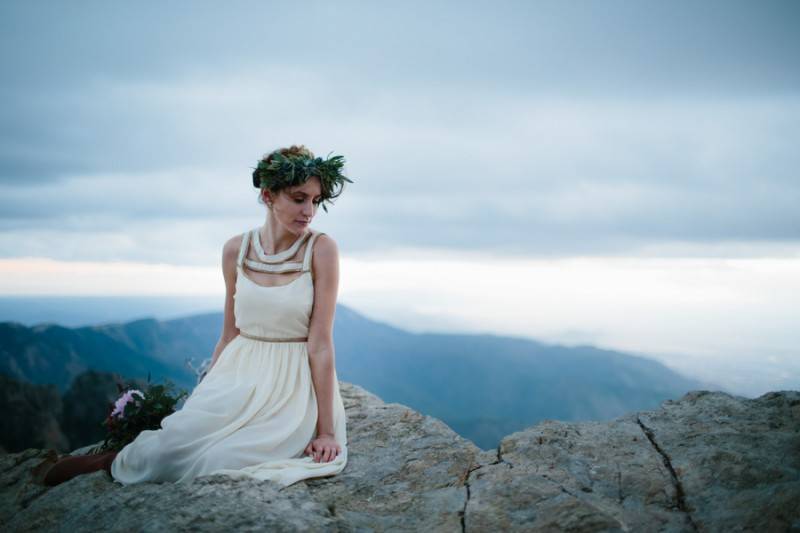 The location for the session was on the very icy Sandia Crest in the woods, an old forest ranger stone cabin and a cliff. It was so cold, and icy everyone involved slipped and fell on the ice. We had to drag the model down an icy slope on a prop to prevent her from falling and nearly every bump in the road was hit. But though this adventure there was a gorgeous collab, lots of laughs and a gorgeous result.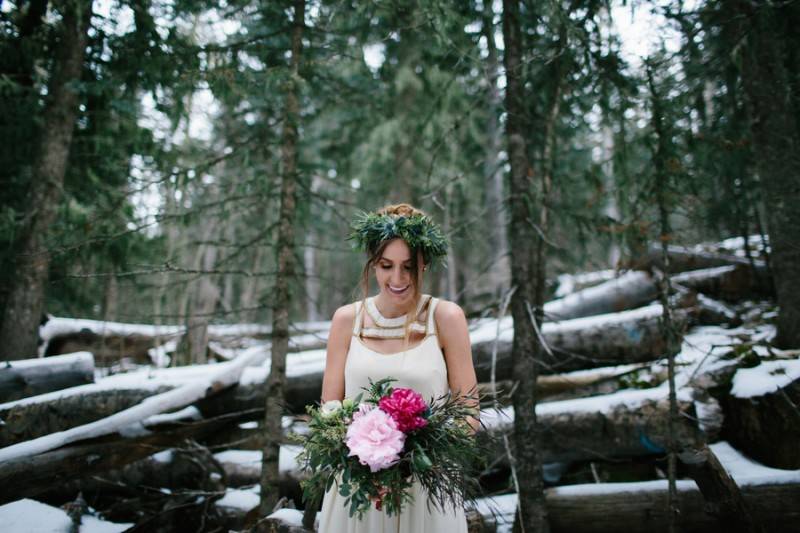 VENDORS
Photographer: Meg Bridge Photography
Beauty: Britney-Rae Sanchez
Design and Decor: For The Love Events
Other Location: Sandia Crest
Floral Designer: Sol Harvest Flowers
Other: The Livelys