Having a great day so far? Let me jumpstart your week with a delightful treat! We've been seeing a lot of boho and rustic weddings lately, haven't we? How about something a bit fresh and exciting? Hana Gonzales Photography sent these photos over and I was pleasantly surprised to see this Modern Winter Styled Shoot that showcases the Pantone's Color Palette of the Year so I just had to share them with you! The invites, the floral designs, the custom cake and the exceptional venue, all give off a modern vibe. Just one of the things I love about this winter wedding? The ultra violet highlights! They're always so vibrant, colorful and exciting! Are you ready to see it for yourself? Go on, scroll down below!
We're All About the Details!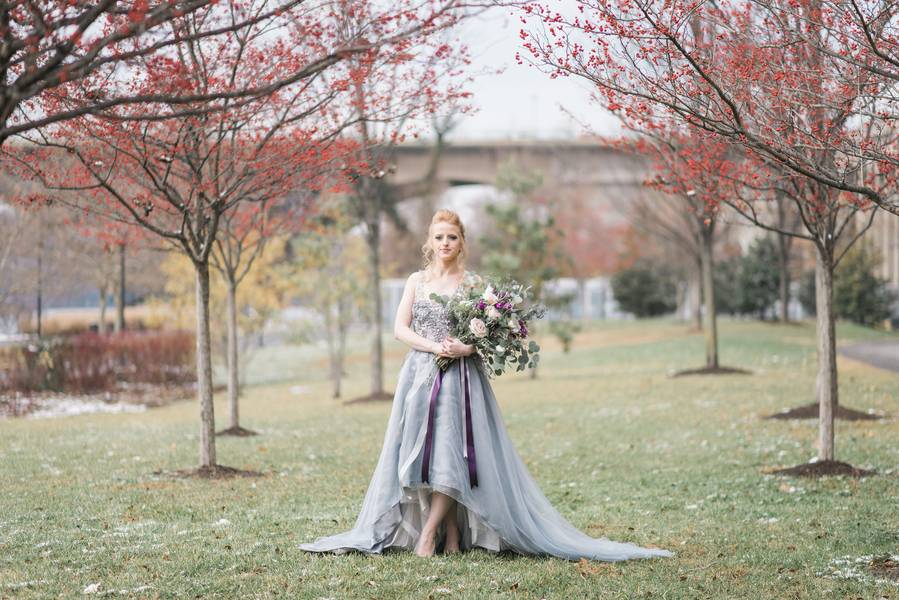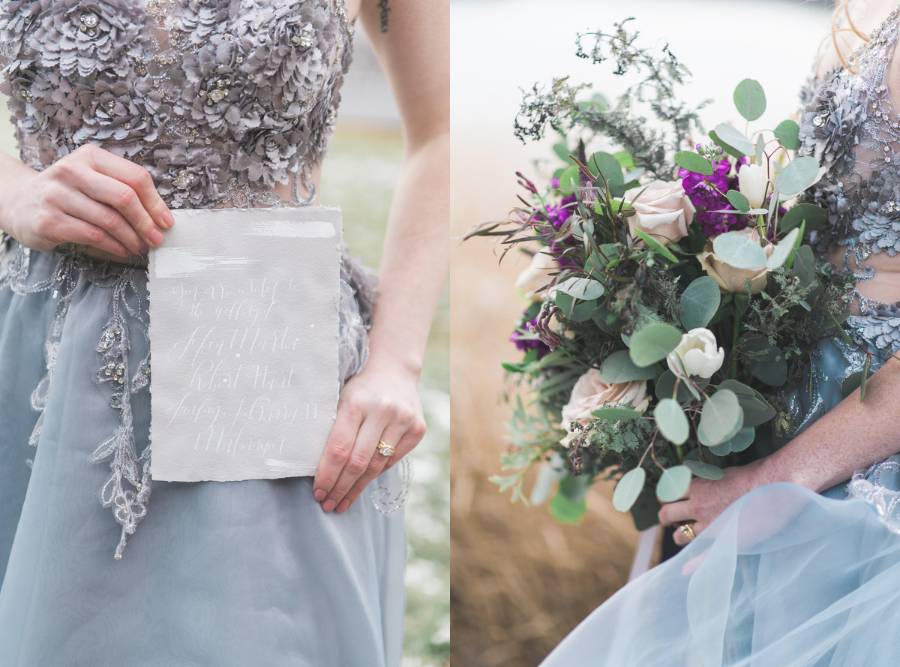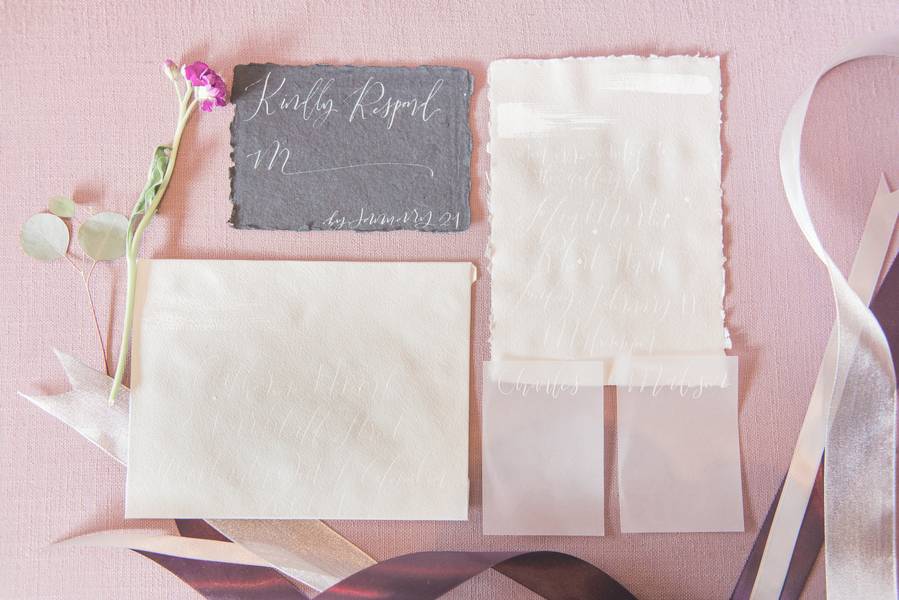 This venue was the perfect backdrop for Pantone's color of the year as it influenced the color pallete for the shoot. With hues of purple and complementing them with neutral colors such as grey and black we were able to let the color of the year shine. During this shoot Hana Gonzalez wanted to play on the edginess of the venue with its exposed industrial features so Hana partnered with local gown designer, Kelsy Dominick of DiDomenico who designed an amazing non-traditional wedding gown. The intricate lace details and beading on the platinum gown was the perfect piece to set the shoot over the edge.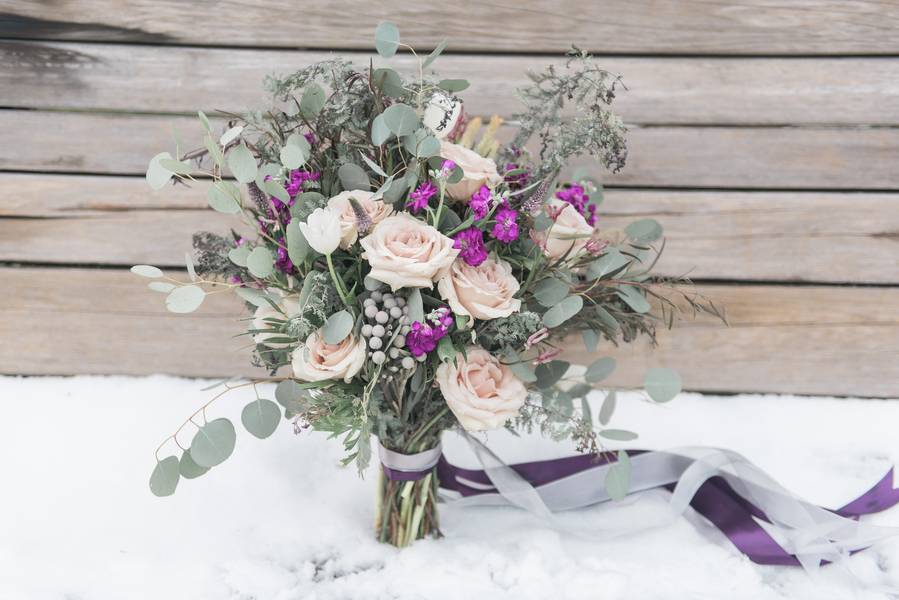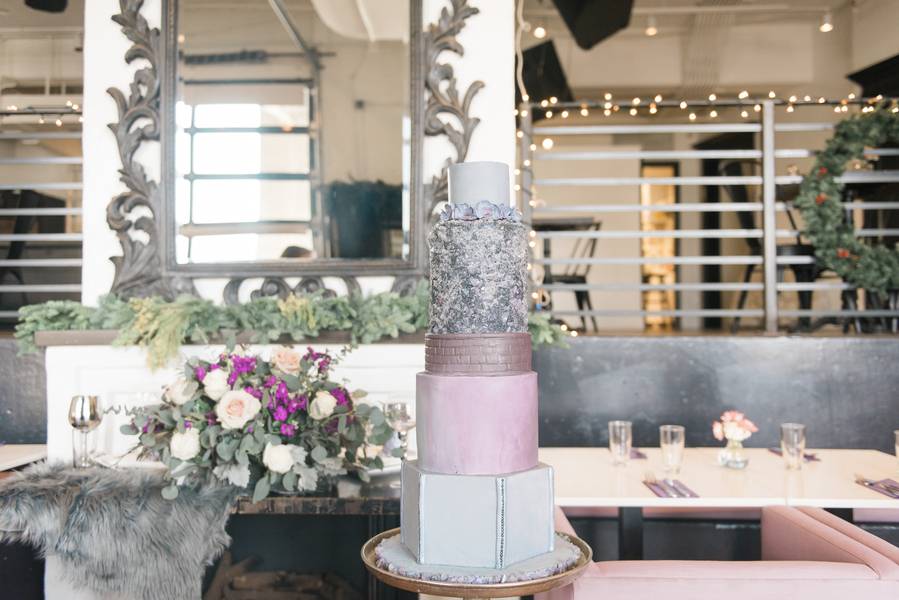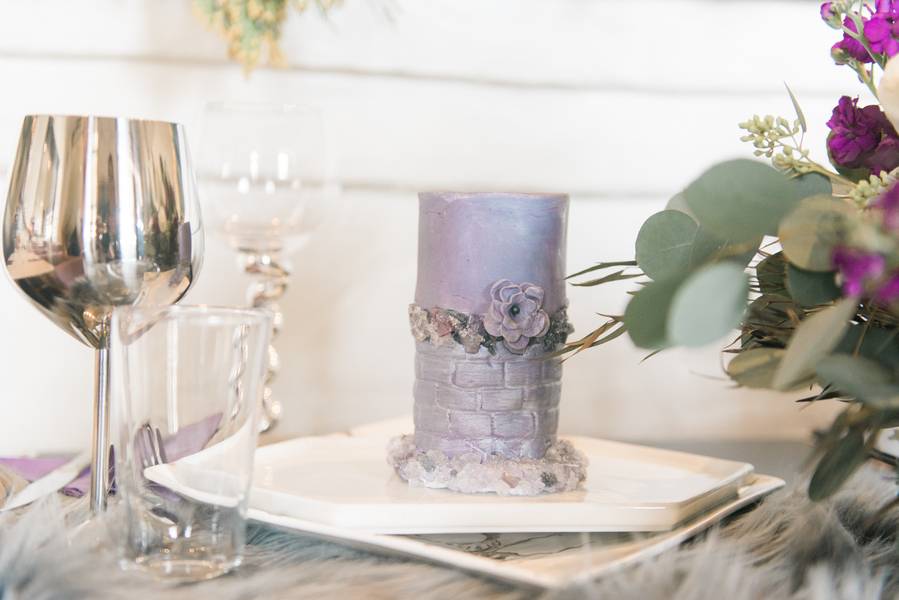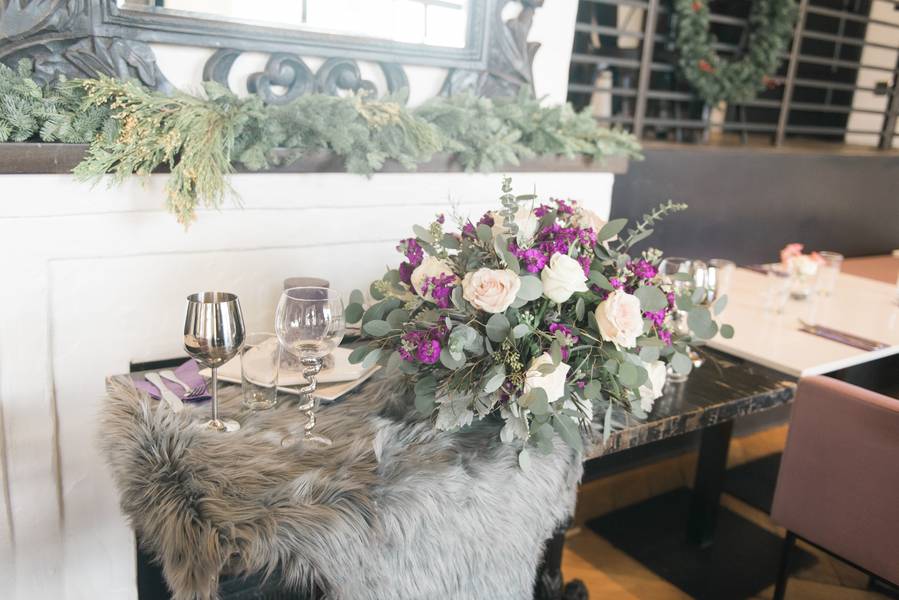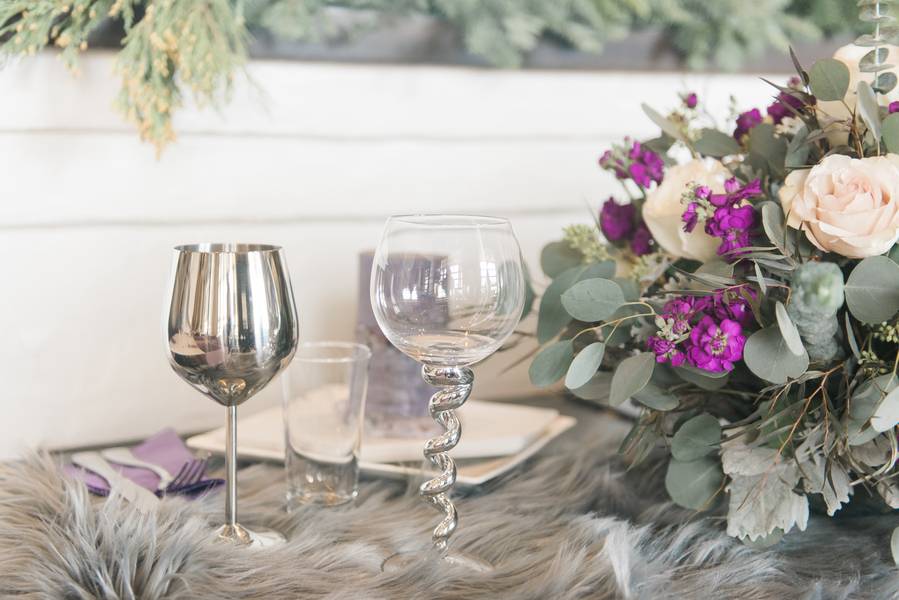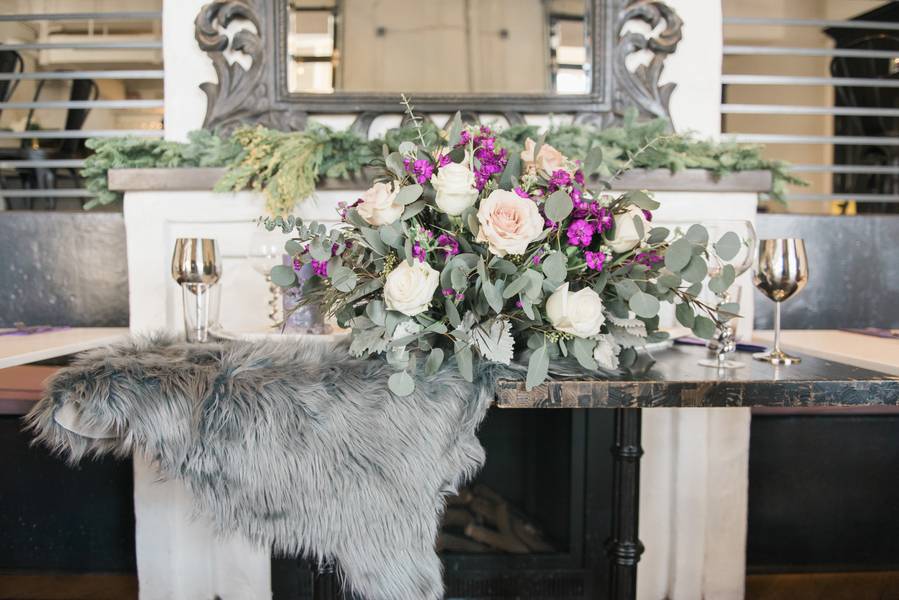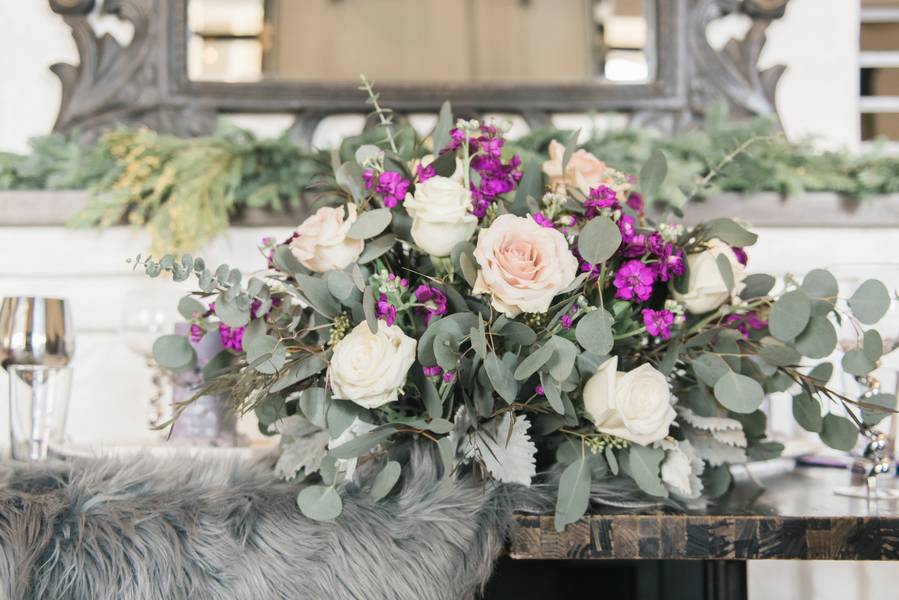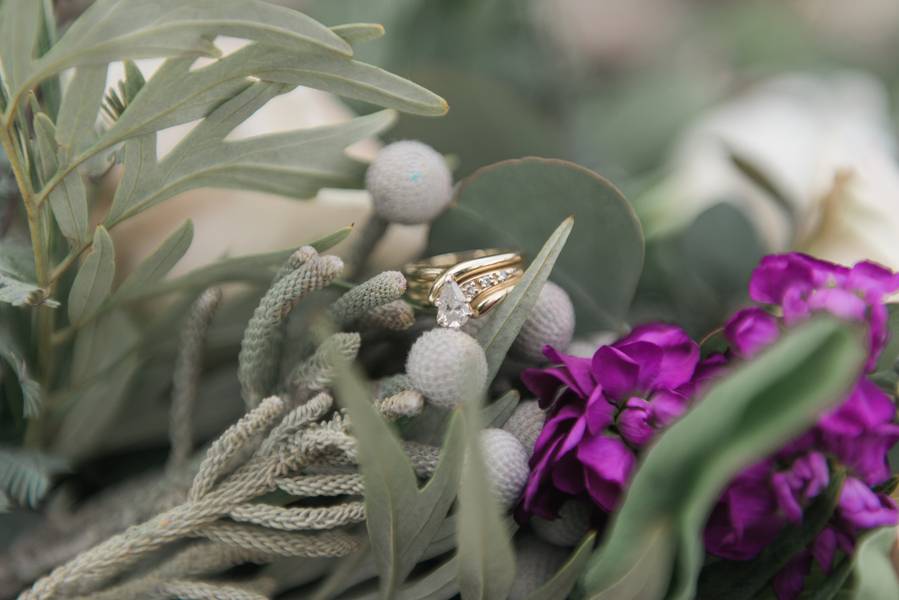 Take this Advice
Breathe, give yourself time, let others help you and ASK for help if you need it. Weddings are stressful – don't worry, it never goes as planned anyways. ~Hana Gonzalez/Photographer
About the Photographer
Hi, I'm Hana and I'm so happy you are here! I have been in the photography industry since high school, I have worked with and learned from some of the best photographers. I specialize in editorial portraits, family, children, wedding photography and I am the lead photographer at Genesis Level modeling agency. Contact me here and let's create something beautiful!
Vendors
Photographer: Hana Gonzalez Photography
Floral Designer: Jireh's Flowers & Events
Calligrapher: The Simple Flourish
Cake Designer: Angyono Custom Cakes
Makeup Artist: Dachi Makeup
Hair Stylist: Devani
Dress Designer: DiDomenico
Event Venue: Malmaison DC
Event Planner: Magnolia Rose Company