In a cold winter morning was Allison and Adam's most cherished moment. Their wedding took place in a classic designed loft embellished with personalized vintage stuff from an antique shop owned by Allison's aunt. Include the deep red rose bridal bouquet to the picture, their desired old Hollywood feels wedding was realized at its finest. And take note, they had brunch for their wedding reception which is a remarkable and unique choice for soirees. Ahh, so laid- back, so classic! Congratulations Ally and Adam!
The Album Story
A cold winter morning couldn't interfere with the elegant, old Hollywood feel of Adam and Allison Hale's wedding day. Allison's day started exceptionally early due to the mid-morning ceremony and brunch to follow. We have never been a part of a brunch wedding reception but it was a perfect idea on Allison's part. There were so many personal stories incorporated into her wedding day. From the pearl bracelet that her dad had fashioned from her mom's old pearl strand to the décor that was provided by her Aunt Judy who owns a local Cullman antique store, Allison's day was filled with the thoughtfulness and care that every bride hopes for.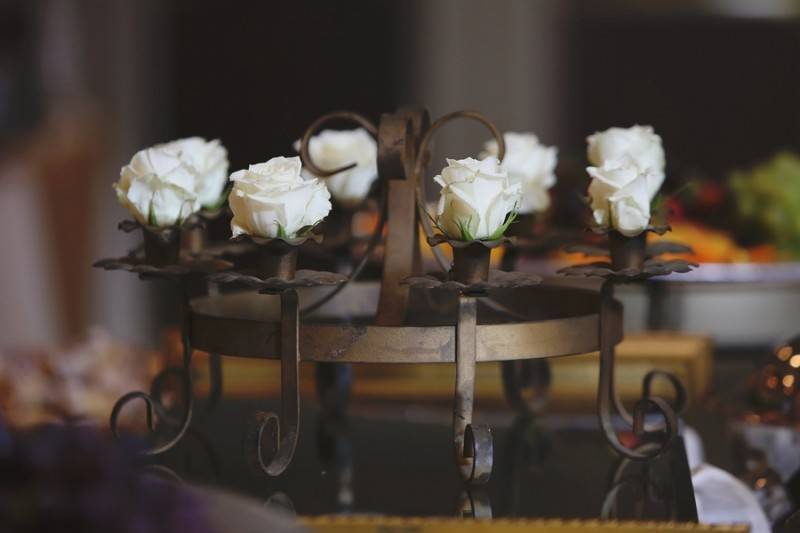 Wedding Outfit Inspiration
Allison wanted an Old Hollywood feel to her wedding.
The Do-It-Yourself (DIY) Projects
Allison's Aunt Judy owns a local Antique shop…so she used many of her pieces to decorate with. Lots of vintage accents. Also, Allison's father took an old string of pearls that needed re-strung he had given to Allison's mother, and had some of them fashioned into the pearl bracelet Allison wore on her wedding day.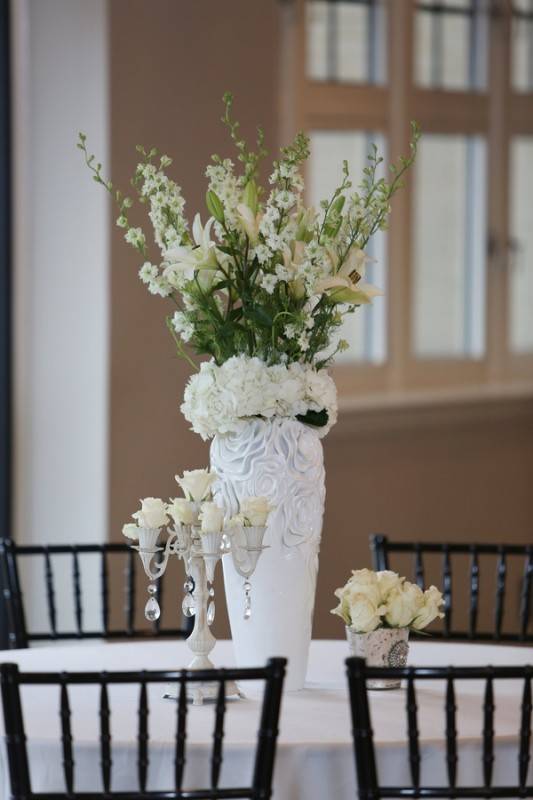 Favorite Part of the Day
I truly loved the interaction between Allison and her mother and father. They were very close.
Highlights From the Ceremony and the Reception
The groom was very emotional, cried like a baby actually. Both the First dance and Father/Daughter dance were well rehearsed and very sweet.
The Theme
Old Hollywood – Vintage
A Memorable Moment
Three of the most memorable moments were the emotional vows (especially by the groom), the First Dance, and Father Daughter Dance.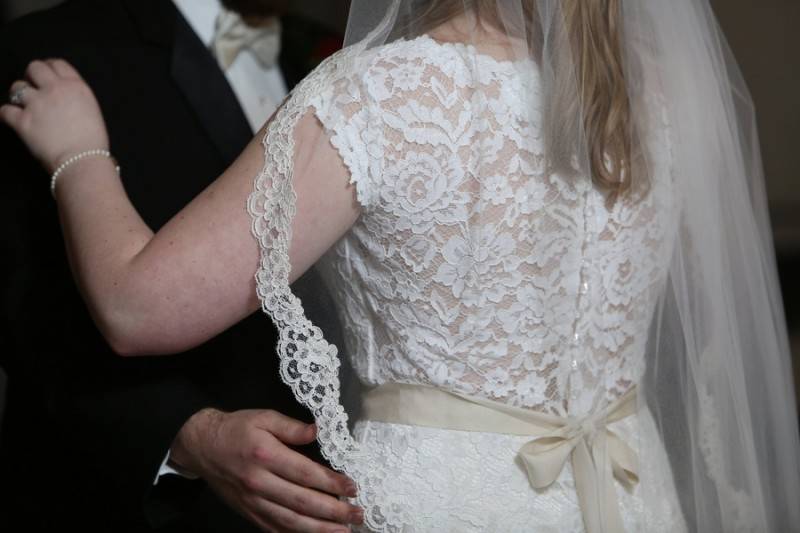 VENDORS
Photographer:  Smith Squared Photography
Event Planner: Amy Wood
Cake Designer: Barnett Bakery
Caterer: Designs By Grace Catering
Officiant: Elder David Guttery
Hair Stylist: Emily Partain
Jewelry: Erica Koesler
Dress Designer: Essence of Australia
Floral Designer: Fairview Florist
Event Designer: Judy Johnson
Tuxedo and Mens Attire: Mr. Hicks Menswear
Veils and headpieces: Something Blue Shoppe
Dress Store: The Something Blue Shoppe
Event Venue: Top of the Town
Location: Top of The Town