Vanessa ♥ Alfredo
The bride-to-be is a teacher in West Palm Beach county, FL and the groom works at the airport. After difficult times in their lives, Vanessa and Alfredo met and finally found happiness in each others arm. They are now making a strong effort to have their happily ever after. As beautiful and elegant as Vizcaya Museum and Gardens are their photos and the love between the two is just undeniable. The future bride shares that getting engaged with the love of her life is a dream come true. Congratulations , Vanessa and Alfredo!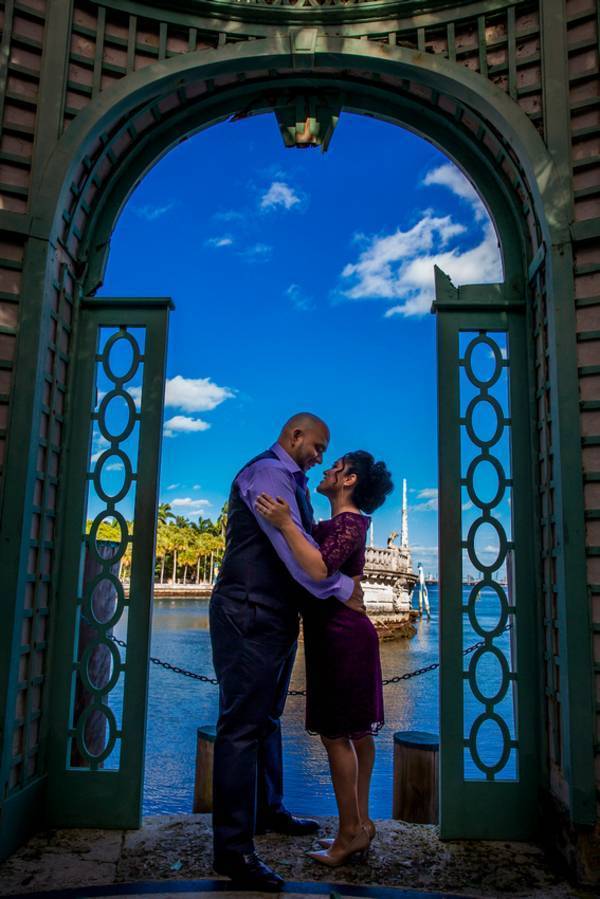 The Road To Forever Begins Here…
Extra Special Details
From the future bride:
The challenge. Although it has been an amazing engagement, the thought of planning for a wedding was scary. I didn't know where to even begin, where to go, and who to trust to help us plan the wedding of our dreams. However, the best thing I can say that saved me from stressing and getting overwhelmed was when my fiancé and I attended The Great Bridal Expo. I was able to get two free tickets to the expo at the Epic Hotel in Miami. It was such an amazing experience that we left there with so much relief. We found a full event planning service called Zeta Entertainment and talked to a kind and helpful woman name Roxy. We are extremely busy with work, school, and family, that it was best for us to find a full event planner that will help us with all the work that goes into planning a wedding. We are so grateful for Roxy and her team, that we can trust them to handle everything and create our vision. We are so excited to begin the next chapter in our lives!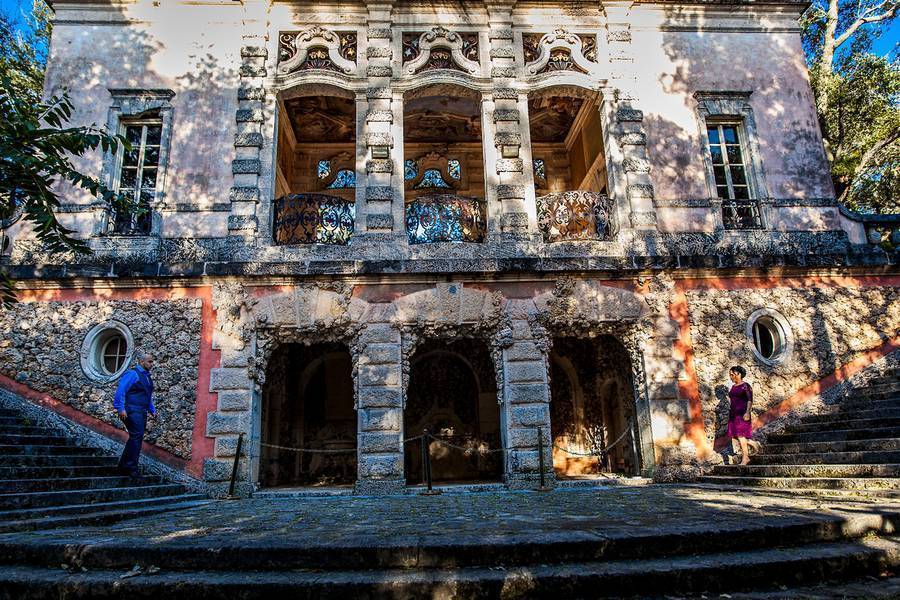 The venue. Our photographer, Frank Morales, captured our engagement photos at Vizcaya in Coral Gables, which is where I took my Quince pictures. It was so important for me to have our engagement shoot in the same location because it symbolized an important chapter of my life when I became a young woman. Later on, I would like to show my children the photos from my Quince and then also show the photos of my engagement, that to me is priceless!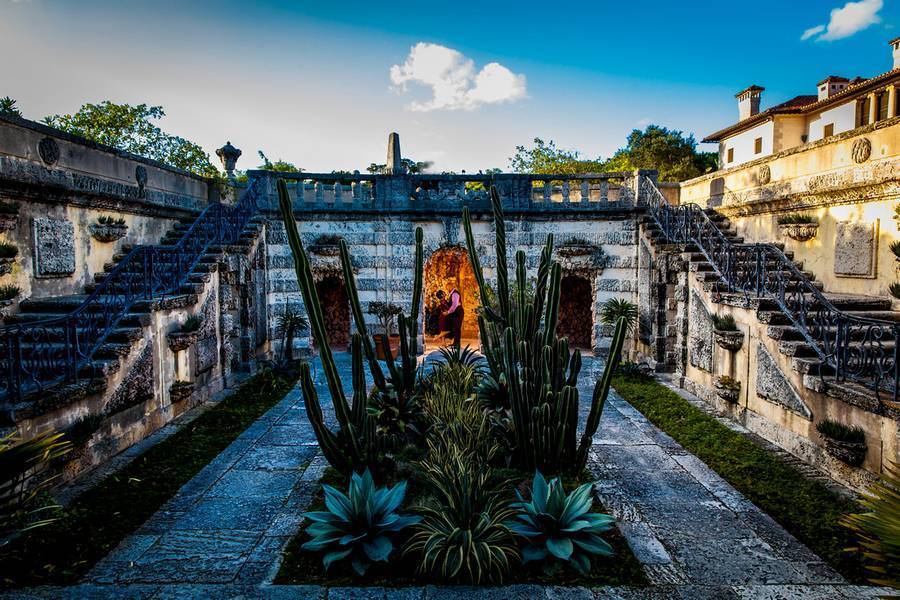 Heed Her Advice!
♥ Find a full event planner if you have a hectic life. If you have a busy life and have no time to plan a wedding, then getting a full event wedding planner would be the best thing you can do for yourself.

♥ Find your wedding dress as soon as you can. You will have enough time to receive the dress, alter it, and go into the last fitting without worrying about not getting the dress in time for the wedding.

♥ Find a location for your engagement photos that is meaningful to you or that takes your breath away. — Vanessa
Money Matters
$20,000 – $45,000
VENDORS
Photographer:  Velvet Crown Photography
Museum: Vizcaya Museum and Gardens