How exactly do Loeffler Randall shoes fit, and how do you know which style is best for you?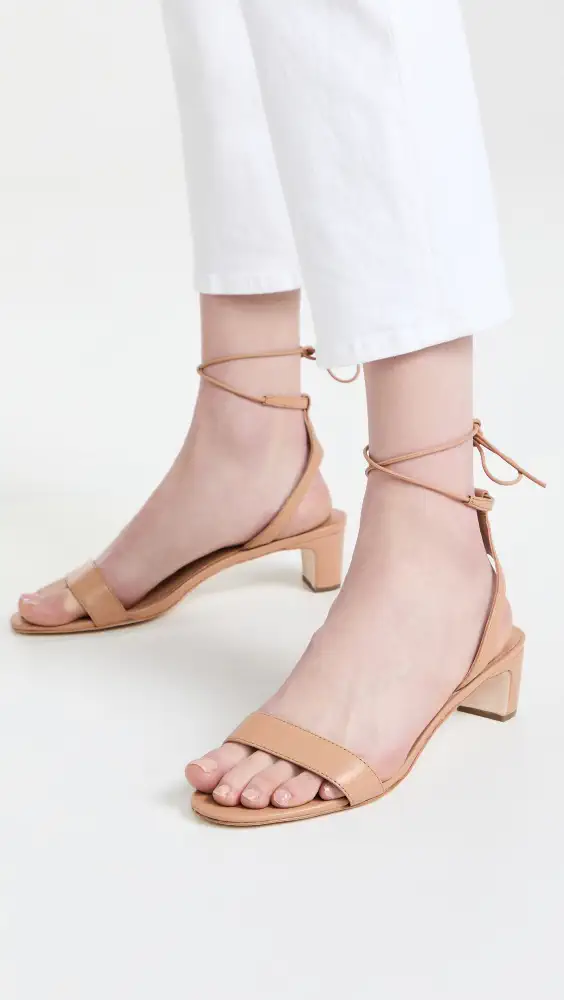 Main image courtesy of Shopbop.
When you think of shoes that have understated style, feminine silhouettes, and well made durable materials, chances are the brand Loeffler Randall comes to mind. Since 2004, this brand has been producing elegant shoes (as well as handbags, accessories, and a ready to wear collection!) for women of all walks of life. Because honestly, who doesn't want to wear a good looking shoe that's actually comfortable at the end of the day?
Loeffler Randall has been so successful because they take into account what their customers are actually saying, and use that information to create fantastic shoes that are fit for all kinds of occasions.
But before you purchase any pair of shoes, you should know what to expect when it comes to how Loeffler Randall fits, which is why in today's article, we're discussing:
Where to purchase Loeffler Randall shoes
How Loeffler Randall shoes fit
Our top picks for Loeffler Randall shoes right now
Where can you buy Loeffler Randall shoes?
Where can you get Loeffler Randall shoes, and can you find them on sale?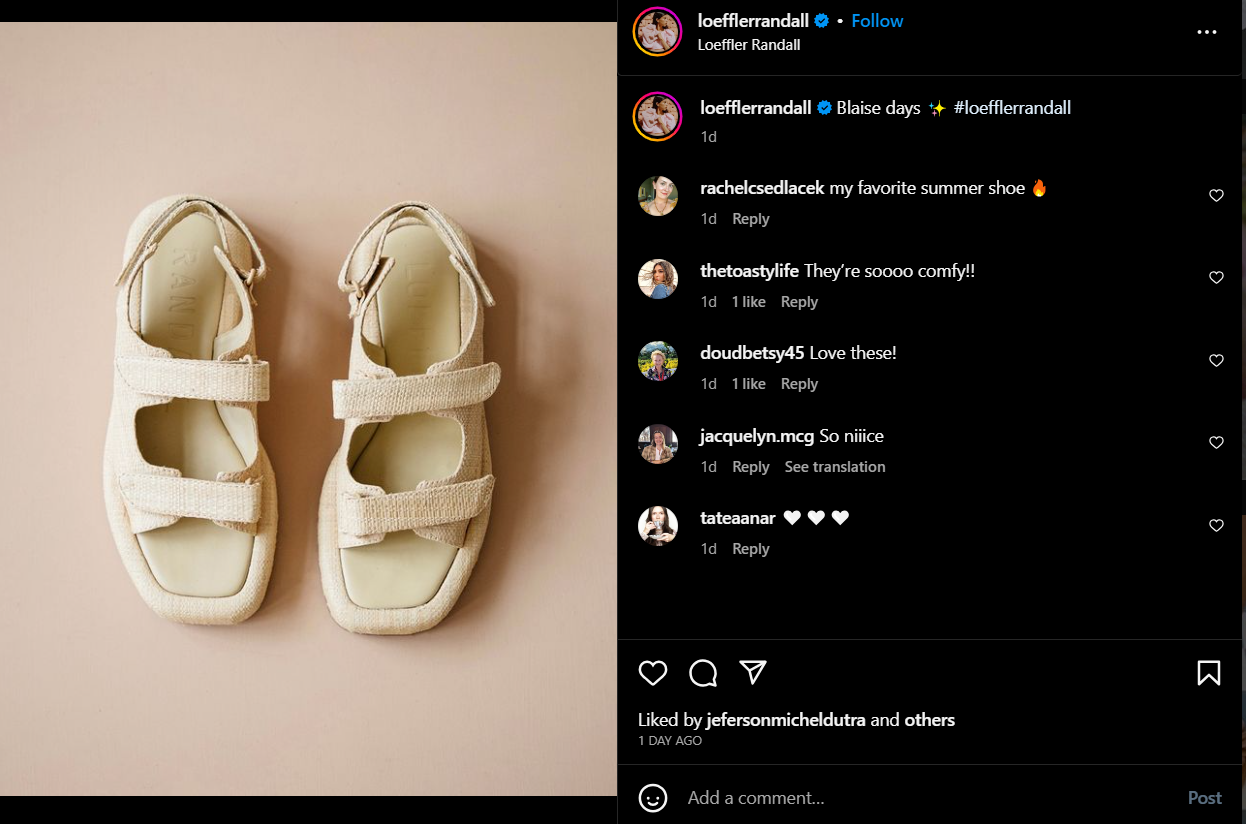 https://www.instagram.com/p/CufU8SGhc6w/
One of the first places you should check out if you want to pick up a brand new pair of Loeffler Randall shoes is their website. Here you'll find all kinds of styles from sandals, clogs, boots, flats, and heels, all in signature styles and durable materials. You can browse through their latest styles and see which kinds of shoes catch your eye. Keep in mind you can also peruse through their sale section and find past season items at a great sale price.
If you get a great pair of Loeffler Randall's on sale, just remember that you want to make sure they're the right fit, since sale items are not accepted for returns. If you need to return a full priced pair of shoes, they will happily assist you with that as long as you return it within 14 days of delivery and they are unworn. Make sure to read the reviews of the exact pair of shoes you're interested in to get a feel for how they'll fit, as well as the information given on the site.
You can also snag a great pair of Loeffler Randalls at Shopbop, all for a great price! Whether you need new espadrilles for the beach, boots for autumn, or a great pair of shoes for a wedding, there's a large selection of shoes to choose from.
Loeffler Randall shoes are also available on a variety of high-end online shops such as Goop, Revolve, and Wear the Runway, as well as department stores such as Bloomingdale's and Saks Fifth Avenue.
If you don't mind purchasing gently worn shoes, you can always check out Poshmark or eBay to see what kinds of Loeffler Randall shoes they have available.
How do Loeffler Randall shoes fit?
What to expect when it comes to Loeffler Randall fit
Loeffler Randall shoes are known to fit true to size. Image courtesy of Loeffler Randall.
If you've got your heart set on a pair of Loeffler Randalls, before you purchase them, make sure you're aware of how they fit. If you're buying from the Loeffler Randall site, make sure you read the details regarding their fit, what materials the shoe is made out of, including any heel or platform heights. You can also check out some customer reviews (if there are any) to get a better feel for how the shoe fits, whether it tends to run small or larger. If there are no reviews, consider searching online for the type of shoe and how it fits. Reviews from other sites might come up to give you a better idea.
According to the majority of reviews, Loeffler Randall shoes tend to fit true to size, and they recommend you purchase in your usual size. Depending on which type of shoe you want, there are typically a good range of sizes (including half sizes), anywhere from size 5 to size 12.
If you're unsure what your shoe size is (or if you'd just like confirmation) you can always measure your foot to determine what the appropriate size would be. Just take a measuring tape and write down your heel to toe length. You can then determine what shoe size would best fit the sole of your foot.
Our favorite Loeffler Randall shoes right now
If you want some of the hottest Loeffler Randall styles available right now, consider picking up these options!
No matter where you decide to pick up a pair of Loeffler Randall shoes, you're sure to step out in style. If you order your usual size you should be fine, but make sure to check the return policy if you're ordering online.
Loeffler Randall boots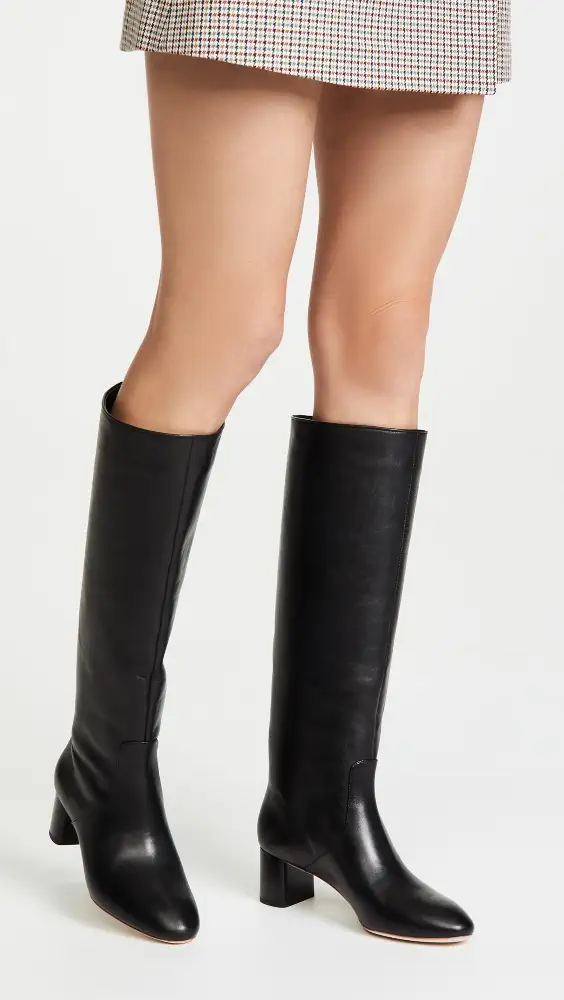 These boots are perfect for cooler weather. Image courtesy of Shopbop.
Every woman should have a great pair of black tall boots in her collection, as this style is timeless. If you need to replace your current pair, or are looking for boots that will last multiple seasons, look no further than the Gia Tall Boots available at Shopbop. Made of cowhide with a stacked heel that's the perfect height, you'll love how easy it is to pull on these boots. The boots hit right below the knee for a perfect silhouette, ideal for both daytime excursions and nighttime fun.
To keep your boots looking their best season after season, make sure you're properly caring for them. This means storing them upright with boot shapers, and using a leather conditioner to prevent damage.
Pair these boots with skinny jeans or black leggings for a casual outfit that's perfect for running errands or hanging out at brunch. If you have a date night or fun night out with friends planned, these will go perfect with a mini skirt or mini dress!
Loeffler Randall shoes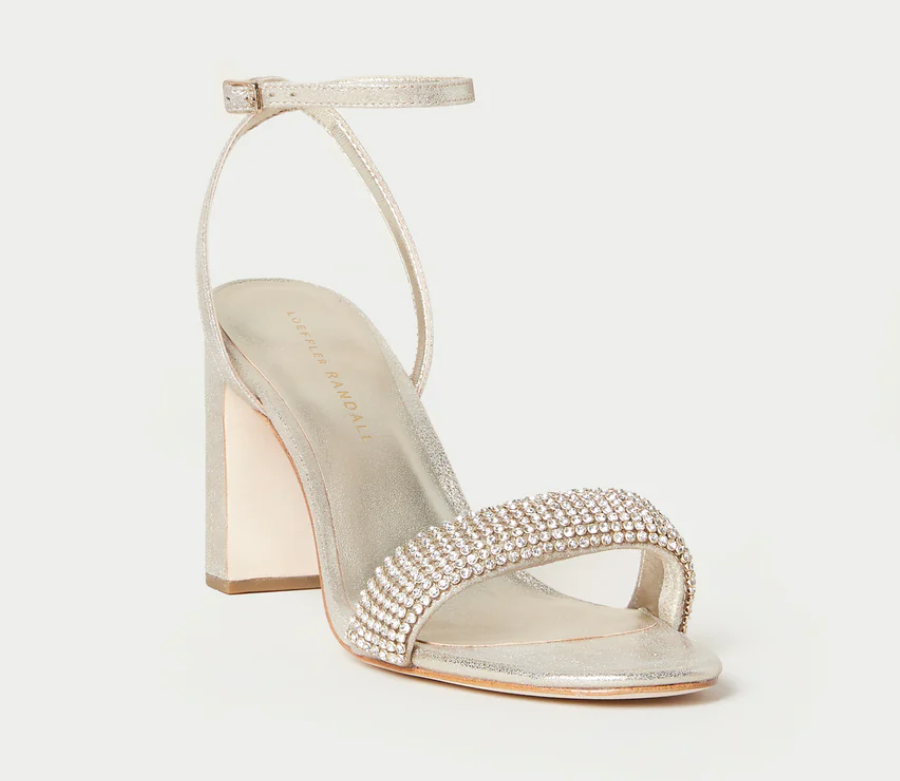 Need wedding guest shoes? These heels are perfect. Image courtesy of Loeffler Randall.
Do you have a special occasion coming up and need a sophisticated shoe to match your ensemble? Then consider picking up the Shay Cappuccino Rhinestone Heel. Made of beige Italian sparkle suede, you'll love not only the look of this shoe, but how comfortable it is to wear. This is thanks to a padded footbed, an adjustable buckle ankle strap, open toe, and a sturdy 3.25 inch heel.
Since this shoe is made of suede, make sure you try to avoid water and store it in the box it arrives in to prevent the suede from matting.
These would be ideal to wear to a fancy occasion such as a wedding, important event, or even out to dinner!
Loeffler Randall clogs
Classic, casual shoe that's sure to fit like a glove. Image courtesy of Loeffler Randall.
Clogs are a great go-to shoe for almost any occasion, whether you just need to add a little polish to a casual outfit, or want to add a fun look to your professional attire. The Polina Black Low Braided Clog would be a great addition to your wardrobe, and because it is crafted from vachetta leather, it is designed to last for years to come. This shoe features a 2 inch heel with non-slip rubber bottom, as well as a smooth black leather upper. You're going to love the easy slip on style, as well as the braided detail and comfortable round toe.
Loeffler Randall ballet flats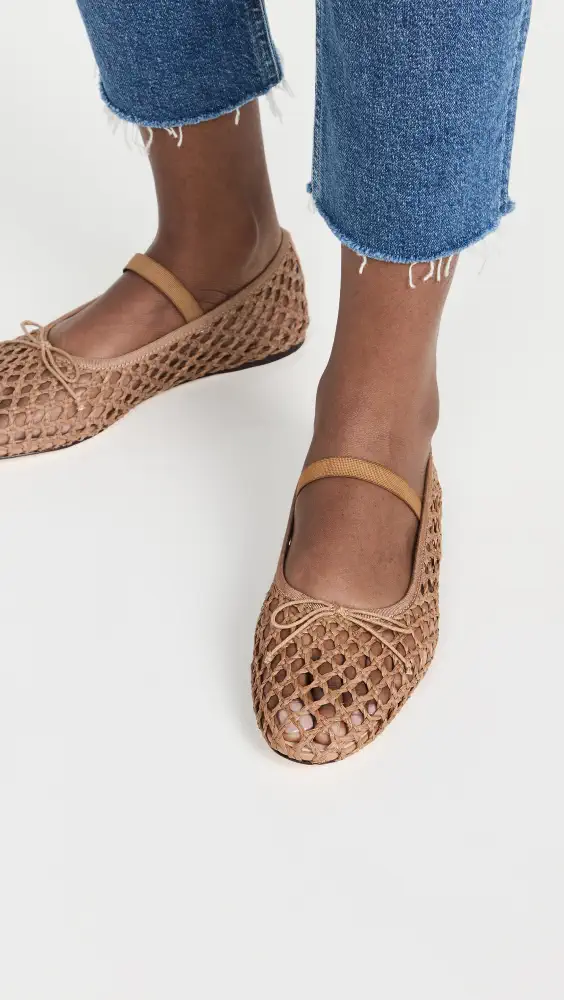 Your new go-to warm weather shoe. Image courtesy of Shopbop.
Shopping around for a ballet flat with a twist? Then you'll definitely want to check out the Leonie Soft Ballet Flat available at Shopbop. Traditionally ballet flats are modeled after the shoes that ballerinas wear, and this one is too, to an extent. Instead of silk or satin, this is constructed with woven raffia and features an open, cut out look. The shoe will stay securely on your foot with an elastic strap and the bow detail at the top is a nice touch.
These flats will go with everything from jeans, to skirts, and shorts!
Loeffler Randall sneakers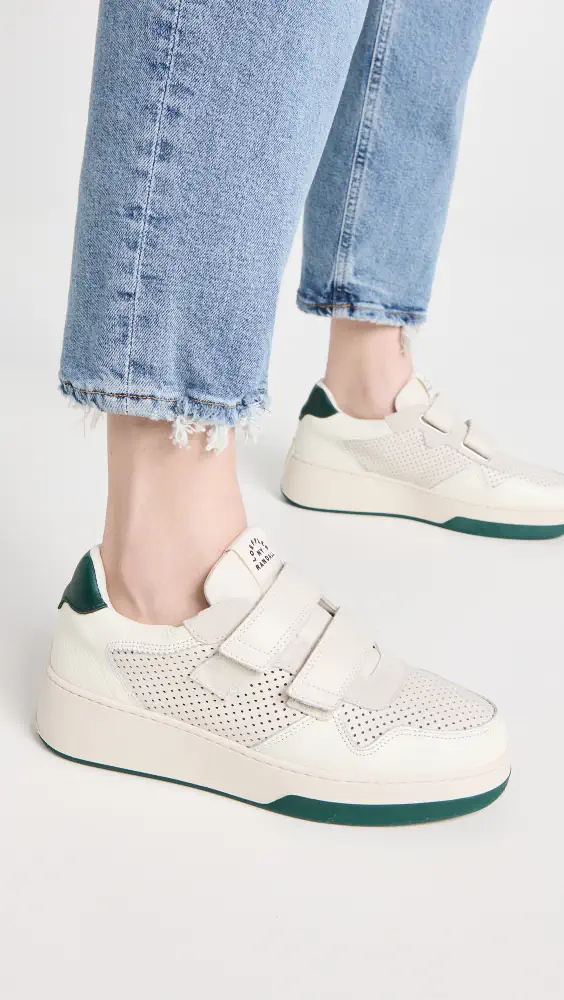 Go out in style with these sporty kicks. Image courtesy of Shopbop.
Sometimes you just need something super casual (and comfortable) that you wear for everyday occasions, and the Cameron Velcro Low Top Sneakers available at Shopbop are just that shoe. Made with cowhide and featuring a suede trim, you'll love the perforated upper with just a hint of color, as well as the easy on/easy off velcro straps.
Pair these with jeans, shorts, or a skirt for a sporty, but polished look!
Loeffler Randall heels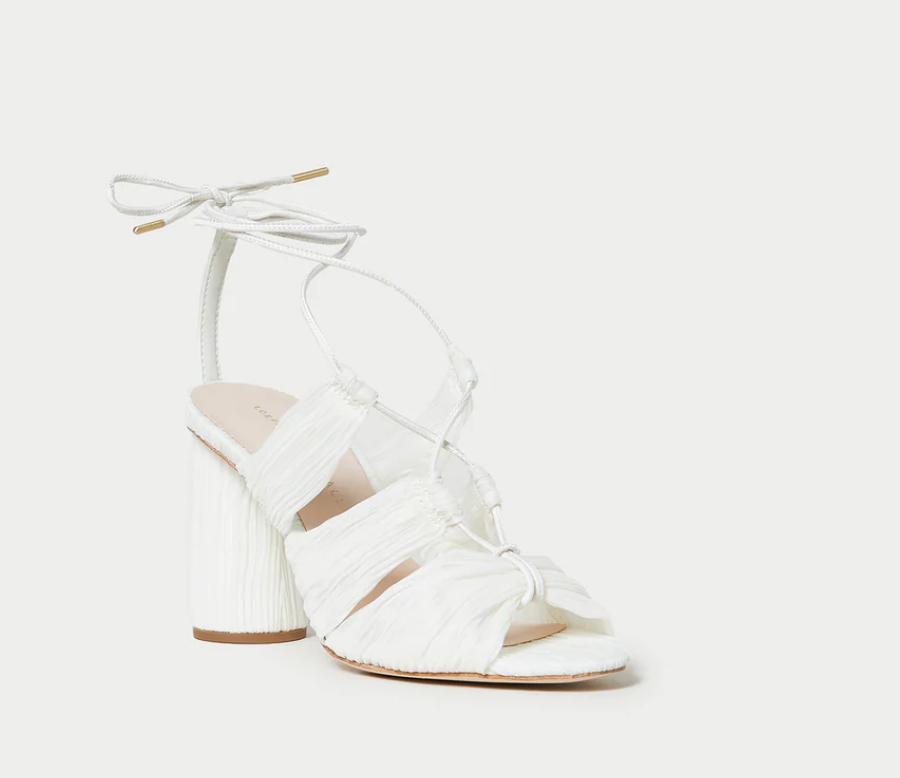 Grab a pair of pleated heels for a sophisticated look. Image courtesy of Loeffler Randall.
Want to get your hands on a pair of Loeffler Randall's iconic pleated heels? Then the Teresa Pearl Pleated Lace-Up Sandal should be in your closet! These pearl white pleated heels feature a lace up closure, 3.5 inch heel, and are made from vegan materials! Whether you have a special occasion to attend, or you just want to add a little extra style to a work outfit, these popular heels are sure to be your new go-to.
Regardless of what Loeffler Randall shoes you choose, you can rest assured they should fit true to size. Why not pick up more than one?