If you're a serious book nerd, you might consider doing a literary wedding theme for your big day. There are lots of fun ideas that you can use, that will really impress your guests and make your day special. Check out these ideas and use them or let them inspire you to come up with other fun ideas.
Cakes/Cupcakes
There are a lot of fun ideas for cakes and cupcakes for a literary wedding. Check out these great options:
This beautiful cake features "book page" fondant roses and quotes right from the couples' favorite book.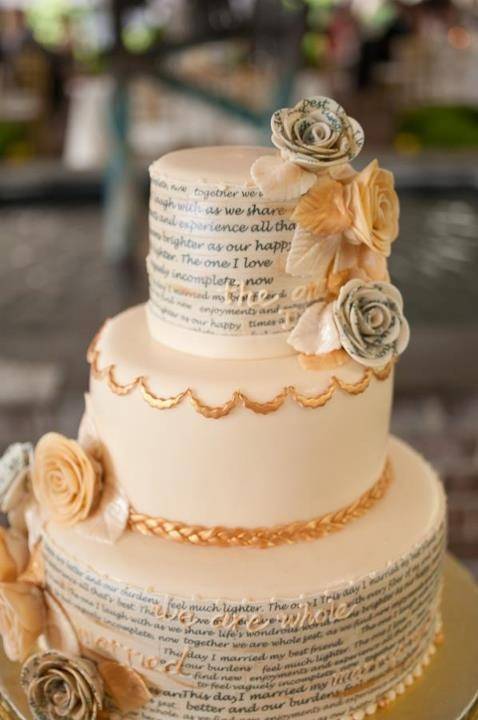 These beautiful cupcakes are embellished with "books."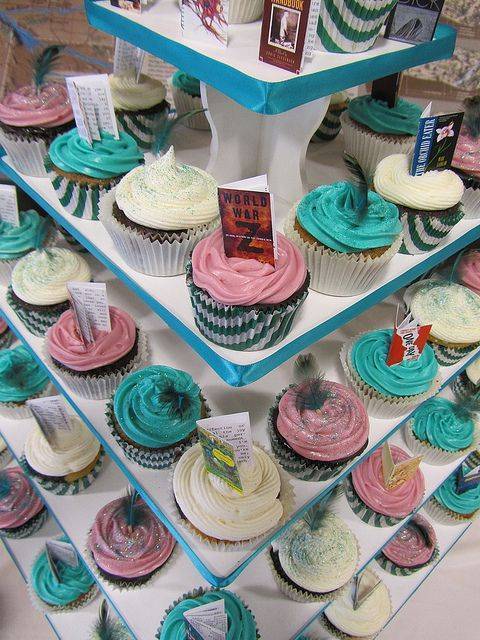 Centerpieces
This beautiful centerpiece is simple and elegant. It's just a few books stacked up, some lace and some wild flowers.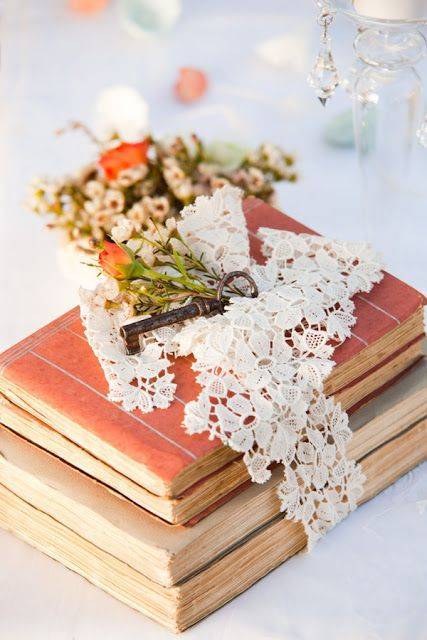 These "roses" are created from paper and are perfect for a literary themed wedding!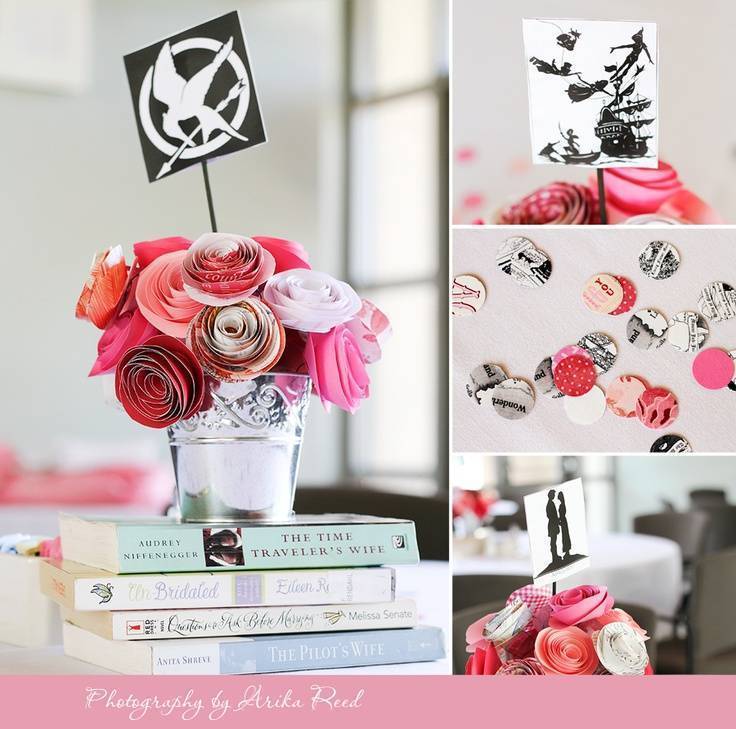 Décor
This is our absolute favorite aspect of the literary wedding. In scrabble letters, guests are given the message to find their table. Under that is a "dewey decimal system" style file containing the guests' names and their table numbers. Clever and wonderful!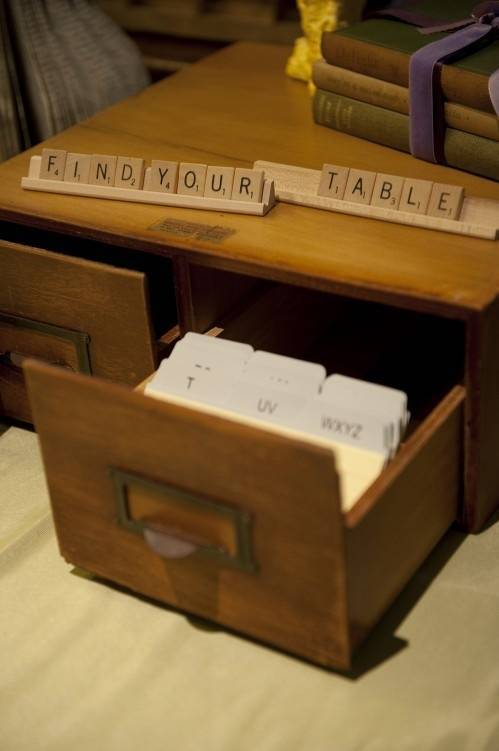 These ideas can get your creativity started as you plan your literary wedding. Use the ideas for your wedding or let them inspire you to create something unique.