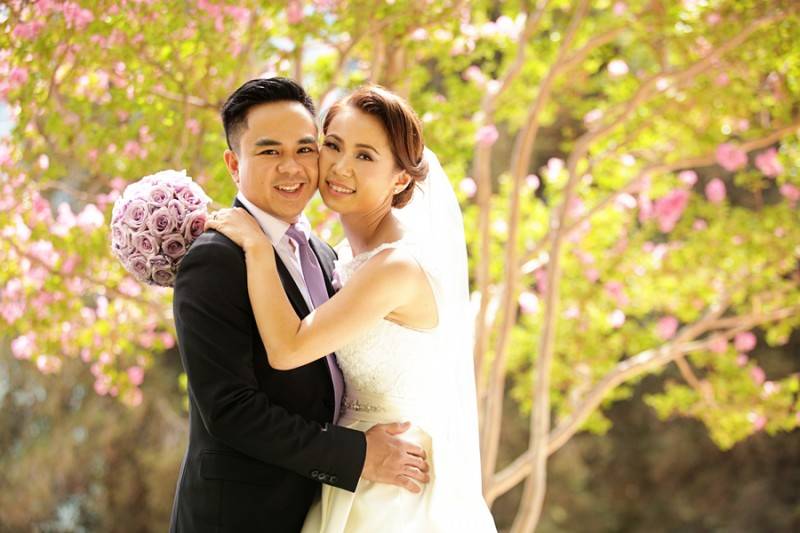 In Linh & Chris wedding day, everything was almost at par with tradition. The ceremony and the reception were elegant and classy but they followed conventional themes. So when our couple had their after-ceremony shoot, they decided to squeeze in a little bit of a modern twist. This bit was such a delight for their photographer as she was provided with a venue, the Naguchi Gardens, that was breathtaking and unique. The couple was able to pose as they like and it set the fun mood for their reception, which we were told was just completely stress-free. Also, look out for the bride's outfit change because it was a perfect mix of class and sexy!
Congratulations Linh & Chris!
What would you say, the overall story for this album?
A trendy sexy modern couple has a trendy sexy modern wedding!
What inspired the wedding day outfits?
I believe my clients marches to her own beat but it was still very tradition, She had a gorgeous traditional church wedding but her gown and her reception and shoot locations were very modern. Clean simple and beautiful!
What was your favorite part of the day?
Definitely shooting at Naguchi Gardens was the highlight of the day for me. It's rare that I have clients that want a modern twist to their wedding and this place is STUNNING. Created by artist Isamu Noguchi it is meant to symbolize California's many geographic landscapes. It is a photographer dream come true. You can literally be shooting in a desert and in pines all within 100 feet!
What were the highlights from the ceremony & reception?
IT WAS FUN! I mean really really fun! The bride and groom were up for anything and easy going. One of the few stress free wedding I shot this year. They were hootin' and shouting..drinking and laughing. They had lots of energy. And we cannot forget the sexy reception dress!
Was there a theme for the ceremony and reception?
Purple and white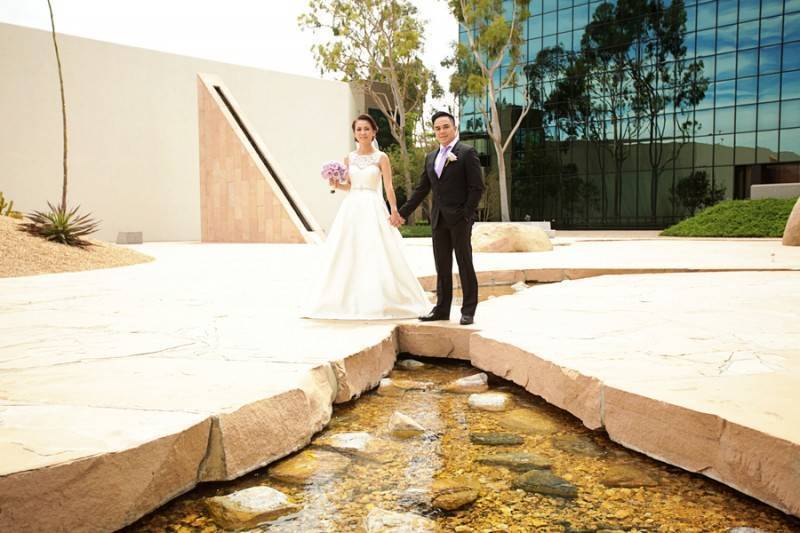 A wide selection of wedding gowns can be found at Topwedding.de
Vendors
Photographer:  Square Eye Photography
Reception Venue:  Doubletree Guest Suites