A beautiful sight of Christmas balls and fairy lights blended with wedding dresses and suits happened on this very night. Kathryn and Francisco's calm and bright wedding was full of love and life. And since it's the holidays, cherry red and lush greens are just reasonable colors to decorate the whole enchilada. I got Christmas carols singing in my mind right now! Ha-ha! May the love bells continue jingling as long as you both shall live, Katy and Cisco!
The Album Story
Katy and Cisco put a huge priority on family at their wedding. It was super important that all of their guests shared the love they had from each other. From Katy: "I hope that our wedding will be classy, but fun. I'd rather have guest leave the event feeling excited and loved, rather than that the event was extravagant and impressive." They nailed it on all ends.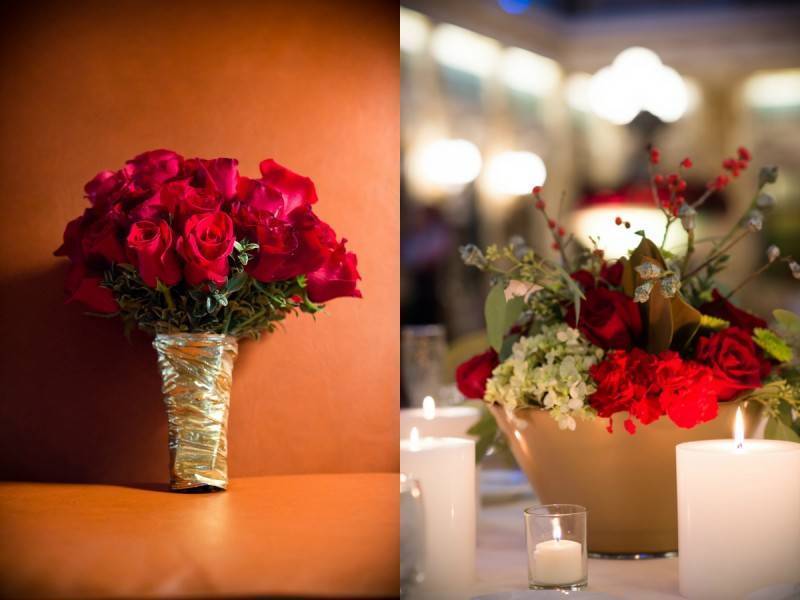 The Theme
There wasn't really a theme but an interesting note. They really wanted the wedding to be timeless. In the middle of the reception floor is a beautiful stone fountain. It was decorated for the holidays with giant wrapped presents. It didn't match the feel. So just a short time before the guests arrived, the hotel rallied and removed all of the decorations and went out and got flowers that better matched the vibe of the wedding. Katy and Cisco were thrilled with the extra effort.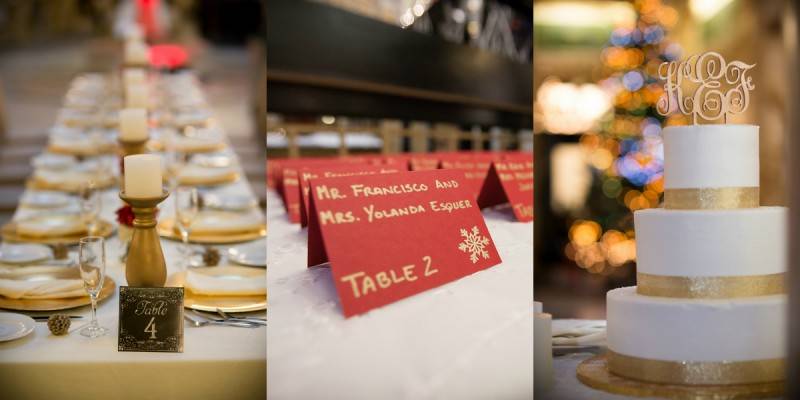 Highlights From the Ceremony and the Reception
The ceremony had a funny moment where their first kiss probably wasn't really what they imagined. It was a super short peck and then they just turned to all of the guests and started laughing their heads off because they really had no idea why they did that.
At the reception, I love the moment at the end when someone handed Katy one of their dogs and she gave him a giant hug while everyone around her was dancing.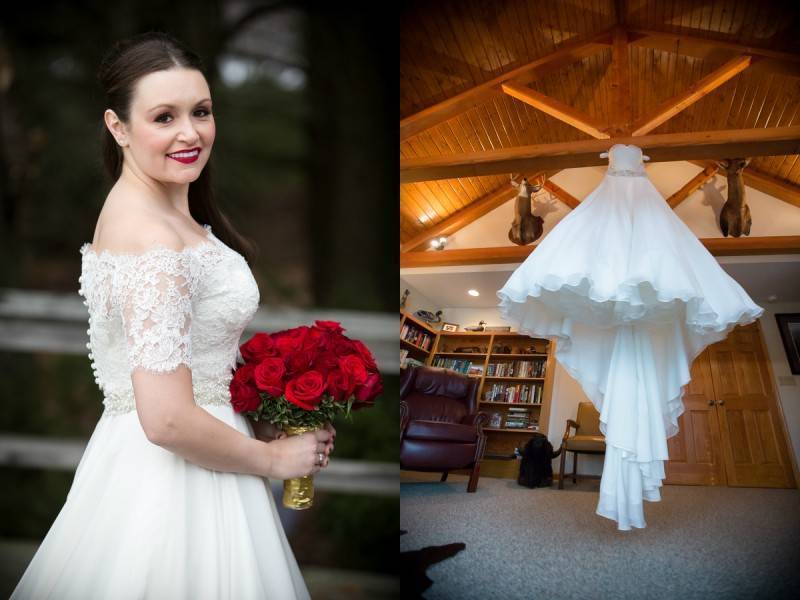 Favorite Part of the Day
It was the first dance. Katy and Cisco were introduced and just locked into each other during the dance. It was an amazing scene, with all of their loved ones surrounding them in the most elegant setting. Meanwhile, they were totally lost in each other.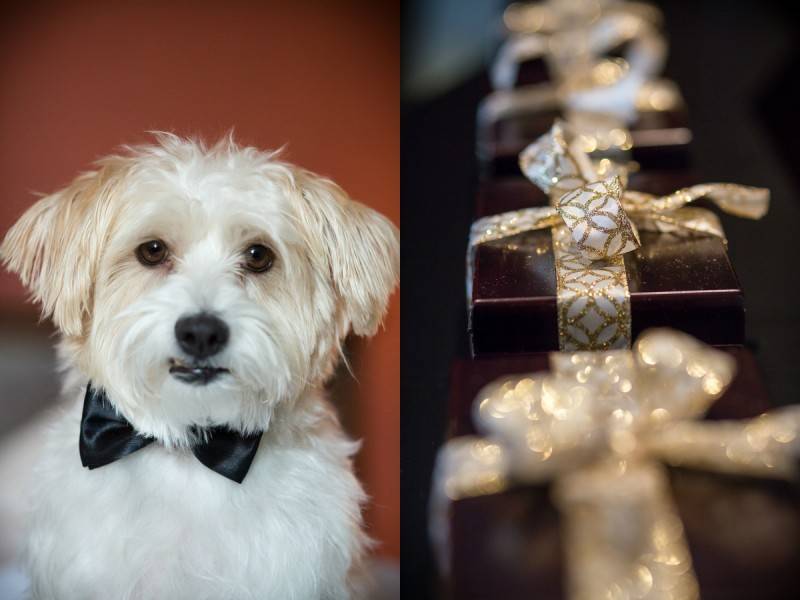 A Memorable Moment
At least for Katy, I think it was being able to share the day with her dad. They are extremely close and on several occasions went out of her way to tell me what a remarkable man he is and how much she loves him. I think for both Katy and Cisco their moment came when all of the formality slipped away and they could join family and friends on the dance floor to share their love.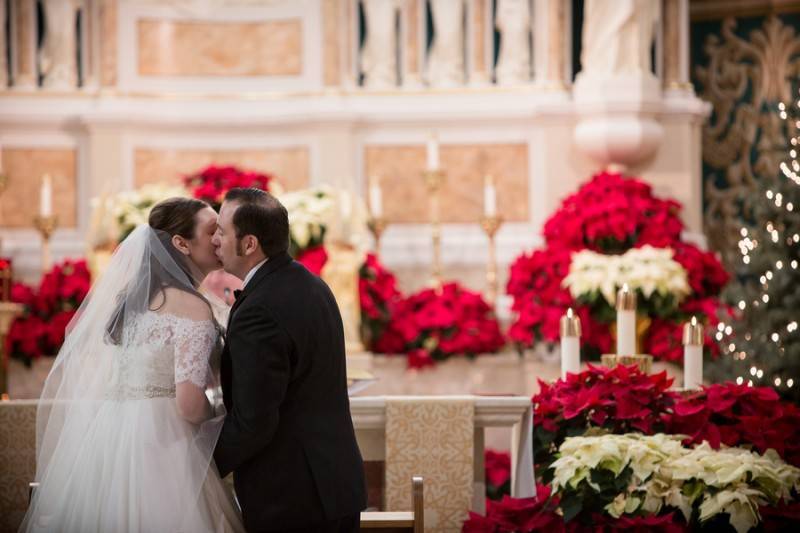 VENDORS
Photographer:   Two Sticks Studios
Event Venue: Radisson Lackawanna Station Hotel