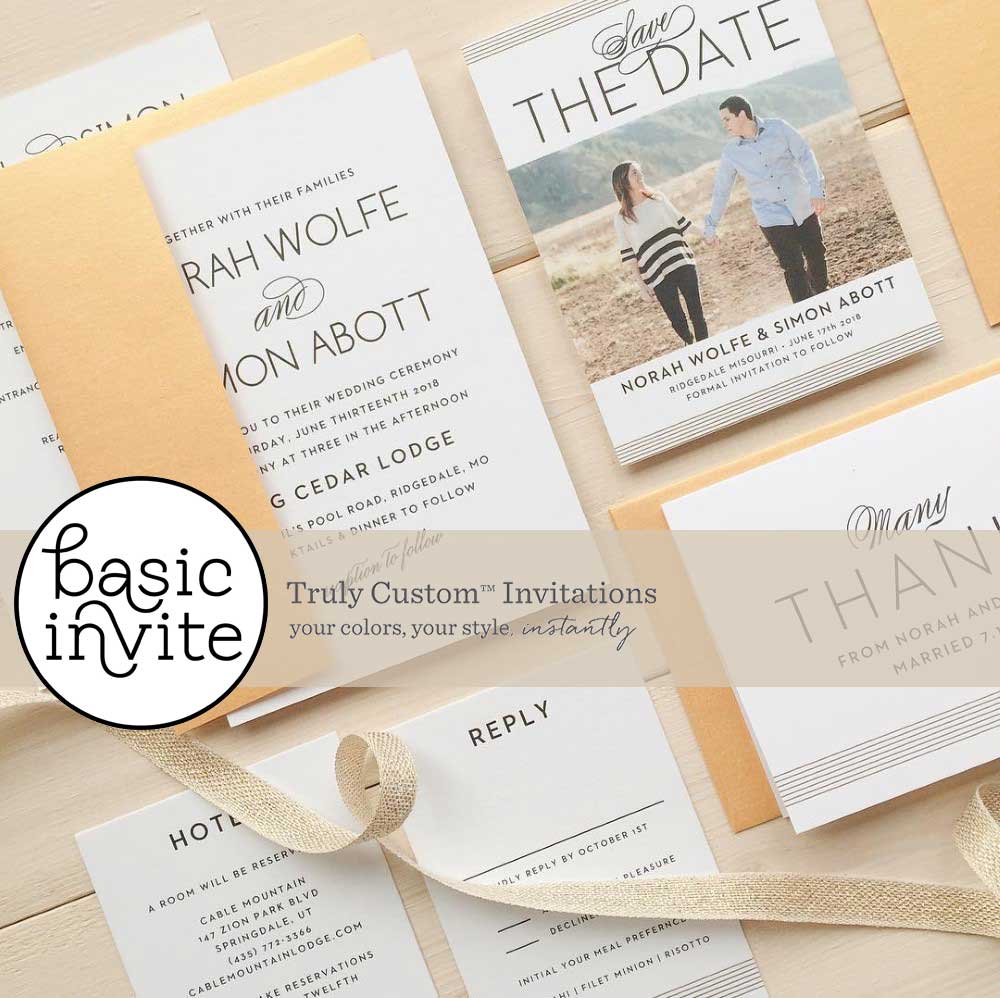 Looking for a wedding day that's all about style and class? Start with your wedding invites. Unless you decide to go with a digital version by sending out emails to your guests then you'll enjoy what I have for you! Today we're featuring several elegant wedding invites from BasicInvite.com Whether you've chosen an exquisite vintage theme or a formal 'black-tie' event, your wedding day will always be memorable and your wedding invites give guests a bird's eye view into how the day will shape up.
Elegance Through Simplicity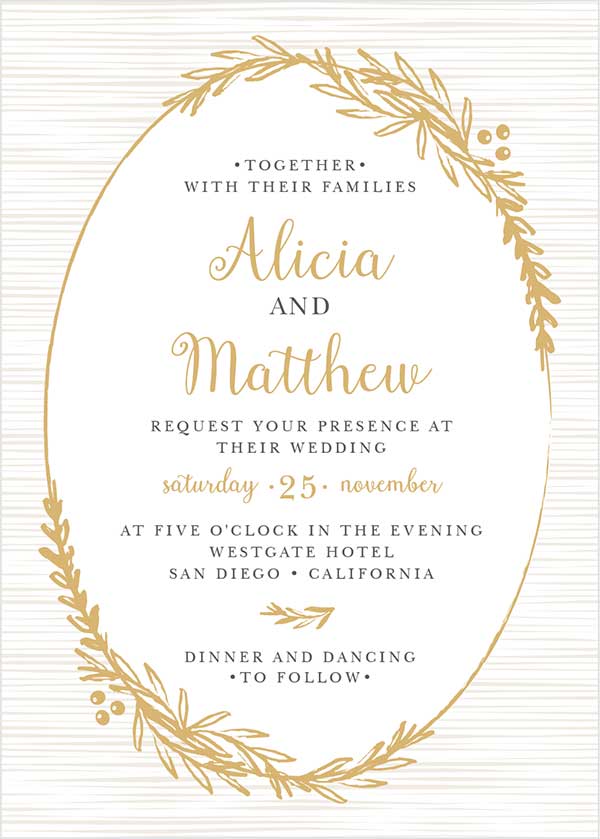 Your wedding invite is the first peek your guests will get into your wedding style –– so make it count. Many brides make the mistake of thinking that wedding invites should be eye-catching masterpieces infused with imaginative creativity. The truth is that it doesn't have to always be dramatically out there. In fact, some of the most elegant wedding invites are defined by their sheer simplicity in design, words and images. A gorgeous corner wreath invitation filled with details of your wedding is simple in its elegance, but high on visual appeal. A string lights wedding invitation is minimalistic, but high on classy style.
Classic Colors For Sophisticated Finesse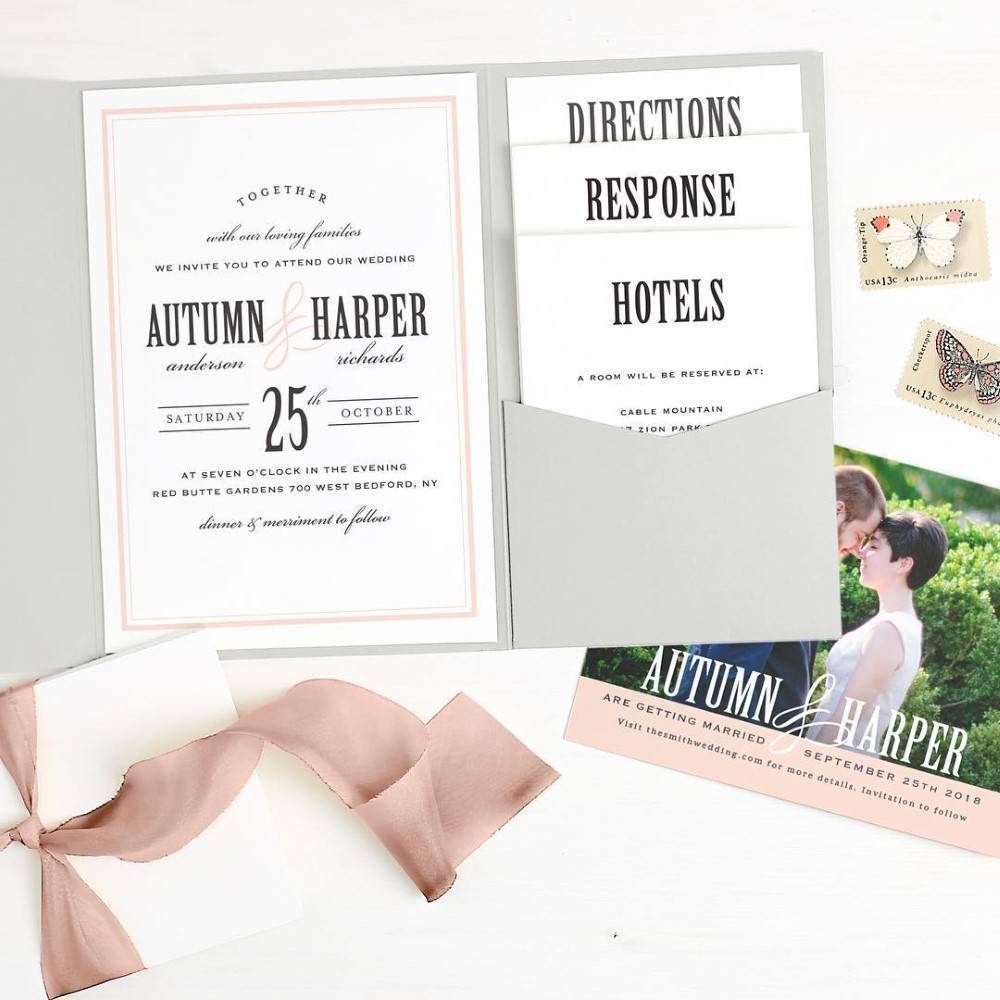 Elegance rides high on hints of subtlety, so your wedding invitations should reflect restrain even in color. Ivory, cream, black, grey, white and off-white are classic color choices you can never go wrong with. They also work well with your popular wedding theme colors. Metallic fonts and finishes add a degree of sophistication to your wedding invites, but don't forget to consider readability. After all, there's no point in creating the most elegant invites if your guests can't read them, is there? An antique elegance wedding invite is a beautiful addition to your vintage-themed wedding.
Never Clutter Your Wedding Invite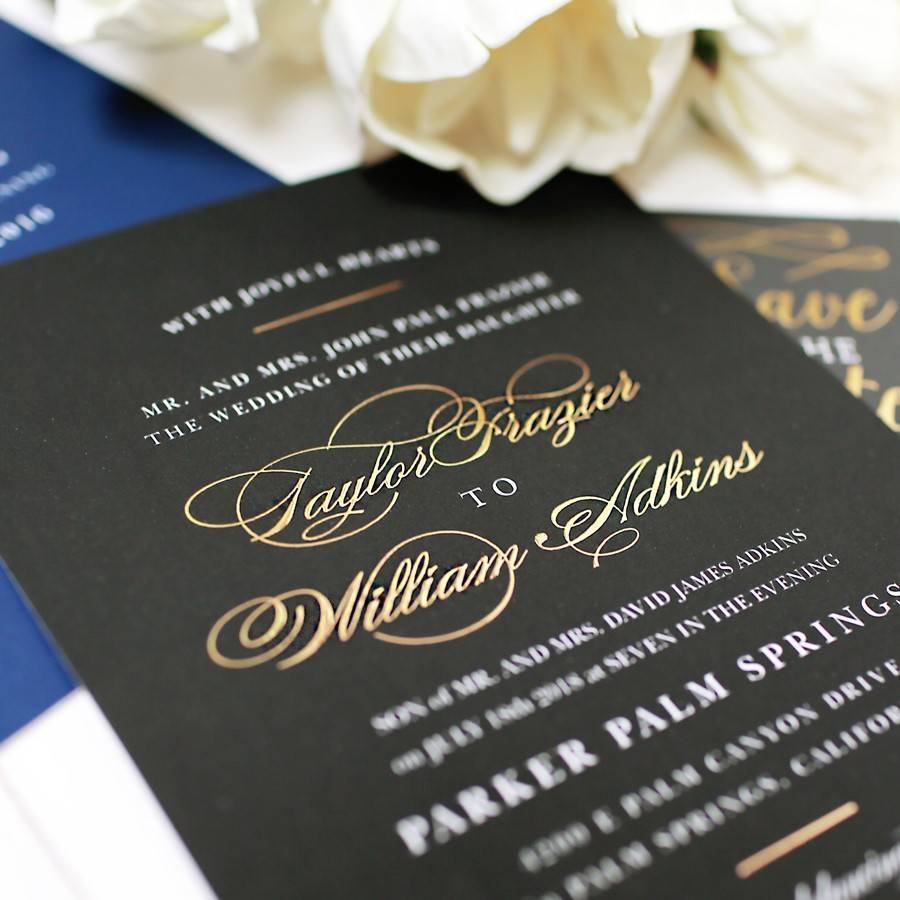 One of the biggest mistakes bridal couples make when planning wedding invites is cluttering it with unnecessary information. You don't need to include long wedding quotes and lengthy stories for your guests because this will just make the card look busy. Stick to the important points like ceremony location and time, couple names, dress code, RSVP information, reception venue and time. Attempting to squeeze more information into your wedding invite card will make it harder to read and far less elegant than you desire. Direction maps to your wedding can be prepared on separate cards.
Follow these inspired tips in your quest to make your wedding invitations brim with elegance. Basicinvite.com has a large repertoire of elegant wedding invitations at your disposal to help you choose something that resonates with your desires.
** Sponsored by BasicInvite.com **