If you're considering a fairytale wedding, then you're going to really enjoy this post. It celebrates all things "fairytale wedding," and you're sure to get some serious inspiration. Here are some wonderful elements and ideas that other brides have used for their fairytale weddings.
Invitations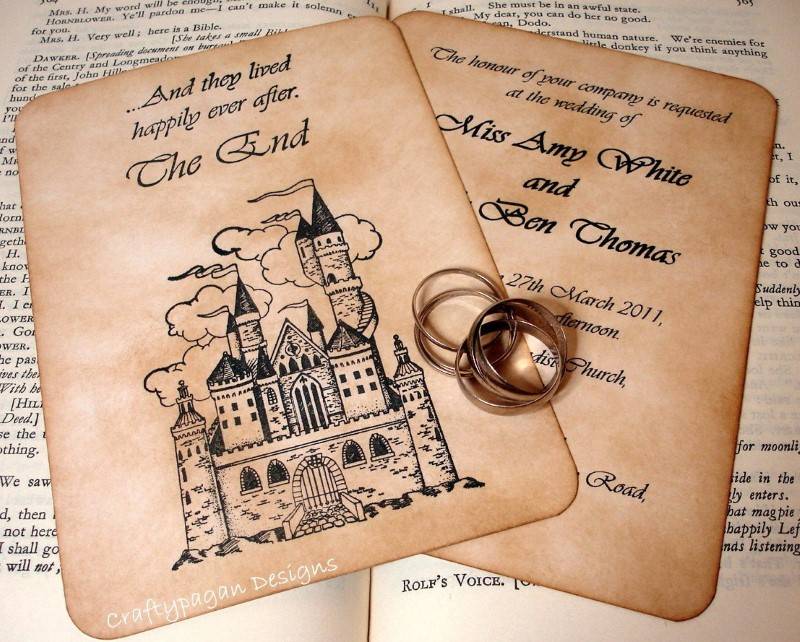 These beautiful fairytale wedding invitations look aged, and are complete with a picture of a medieval castle. Of course, no fairytale is complete without the "happily ever after," which is also included here.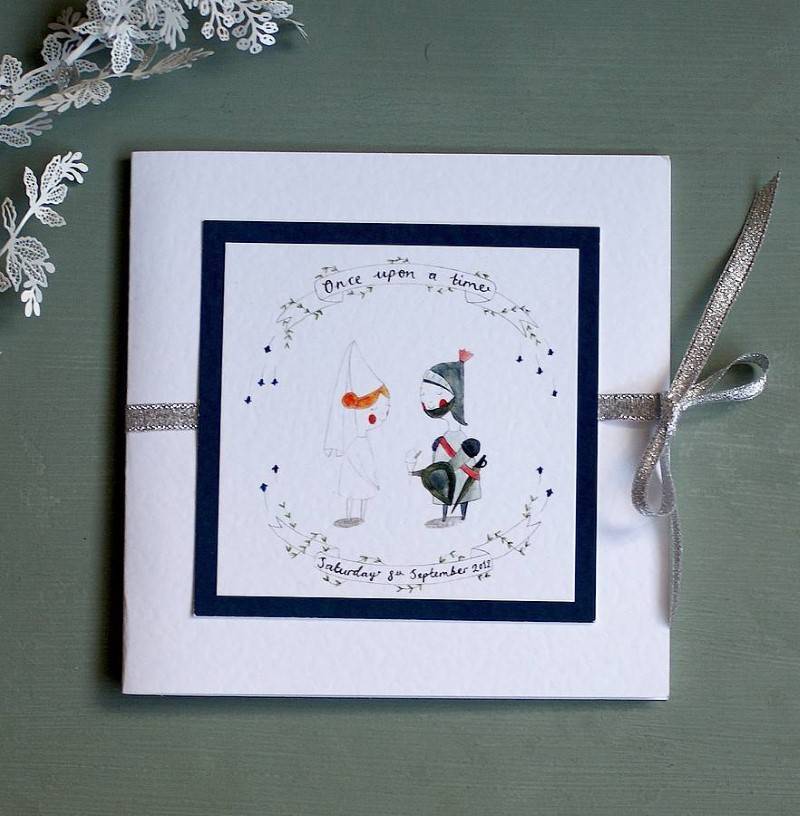 We absolutely love this illustrated invitation. It's whimsical and adorable and perfect for a fairytale wedding.
Wedding Cakes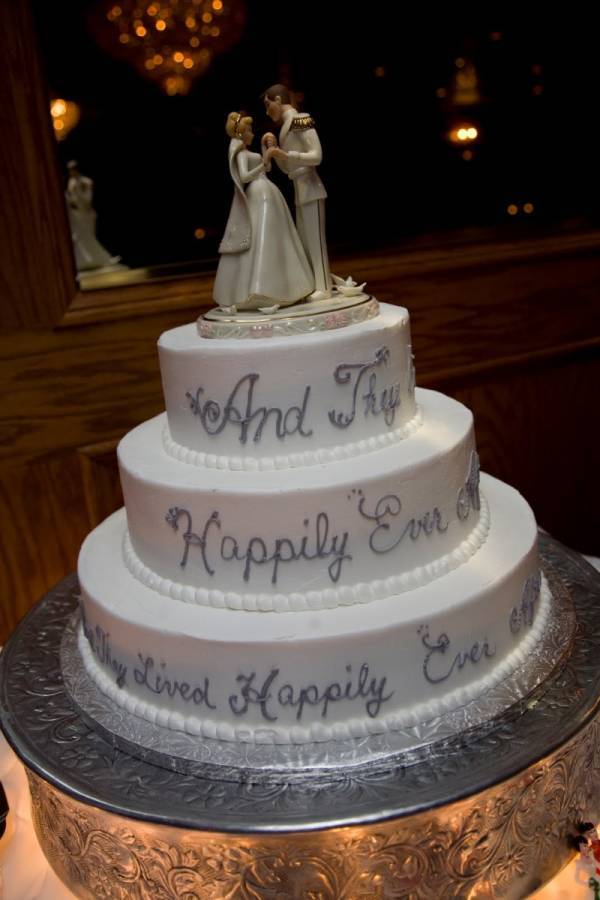 This adorable cake is just perfect for a fairytale wedding; it's simple and elegant, but still has that fairytale vibe. The writing and picture on the cake are done in a shimmery silver, which is just beautiful.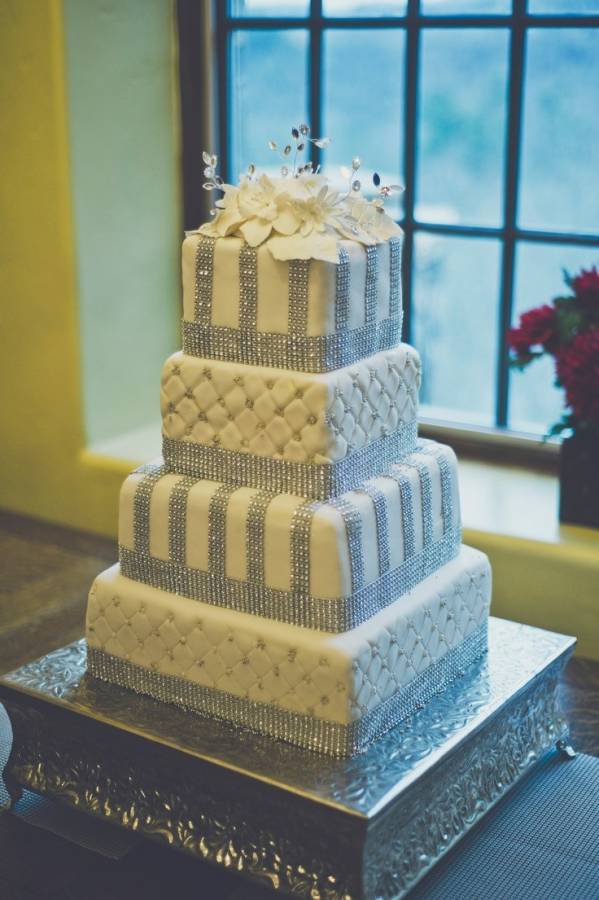 This cake takes a little bit different route, as it's not in the shape of a castle, etc. but it still has "fairytale" written all over it. Covered in beautiful sparkling embellishments, this cake is certainly fit for a prince and princess.
Wedding Dress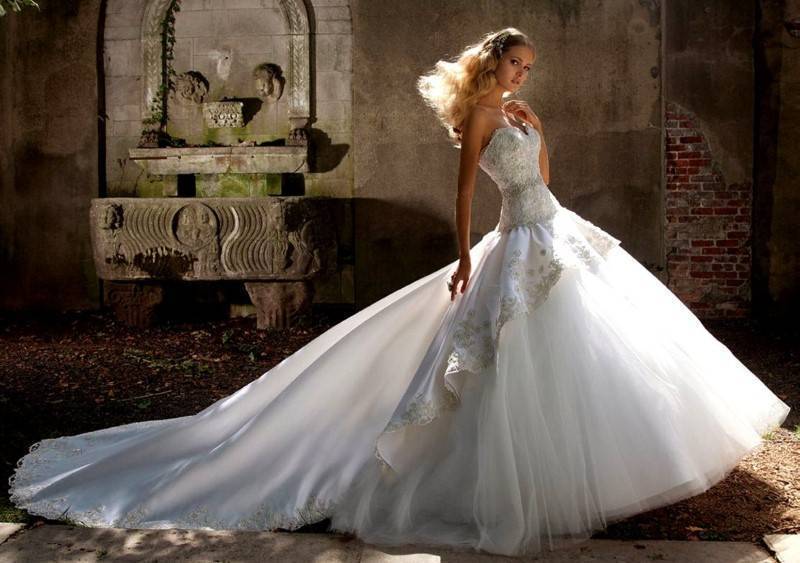 As everyone knows, the dress is the most important part of a wedding. This is even truer when it comes to a fairytale wedding. Think dramatic with lots of gorgeous fabric, like this stunning dress.
The best fairytale wedding dress will have an ethereal quality, like this one from Allure Bridal. It's embellished on the bodice and the textured skirt flares out beautifully.
Dinner and Décor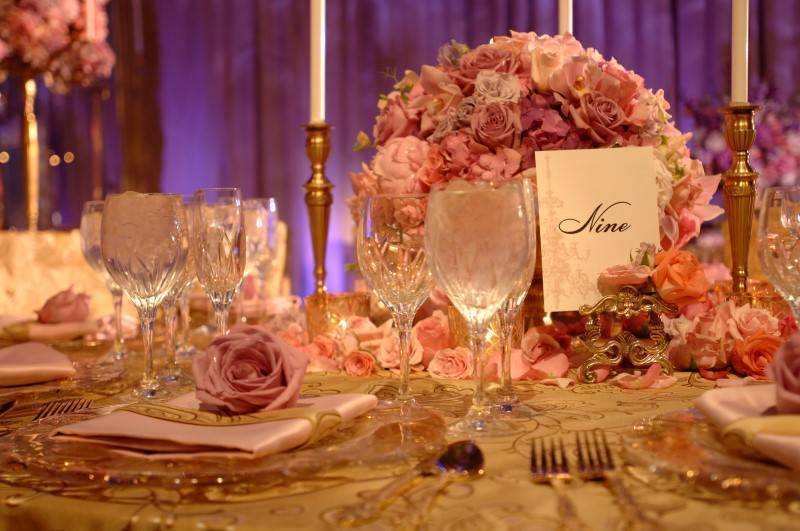 For a fairytale wedding, the dinner can be a formal affair with all the trappings, like the one featured at this absolutely stunning wedding.
Or it can be a slightly more casual, garden-style meal that has a tea-party fairytale feel.
Let these fairytale wedding ideas inspire you and get your creative juices flowing as you plan your own whimsical, charming fairytale celebration.