An elegant wedding does not always mean glitz and glamour. We believe it also means matching colors perfectly and picking the right mix of elements. Such is seen in Justine and Fernando's Industrial Vintage Wedding at The Hackney Warehouse. Take a look at the bridesmaids' dresses, the greenery, and the pampas grass decor – they all went amazing with the brick architecture. And honestly, I just can't find enough words to describe this entire set. Ahh, is "utterly beautiful" even accepted? Go ahead check out these photos captured by Jamie Marie Photography. Also, check out the couple's planning as the bride shares some details below.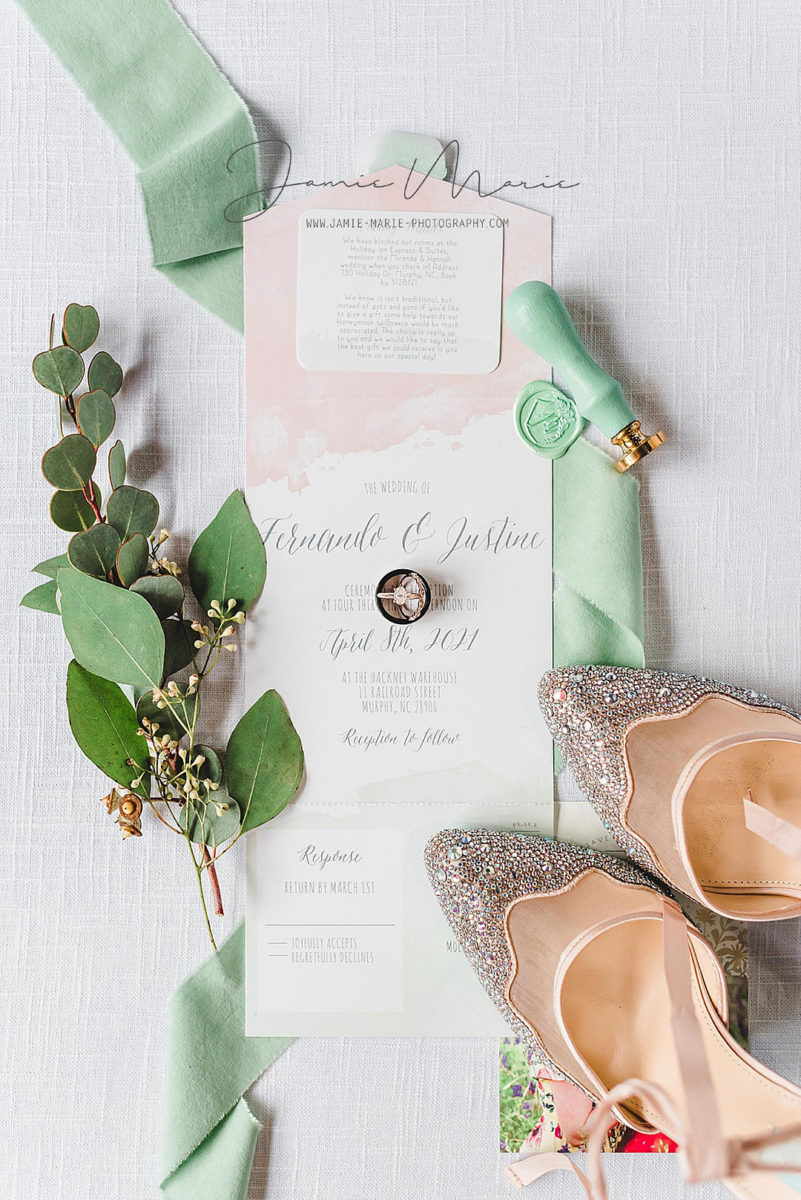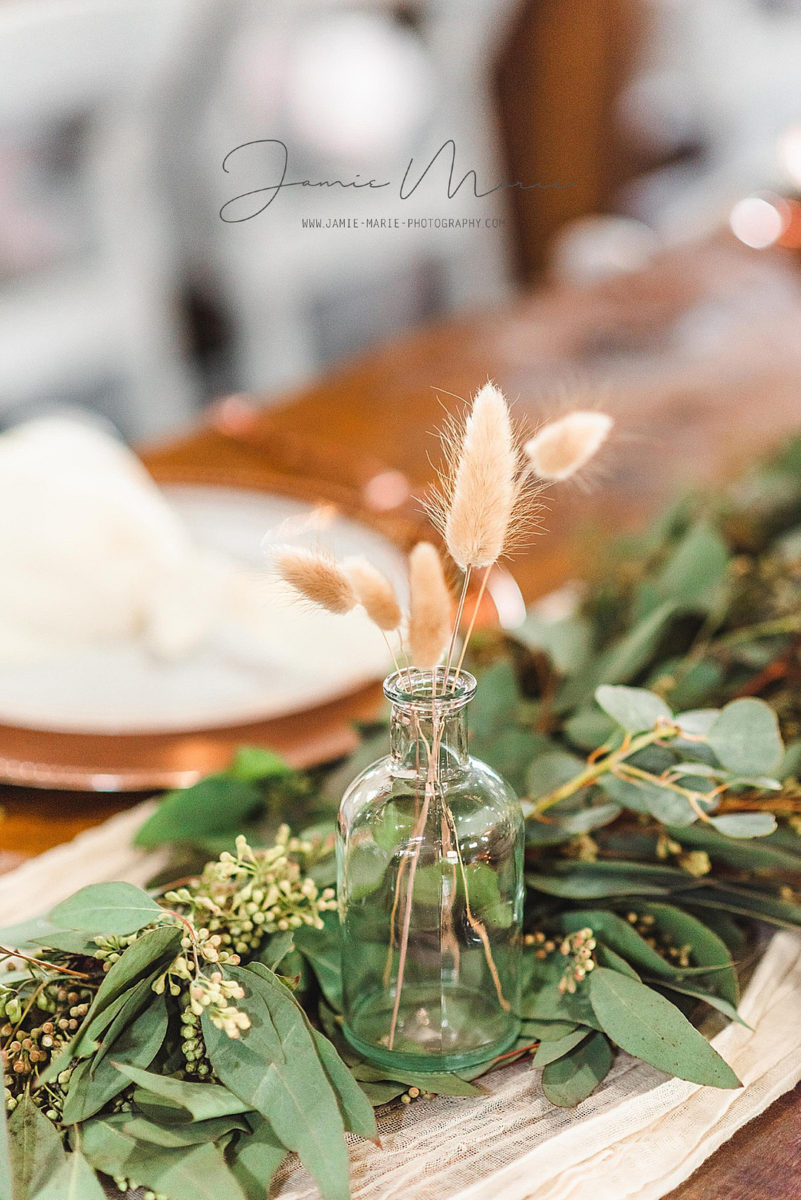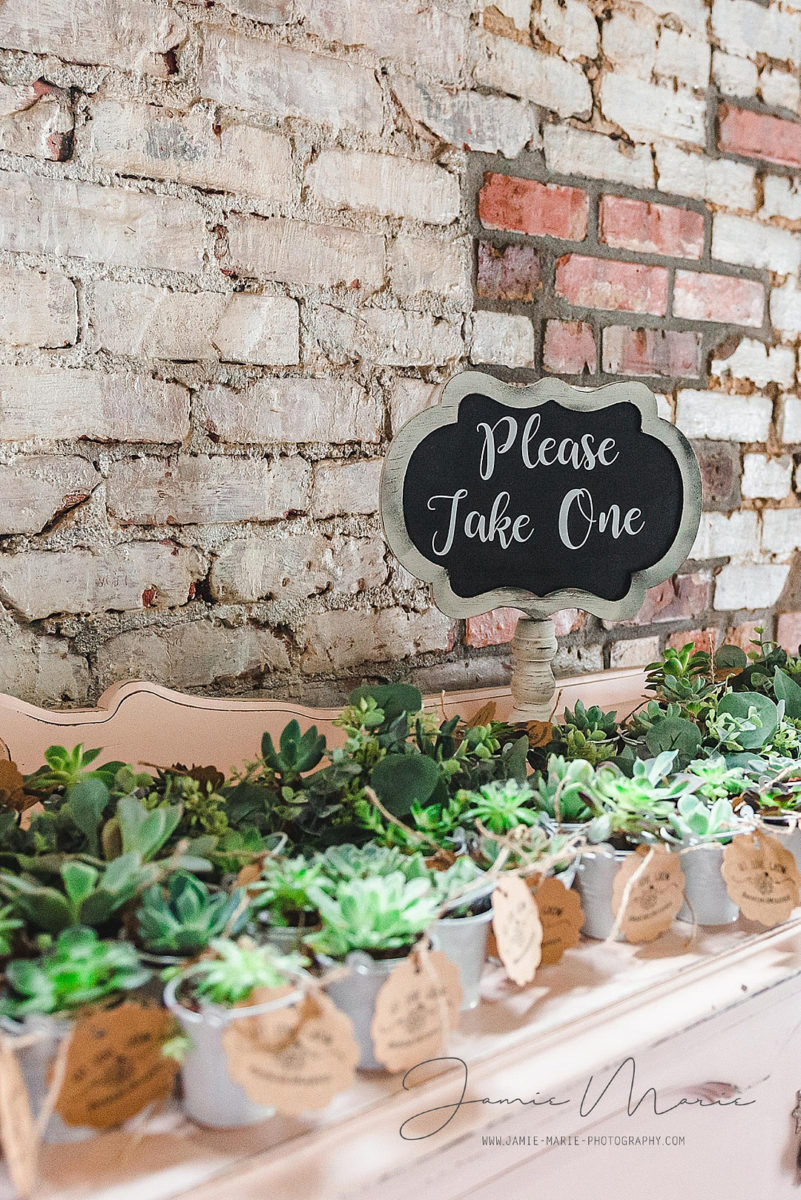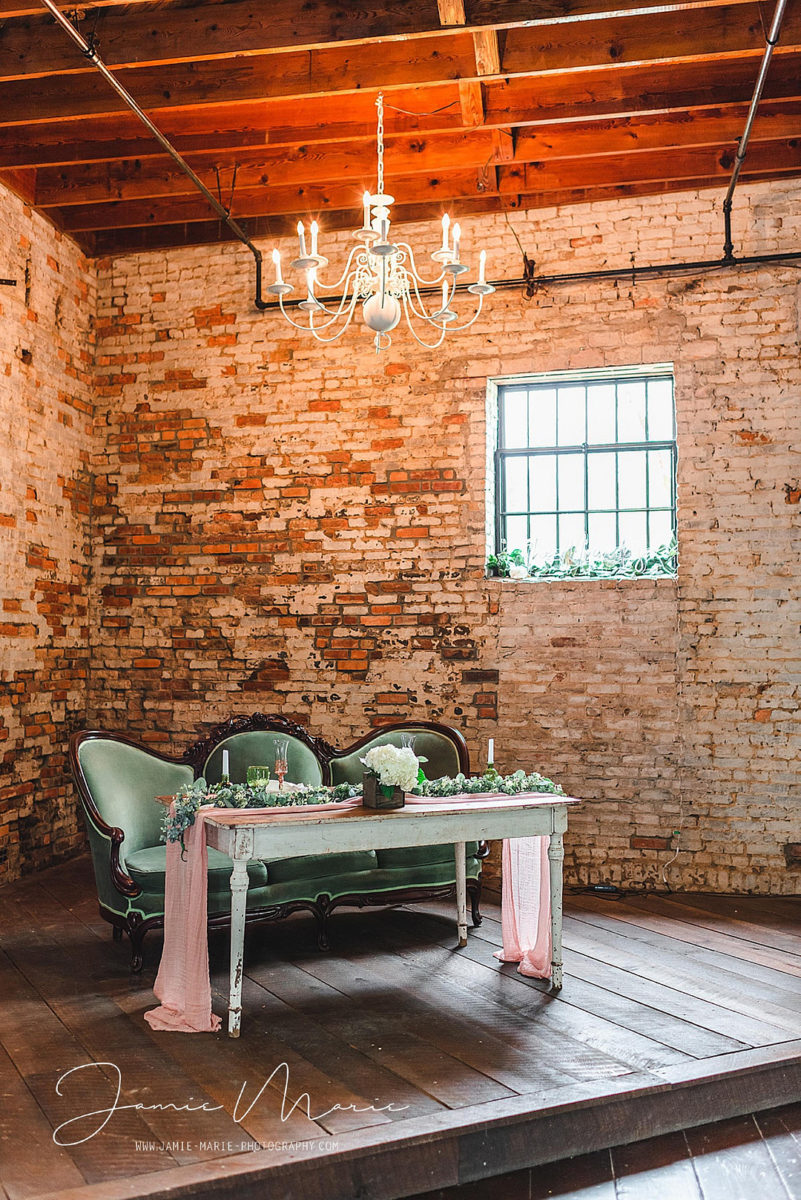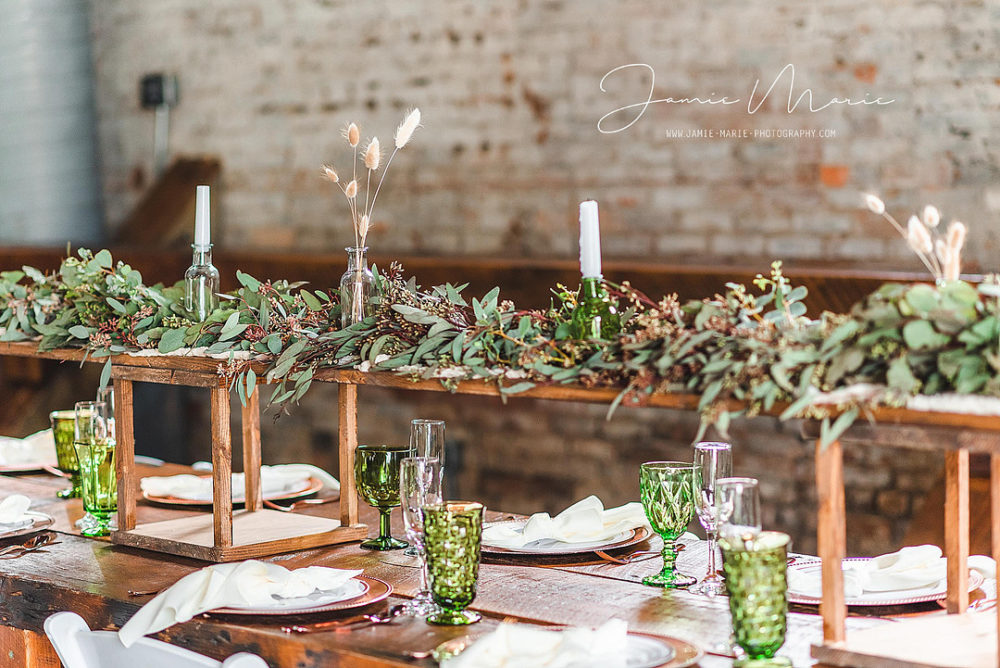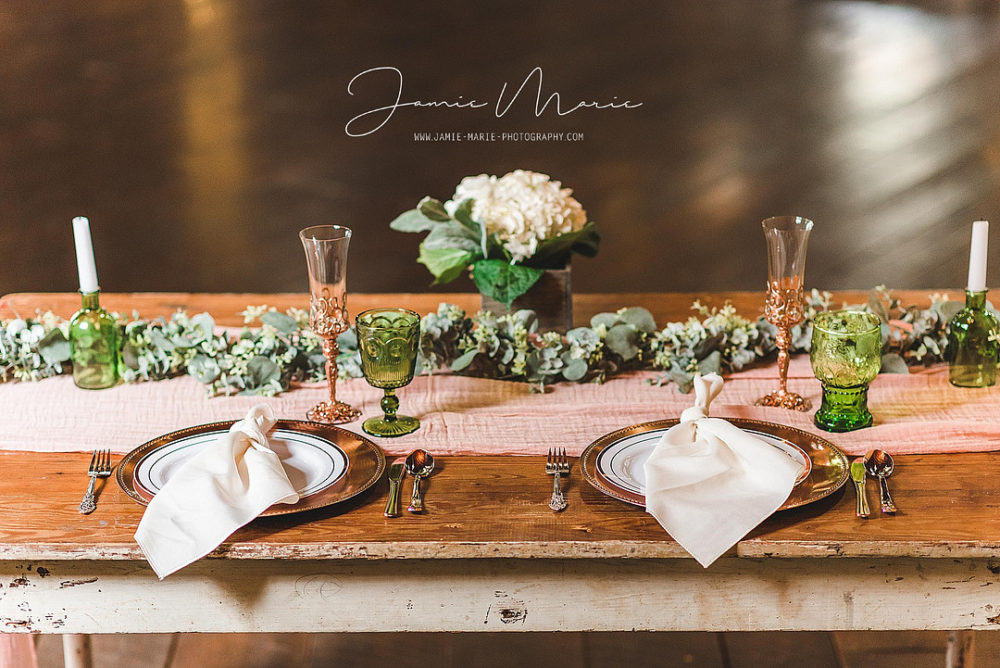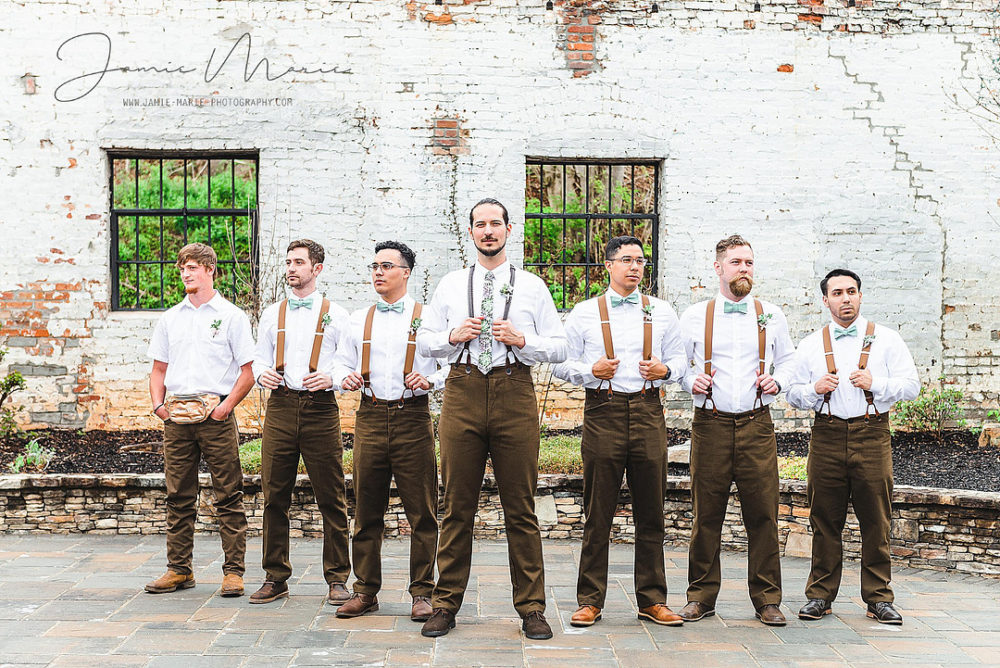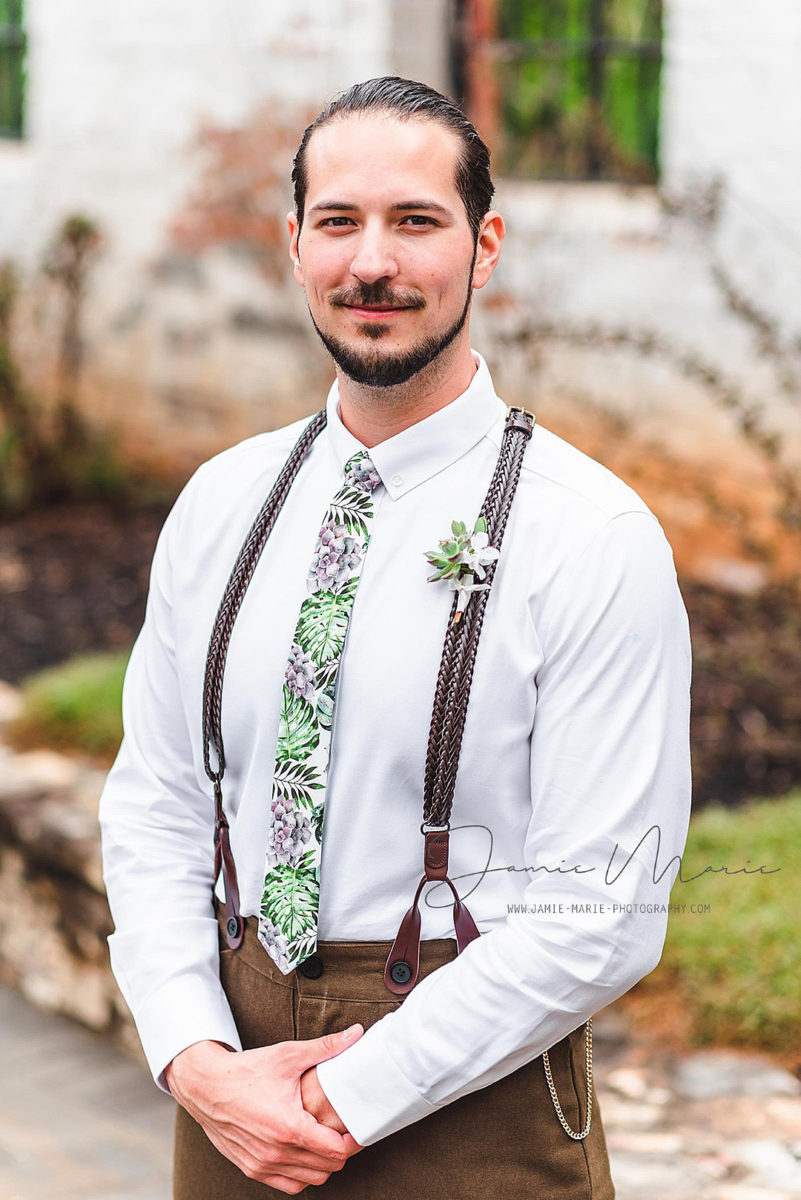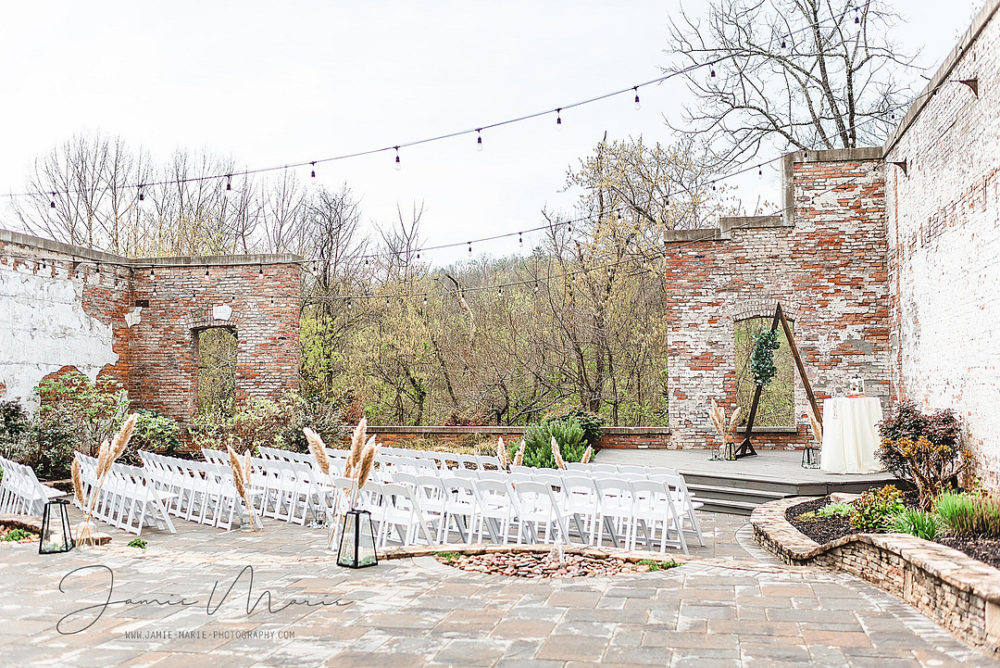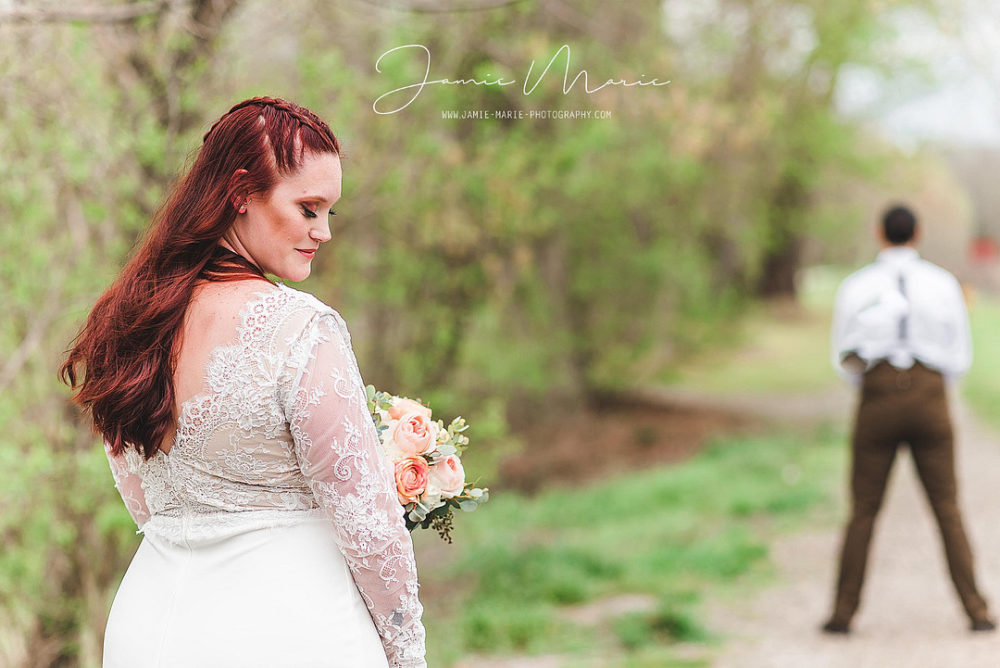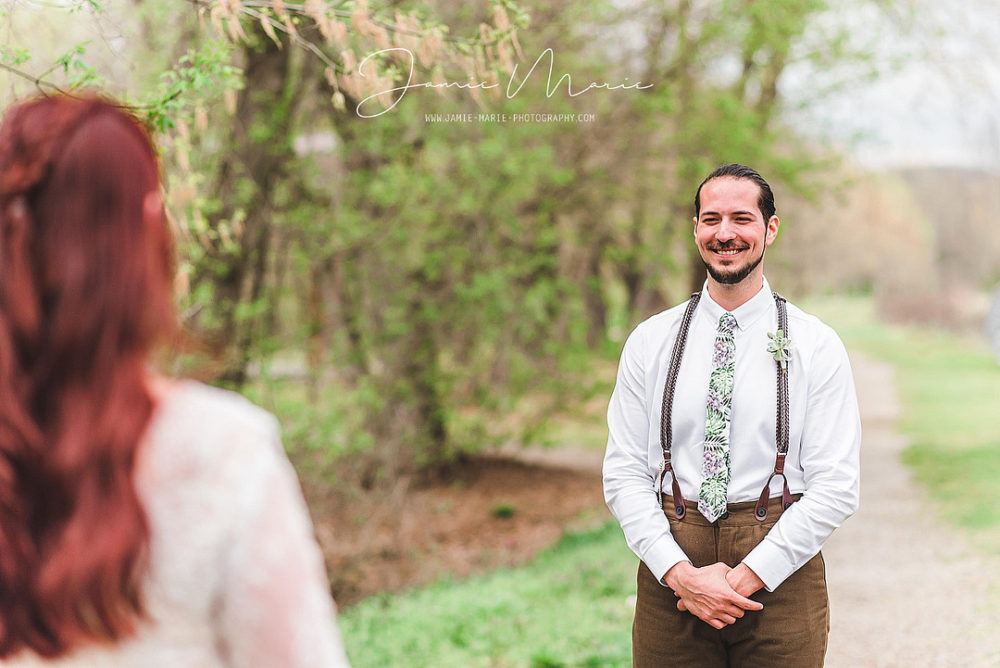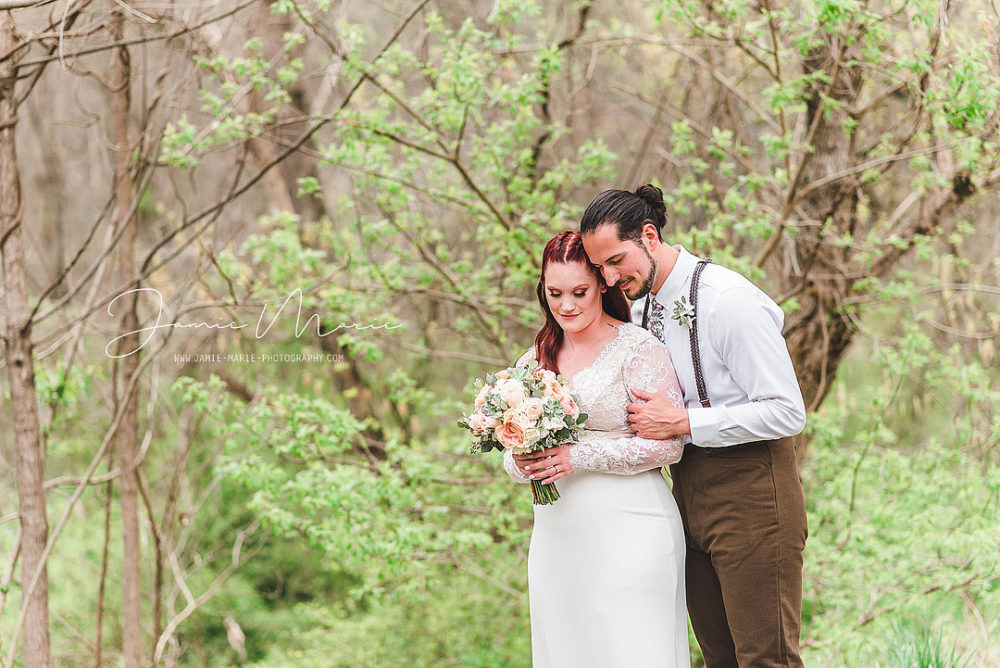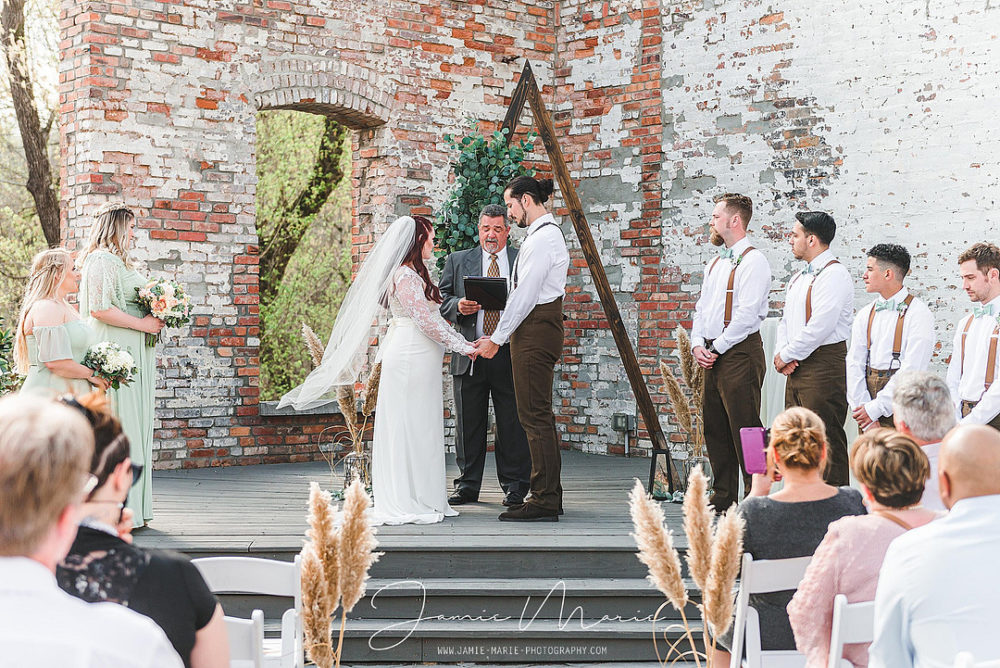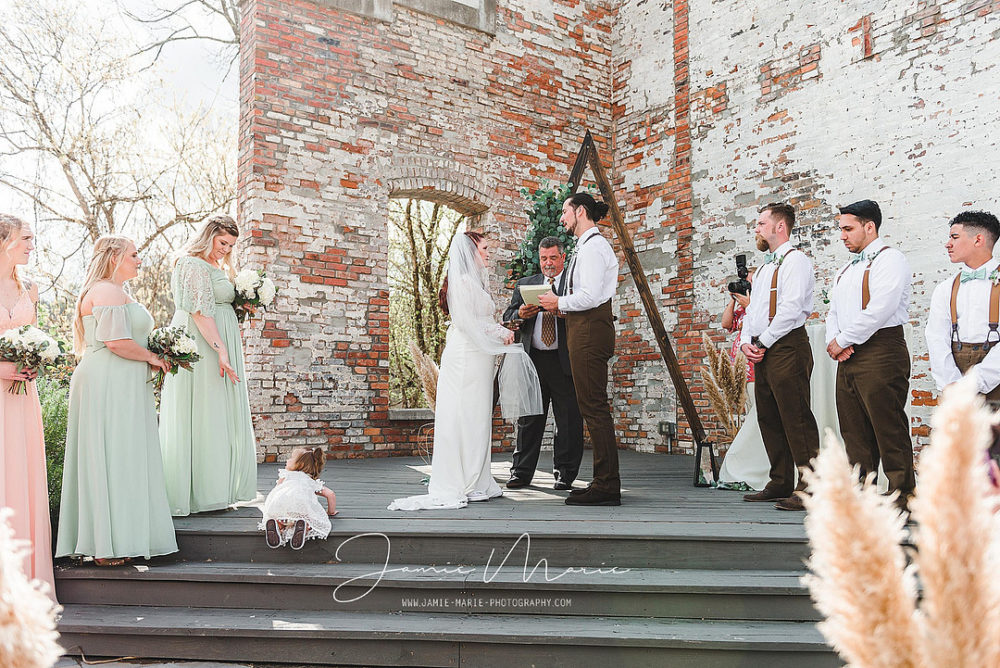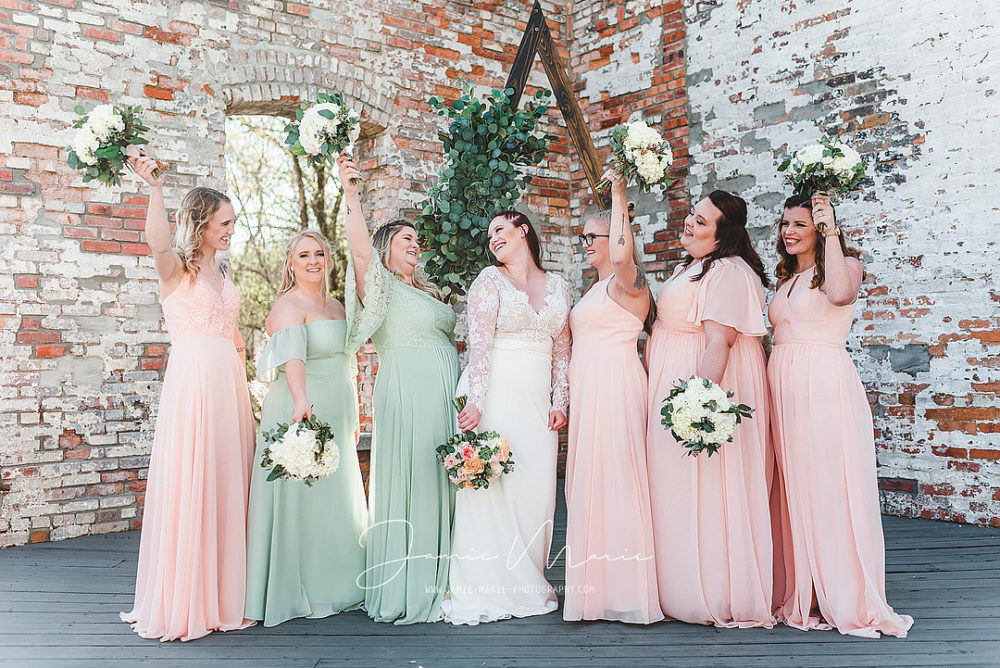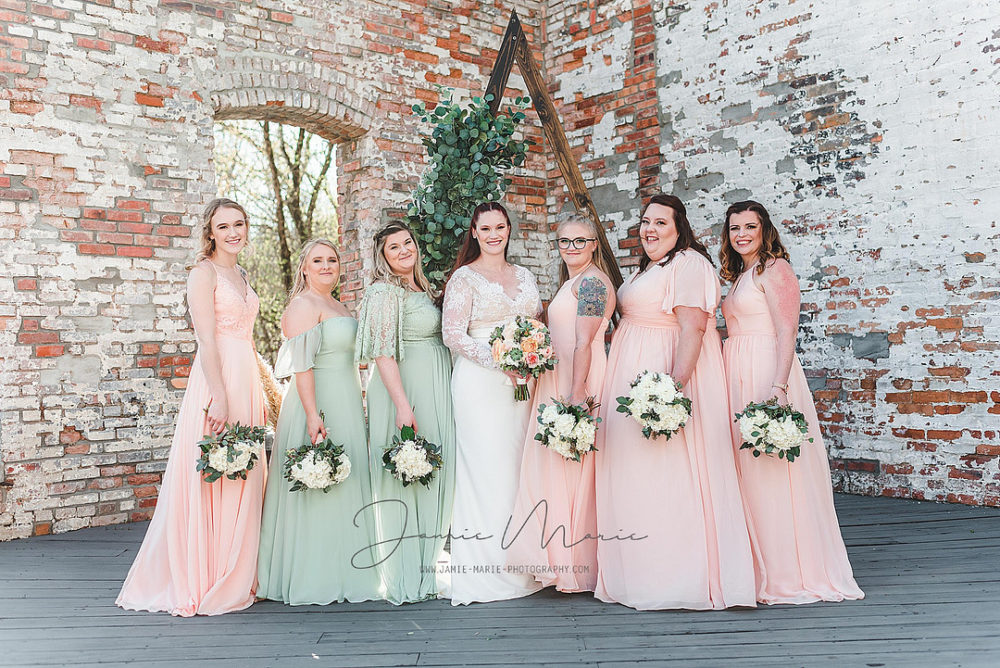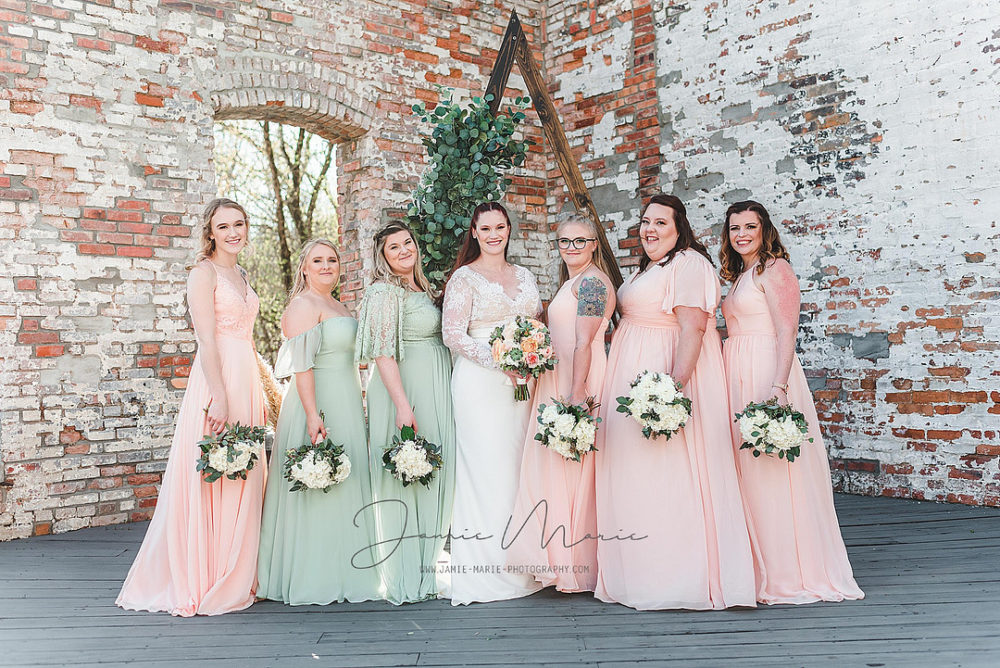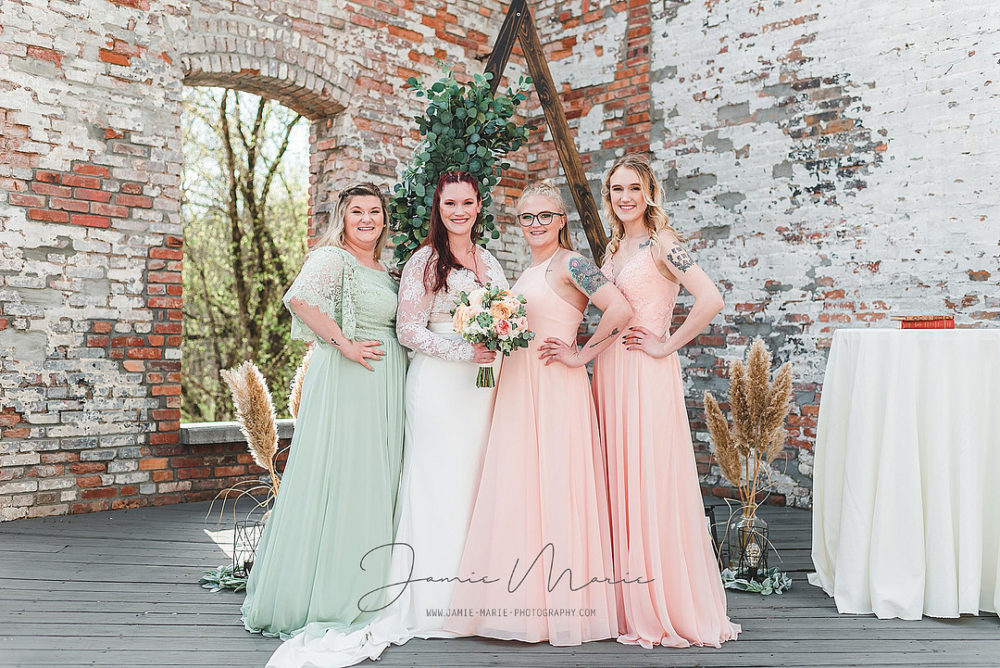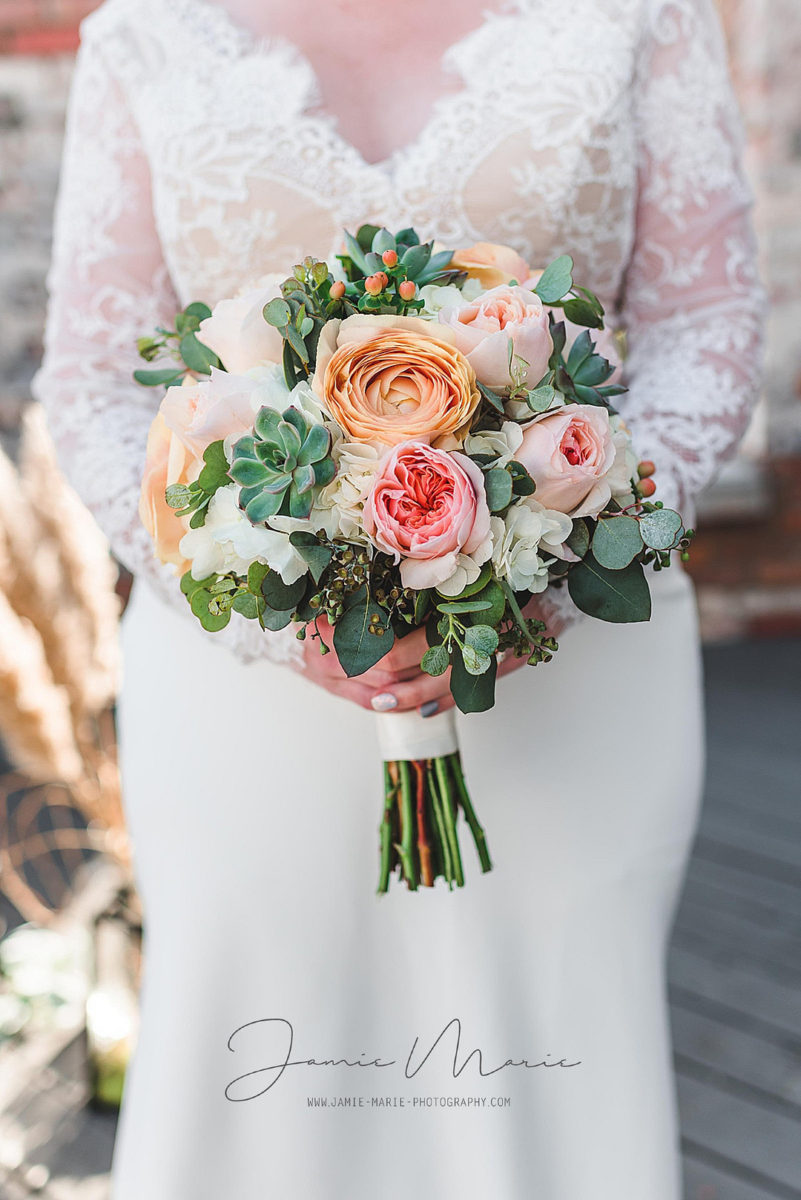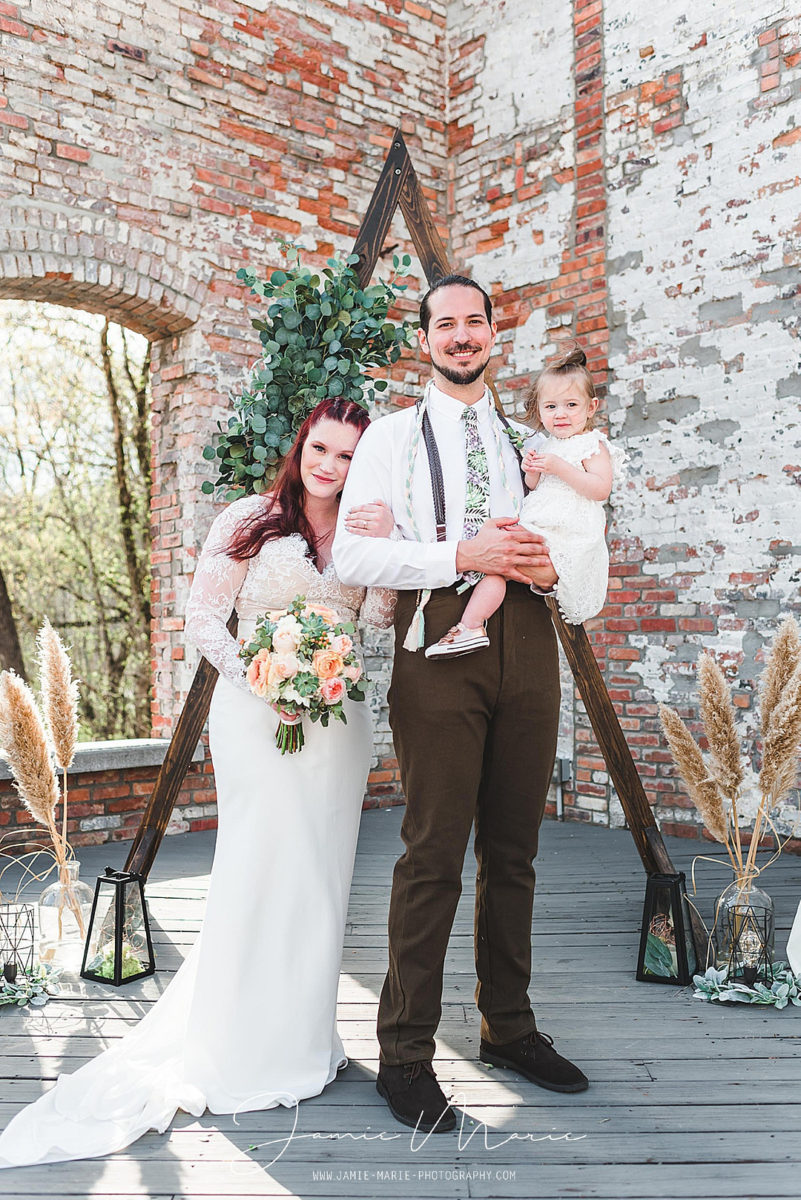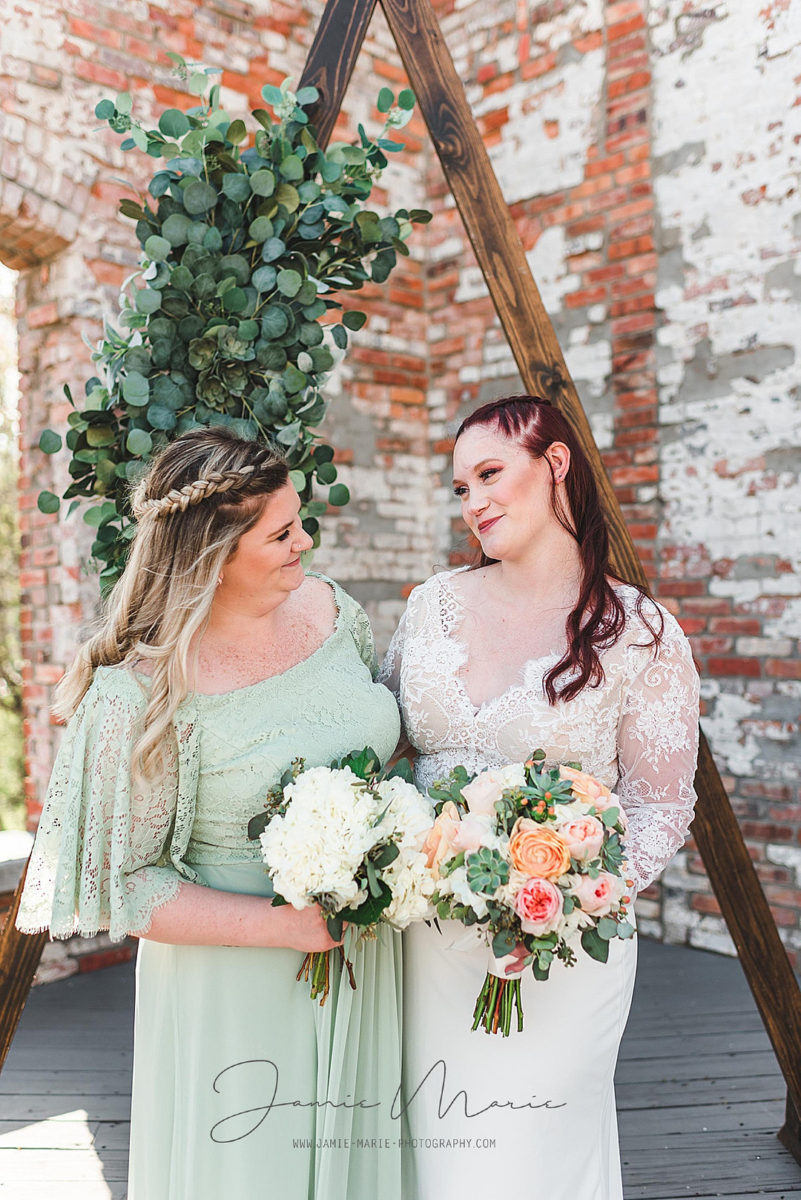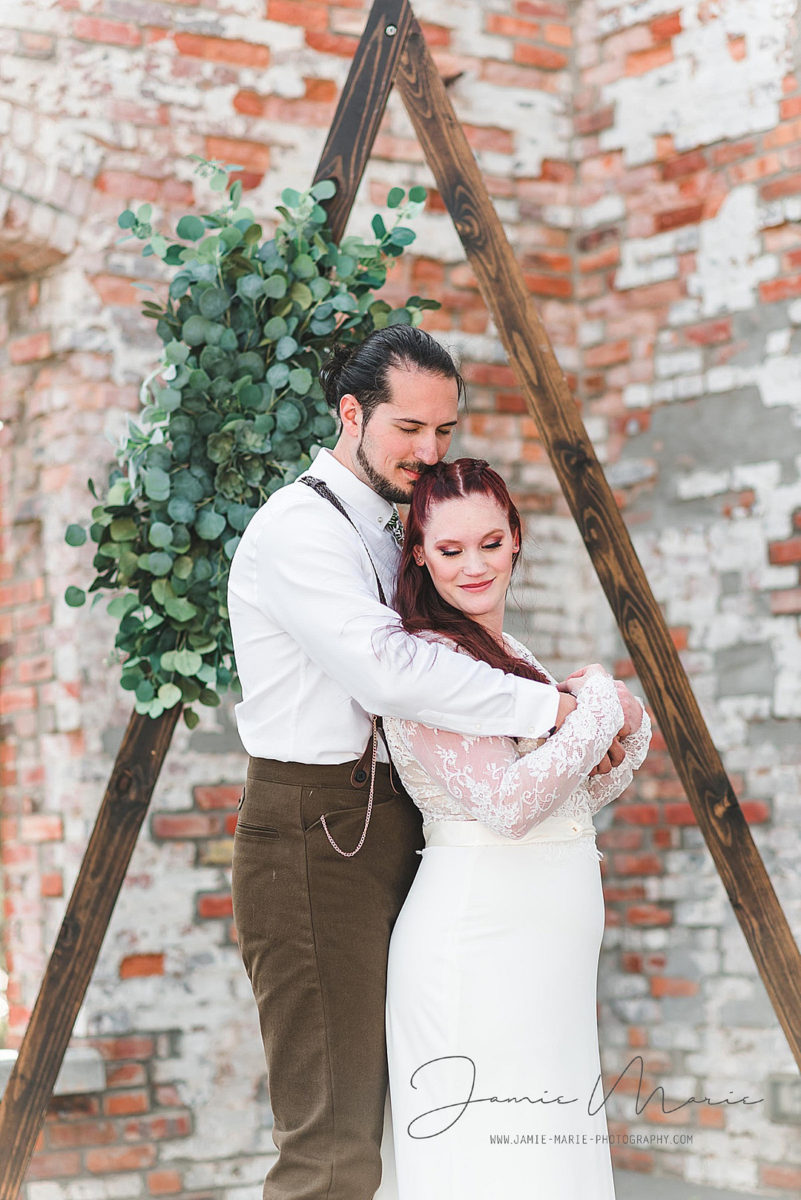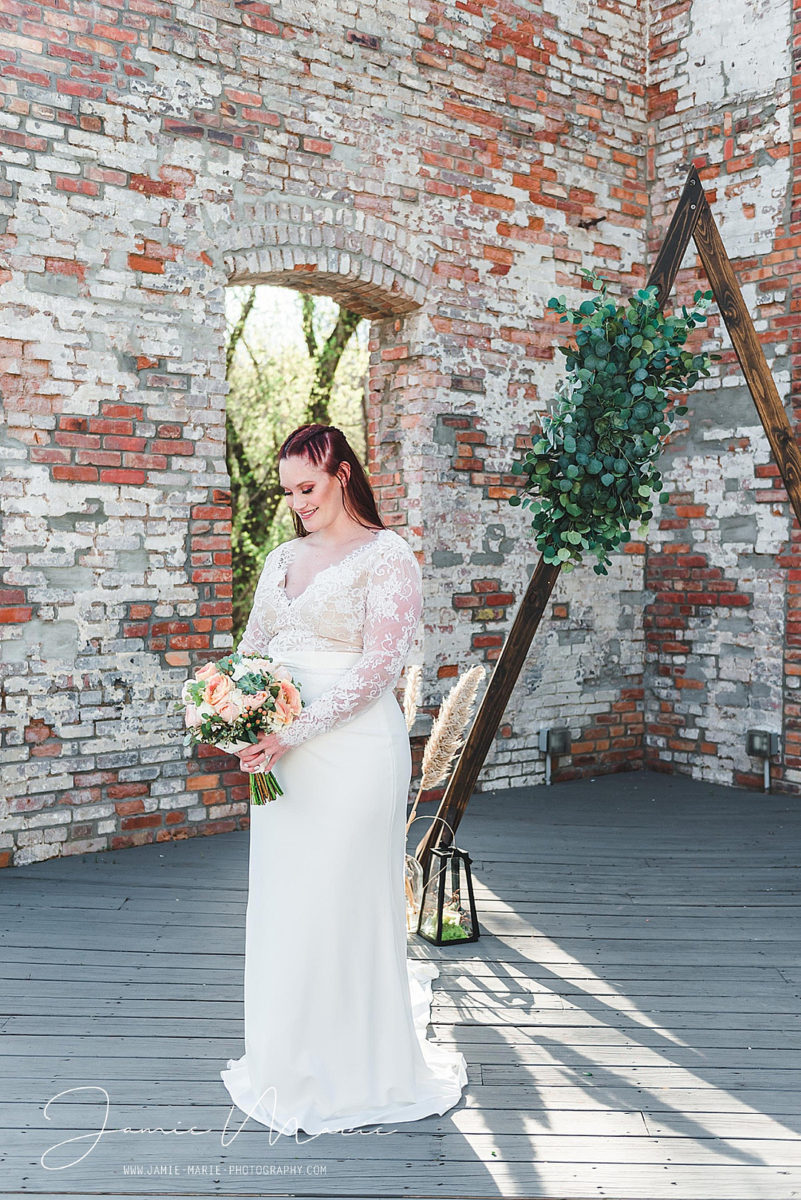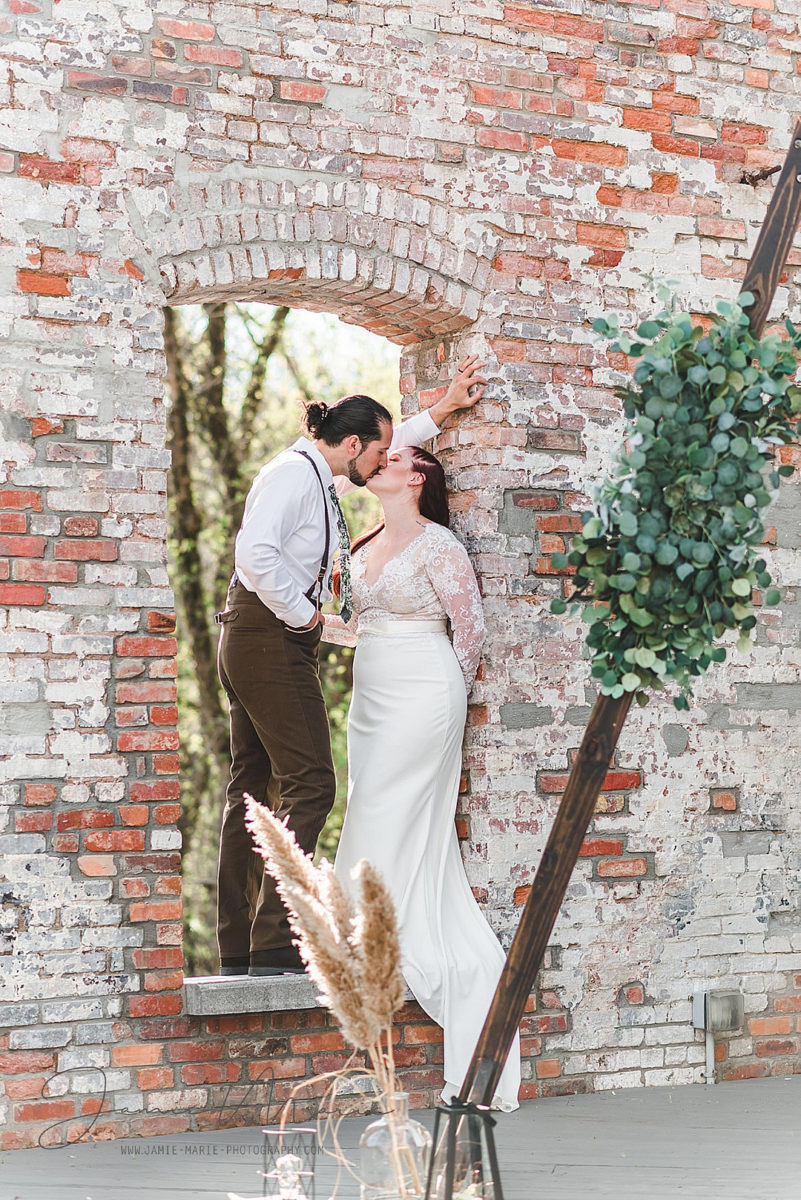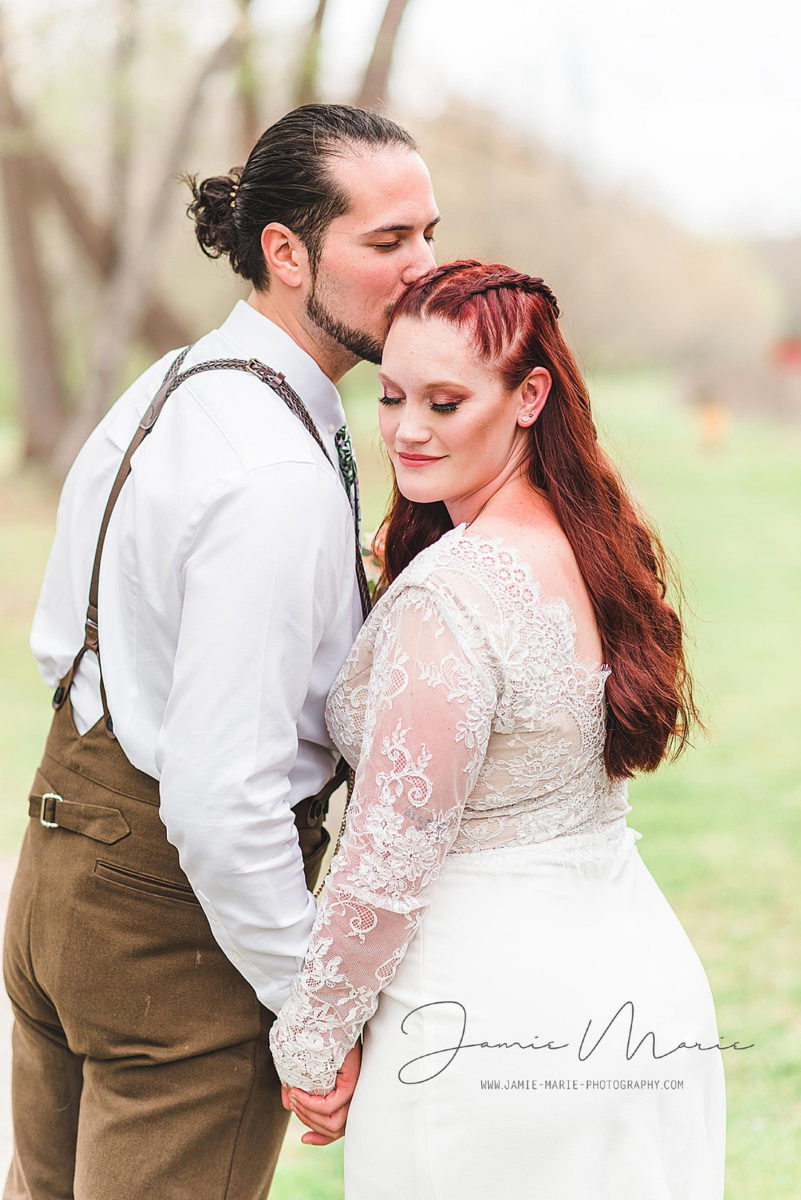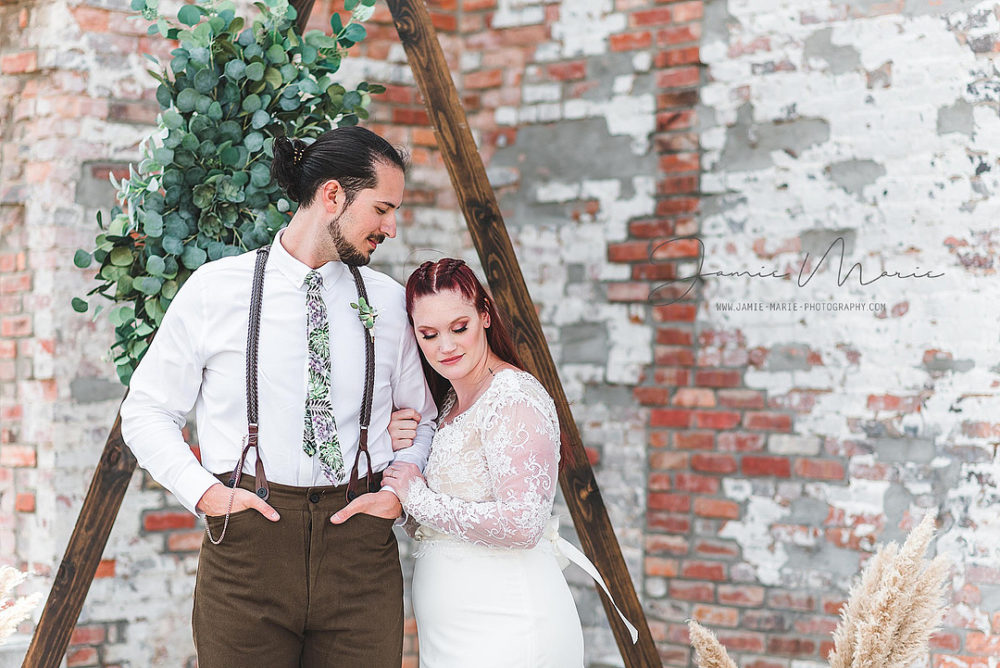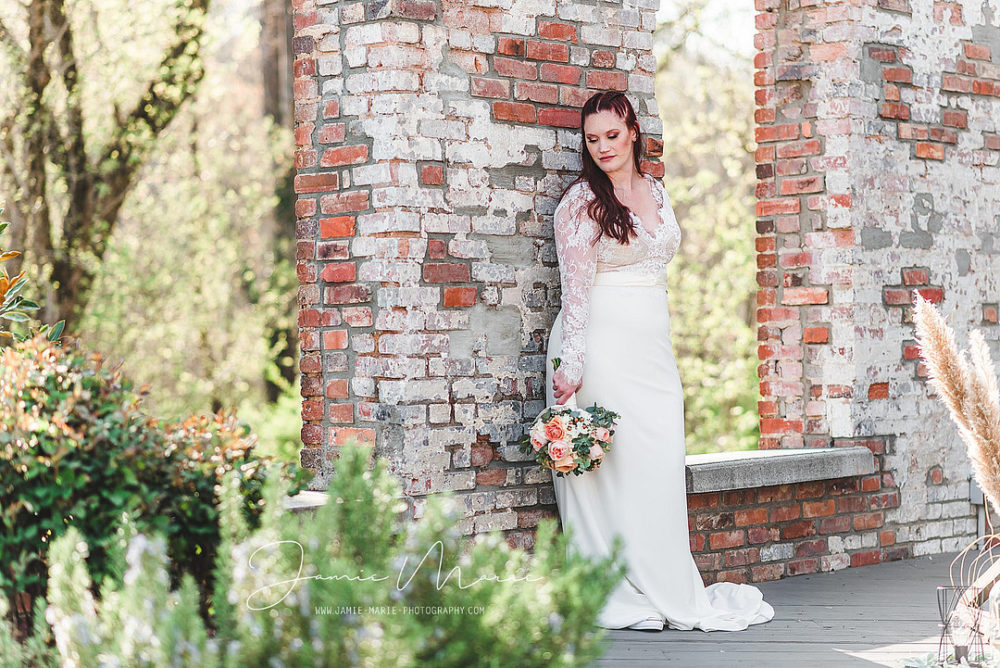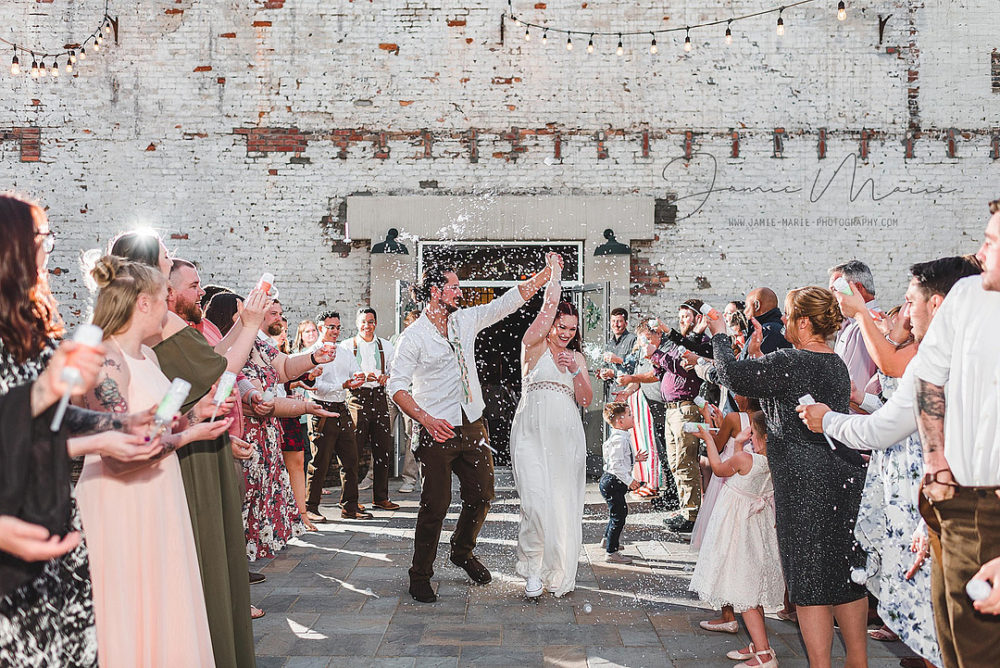 From The Bride
Tell us about your wedding! What was the inspiration behind your day? Did you have a specific theme, style or color palette? Did you incorporate any cultural or religious traditions in any part of your day?
Me and my husband wanted an Industrial theme mixed with vintage, hence the beautiful brick architecture that we fell in love with at The Hackney Warehouse.
Let's talk wedding decor. How did you decorate your space for the ceremony and the reception? Was any part of the decor DIY?
For decorations, we wanted simplicity. So we went with greenery and small vases. I found out that 'bunny tails' we're a perfect match to the small apothecary bottles we bought. A lot of our decorations were DIY such as the lantern terrariums as well as the green lanterns that I painted myself. Me and my husband also built the donut board from scratch ourselves. It was definitely something we found important to add pieces of ourselves into our wedding instead of just buying everything.
Did you personalize the day in any way (food trucks, guest entertainment etc.)? What were some of your favorite parts of your wedding?
We incorporated a lot of Hispanic flair into our wedding from the music to the food because this was something important to my husband and the culture he grew up in. It was nice to see all the touches come together on the day of our wedding.
Do you have any wedding planning or marriage advice that you'd like to share with other couples planning their day?
My advice, take your time. Rome wasn't built in a day, so why should one of the most memorable moments of your life be rushed into a year. Take your time and make sure that you get all the important details you want to be incorporated into your wedding and don't let the venue hinder your ideas. That was the best thing about The Hackney Warehouse, they let us cook our own food and without being able to combine the southern and Hispanic cuisines from our background, our day just wouldn't have been as special. Fernando says be resourceful in incorporating your own ideas by making things yourself because it adds a special touch to your wedding. Above all else, enjoy the day because it goes by so fast and you don't want to remember it by being stressed out.
Associated Vendors
Floral Designer: The Flower Garden | Dress Store: Savvy Bride Boutique | Heirlooms and extras: A Bushel and A Peck Vintage Rentals | Event Venue: The Hackney Warehouse | Photographer: Jamie Marie Photography