The definition of elegant is "pleasingly graceful and stylish in appearance or manner." What makes a truly elegant wedding is when it is not only stylish, but when it conveys the personality and style of the bride and groom. Check out these gorgeous wedding ideas and let us know which one conveys your personality and style!
1. Table Numbers with a Vintage Flair
Create a beautiful and visually striking look by collecting your favorite vintage picture frames and using them to make your table numbers. This works especially well when the frames are mismatched styles but the same color, or vice versa.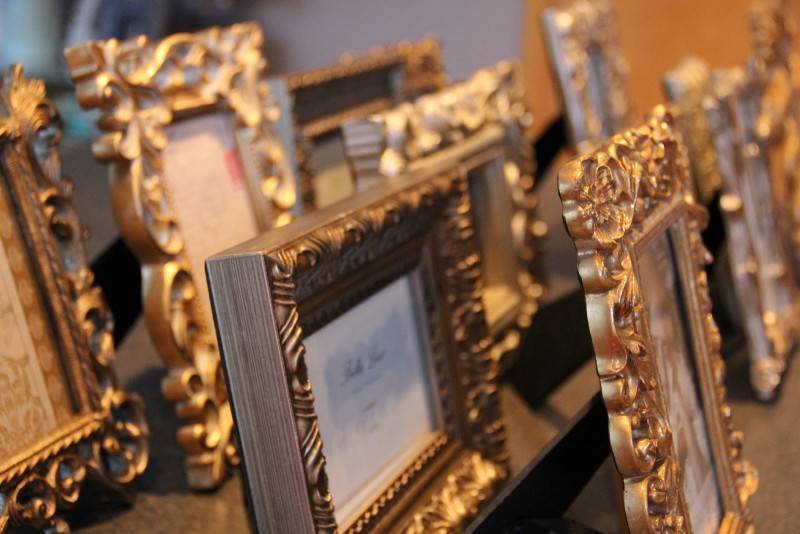 It's as easy as printing the number on whatever paper you'd like, and then placing the paper in the frames. You can find a great collection of free, vintage-style fonts at Vectorian.
2. Chic, Feminine Chair Decor
Who says you have to go with the typical white chair covers and colored sashes? Create a super elegant look by using chiffon in a muted color and creating a beautiful bow at the back of your chairs. You can even create the gathered tablecloth seen in this photo to match.
3. Mercury Glass Centerpieces
Make an unbelievably elegant and super-easy centerpiece by grouping mercury glass candleholders in varying shapes and sizes in the center of your table. There's something so timeless and beautiful about mercury glass candleholders, and you can easily pair older pieces with newer ones, so it's perfect for creating elegance when you're on a budget.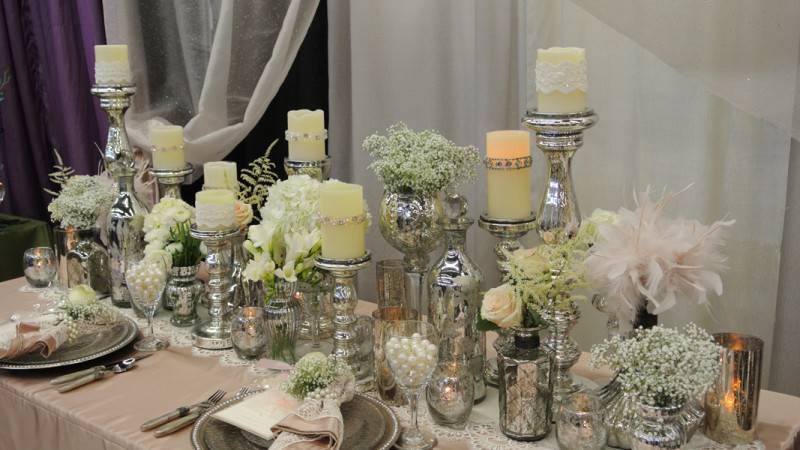 4. Stunning Chandeliers
One of the easiest and fastest ways to add instant elegance and glamour to any wedding is to utilize chandeliers. They look absolutely fantastic when placed over reception tables and can be breathtaking when placed over the altar for the bride and groom to stand under when saying their vows.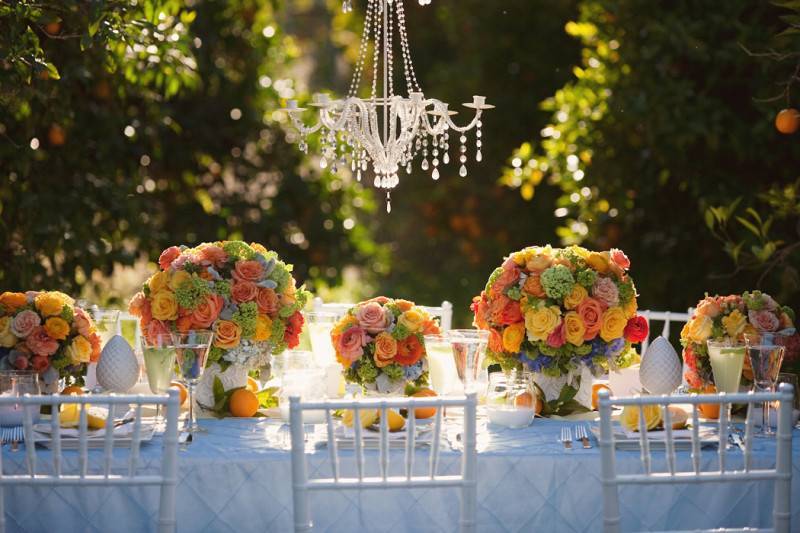 5. Elegant Flower Sprays
If you want a truly elegant look for your wedding flowers, opt for whimsical sprays of flowers like baby's breath rather than larger blossoms. Flowering branches work very well, too. These blossoms are daintier and offer up a more elegant, striking visual appeal.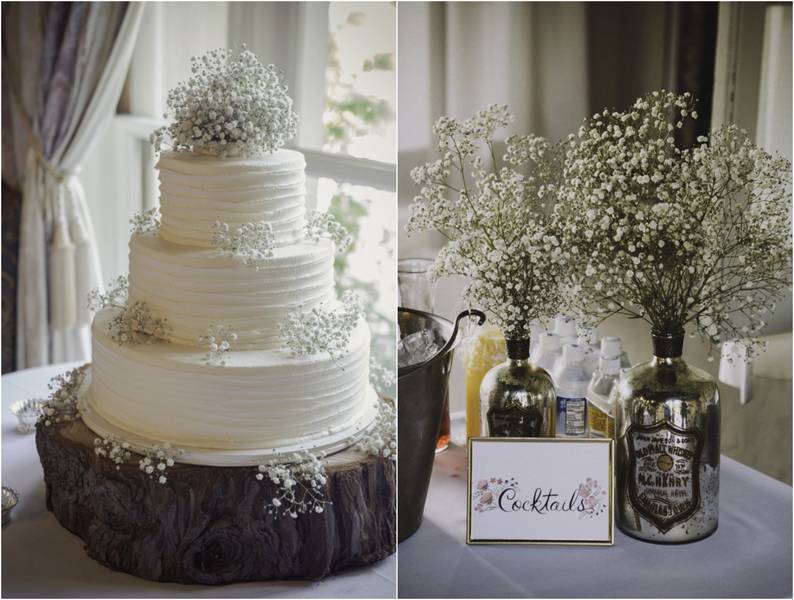 6. Ligneous Peg
Nothing could go wrong with twigs, books and copper cups in your vintage themed wedding. Hang them around your wooden peg and voila, a very chic wedding idea for your wedding. A masterpiece of elegance and a well-themed design, the appealing warmth of copper and wood generates a unique style of grace, beauty and the robust frame of that country flare.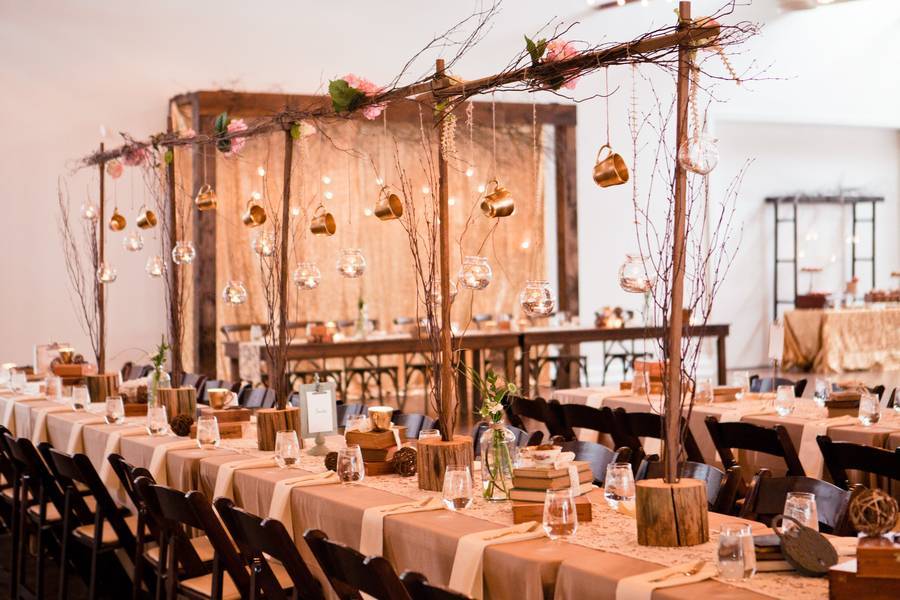 We love every one of these elegant and pretty wedding ideas. Which one is your absolute favorite? Let us know in the comments below.