No, this is not an ad campaign for a fashion brand. This is Craig and Lauren's wedding. The gorgeous couple had an outdoor wedding that had a warm and hazy glow that added drama, thus producing a vintage charm with modern class. I adore everything about this wedding, from the outfits to the lawn games. Everything looked so comfortable, which is a plus in a wedding. Congratulations to this gorgeous couple! Your wedding is something any bride would dream of having.
The Story:
Lauren and Craig became acquainted over the holidays in 2013, fell quickly and deeply in love over the course of 6 months, became engaged on Florida's gulf shore in June of 2014, and then designed this gorgeous vintage winery wedding in 4.5 months…and nailed it. From the ivory lace, trumpet gown to the paisley-lined tweed suits to the over-sized wooden lawn games, this plum, and lilac wedding oozed with Craig's vintage charm and Lauren's modern class.
Favorite Part Of The Day
Our favorite part of this wedding day was hiking across Villa Marie Winery with this sweet couple and their fun-loving wedding party and discovering the most beautiful sunset light spilling over a hill and into the valley of the vineyard. That warm hazy glow was like a dream and made the perfect stage to show-off Craig and Lauren's extravagant love.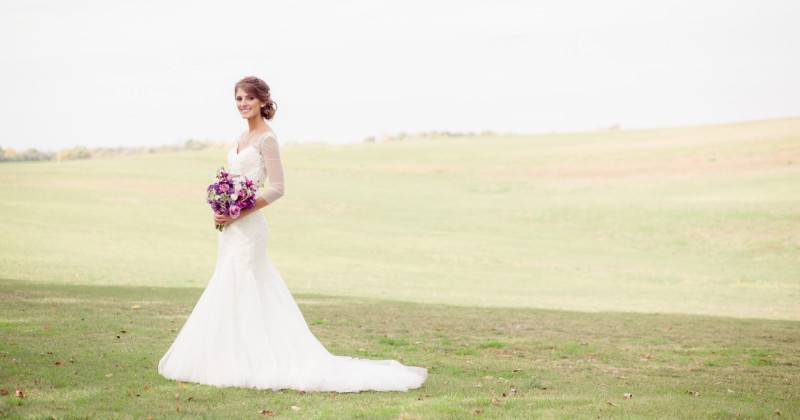 The Theme:
Vintage & Rustic
The Highlights From The Ceremony & Reception:
The first highlight of the ceremony was Lauren's long last walk with her father as a Boxdorfer and Craig's long first look at his beautiful bride. The second ceremony highlight was Craig and his dad's long tearful hug during the rose presentations. The highlight of the reception was the hilarious toast video featuring a message from each of Craig and Lauren's bridesmaids and groomsmen.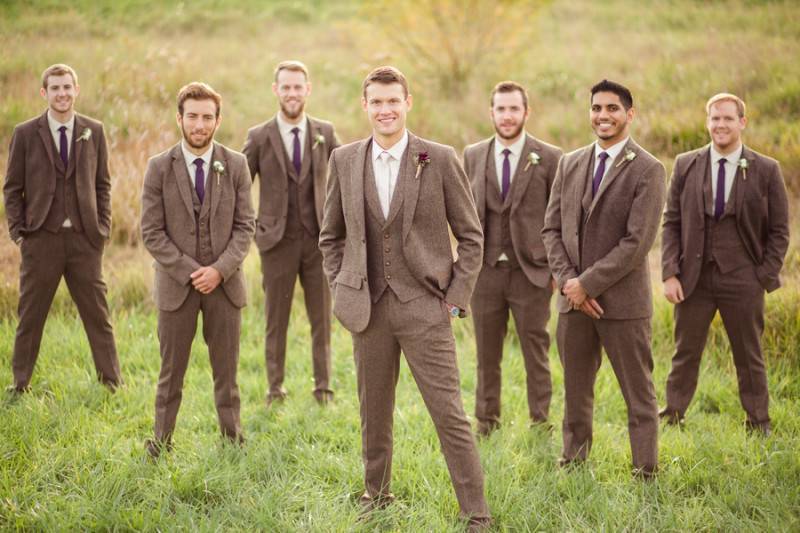 Most Memorable Moment:
The most memorable moments of the ceremony for Craig and Lauren seemed to be their exchange of rings and then the prayer over their new marriage.
Our Experience:
Zack (my husband & secondary wedding photographer) and I have personally known Craig and Lauren for years but from completely different social circles. So it was an absolute joy to see their relationship from and even more of an honor to help them preserve the memory of their wedding day.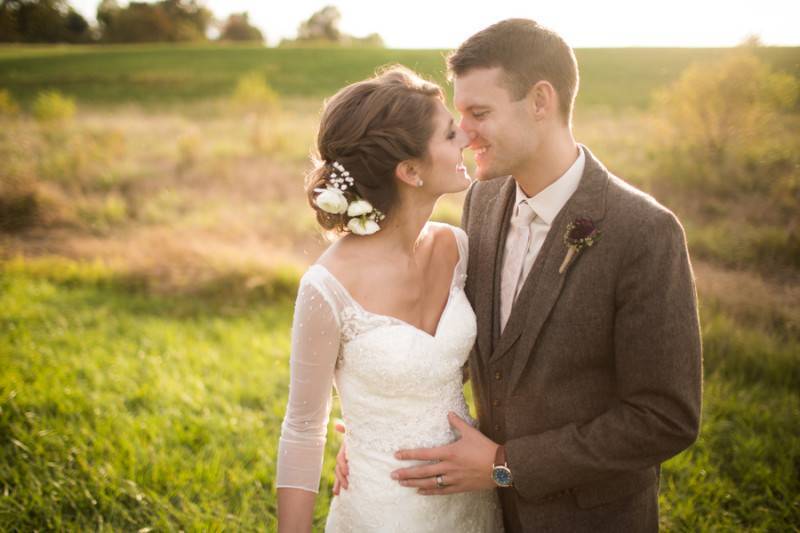 VENDORS
Photographer: Amber Green Photography
Dress Designer: David's Bridal
Shoes: Davids Bridal
DJ: DJ Integrity
Groomsman Attire: Jack Threads
Photo Booth Equipment: PHOTO BEAST
Cake Designer: RED BUD IGA
Floral Designer: Schnucks Floral
Hair Stylist: Tommy Z's Salon and Spa
Makeup Artist: Tommy Z's Salon and Spa
Reception Venue: Villa Marie Winery
Ceremony Location: Villa Marie Winery