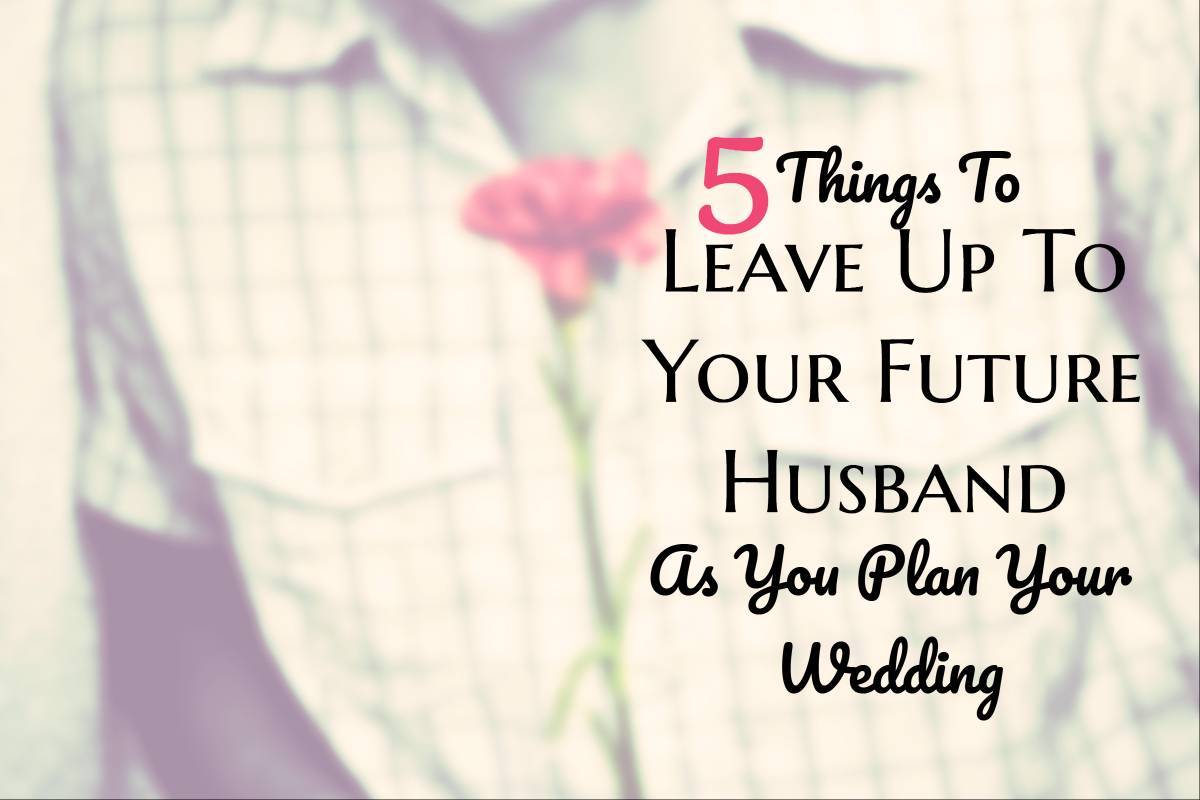 No matter how great of a decorator your man is, chances are he will want to leave the finer point of your wedding decor to you. There are certain aspects of a wedding that seem to be "bridal territory". Other aspects are shared responsibilities, like the guest list (you each have the right to about half of the seats!), while still others are best left strictly up to your husband to be. Here are the five top things that you should delegate to your soon-to-be life partner.
1. Communication With His Family
Your fiance should be the point-person for communication with his side of the clan. This cuts down on crossed wires, and simplifies the whole process.  For family members, a wedding is kind of like a reunion with a ceremony tossed in. Cousins, aunts, uncles, and grandparents who have not seen each other in years will be reconvening, and you and your fiance are at the center of the storm! Your husband should handle his own relatives happily.
2. Anything To Do With Suits and Tuxes
Let your guy be in charge of all suit and tux related decisions and arrangements. Just as when you are passionate about something and yet still ask for input and discussion, he will ask for your input. You can give suggestions, but refrain from having the final word. It's up to him!
3. The Music
This can be a big one to release off into man-land, but you will be happy if you do! Chances are, you and your partner have lots of musical tastes in common, or at least have a common vision for your reception tunes. Leave the details up to him, and pitch in when he needs help!
4. His Vows
Once you decide on what type of vows you both want to say to each other, hand over the reins. He will work on his vows when he is inspired to do so, and no amount of "honey, did you write your vows yet?" will speed along the process.
5. The Rings
This is a great detail to give to your husband. You and he should talk about what kind of process you envision, and then once you have a plan in mind leave the execution to him! He can either give the rings to his best man, your Pastor, or your ring bearer. He should know where the rings are at all times, which is great because it is one less thing for you to think about!
Most ladies love dreaming about their wedding celebration.  We love to think about the color of the flowers, the way your wedding dress will look at sunset, and what kind of icing your elegant but unusual cake will have. Some of the massive details surrounding your wedding planning, like budget, guest list, venue, and menu need to be decided as a team. However, there are some tasks that are perfect for the groom!
Do you think it is fair to ask your man to handle these tasks? Do you think he can handle more, or less?
Leave a comment below!