Whether you're a crafty bride or you're looking for an eco-friendly bouquet solution, fabric flower bouquets are just the ticket. They're fairly easy to create and a lot of fun as well. Keep in mind that you'll want to start these well in advance, as they can take a while to complete. You can create just your own bridal bouquet or the bouquets for everyone.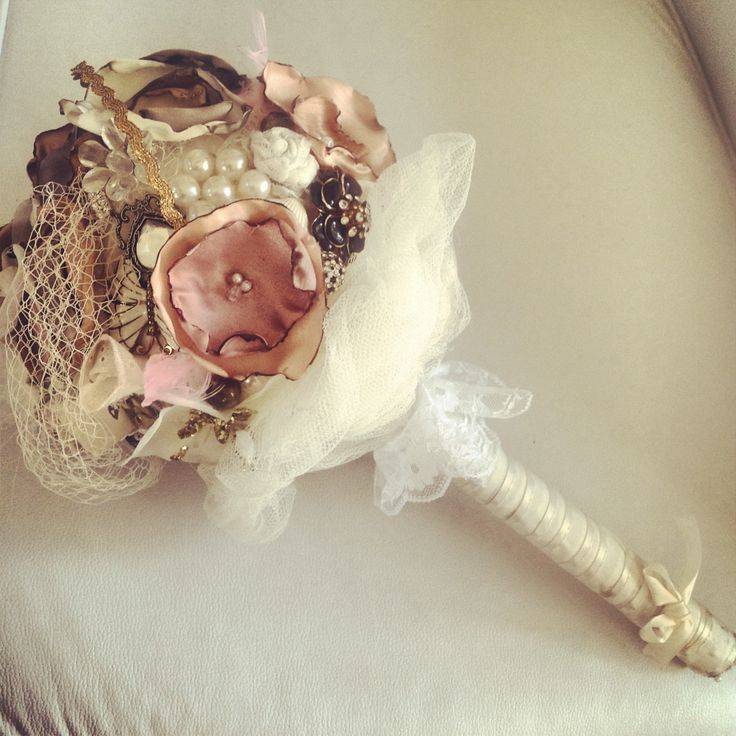 What You'll Need:
1 Yard Pieces of Fabric (organza, satin, tulle, etc.)
Needle and Thread
Hot Glue Gun
Beads or Rhinestones
½ Ball Floral Foam 6"
8" Dowel
Coordinating Ribbon
How to Create Them:
There are tons of fabric tutorials out there, so if you want to make a variety of different kinds, a simple Google search will do the trick. For a simple and beautiful version, cut circles from your fabric. You can do all one color and fabric or a variety. You'll want about 6-7 circles, starting at about 3" across for the largest and getting smaller, down to 1" across.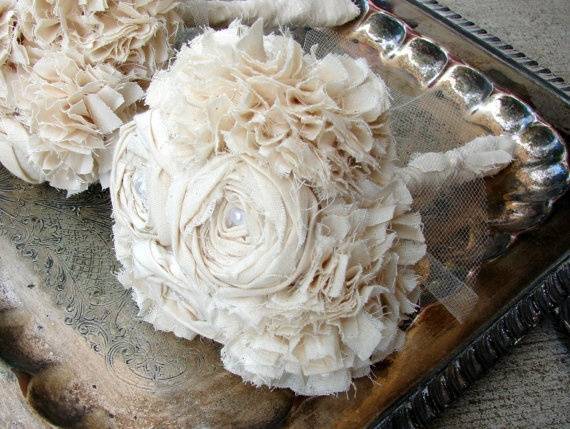 Stack the fabric circles with the largest at the bottom and the smallest at the top. Next, use your needle and thread to sew them together, just making a few stitches in the center of the circles. You can sew on beads in the center or glue on rhinestones to create a center. Now, using a candle or lighter, very carefully hold the edges of the petals to the heat. This will create patterns that resemble petals while heat-sealing the edges of the petals.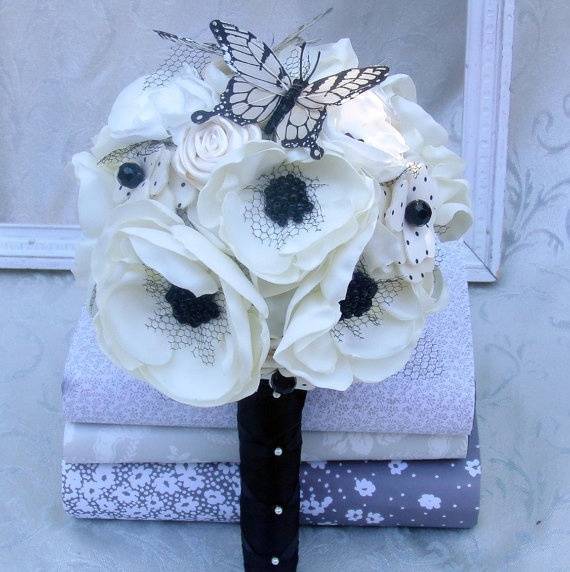 Once you have all of your flowers created, glue them to the top side of the fabric floral foam. Next, insert the dowel into the bottom of the foam about 2 inches. Remove it and apply glue before reinserting it. The dowel can be finished with ribbon to hide the wood. That's it – you've created a beautiful bouquet that is eco-friendly and handmade!