Elegant weddings are the ones that take our breath as we flip through images in a magazine or online; the ones that we fall in love with because every detail has been thought of and every little aspect is perfect. The trick to a truly beautiful and elegant wedding is dressing everything up a little – taking the ordinary items and making them extraordinary. Check out how you can instantly make your wedding more elegant using glass:
The Cake
Rather than one huge wedding cake, opt for smaller cakes that you can display in beautiful glass domes until the cutting ceremony. Not only will it make it easier to serve the cake, but the look is unbelievably beautiful.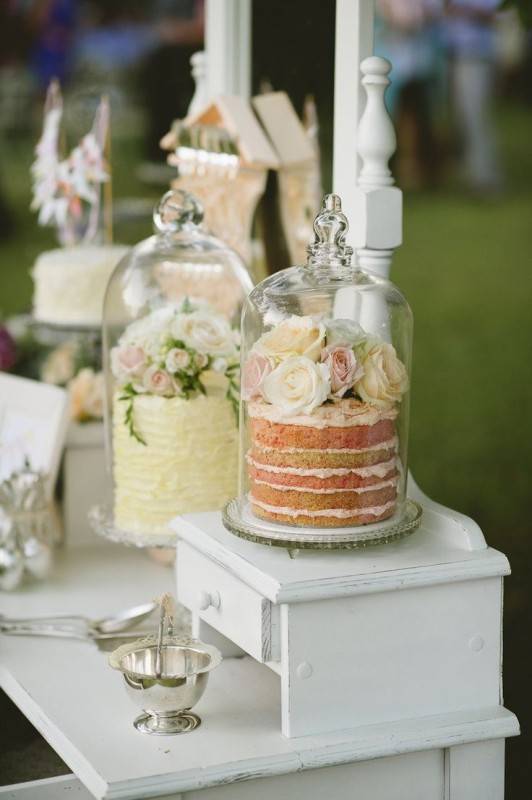 Centerpieces
Rather than placing your candles on small candle holders, opt for tall mercury glass candle holders. They sparkle beautifully when the candles are lit, and really bring an elegance to your wedding table that's difficult to get with regular candle holders. Create interest by using mercury glass holders in different heights and shapes.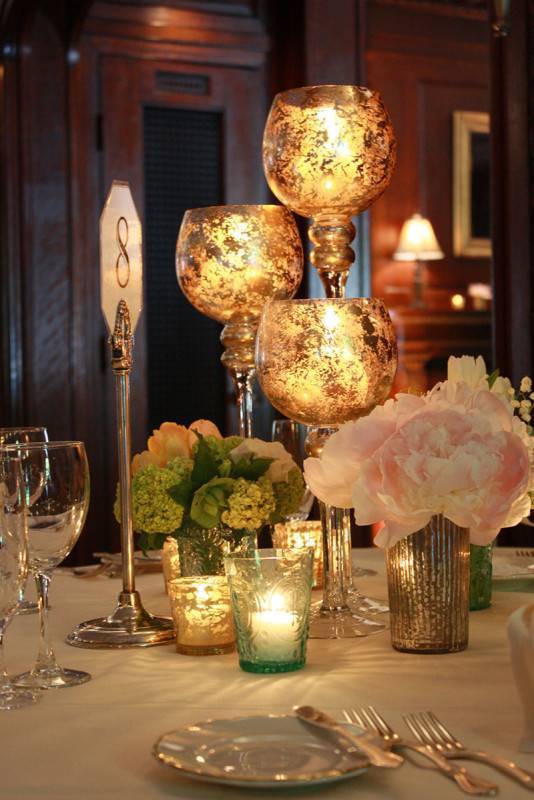 If you're having an outdoor wedding and candles aren't your first centrepiece choice, place beautiful succulents and other flowers, plants or herbs inside glass domes. It's a beautiful way to display whatever type of centrepiece you'd like with an elegant flair.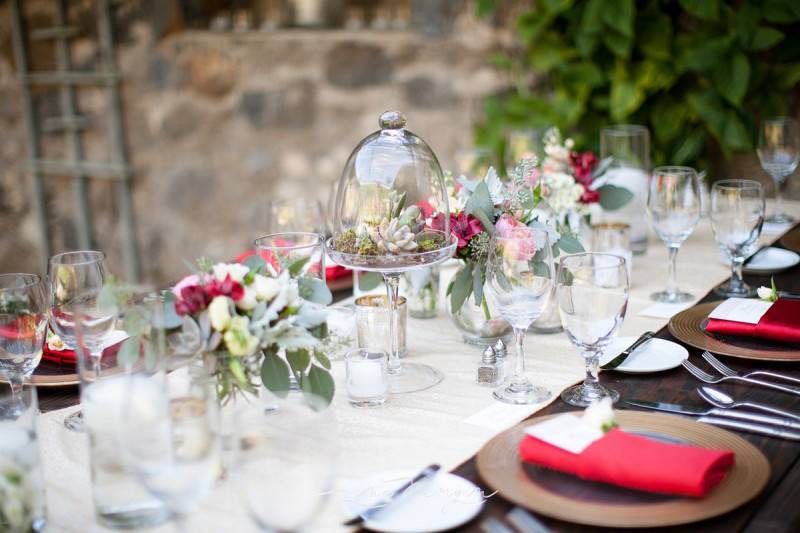 Food
If you're considering a self-serve type of food (like a candy buffet or dessert bar), glass is the perfect way to up the elegance factor. Even something as simple as popcorn can look magnificent if it's placed inside elegant apothecary jars.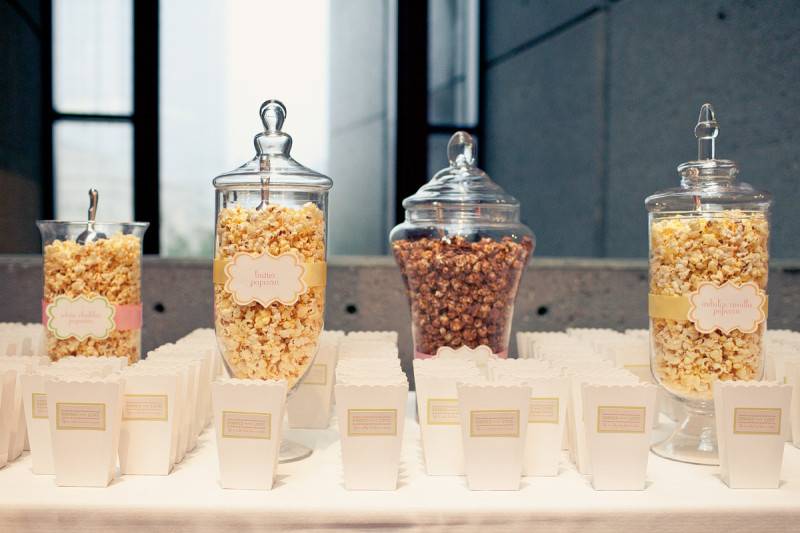 Play Up the Season
Glass containers are perfect for celebrating the different seasons and incorporating them into your wedding. Moss, bird nests and eggs are wonderful for spring.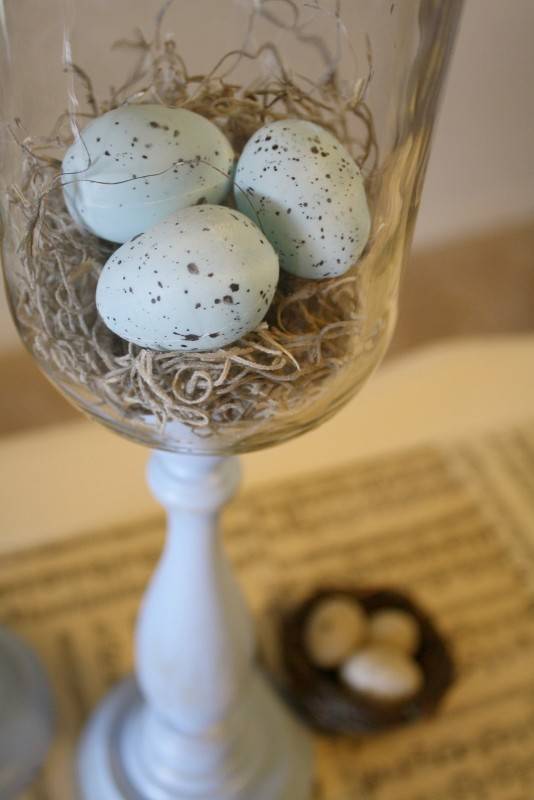 Fill them with gorgeous flowers for summer weddings.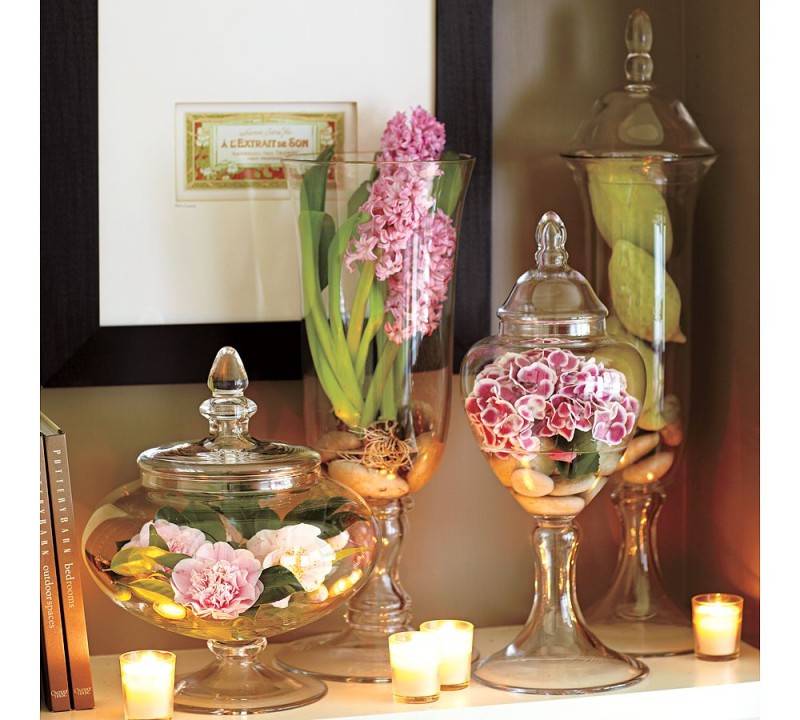 Leaves, dried fruit, grains and other harvest-type items are perfect inside apothecary jars for autumn weddings.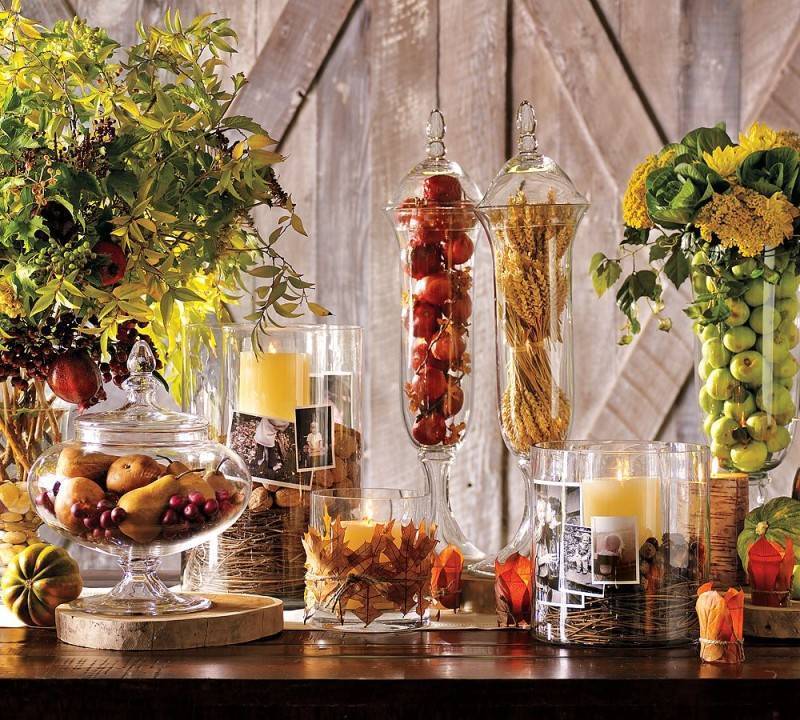 Finally, for gorgeous winter weddings, apothecary jars filled with bottle brush trees, mercury glass ornaments, pine cones and branches are magnificent.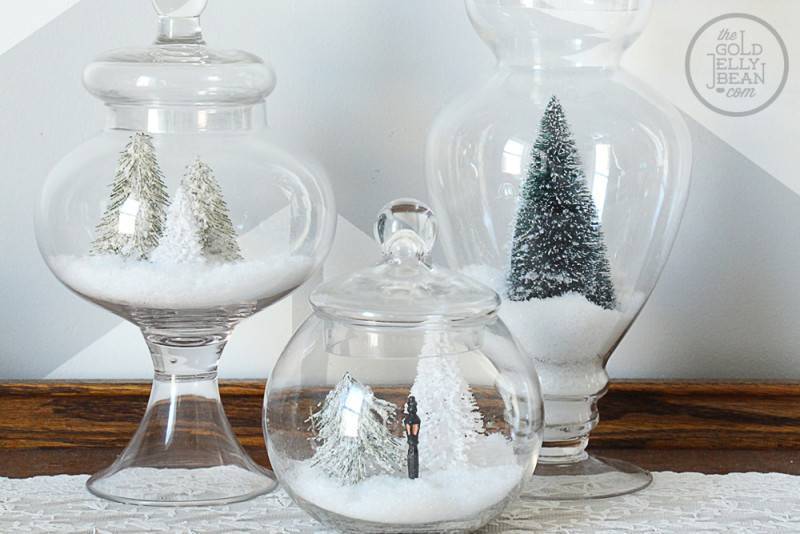 There are so many ways to use glass to create elegance for your wedding. Take advantage of it! What's your favorite way that glass is used in wedding decor? Is it floating candle centerpieces? Apothecary jar candy bars? Let us know in the comments below!