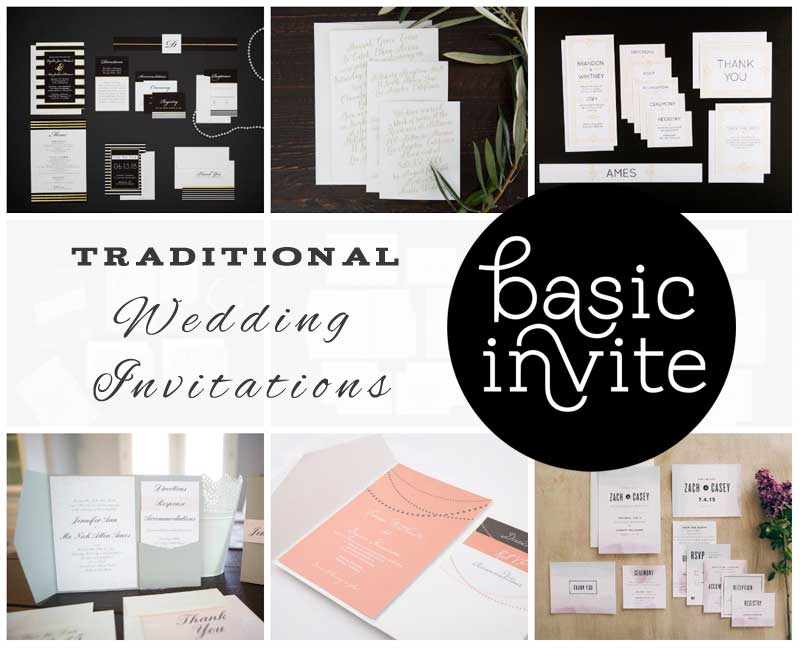 With the wedding industry focused on the hottest trends, themes, and colors, it can be difficult to find an outstanding traditional wedding invitation. If you're a very traditional bride who is planning a formal, conservative wedding, it's important to be able to find a suitable invitation. Check out these 4 tips for choosing the perfect traditional wedding invitation. These tips were possible by Basic Invite.
Select Color Palettes with 1-3 Main Colors
Sure, color palettes with vivid, wild colors are super hot right now, but a traditional bride wants something a little more subtle. Choosing color palettes with 1-3 main colors (with at least one of the colors being black or white) is a good way to make sure the invitation is traditional in style. We love the Elegant Gold Stripes wedding invitation by Basic Invite. Designed in black, white and gold, it features clean lines and beautiful traditional font.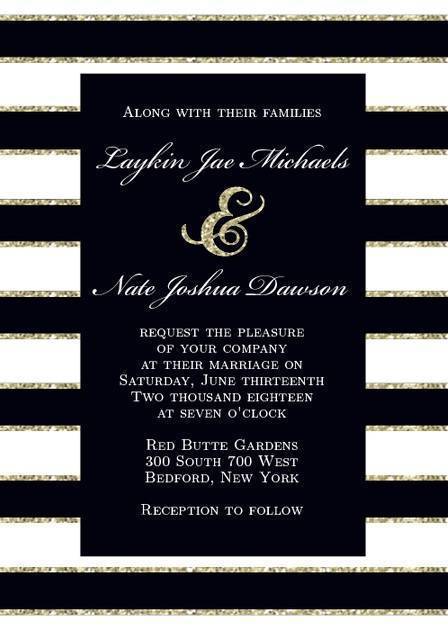 Stick with a Single-Font Invitation
Invitations that feature several different fonts can be beautiful, but they often have a more artistic feel and don't really say "traditional wedding." However, choosing an invitation with just one or two fonts keeps things more subtle and clean. The Subtle Elegance wedding invitation proves that a single-font invitation doesn't have to be boring and can certainly be gorgeous.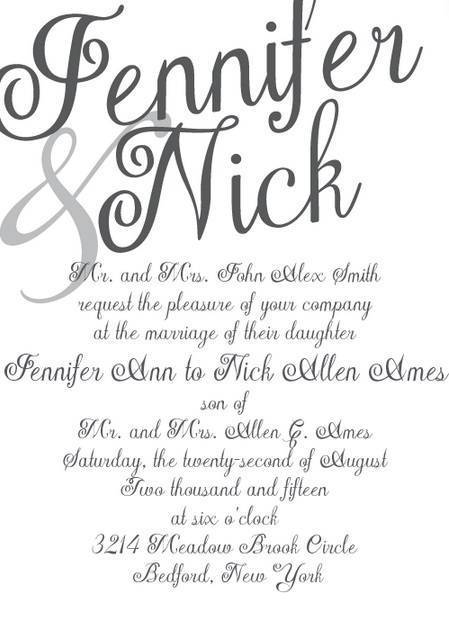 Muted Colors
What if you want your invitation to be colorful and traditional? Go with muted colors that are more subtle and pretty. The Falling Arrows wedding invitation is colorful, but still has that traditional vibe. Notice that it features three colors, so you're still staying within that 1-3 color rule, but there is an artistic feel to this gorgeous card.
Stick with Subtle Images
If you want a traditional invitation that still has a beautiful design that you love, choose invitations with subtle images. Skip the vivid, bold stylized designs and go with something understated. Designs with just one color, or semi-transparent designs are a great idea. We love the Illustrated Rose wedding invitation because it combines everything you want in a traditional card and still has a beautiful design.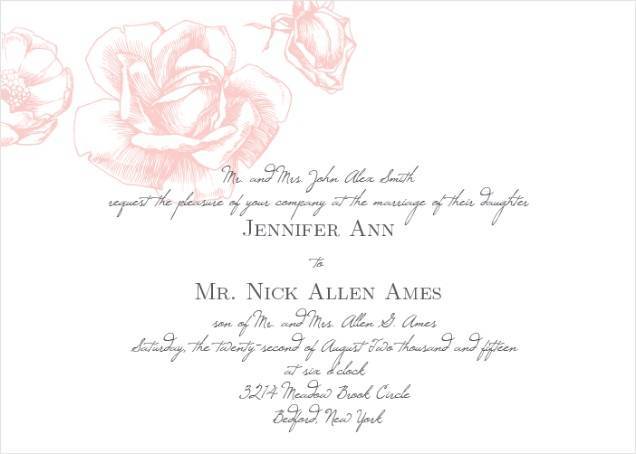 Browsing through the traditional wedding invitations from Basic Invite is a great way to discover a diverse line of traditional invitations that suit every bride.
***This is a Sponsored Post ***