Today, we have something special that will definitely make everyone's morning brighter! I know it did wonders as I instantly fell-in-love with all the details of Kelli and Blake's stunning wedding at The Chapel at Ana Villa! Their wedding colors were hot pink and navy, and boy did this unique combination make an unforgettable day! While most people associate elegant weddings with soft pastels, Kelli and Blake proved that stereotyping wrong! The hot pink was a bold touch that contributed beautifully to this elegant event! Even stunning details of this day was bold and beautiful! You'll love the cake that the couple baked for the wedding which doesn't compromise on the looks and design. Kudos to Fairy Tale Photography's lovely snaps that showcase the beauty of this wedding inspiration for everyone to enjoy! Lots of love ladies!
We're All About the Details!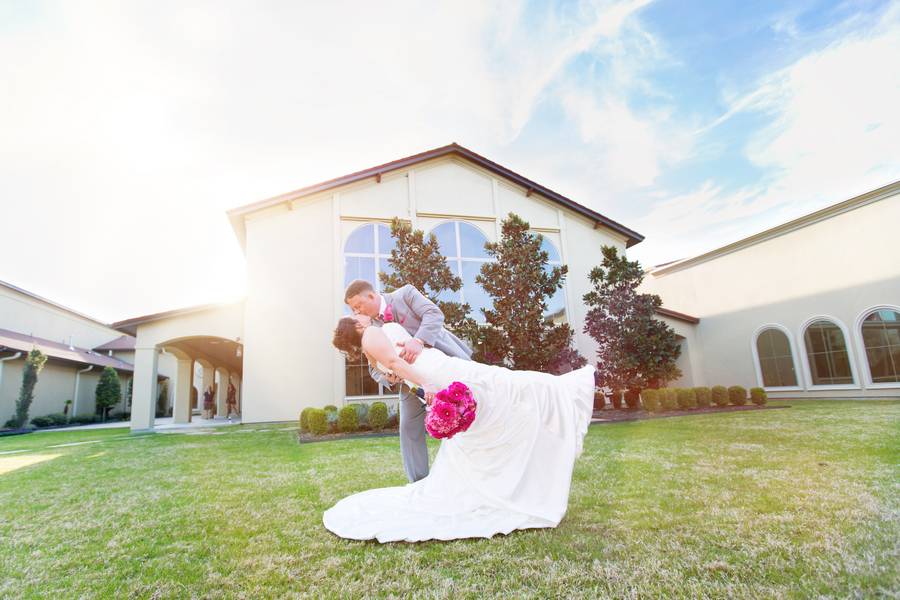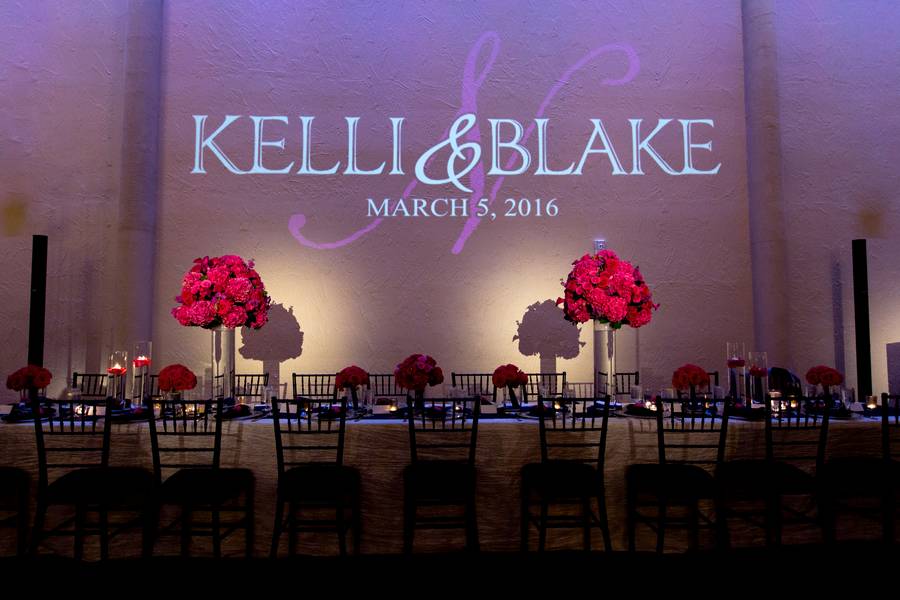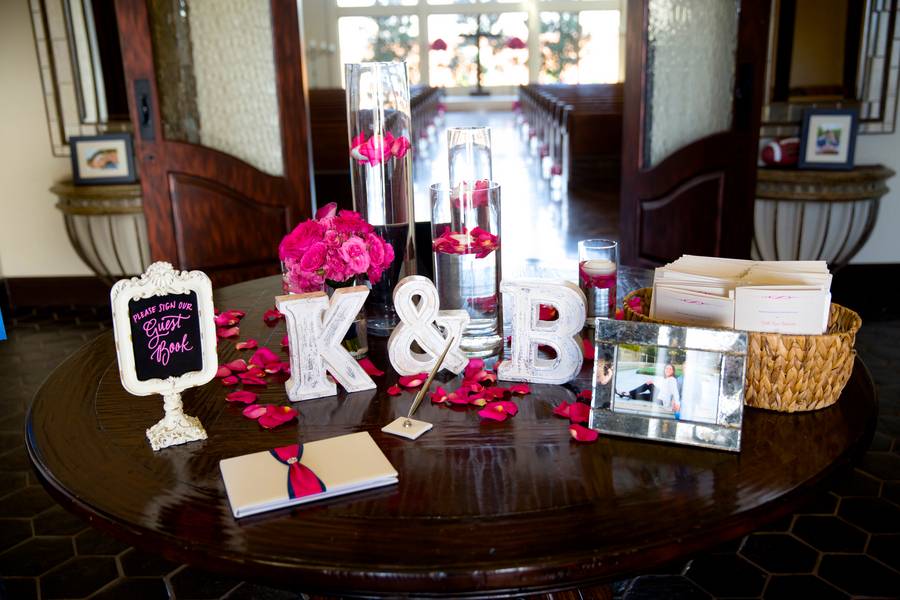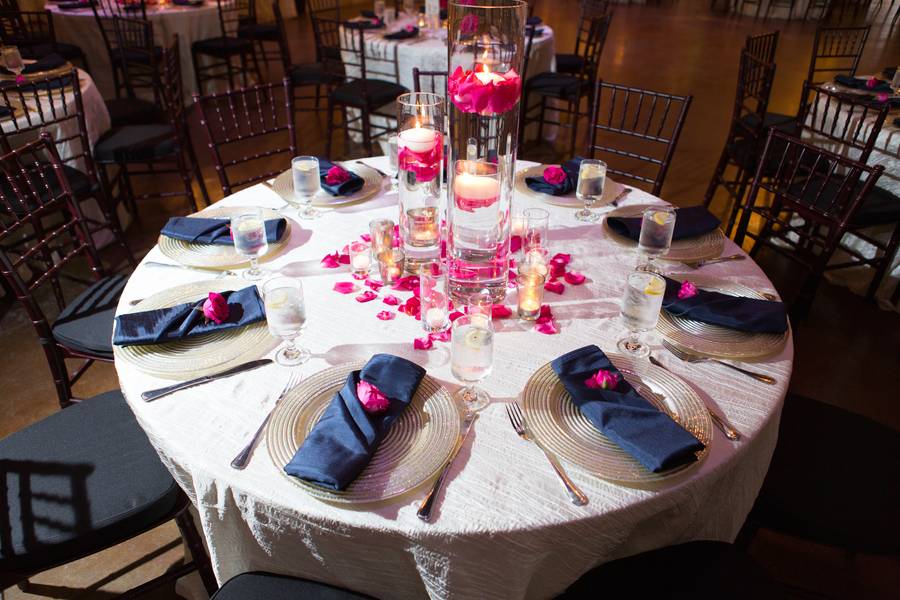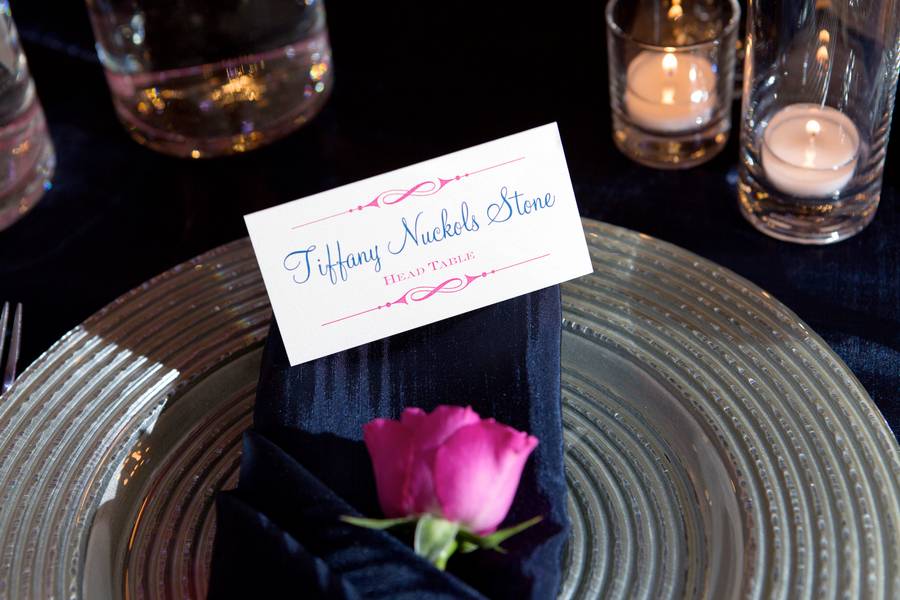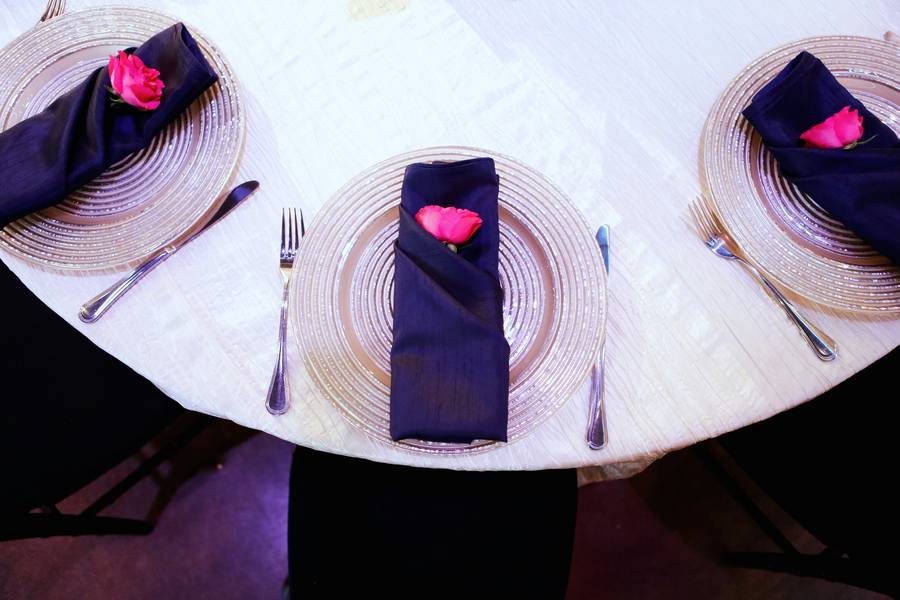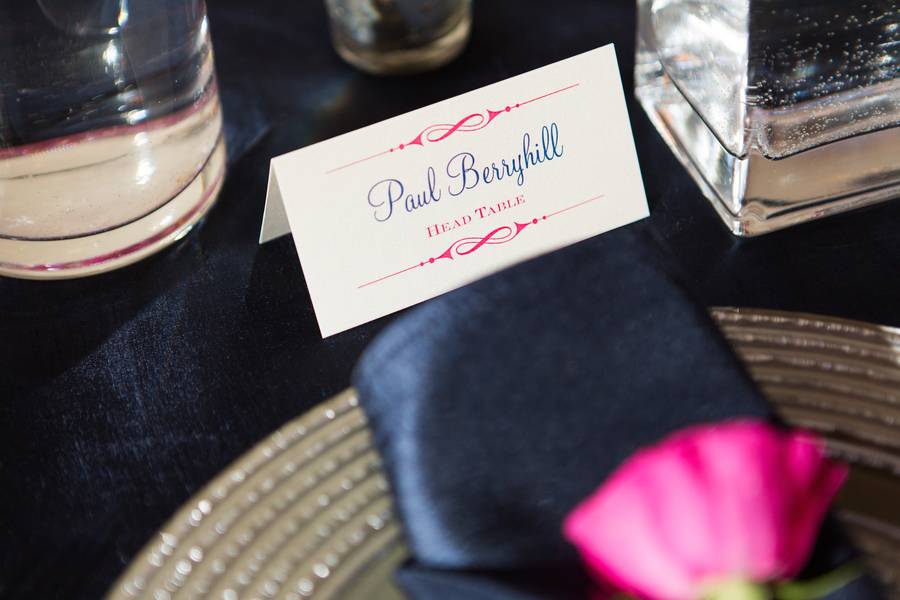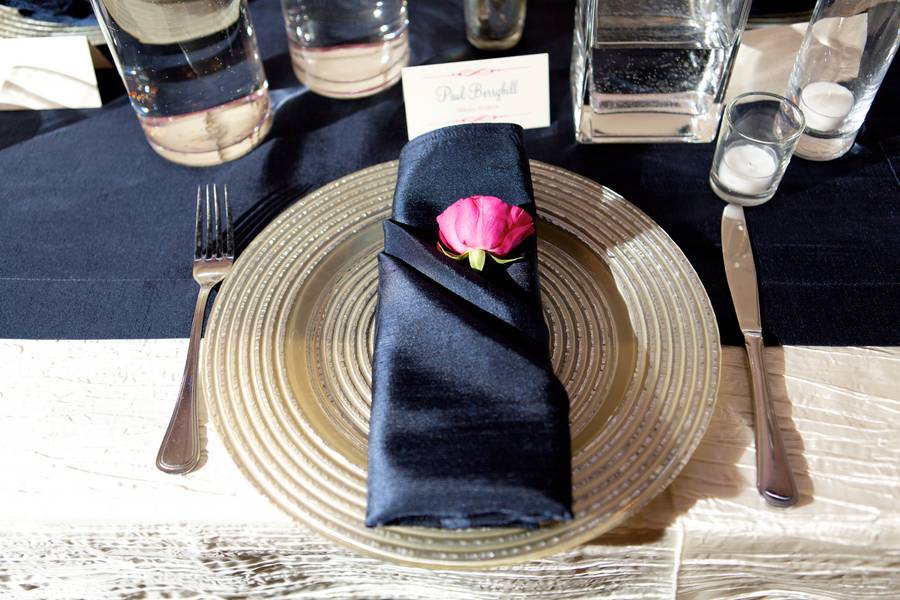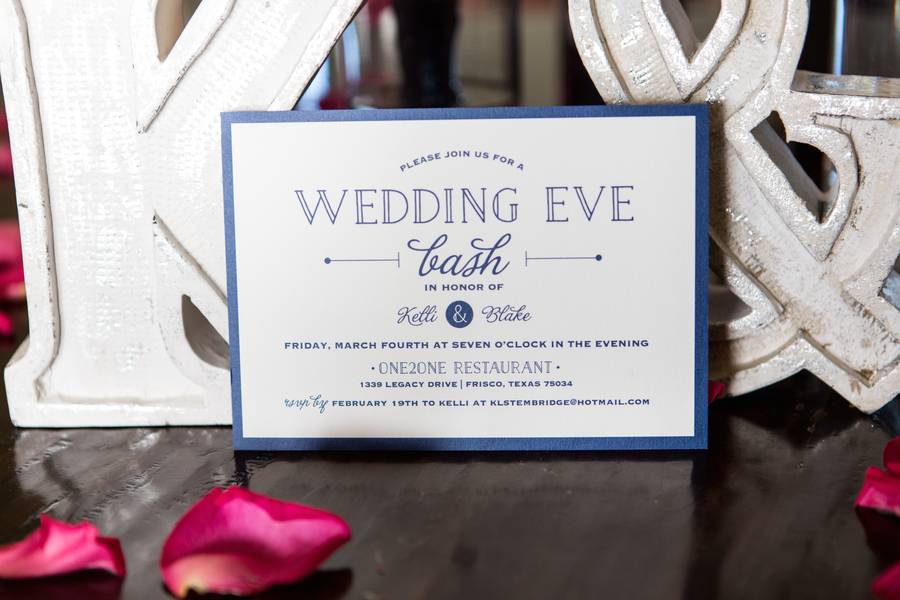 Blake and Kelli and added several incredibly unique touches that i'm sure everyone will adore. Take a look at that purple and orange garter! Kelli loves Halloween colors, and wasn't afraid to wear them–in March! Like what we say here in Elegant Wedding, wear what you want!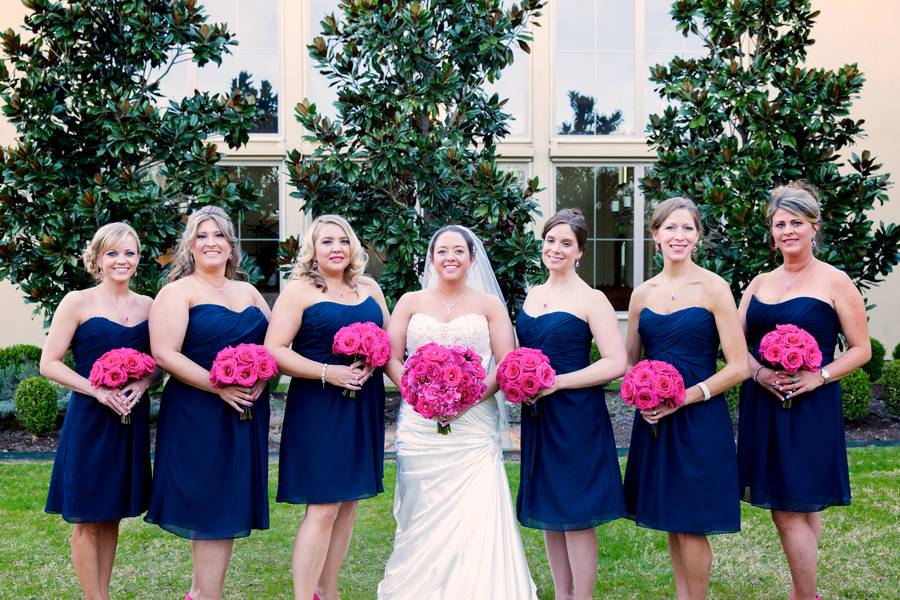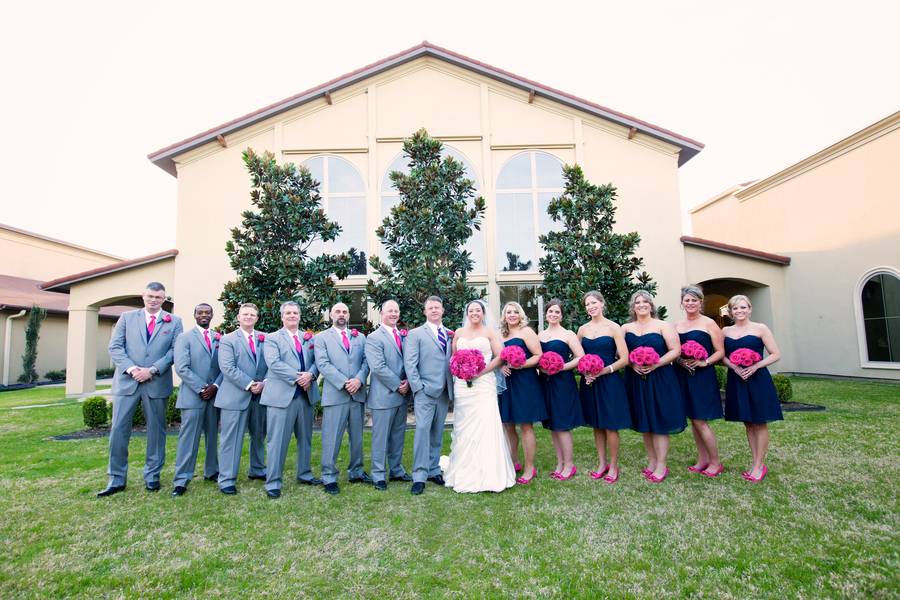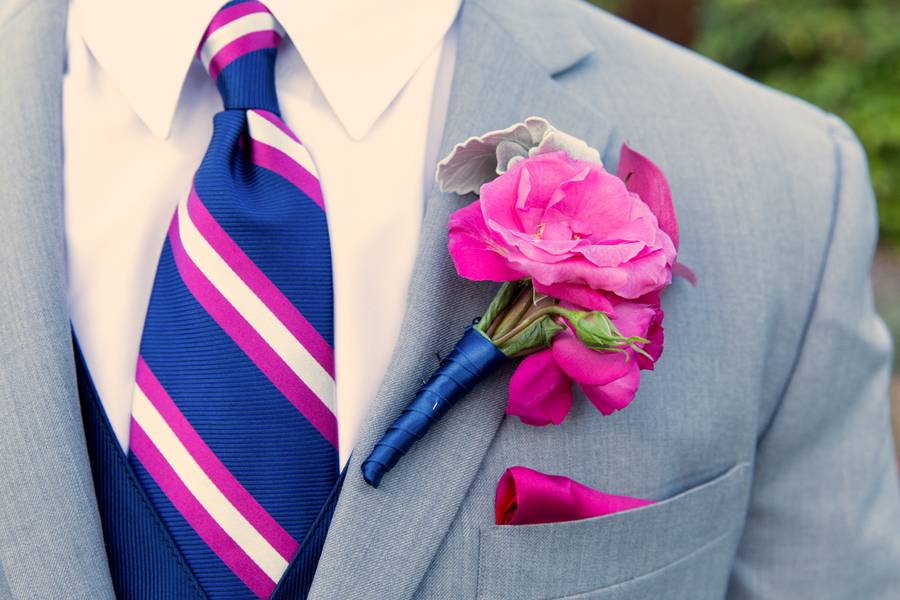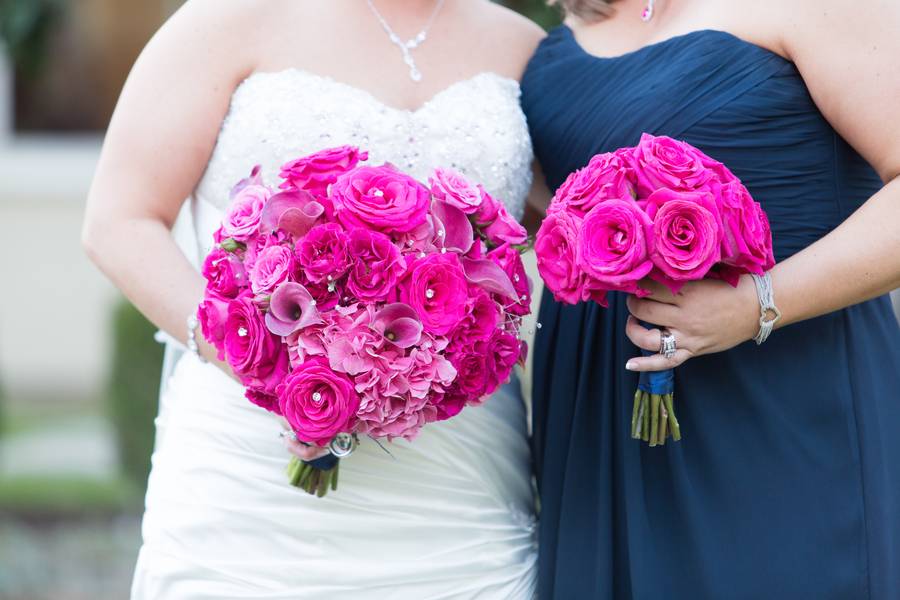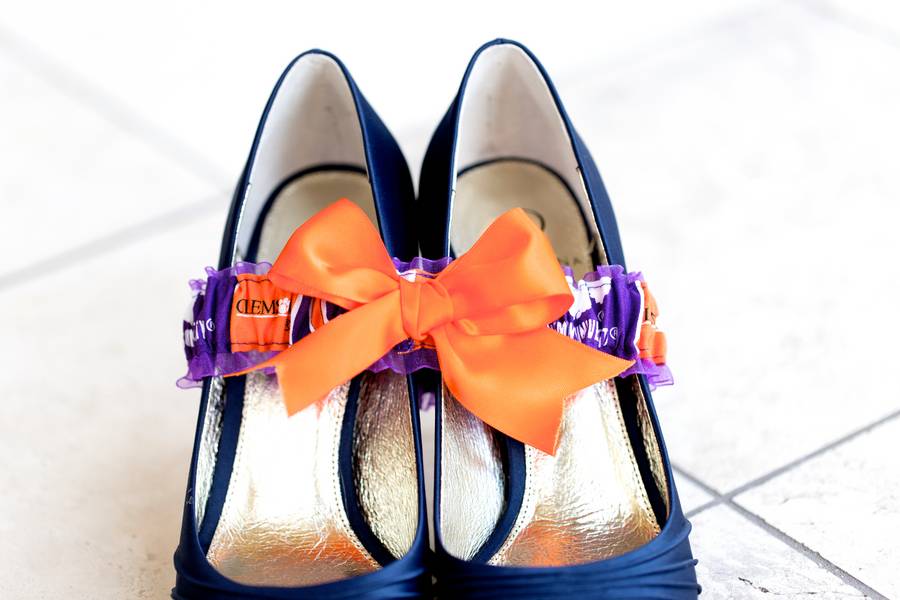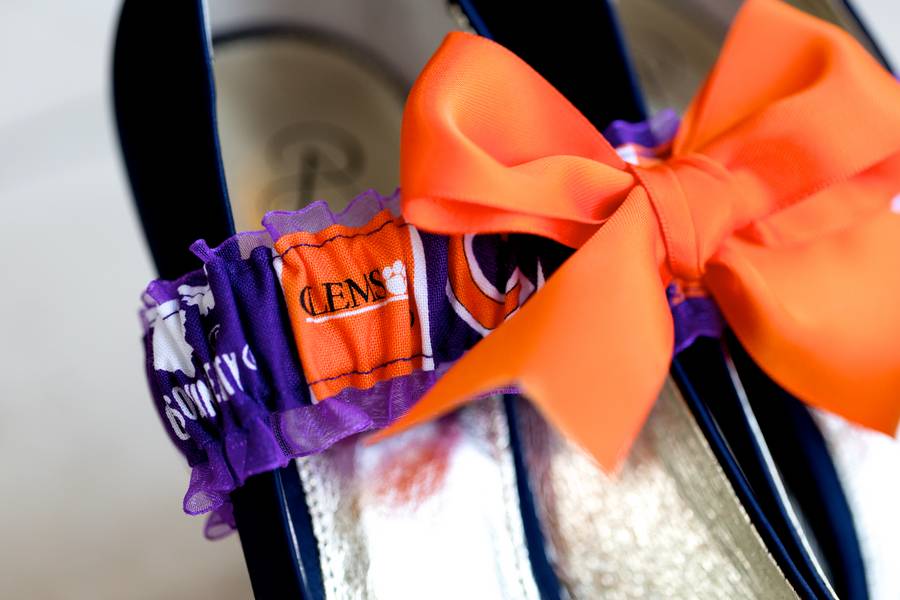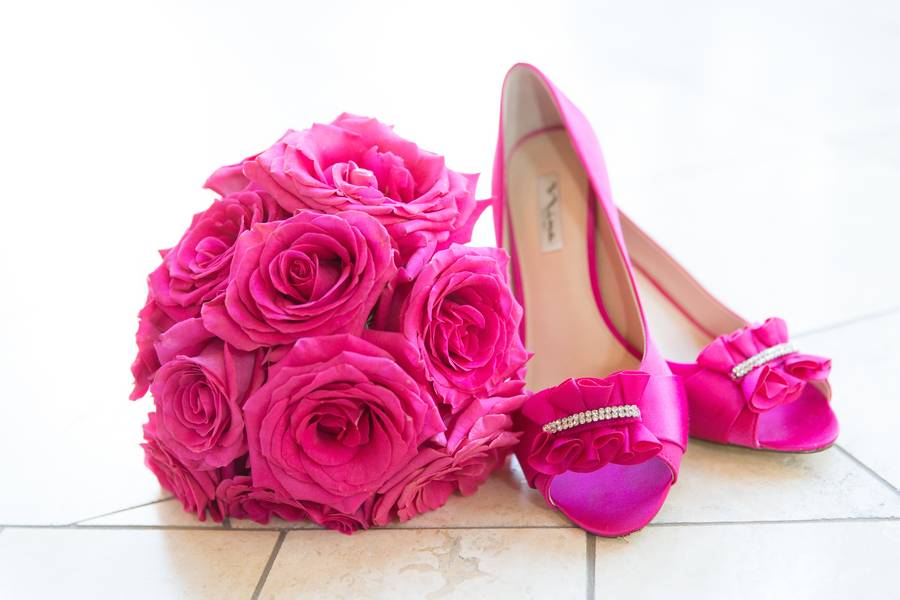 It was fun for the toss, and awesome in those pictures. Kelli's shoes were also bold with her white dress, and turned out stunning in her wedding album. I appreciated the touches of black and gold in addition to the hot pink and navy blue–I felt that the black brought out a powerful element of the hot pink.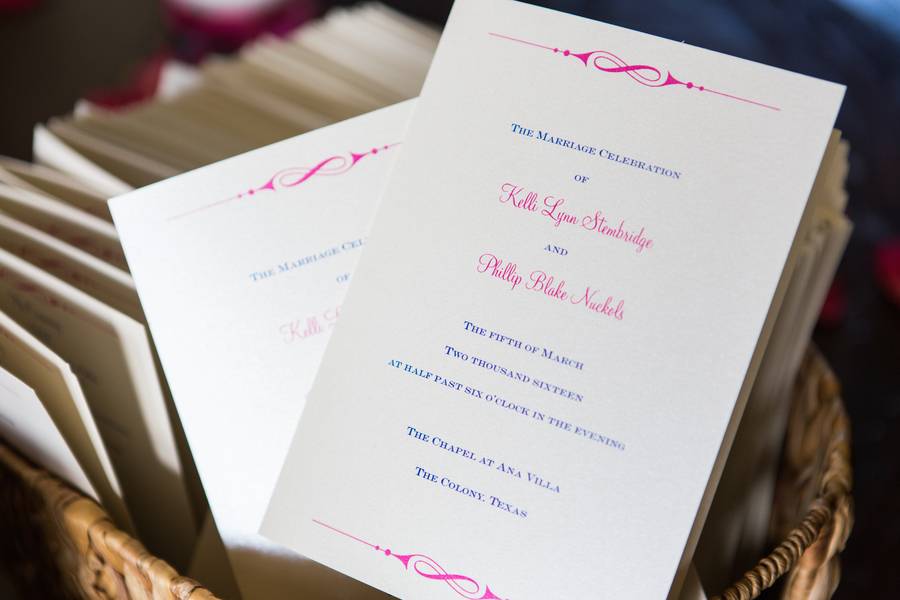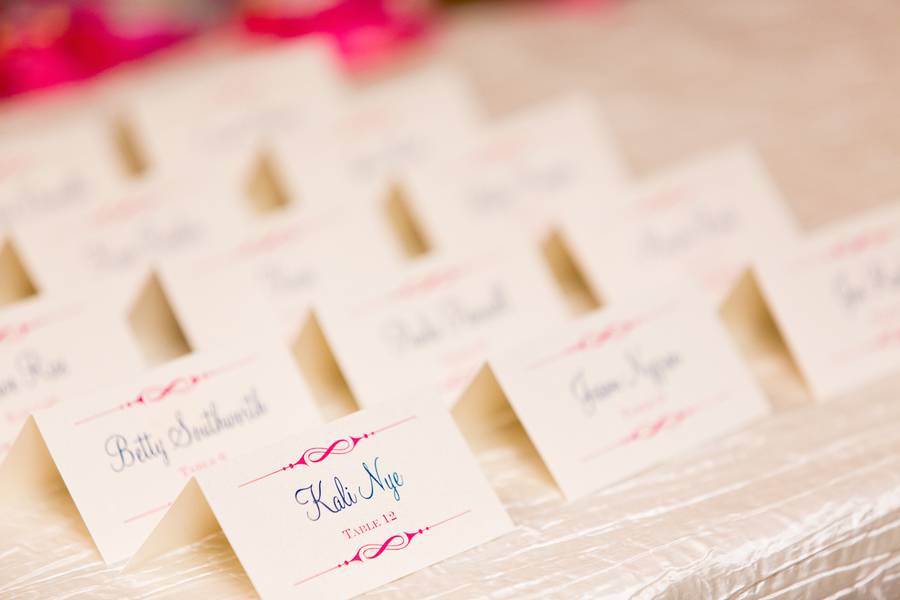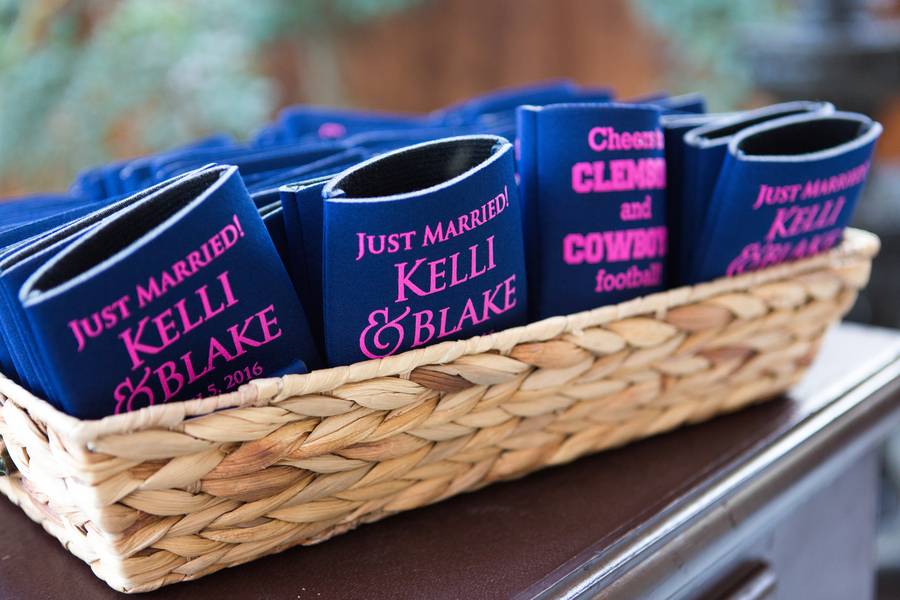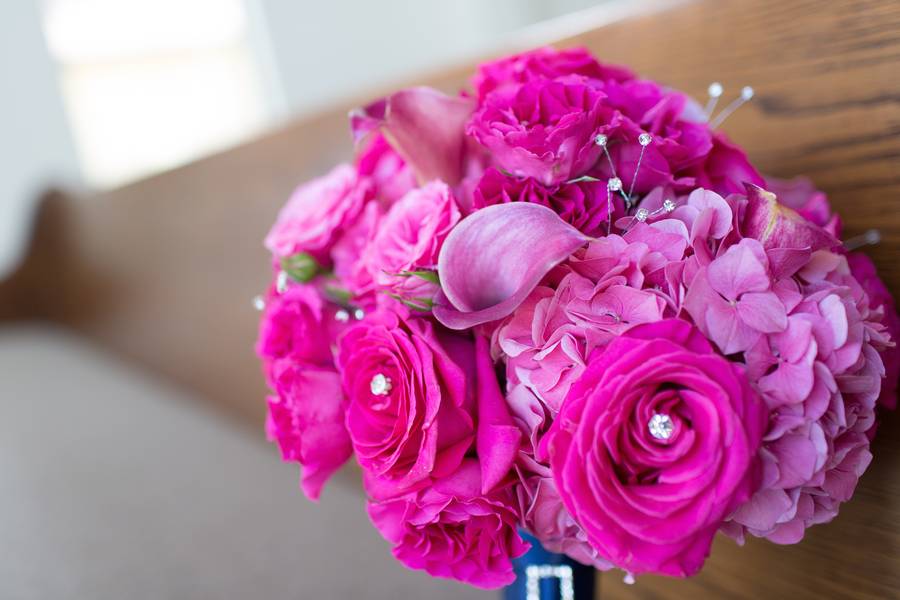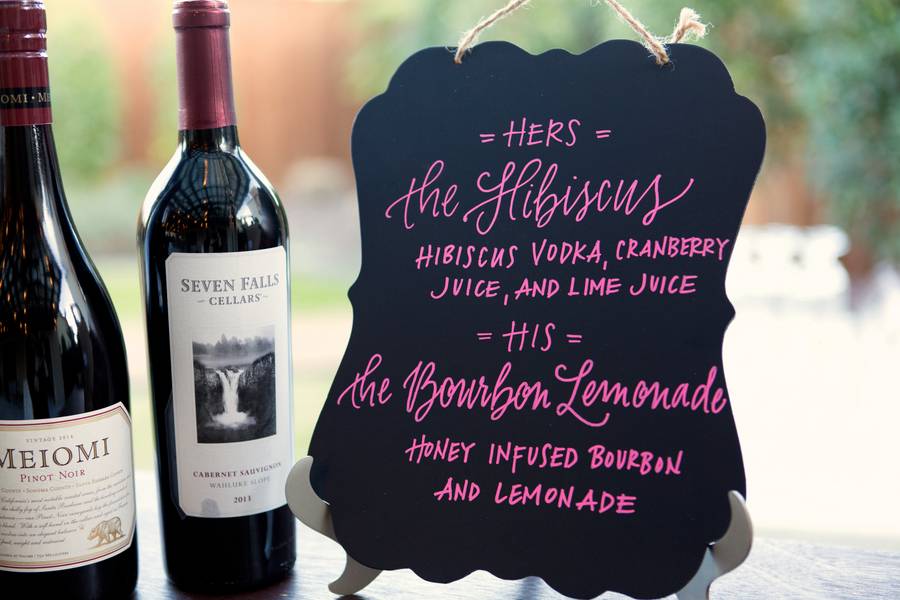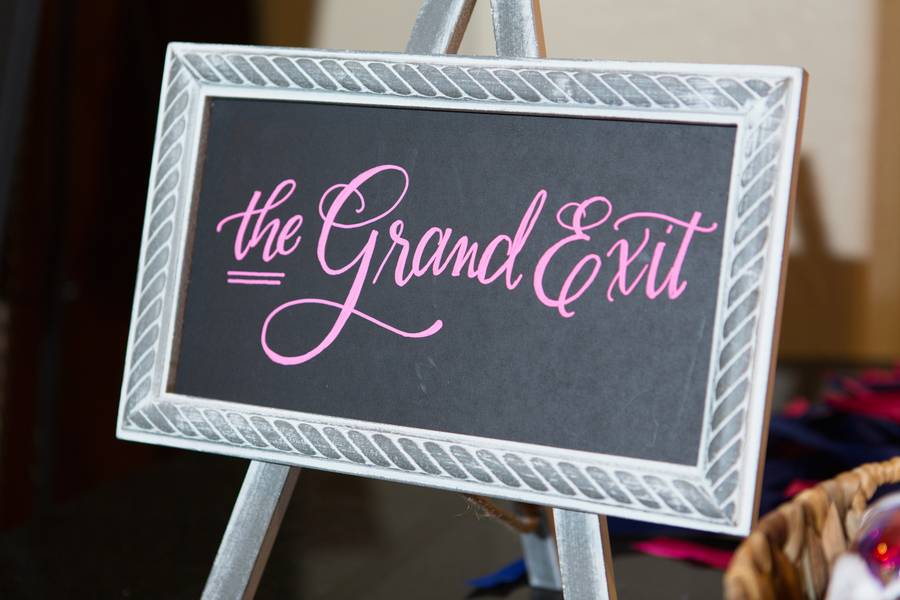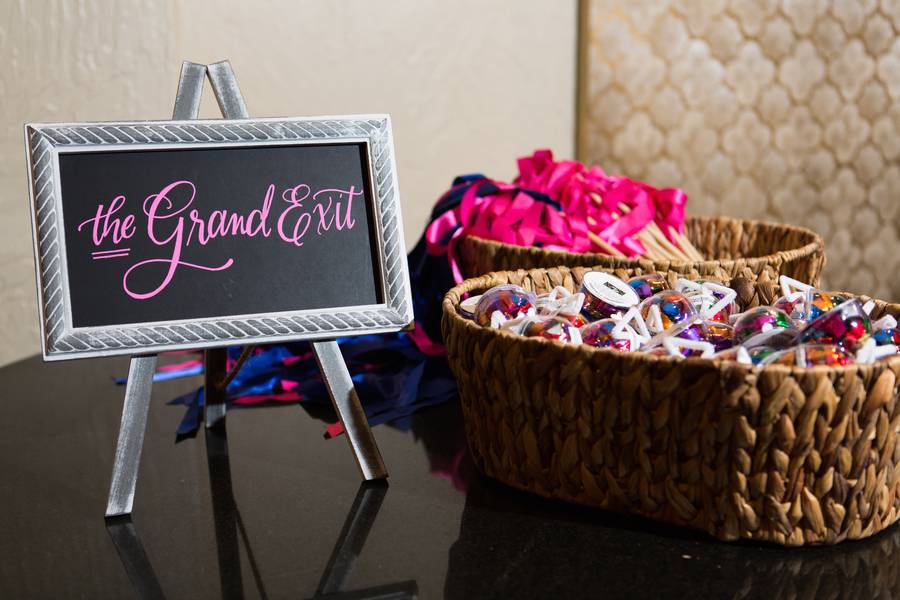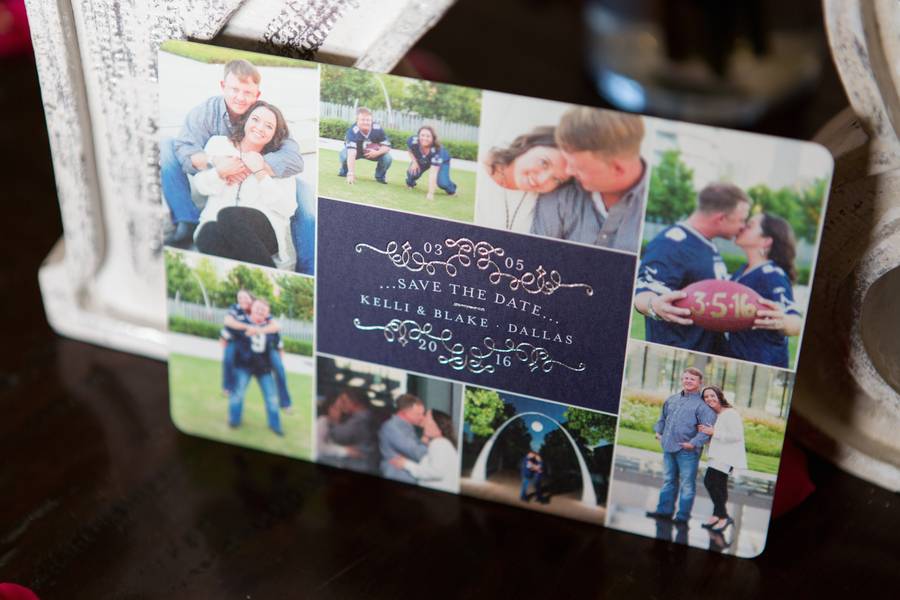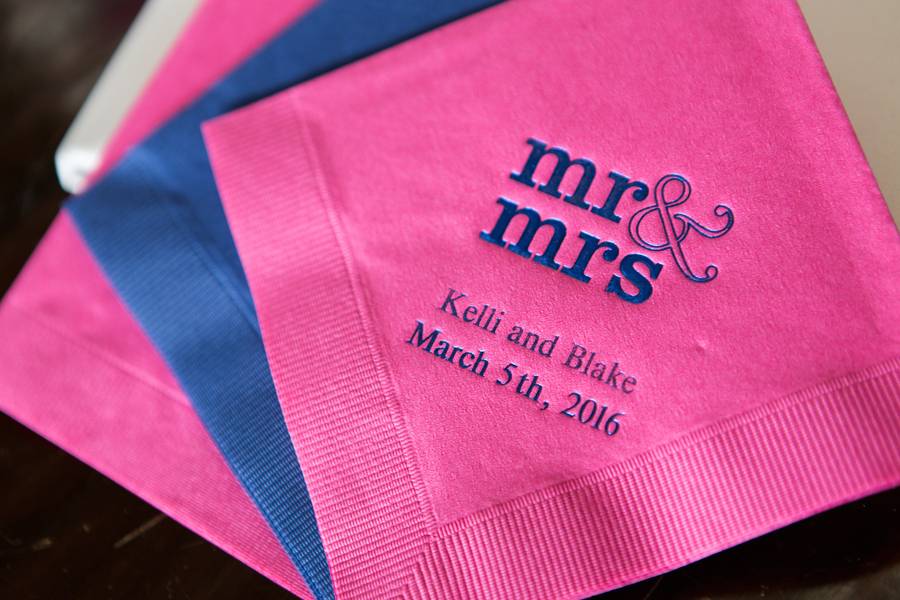 Did you check out their cakes? I LOOOOVE when couples have their own cakes. This way they don't have to compromise on how they want them to look.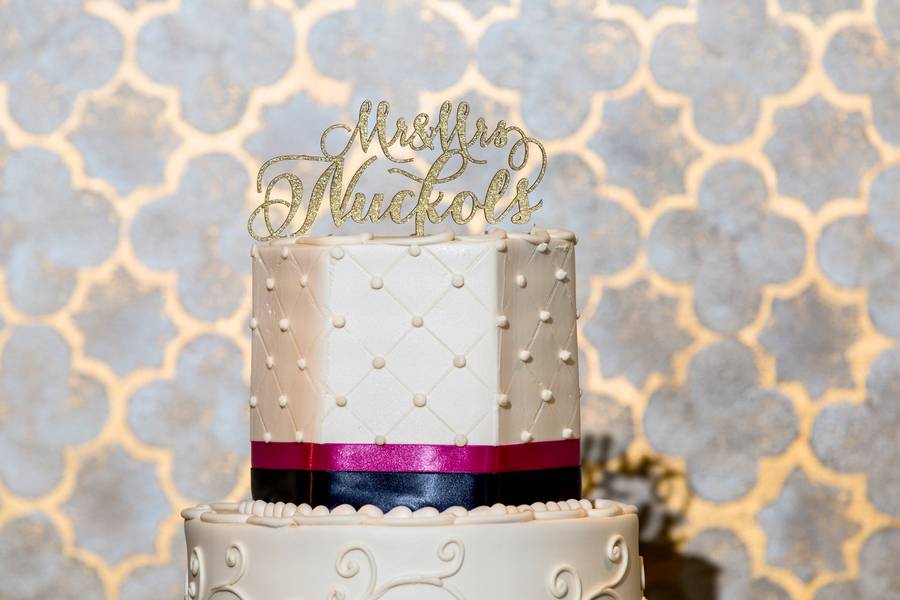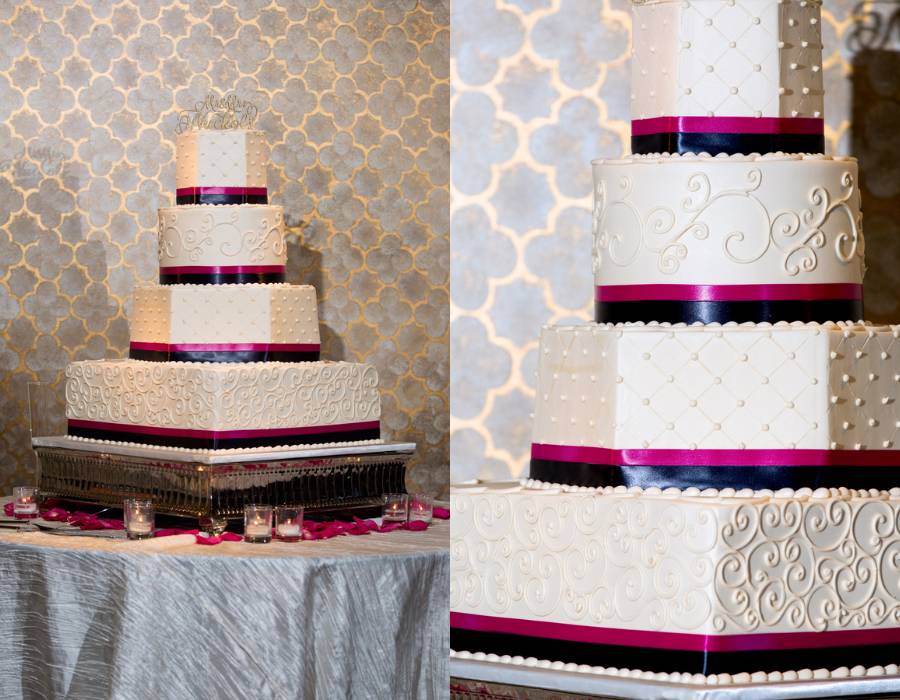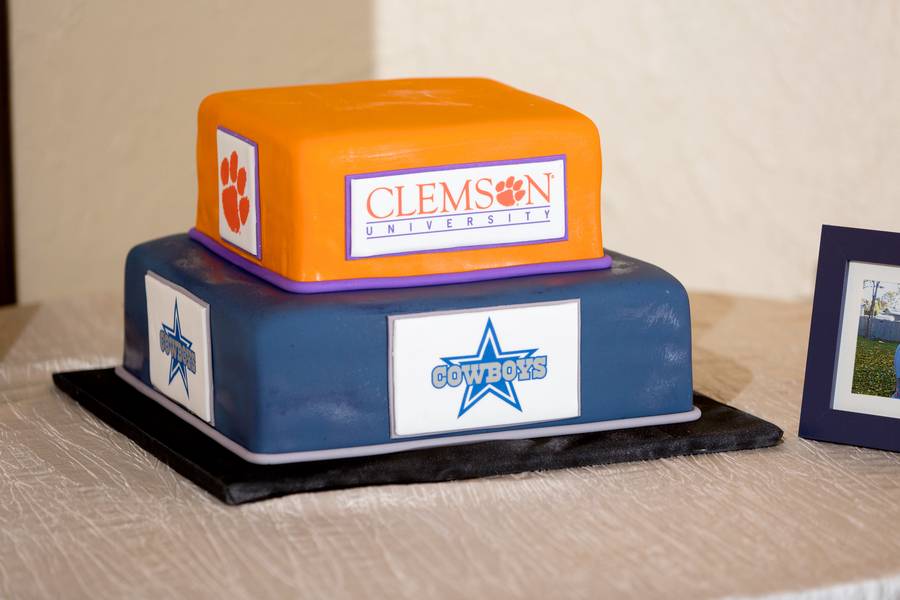 Take this Advice
Remember that you can't please everybody. Weddings are notorious for inspiring those around you to offer up unsolicited advice and expectations that you DON'T have to listen to! This is your day! Do your thing. You want a halloween-themed garter in March that doesn't match the rest of your wedding colors? Who cares? That's awesome! Kelli and Blake did it, and nobody has any regrets. I certainly don't regret a single image! ~Laura Parker/Photographer
Money Matters
$20,000 – $45,000
About the Photographer
Fairy Tale Photography believes in providing magazine-quality photographs for every couple's wedding. Their award-winning company originates from Dallas and has opened a second location in Northern California. Fairy Tale was built on the foundations of skill, passion, and a simple desire to bring joy to couples and make their special day as memorable as possible. Having a great experience is priceless when it comes to such an important occasion! A team ensures the quality of service and having the peace of mind that if anything were to happen to your photographer, another one of us would step in and shoot your wedding without missing a beat. All of us are full time wedding photographers and shoot exactly the same style so our images are consistently gorgeous! Our team at Fairy Tale is beyond passionate and emotionally invested in the happiness of our couples and their families, capturing tear-jerking moments on your wedding day for you to cherish forever. Taking the time to learn the details of each couple's love story helps us formulate a plan to encapsulate the essence of what makes you unique- from your engagement photos to fun, personalized ring shots. From backyards to private islands, we will be there to document every moment! Choosing us means you are supporting 5 hard-working women and our families. We can't tell you what this means to us, and how we have to pinch ourselves because we get to do this for a living! Seeing the look on our couples' faces is the best part (and the reason we work all these crazy hours), the way you lose your breath and the tears in your eyes… to be able to capture that and be there for you both is a dream come true for all of us. Our packages range between $2500-$7000, and the best way to get in touch is to send us an inquiry on our website.
Vendors
Photographer: Fairy Tale Photography
Event Venue: The Chapel at Ana Villa
Dress Store: Demetrios Bridal
DJ: LeForce Entertainment
Bakery: Frosted Art Bakery
Floral Designer: Kate Foley Designs
Makeup Artist: Elan Make Up Studio
Cinema and Video: Clayton Taylor Films
Officiant: Love Notes