Katie and Tyler do not only share this beautiful house together. They also share a passion for fashion. The couple even styled themselves throughout the shoot. They were very hands-on and involved that the location they chose to have their engagement session is their home and neighborhood. Katie said it was relaxing and comfortable to have it done at home. Pretty wise might I add. You don't have to go too far to have your engagement session. Your home could be a great setting for a lovely shoot. Not only it is intimate and personal, it could also help you save.
What did you want to portray in your engagement shoot?
We wanted our engagement pictures to fully capture us as a couple and as individuals. We are very much alike when it comes to personality and style so we wanted our engagement pictures to portray that. We wanted them to be elegant yet meaningful and I think Earthmuse did just that!
Why did you choose the location?
We choose our location because it was special to us. Our pictures were taken in our home and on our street. It was the first place that we lived together and it's very special to us. It's somewhere we feel very comfortable and love spending time, we are able to relax and be ourselves at home.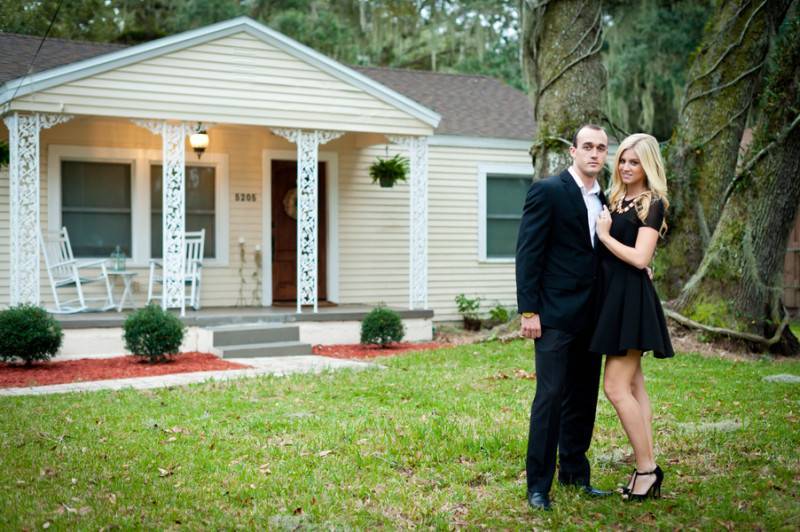 What inspired your outfits for the engagement session?
We share of love of many things, but one of our biggest is definitely fashion. We both love a reason to dress up and we thought that our engagement pictures should be just that, a dressy occasion.
Do the photos give a hint on what will happen on their wedding day? How so?
Our wedding is styled romantic, and formal. It is an evening wedding and I feel that our pictures definitely set the tone for our wedding day!
How did you feel at ease with all the posed shooting?
Our photographer was amazing, she knows exactly how to make you feel comfortable. At first we couldn't stop giggling long enough to take a picture but that quickly faded. Tyler guided me through the pictures and made me feel very relaxed. It was fun! Of the champagne definitely helped!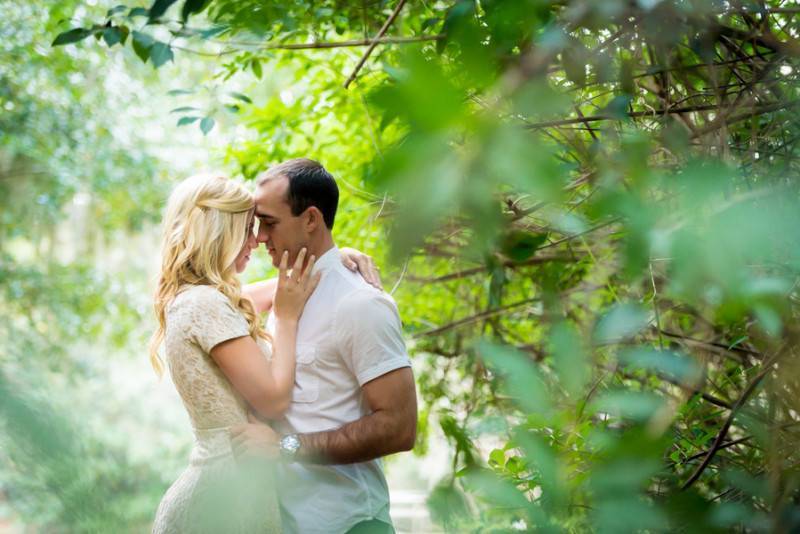 VENDORS
Photographer: Earthmuse Photography
Makeup Artist: LeJeune Artistry