It does not really feel like Christmas without snow, twinkling lights, Christmas flowers and our own garlands for the holiday décor. The festive cheer and dazzling displays often mark up the holiday season and wholesale garlands are more often than not used to make such ambiance for the homes and even business environments.
Banisters, mantles, windows, and doorways could all be decorated with garlands in the holiday season and the best part is there are a million ways to do it. You could easily put lights in them or use some festooning to decorate them or even use all sorts of sparkles, glitter and ornamental elements to make them shine for the holidays. There is also an option of accentuating the chandeliers and dining tables with them to transform your everyday spaces into a winter wonderland. The versatility of the garlands almost makes them mandatory for the holiday season.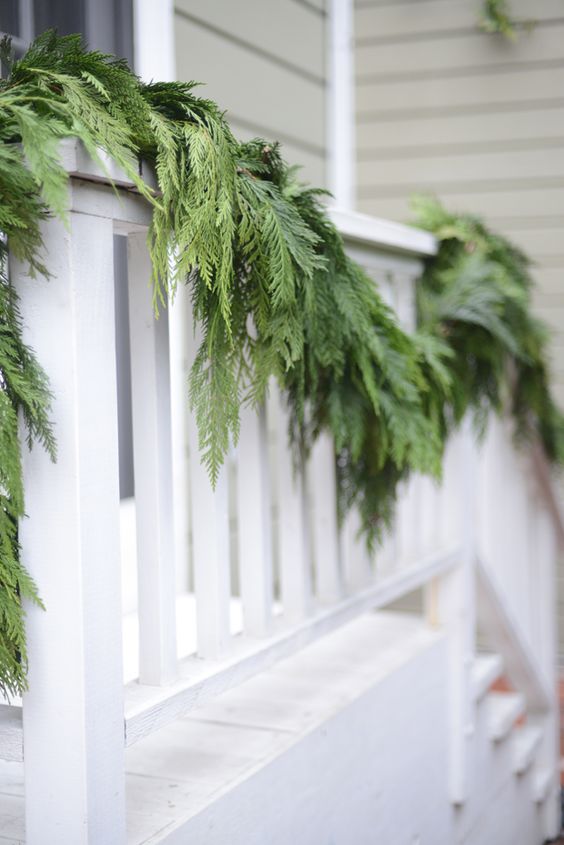 Irrespective of your budget, choice and preferences; the garlands have something for everyone to make their holidays more special. Christmas balls, berries, Snowflakes, pinecones, gumballs could all contribute in making your own DIY garlands for the season and whether you want to style your home in a rustic, contemporary or modern way; these elements could easily come into play. There are endless possibilities with garlands which give you the perfect canvas for showcasing the creativity and crafting skills. And not to forget, the fun and quality time that you could spend with your friends and family while planning and making the decorations.
Are you in a fix about the holiday season and could use some inspiration in terms of the garlands decoration ideas – we have the perfect guide to get you started. Here are a few ideas that you could easily use to transform your everyday spaces into a spectacle for welcoming your guests:
For the mirror: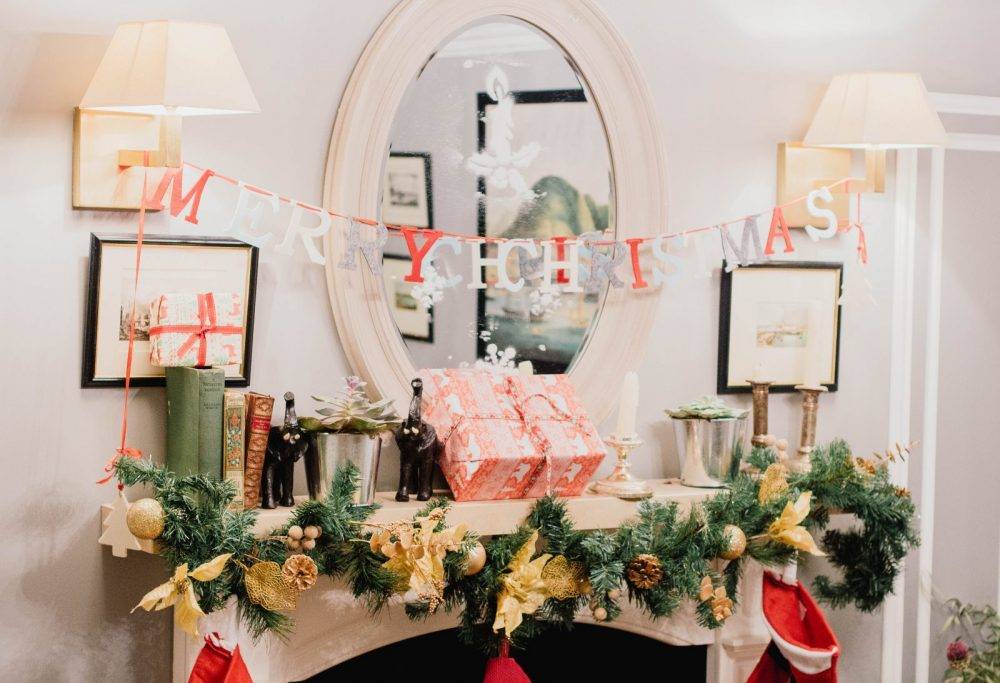 Most people go overlooking the mirrors when it comes to holiday décor but it simply does not hurt even for the wall mirrors of your house to reflect some of that holiday spirit itself. You could easily drape the frames of your wall mirrors with beautiful looking garlands to make a statement in terms of the holiday décor. Remember to use your greens wisely and something that is less structured so that it hangs nicely along the sides. Cedars and pines could perfectly fit the bill here.
For your banisters
The length of a banister gives you ample space to drape a garland and use your creativity as well. There is not a better way to greet your guests when they walk in the door than probably a sight of beautifully draped garlands on the banister. Just remember to leave some area out of the drape so that your guests can use it to hold while going up and down the stairs.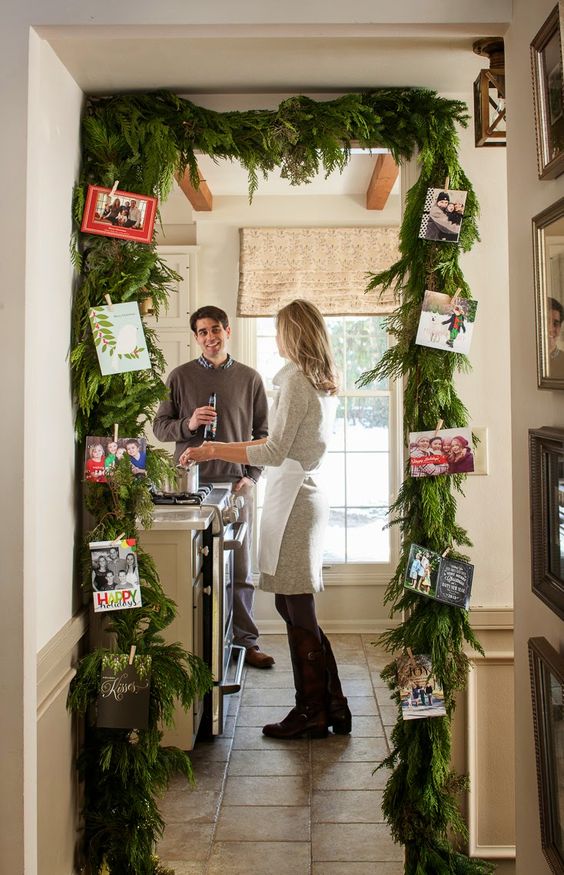 For your Mantel:
If you have a big mantle in your house, you could easily use it to accentuate the holiday spirit. Just remember to use a garland that does justice to the size of your mantelpiece. You would not want to drape a mighty mantle with a small garland and make the whole arrangement look underprepared and empty. For instance, the clusters of citrus in scaled up garland is a holiday classic for a big mantle and makes quite a statement when it comes to holiday décor for the season.
Small Mantle:
In case you possess a petite or a modest mantle, you should use garlands more as an accent rather than something overpowering, bushy or elaborate. If you're confused about whether to drape the mantle with garlands or not, you could always use this general rule:
Complete drape: it means over the top of mantle and down the sides to the floor
Partial drape: this also refers to over the top of mantle but when it comes to down the sides, you just need to go halfway to the floor.
No drape at all: this essentially mean atop the mantle with no spillovers down the sides
If you do not have a wall mirror:
If you have an apartment and do not have a wall mirror, banister or even mantle to drape a garland for the holiday season, you could always use your doorways, windows and walls to reflect the holiday spirits too. There are still plenty of spaces that you could easily use to decorate with wholesale garlands if you do use some creativity. If you do not want holes in your apartment walls, there are still options of removable hooks to deck the walls and other interior spaces with holiday or wholesale garlands.
For your table: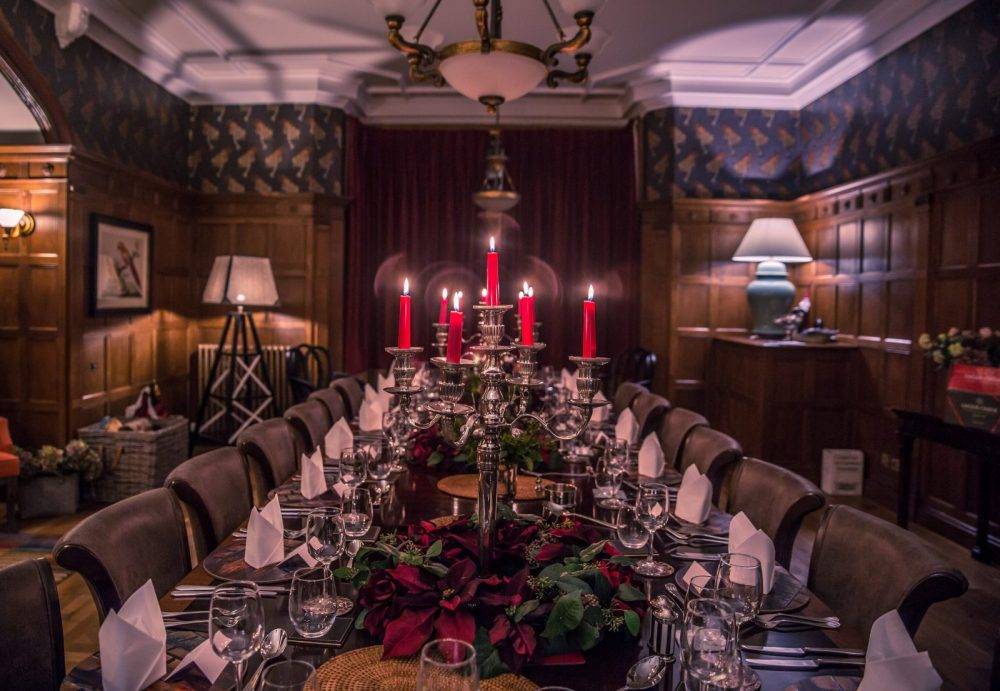 The center of your tables would be absolutely incomplete in holidays without some of those beautiful garlands in the mix. Few votives and pillar candles could be perfect to light the way on your center tables in the season along with garlands. You could easily use all sorts of garlands as centerpiece right from the ruscus garlands to boxwood garlands to make the tables shine in all their holiday glory. If you so want to make a statement, magnolia leaves make such beautiful ingredients for a dinner table. They not only look chic and sophisticated but also do not possess any scent to interfere with that of the food.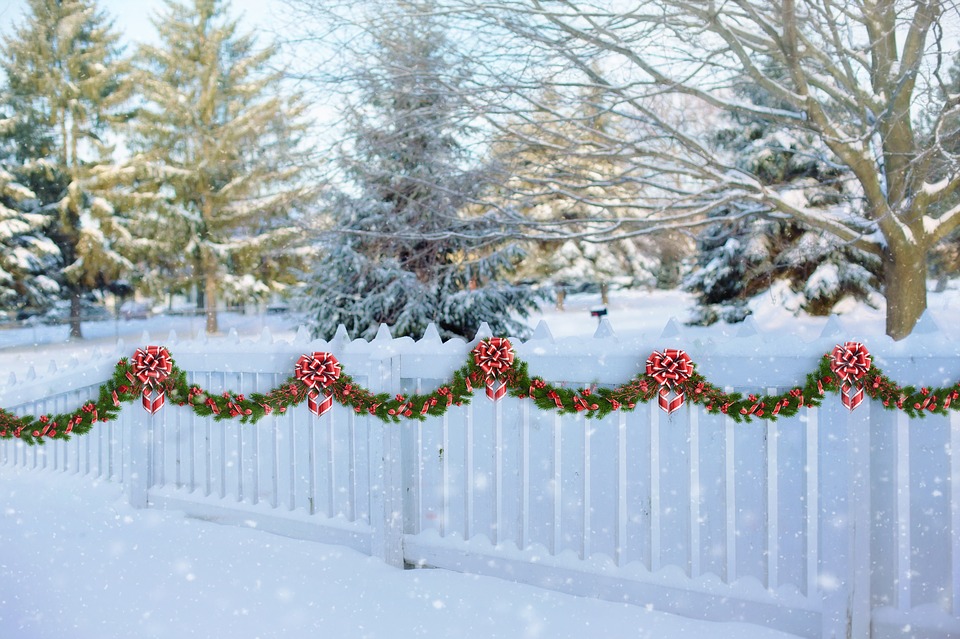 You could easily use festive embellishments right from twinkling lights, colorful candles to fruits and pine cones to grace your holiday décor for the season. If the salal garlands do not fit the scheme of things and you want something more creative, you could always use gumdrop Christmas garlands. Poinsettia garlands are also a great idea for the holiday season décor as they bring the right mix of glitz and glamour for the season. There is no rule that you could only go with greens and flowers when it comes to garland decorations and even non floral and non greenery pieces could work out perfectly if used wisely.
Do you have any special garland ideas for the season décor? How are you planning to decorate your homes and business spaces this holiday season with garlands? Please share with us
Happy holidaying with garlands..