We've got another surprise proposal for you guys. And again, our feature will not disappoint the hopeless romantic in you. I love the alley where our groom, Jeff, proposed. It looked so picturesque with it's brick wall houses and cobblestone path. He actually described it as "historical, timeless, and intimate" which is what our title is referencing to. After this spontaneous moment, they had a lovely sunset photo shoot around the city with the rush of the proposal still eminent from their smiles and poses which looked so blissful. What a beautiful couple. Congratulations Amanda & Jeff!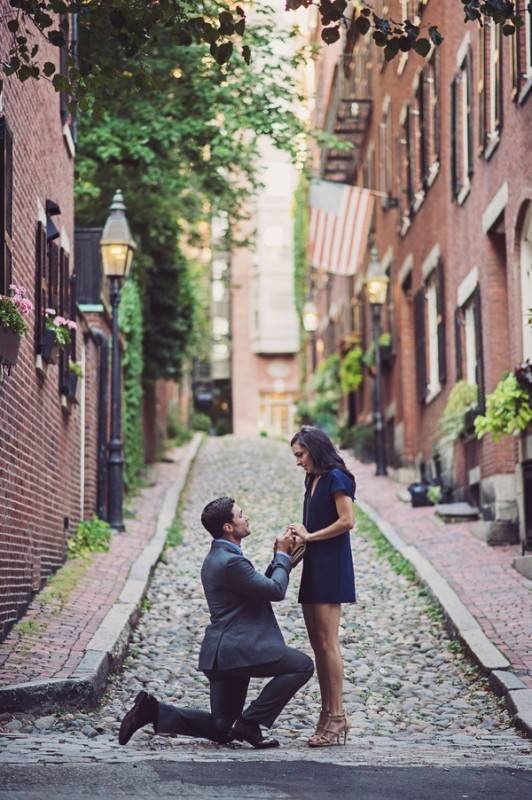 From the bride:
We met in 2008, reunited in 2012 and sheer bliss ensued in 2014. Jeff and I first met in college 7 years ago working at a retail store. I can still remember to this day how nervous we were when he first approached me to strike up conversation; the attraction between both of us was instantaneous. After college, Jeff moved to New York City while I continued to work in Buffalo, NY where we both attended college, but we didn't let that stop us from going on that first date. In 2012 I started dating, who is in the truest sense of the word, my best friend. And little did I know a stunning and unforgettable proposal was waiting for me in the summer of 2014.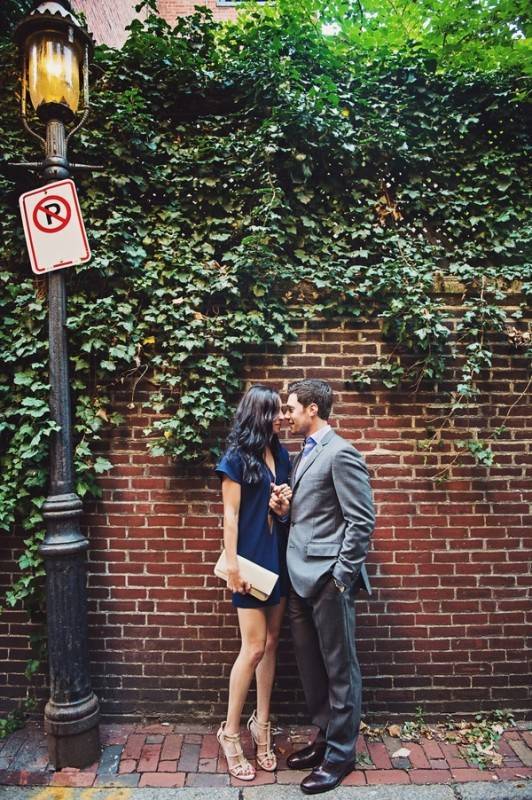 From the groom:
While in Boston the intent was to surprise Amanda with a romantic weekend she wouldn't forget. Prior to our arrival I contacted an old friend Makalya Jade, who now owns and manages one of the up and coming photography businesses in the Boston Area with her husband, The Harris Company. She and I talked about my intentions and after a few emails and phone calls the plan was set in motion for Beacon Hill. We reached the intersection of West Cedar St and Acorn St, where I recited a poem that I wrote for her. The surprise and happiness in her eyes I saw when I asked her to marry me is a moment I'll never forget. The area was exactly what I was looking for Historical, Timeless, and Intimate. The breath taking images captured by Makalya were beyond anything I imagined. She was really able to capture the moment and because of her work Amanda and I will be able to relive that weekend for years to come!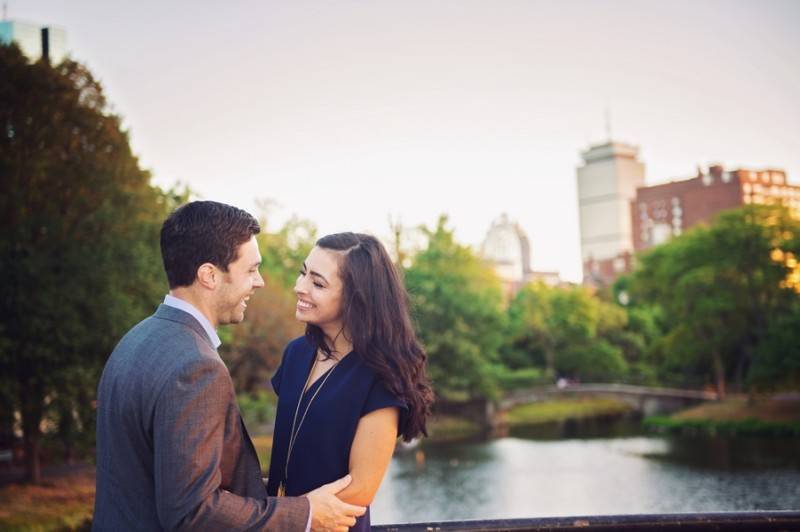 Vendors
Photographer:  Makayla Jade Photography