What are the odds of you and your entourage bumping into another group of wedding folks? Probably pretty slim. So when the opportunity arrives, it's either you become civil and exchange well wishes or do something fun about it. We are lucky that our featured couple today did the latter! Upon chancing another bride and groom, they all decided to recreate the West Side Story – Sharks & Jets rivalry photo. It was all fun and laughs though!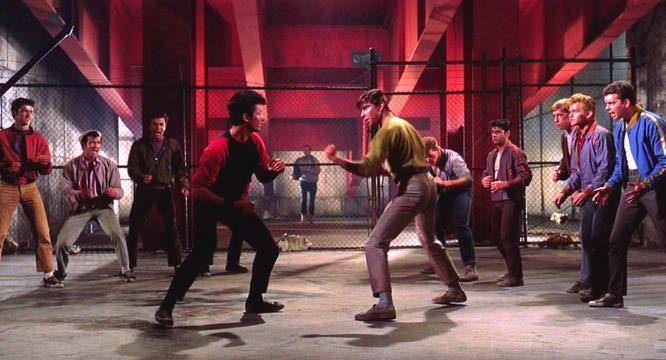 But moving on to the wedding, our couple decided to honor both of their families by having a Filipino-American wedding. A traditional Catholic ceremony followed by a rustic chic reception. It was beautiful, simple and very charming. An awesome wedding indeed. Congratulations Greg & Jennifer!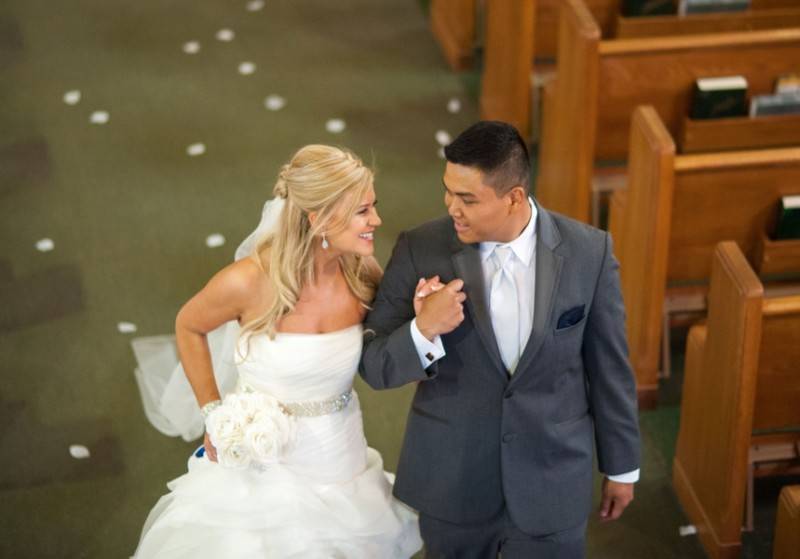 Bride
Greg and I met about five years ago. We were friends first, then fell madly in love. We wanted an intimate wedding so we kept our guest list small. We chose a rustic chic theme for our special day. We honored both of our families with a Filipino-American wedding. After the ceremony, took a trolley to Olive Park where we bumped into another bride and groom. They challenged us to recreate the West Side Story rivalry between the Sharks and the Jets. What a great picture! The photographers of both parties were surprised, but pleased. Usually on location photos, when one bridal encounters another, just a few words of "congratulations" are exchanged. We tried to circulate it around facebook, but never found out who the other party was. The windy city lived up to its name that day, but a brief time in cold spring wind was well worth the photos that we will enjoy for a lifetime.
Our reception was held at The Ivy Room. WGN meteorologist, Duffy Atkins (a dear friend from college) was our reception coordinator. My family helped create our welcoming table featuring our grandparents' and parents' wedding pictures, a homemade card box and handwritten labels for our party favors. Prior to the matron of honor and best man speeches, my father serenaded not me, but Greg. In between sobs, he choked out the words to "I Loved Her First." Our unforgettable day ended with a sparkler send off.
For the most part, ours was a DIY wedding and reception. We did as much of the planning and preparation with the help of family and friends. If we couldn't do it ourselves, we tried to use local businesses.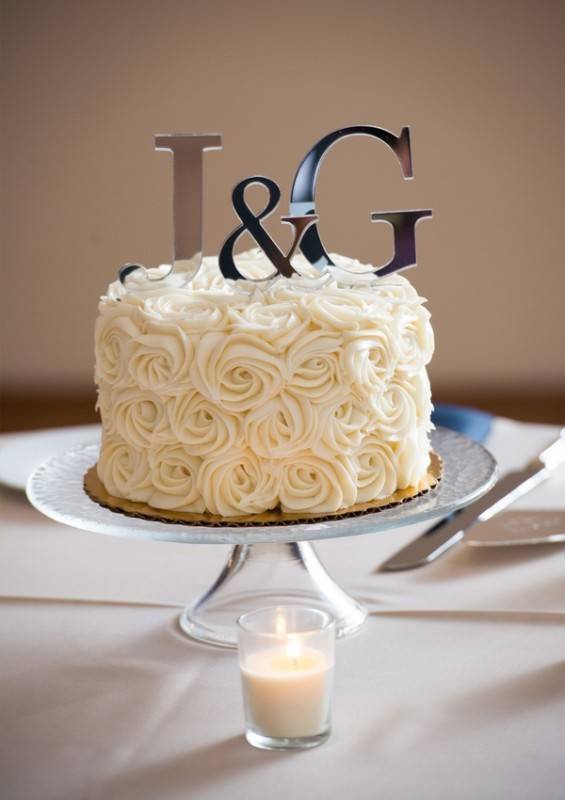 Vendors
Photographer:  Tricia Koning Photography
Transportation:  Chicago Trolley and Double Decker
Caterer:  Food for Thought
Cake Designer:  Sensational Bites
Reception Venue:  The Ivy Room
Dress Designer:  Vera Wang White Collection