You can create a gorgeous effect at your wedding with hanging flower strands. Many brides order these from their florist, but they can be a big blow to the wedding budget. If you'd like to save money and create them yourself, here's how.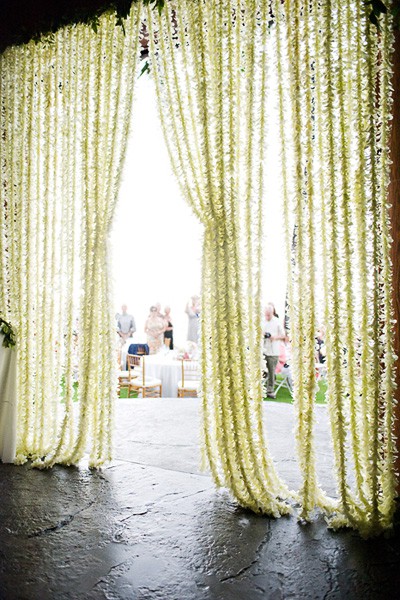 What You'll Need
Purchase bouquets of silk flowers (any type you want) as well as fishing line, a large sewing needle and a hot glue gun with sticks. This is all you need to create these beautiful hanging flower strands. It's attractive with just one type or color of flower, but you can also use a variety of colors for a charming and whimsical look.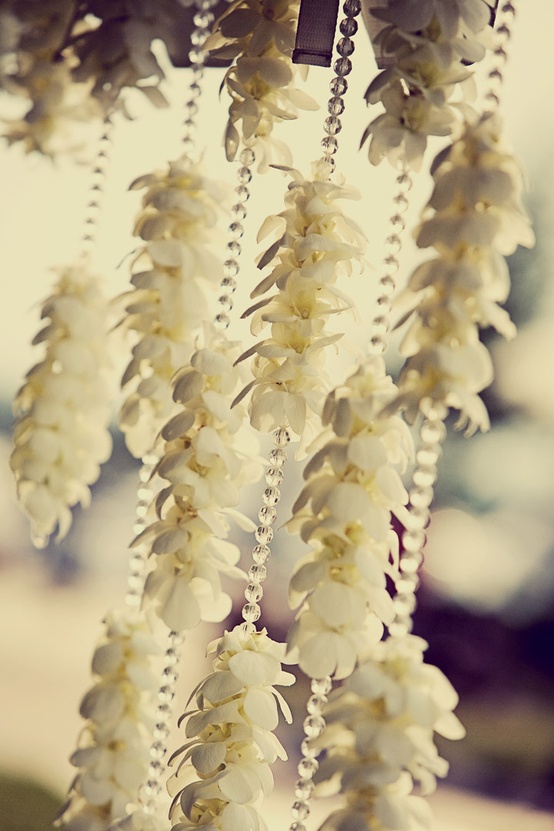 How to Do It
Remove the blossoms from the stems of your artificial flowers. If the blossom is just one piece of fabric, you're fine but if it's more than one, you may need to hot glue them together so they don't fall apart. Next, thread your sewing needle with a long strand of thin fishing line. You'll want to think about the length from the floor to the ceiling when measuring out your fishing line.
Tie a knot in the end of the fishing line (opposite end of the needle) and then thread the flowers over the fishing line by inserting the needle in the middle of the flower and pulling it through the other side. If you want the flowers to sit directly on top of each other, don't tie knots. However, if you want the flowers spaced out, tie knots every few inches in the fishing line before putting a new flower on.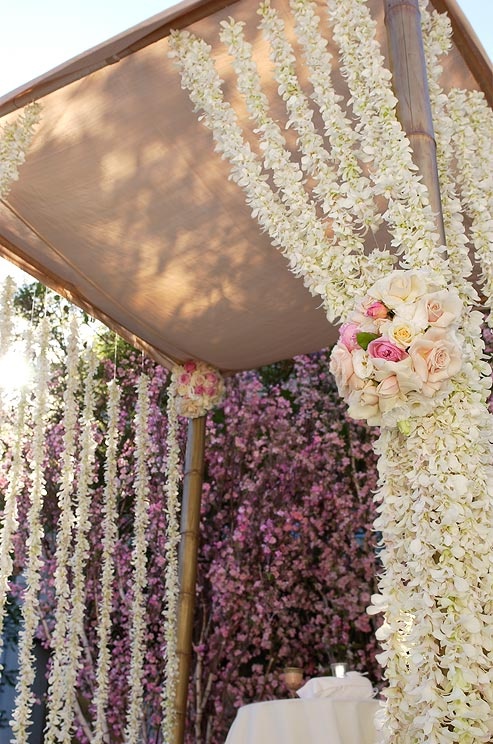 Voila – you can create your own hanging flower strands for an elegant, beautiful wedding and you can save a ton of money in the process.