Amy ♥ Stephen
Small and intimate weddings are now becoming a trend. It may not be for everyone but some couples would really like their wedding to be a family affair. Taking a stand on what their dream wedding was, Amy and Stephen opted to be with closest family and friends. The entire event was as calm and joyous as the couple desired. Congratulations, Amy and Stephen! Cheers to a practical small wedding inspiration!
The Love Story
Stephen and I both grew up in a small town in NW Ohio (Wauseon, Ohio). When I was a sophomore in high school, I would always get a ride home from my older sister who's locker happened to be right next to Stephen's. One day, while I was meeting up with my sister at her locker, Stephen finally approached me and asked me on a date. We quickly became high school sweethearts and the rest is history.

-Amy
Details That Made This Wedding Extra Special
The intimate party. Amy and Stephen were to able to keep a maid of honor, a best man and a total number of 55 people on their big day.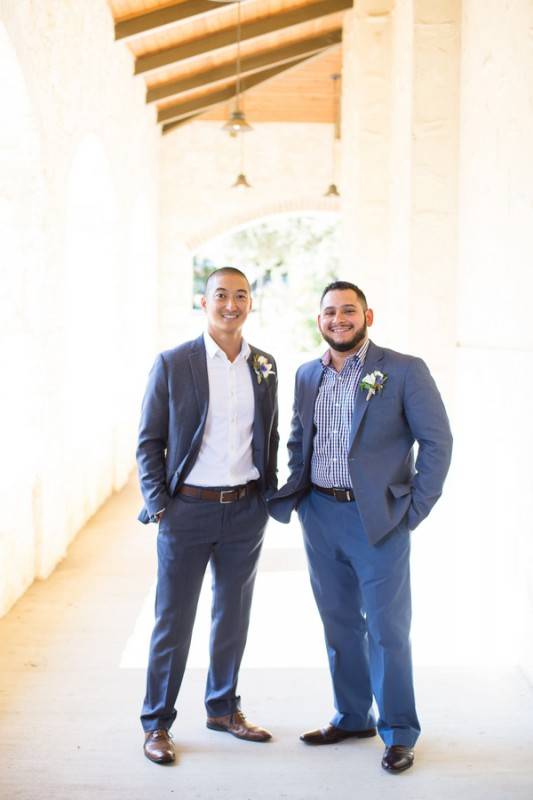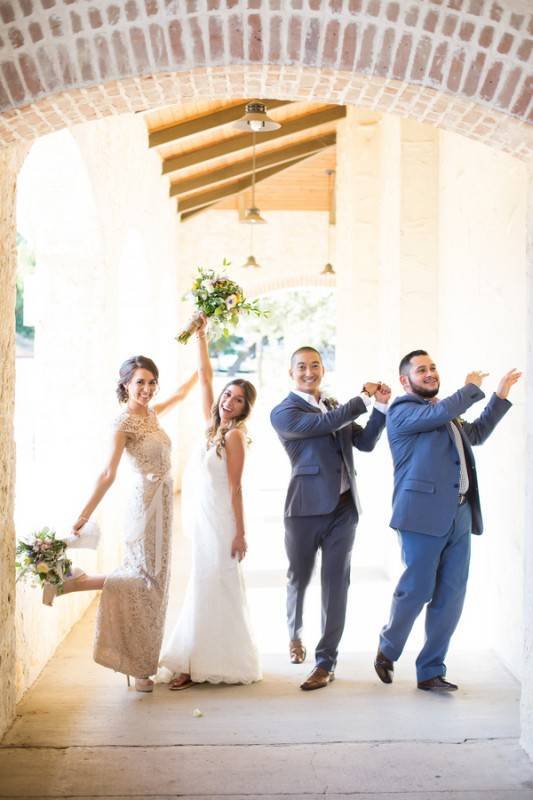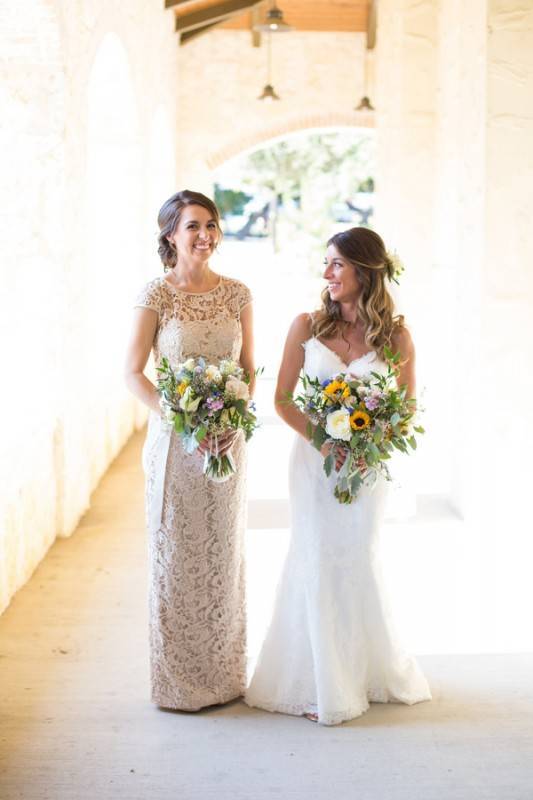 The venue. Amy and Stephen were married in the outdoor courtyard of Oak Hills Church in San Antonio, TX. Their reception took place at Piatti's Restaurant at the beautiful Eilan.
Tips From The Bride
Don't get too caught up in perfection. There are going to be things that don't go exactly as planned, differences in opinions, and other unexpected events. Embrace these moments, accept that you cannot please everyone and most of all, don't loose sight of what this celebration is truly all about – the union between the both of you.

-Amy
Money Matters
Wedding Budget:$10,000 – $20,000
♥♥♥
VENDORS
Reception: Eilan Hotel & Spa
Cake Designer: Cakes by Cathy Young
Floral Designer: HEB Blooms
Dress Store: Impression Bridal (San Antonio)