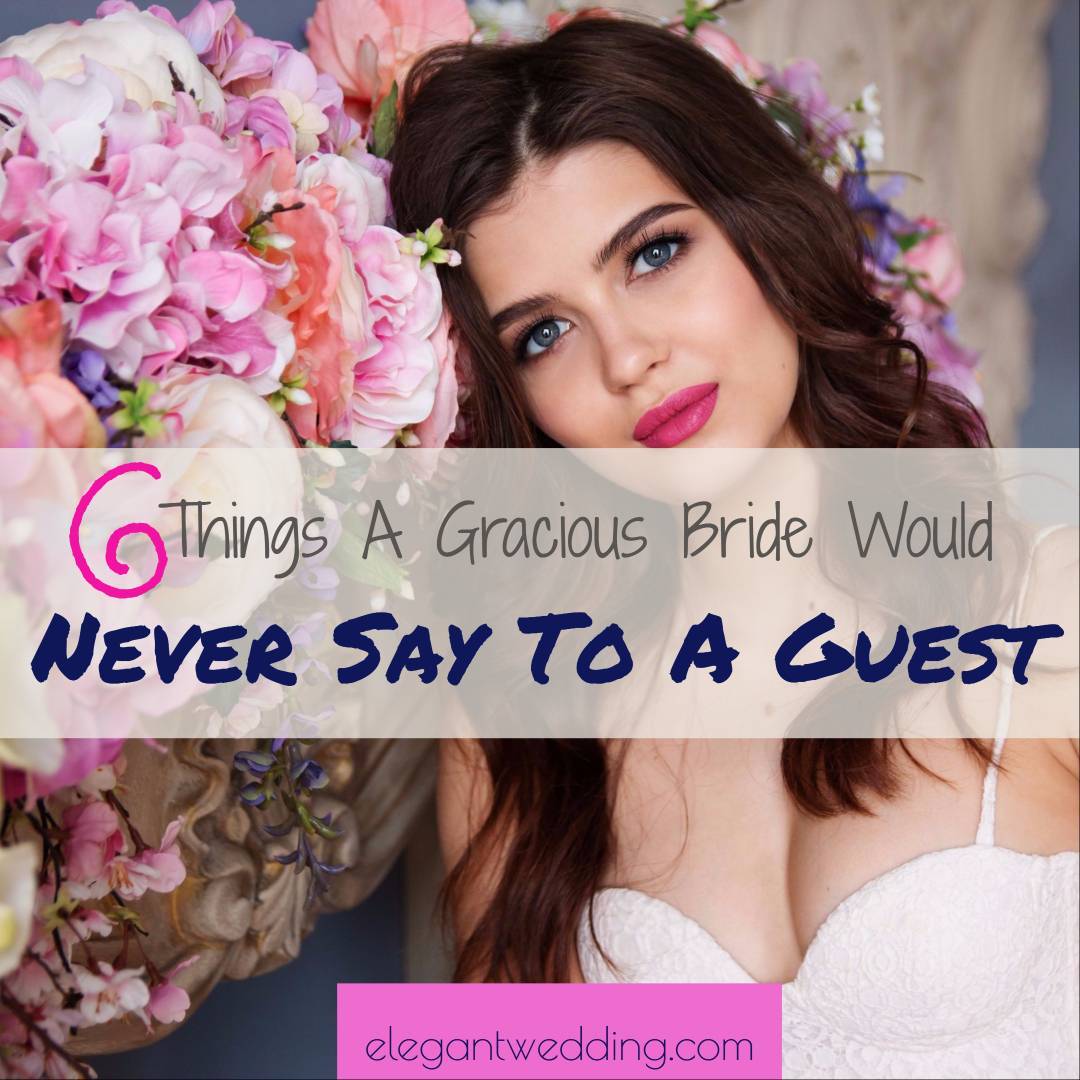 Is your wedding the largest event you have ever hosted? That's okay! Feel like an seasoned hostess by learning the things that a bride should never say to her guests. A gracious hostess is kind, courteous, and polite no matter what she is feeling on the inside. It is only one day, after all! After that, you can go back to venting, brutal honesty, and whatever else you need to do! However, on the big day a bride should never say…
"Because I said so"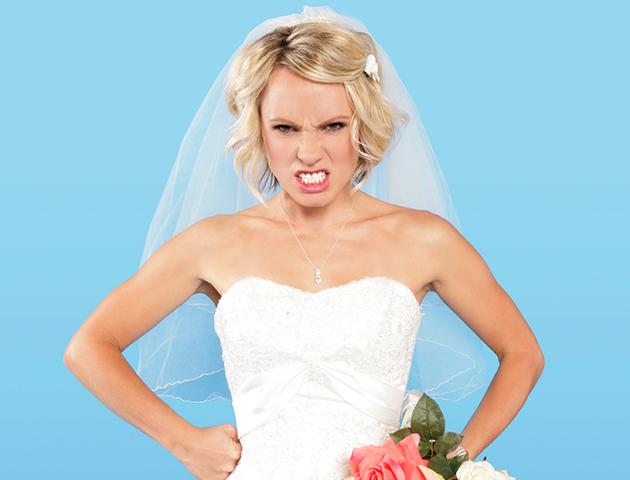 In the heat of the moment, it might be tempting to assert your role as the guest of honor. The wedding is all about you and your fiance! But rather than sounding like a bridezilla, phrase your preferences in a more subtle way. You can say things like, "I love your idea, but I'd really prefer to wait here for the photographer," or "our wedding is for adults only", or whatever other preference you wish to assert.
"Now it's time for…"
Rather than direct the flow of events, allow your wedding planner, the band leader, or your DJ to speak up. You should never feel that you have to wrangle the crowds
"No photographs please"
Though you are the star of the party, you should not abruptly dictate what others can and can not do. I have been to weddings where a bride wanted only the professional photographer to take photos, and she announced that no one else should take pics. This dampened the mood and made guest feel controlled. If you want to make this request, get your wording down, and request an "unplugged ceremony" well in advance!
"I'm glad they didn't come"
When you speak with your guests, no matter how well you know them, never speak ill of someone else. A gracious host is kind! When you speak negatively, it affects the way people see you. It doesn't matter who you are speaking about, or what they have done. Keep criticisms to your self!
"That wasn't supposed to happen"
There are a thousand little details to your wedding, and some of them are bound to go wrong. A gracious hostess will not point out the flaws, but will rather focus on what is going right! I was at a wedding once when a hurricane warning threw all of the guests into a tizzy. The hostess handled it like a star by remaining positive and calm!
"The venue cost…"
Never, never discuss the price of anything related to your wedding with your guests! This is tacky and will sound rude. Keep the financial details quiet, and redirect conversation by saying something appreciative about the people who have shown up to support you.
Even if your wedding is the largest event you have ever put together, you can handle your hostess duties with tact and grace. Be courteous and kind, and avoid sounding unappreciative or bossy.
How are you feeling about being the hostess of your big day? Leave a note below to share whether you are excited or nervous!
Can't wait to hear from you!