Nothing could be more romantic than a wedding ceremony during the winter months. The falling temperature didn't stop Jacqueline and Darrell from tying the knot in Pittsburgh, Pennsylvania! Their love, rather, gave warmth to the day as the couple celebrated such a wonderful moment in their lives. It was a rain of red, purple and gold that bring together every amusing detail during the wedding. Well, who knows you might want to have such kind of wedding somebody so read on! Shots from Leeann Marie, Wedding Photographers are fun worth seeing for. Hooray!
Extra Special Details
The ceremony included classic readings and songs, but the bridal entrance was led by a trumpet.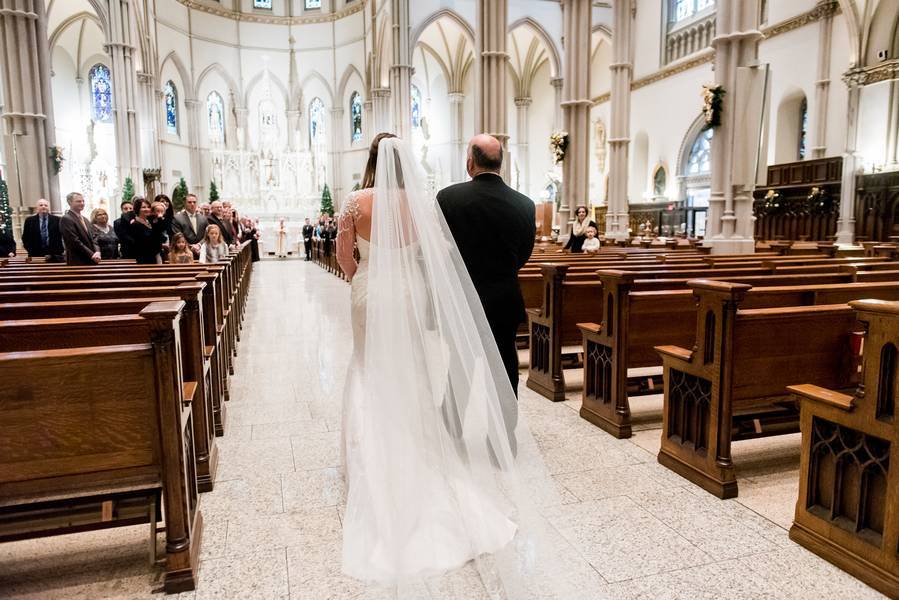 The bridesmaids and groomsmen wore black dresses and tuxedos, with subtle hints of red and gold, a wonderful holiday feel.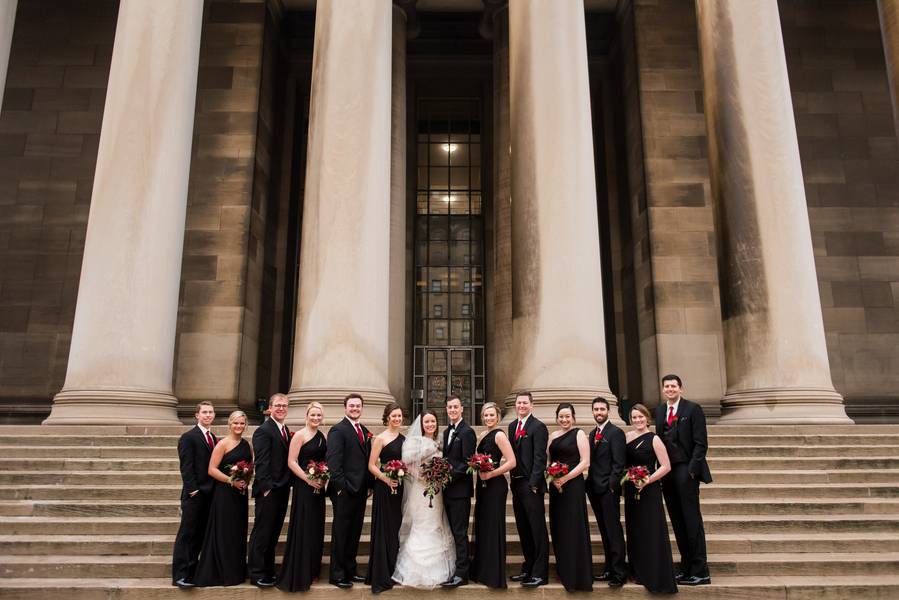 The bride asked her bridesmaids to be a part of her special day with a pair of deep red Ugg boots that were then worn for a picture with their dresses on the wedding day and she also wore the "I Do" Uggs, which were studded with pearls, beading, and crystals.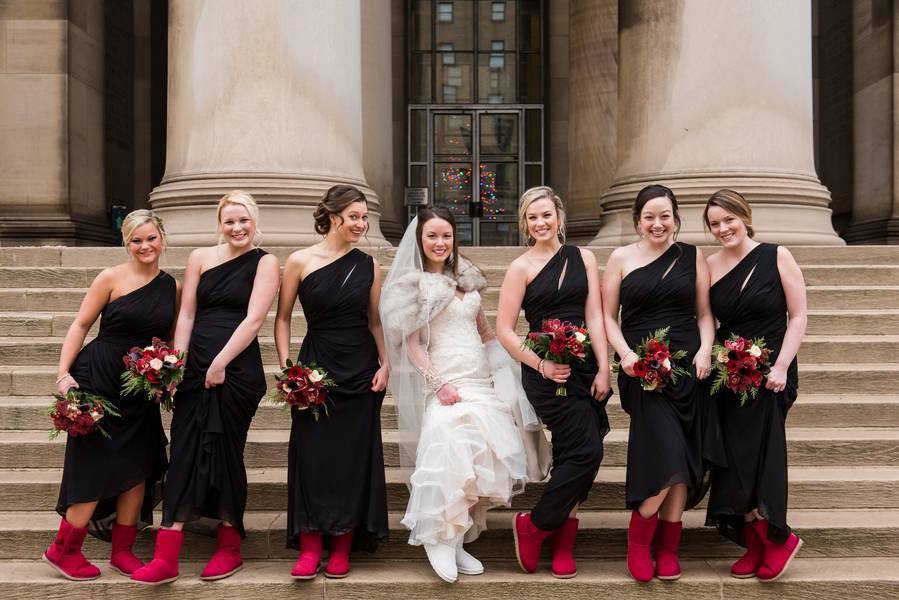 Instead of keeping the tradition that the  flower girl dresses should match the color of the bridal gown, she chose a deep red dress with black accents for her flower girls.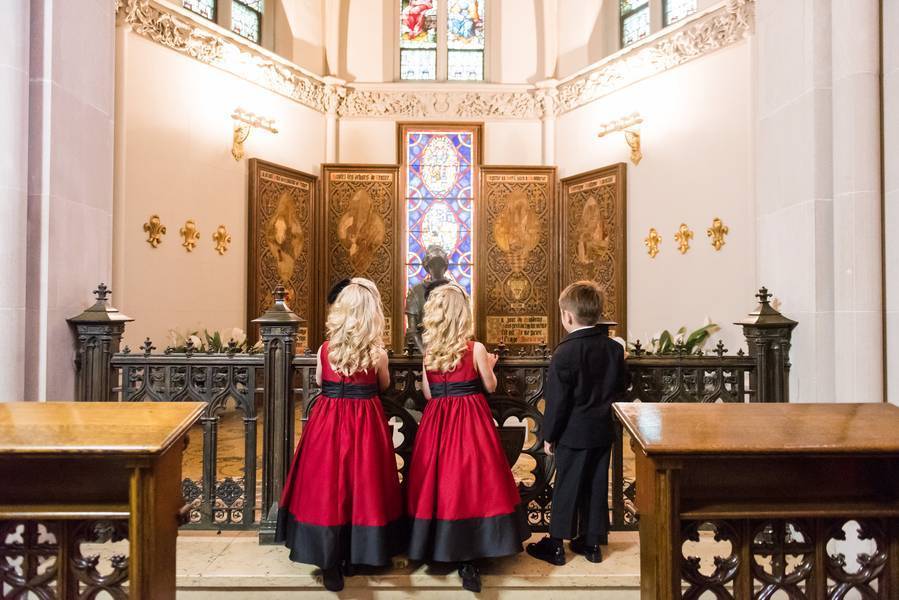 For their Guest Book, they wanted it to be unique so they asked each of their guests to sign a black Christmas ornament in gold, to help them decorate their first Christmas tree as husband and wife.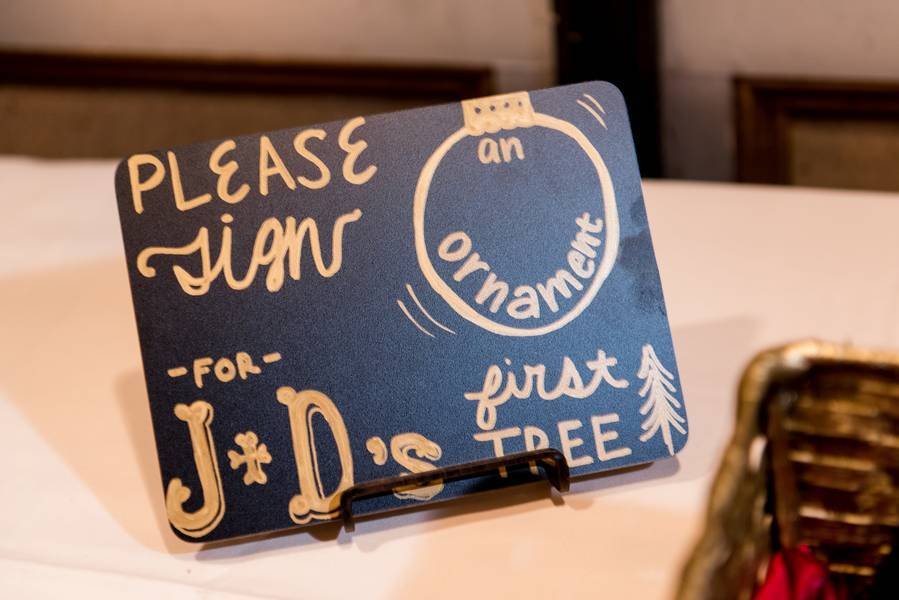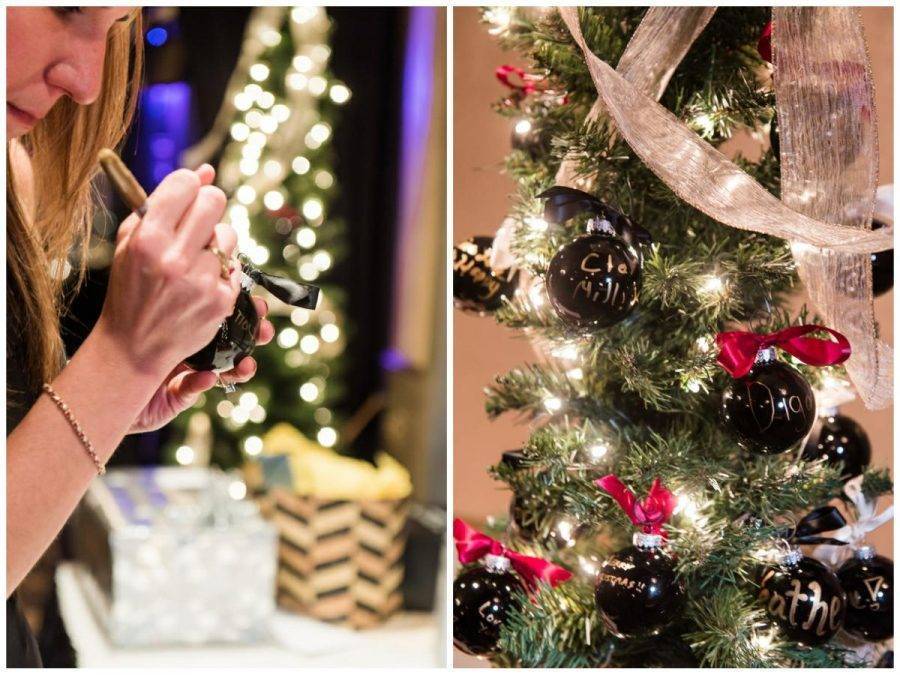 The Flowers
The bride chose two of her favorite flowers to be included in the bouquets, calla lilies, and orchids. The bridal bouquet was made of dark eggplant calla lilies, with touches of red berries, bringing in the deep winter colors; the groom had a matching boutonnière.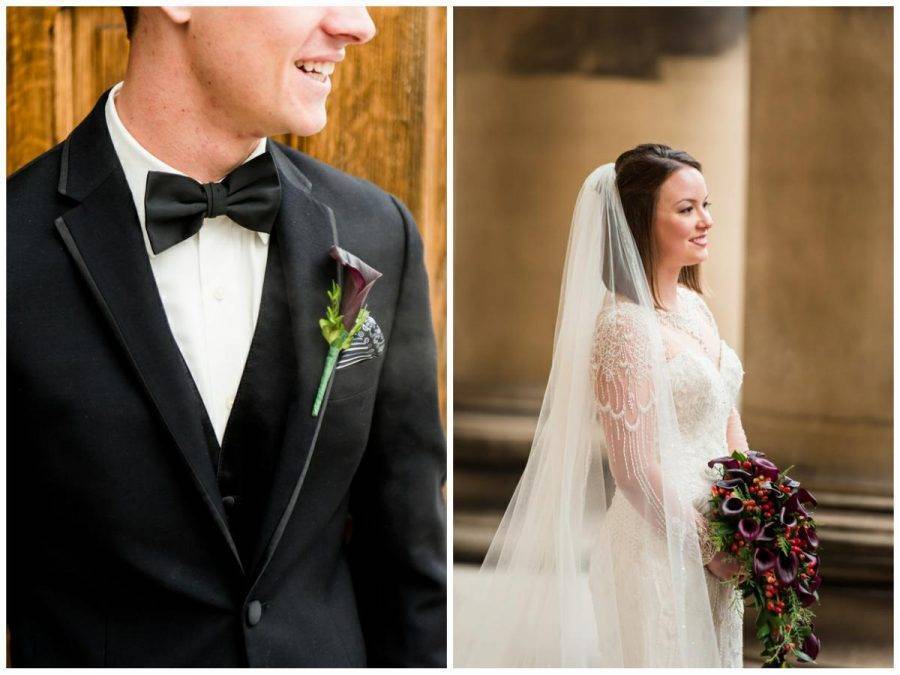 The Bride's Style
To show a bit of her style, she wore deep red, suede Louboutin booties, and jewelry from her grandmothers. The sixpence in her shoe was passed down from her maternal grandmother, and over her dress, she wore a white mink shrug that was passed down to her from her paternal grandmother. Her garter was handmade by one of her aunts, and included lace and pearls from her mother's and grandmothers' bridal gowns (something old), and was accented by a flower made from the blue gown that her aunt wore as the Maid of Honor in her mother's wedding (something blue). (The something new was the elastic, and the something borrowed, was a thread from her aunt and godmother.)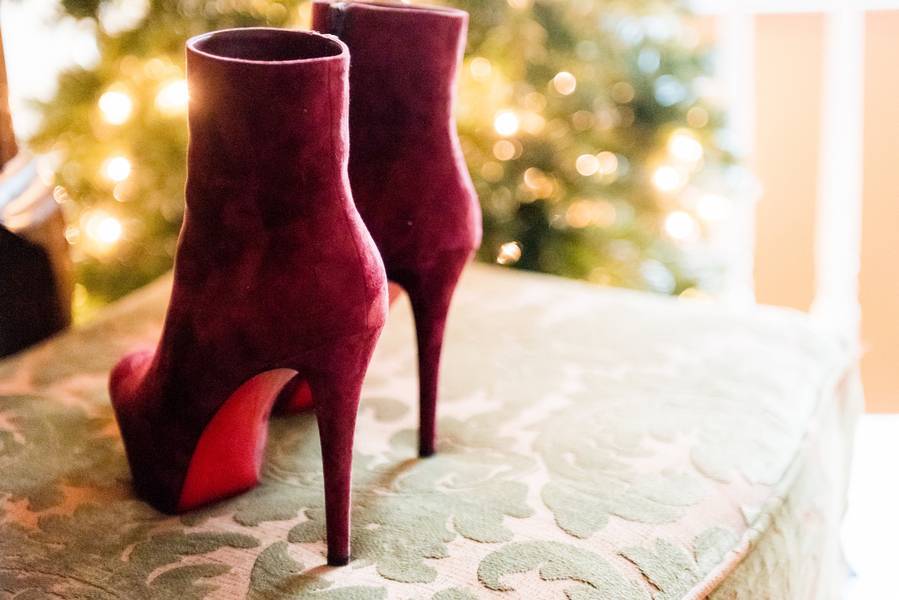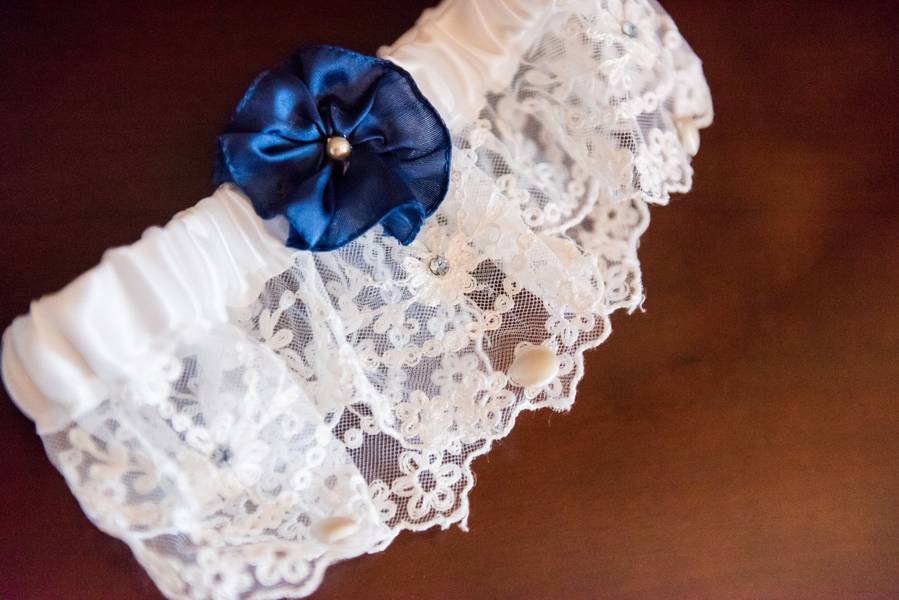 The First Dance
The couple chose a classic love song for their first dance together, a song they believed described their relationship, "Can't Help Falling in Love" by Elvis Presley. However, they put their own spin on their first dance by having the band lead with a ukulele, as they did a version of the rumba.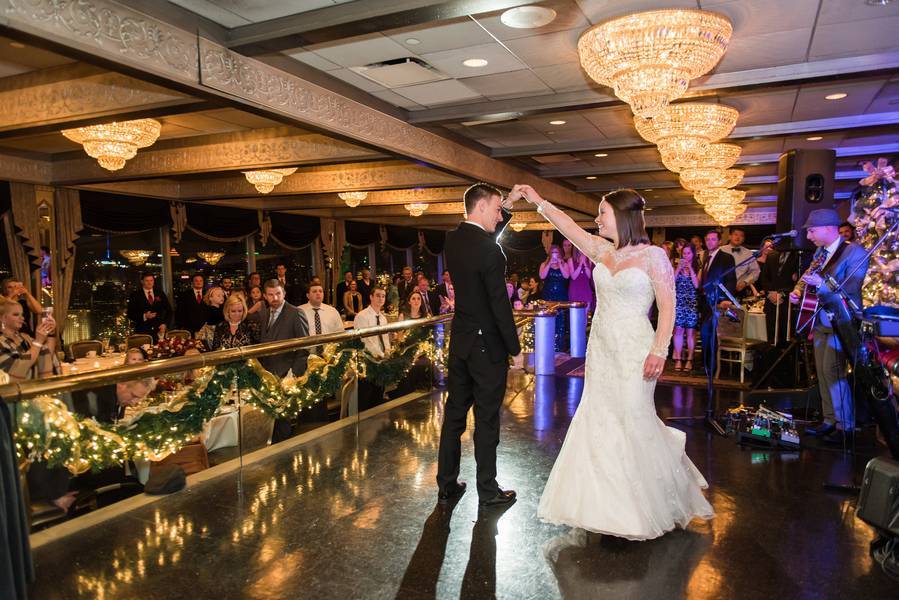 Tips from the Bride
♥ Remember to have fun and enjoy the process! There are a lot of decisions to be made, but try not to be overwhelmed or to dwell on any one detail—take it one step at a time, it'll all get done!
♥ One specific thing Darrell and I really valued during the planning process were the ballroom dancing lessons we decided to take. We were two weeks out from the wedding and had forgotten that was something we had talked about doing—both for the experience and for fun (and so we felt a little better on the dance floor!). Even though we were only able to complete a few lessons before our big day, it served as a wonderful activity for us to just slow down and spend some time together amidst all of the craziness happening during the planning process.
Vendors
Photographer:  Leeann Marie, Wedding Photographers
DJ: Jason Kendall Productions
Reception Venue: LeMont Restaurant
Bakery: Oakmont Bakery
Dress Store: One Enchanted Evening
Floral Designer: Z Florist