Do you love the flawlessly done wedding cookie favors you see at upscale bakeries? If you think those are beautiful, you should see what these amazing bakers and decorators cook up for Valentine's Day weddings! Check out these gorgeous Valentine's Day Wedding cookies…and maybe add them to your shopping list if your wedding will take place on Valentine's Day.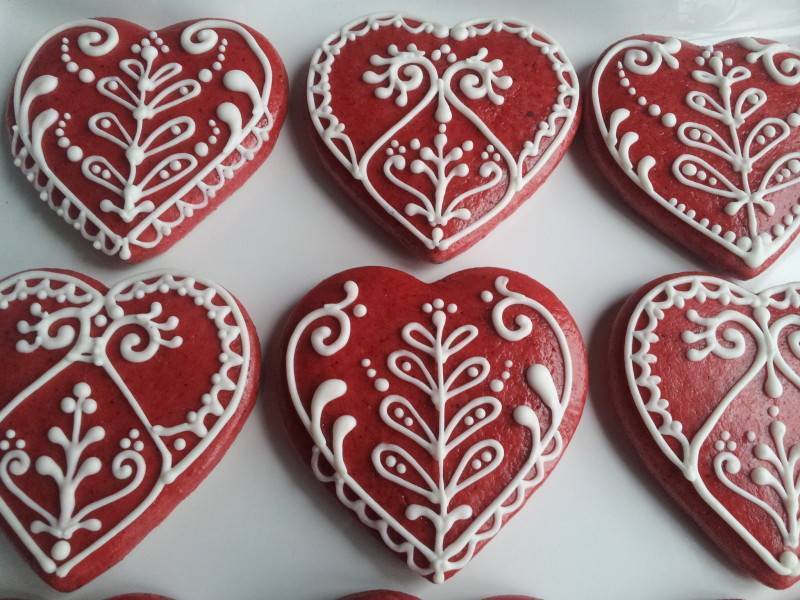 Check out these Valentine's Day gingerbread cookies from Cookmunk Cookies. They are absolutely gorgeous and the piping is flawless!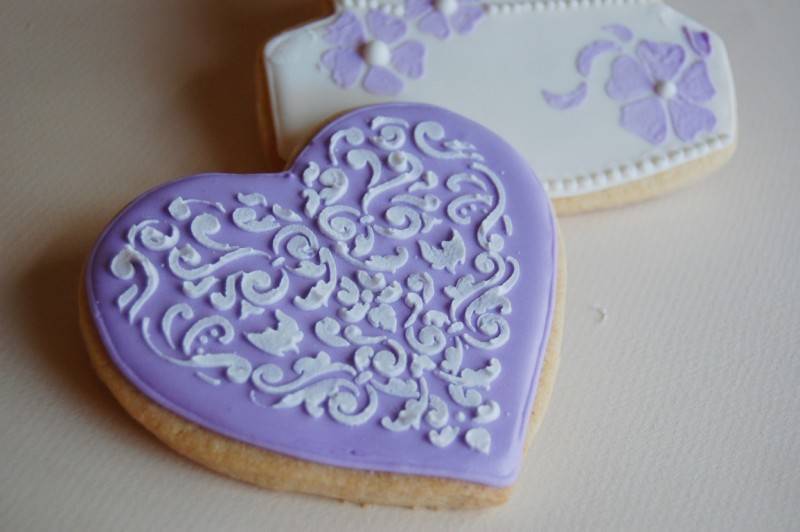 These stenciled lavender heart cookies are just beautiful. We love the polished, elegant look and the beauty of the muted lavender color. These are from Annie's Custom Cookies.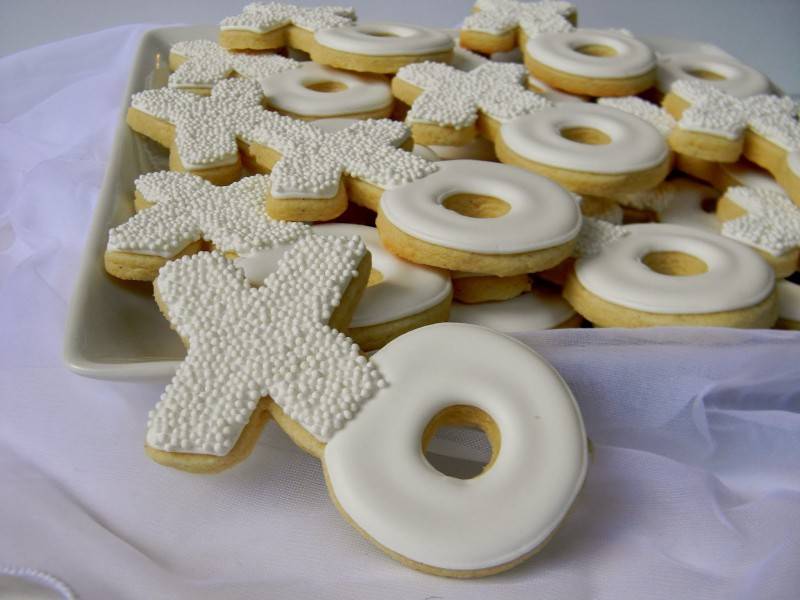 We just love the simplicity and beauty of these "XO" cookies from Sweet Melissa's Cookies. We especially love how one of the cookies is smooth and the other has white sprinkles for texture!
These heart cookies from Cookie Connection are simply to die for! We love how the different cookies match and how they're available in virtually every color of the rainbow – making it easy to have cookies in your wedding colors!
These cookies are absolutely adorable – made with beautiful pink and white icing. We especially love the tattoo-style font!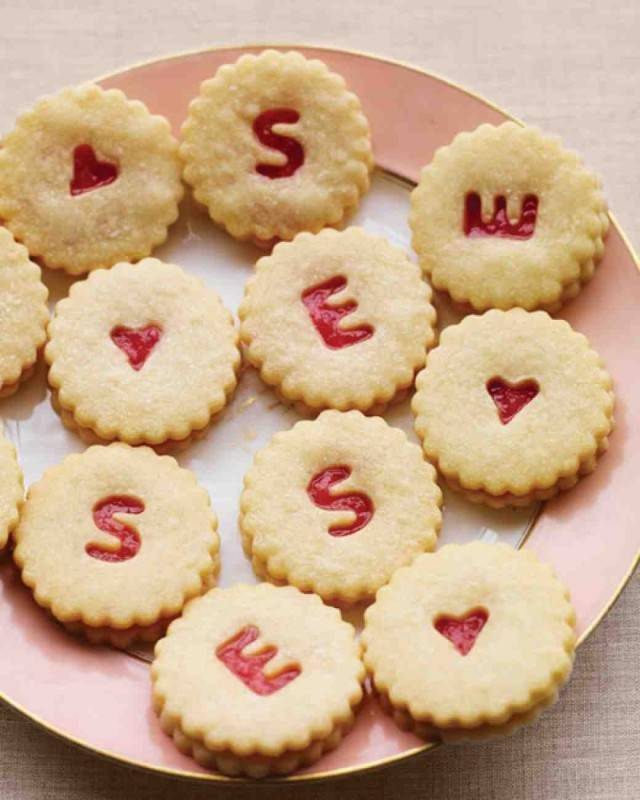 We adore these Martha Stewart rhubarb sandwich cookies. They don't have all the pretty piping, but they're just as beautiful and elegant.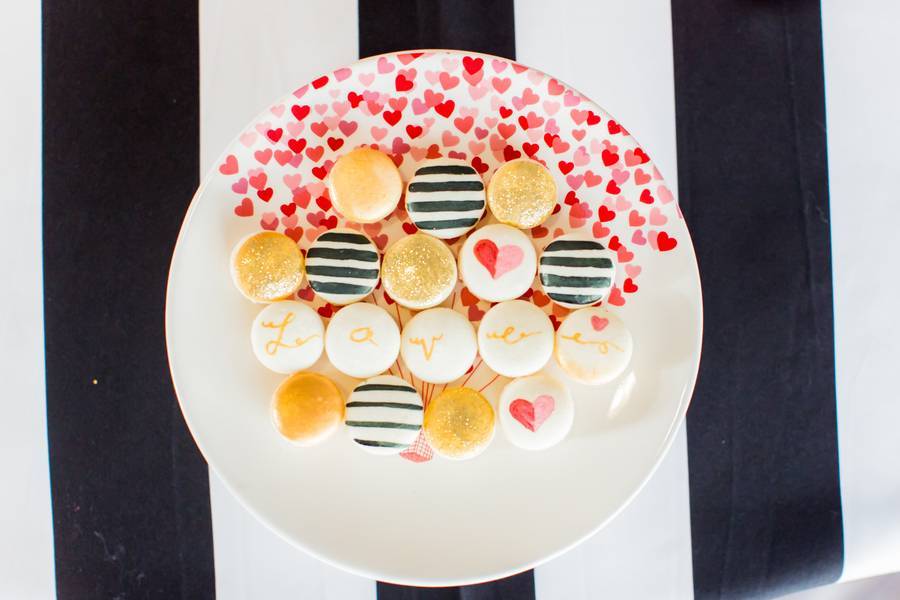 We're in love with these Kate Spade inspired cookies from De Coeur Bake Shop!
Which of these are your favorite Valentine's Day wedding cookies? What's your favorite type of cookie in general? Let us know in the comments!