While your wedding palette colors are certainly important, this spring (and well into the rest of the year), patterns and textures are also going to play a very important role in wedding décor. We personally love the bold elegance of stripes and have gathered some of our favorite examples below: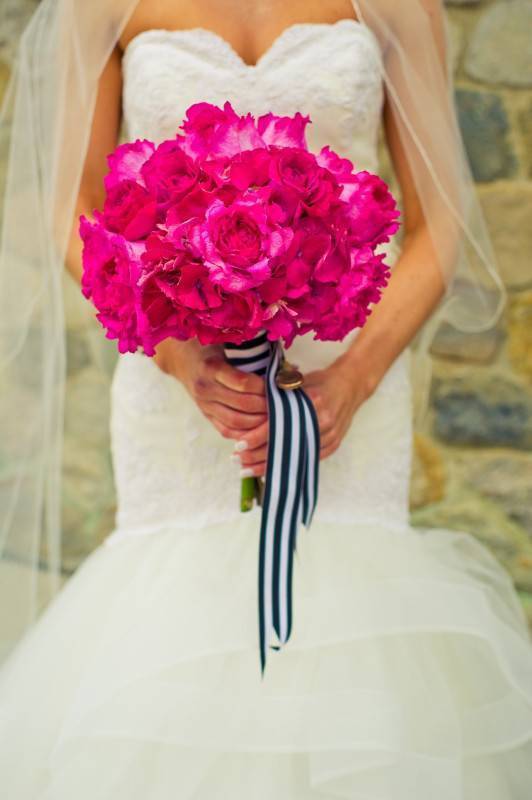 We just love the way this black and white striped ribbon looks against the vivid pink of this bride's bouquet. It's elegant, beautiful, and offers another layer of interest when it comes to the aesthetic aspect. Plus, it would be perfect in virtually any color, if you want to make sure your wedding colors are
included.
Another gorgeous example of black and white stripes, these invitations are very subtle and low-key, save for the bold and beautiful white stripe frame. The overall look is classic and elegant.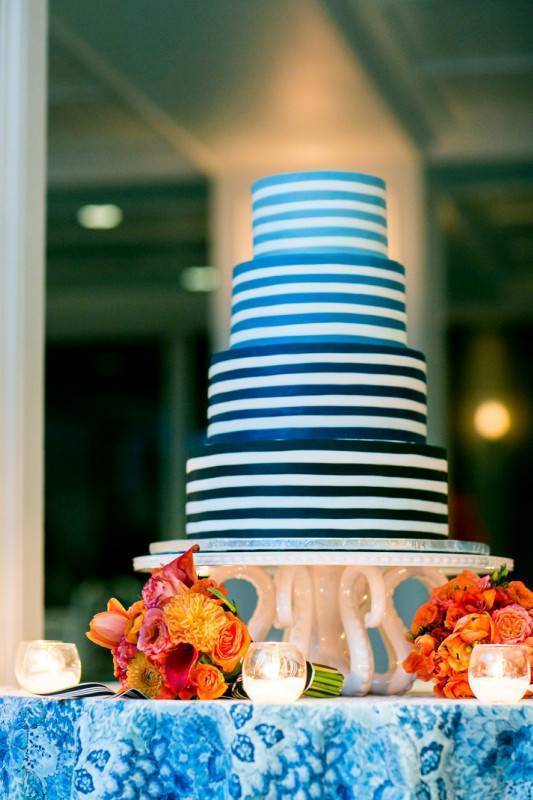 Of course, stripes are not only for fabrics or paper…they also work very well when edible! We just love this blue, ombre striped cake. It is very dramatic and draws the eye right away. Plus, it looks perfect for a formal or non-formal wedding.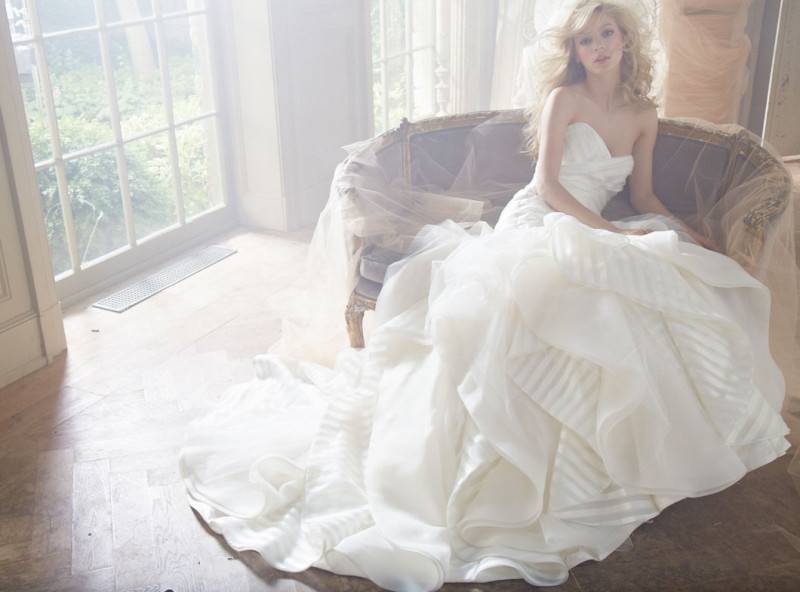 Want to make a serious statement? Then why not wear a striped wedding dress? As you can see here, the stripes on this dress are subtle and beautiful, but still add that extra element of interest as a pattern on the dress.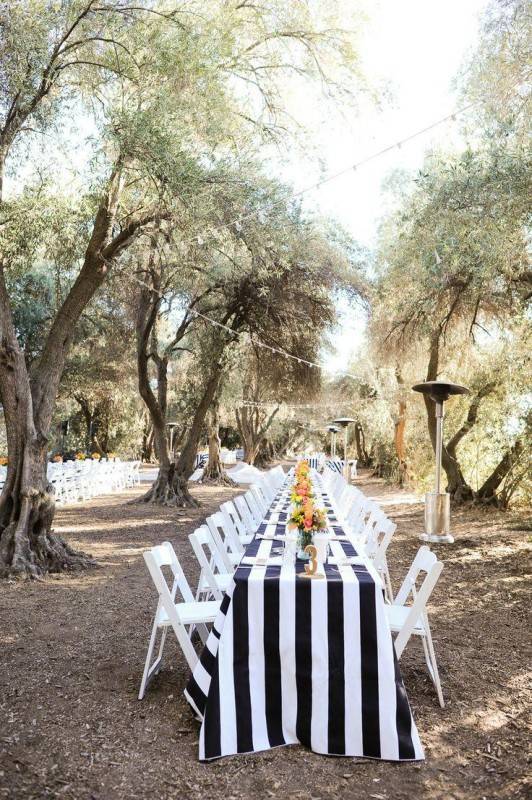 A striped tablecloth looks absolutely stunning against more neutral elements, like these white chairs. We love the dramatic look of this tablecloth.
A striped wedding bow tie for the groom can add class, whimsy, humor or even elegance, depending upon the colors, the stripe sizes and the orientation of the stripes on the bowtie. For instance, we love this classic black and white striped bow tie. It's elegant and striking. A yellow, green and purple striped bow tie, however, would add whimsy and humor, especially when in context with other humorous elements of the wedding.
So, which of these striped items is your favorite? Would you have stripes in your wedding to create a bold and beautiful statement? Let us know in the comments below!