Congratulations to Graciela and John who truly have one of the coolest and cutest engagement session we've ever featured! Although there's a little rain during the session, still, they found glee on it. It didn't stop them to feel and savor the moment at The Highlawn Pavilion in West Orange. Enchanted Celebrations were able to capture some seriously sweet moments between the lovers and it was so perfect! Let's be part of their love story as you read on. Enjoy! 
Extra Special Details
The backgrounds and landscapes, and the umbrella accessories used were so lovely, it added so much beauty during the session.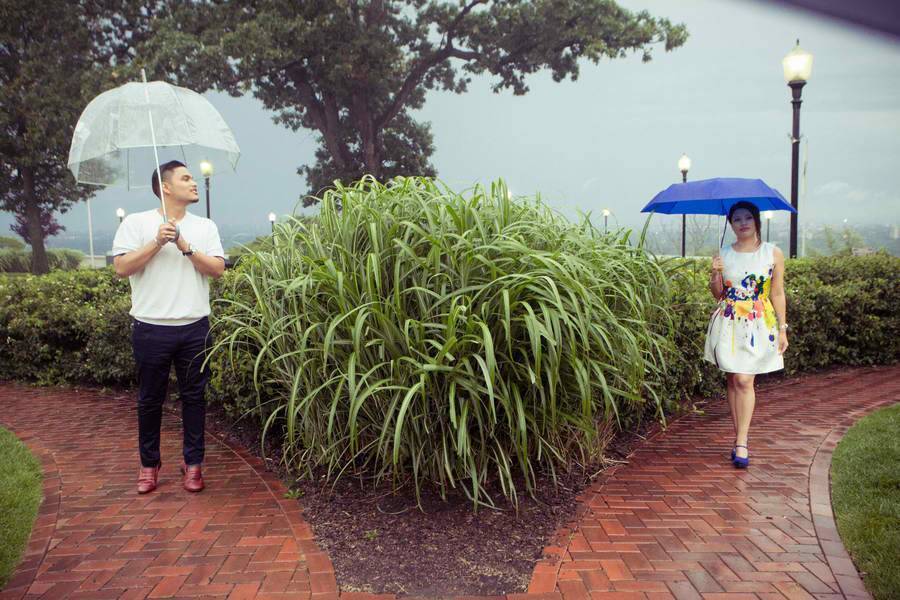 The couple has passion for art that reflected to their white and paint splash themed dress plus the  blue T-strap heels for the bride-to-be.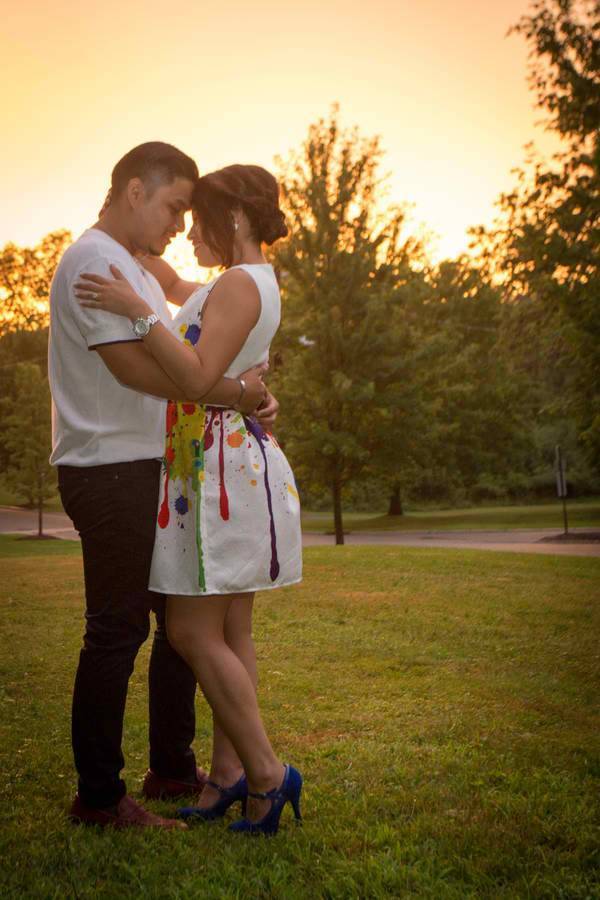 The coordinating white outfits and pops of color from Graciela's beautiful dress.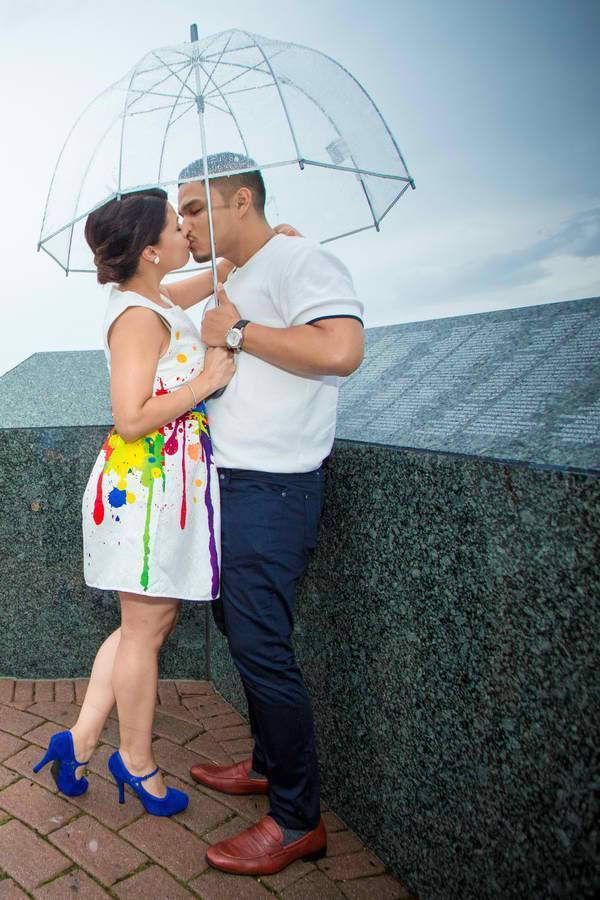 A stunning sunset and a fairytale rainbow appearance that ended the shoot.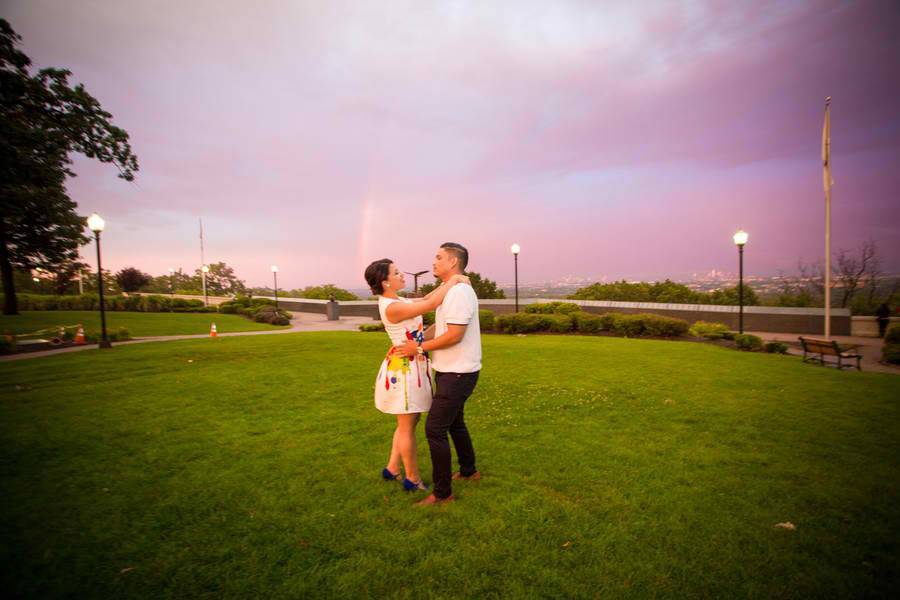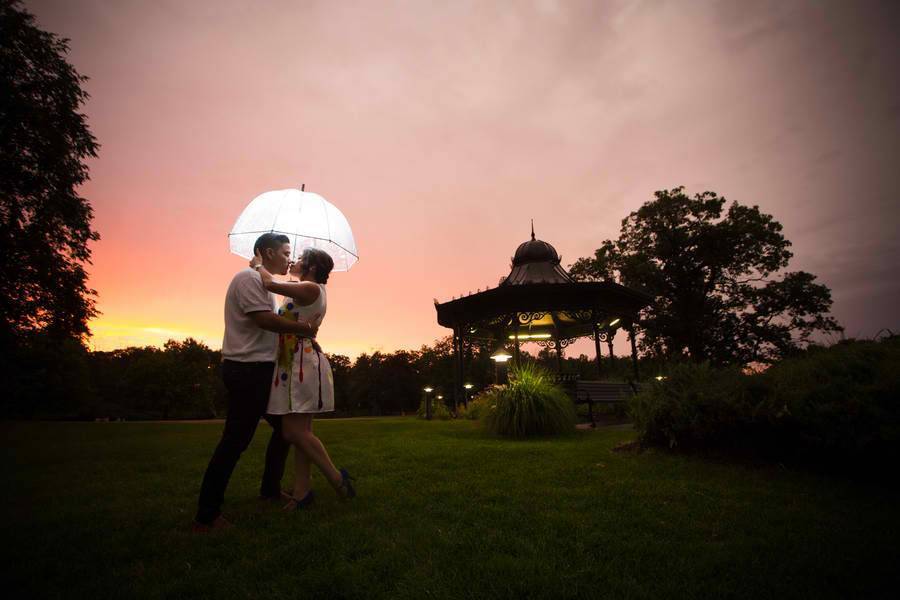 The elegant venue will also be the place for their big day!
Tips from the Bride
"Advice for couples that are still in the planning process:

Make it fun! This should be a fun period when you get to pick and choose elements that represent your relationship. If it starts causing any stress then take a step back to learn why. Many times, the couple is trying to make someone else happy instead of themselves.
Do your research. It might take a little time to figure out exactly what you want/like, but it will save you time once you start working with vendors on your ideas. Bring photos and ideas with you whenever you meet with a vendor so they can have a clear vision of what you see."
Vendors
Photographer:  Enchanted Celebrations
Event Venue: The Highlawn Pavillion
Hair & Make up: Tiffany Dellis