If you're still trying to decide what wedding favors to give out for your wedding but you simply can't find ideas that you feel are glamorous or elegant enough, you're in the right place! You certainly don't have to stick with the cookie-cutter wedding favor ideas for your wedding, and it's refreshing for the bride and groom to think outside the box. Check out the following for some absolutely glamorous wedding favor ideas:
Hand-Painted Art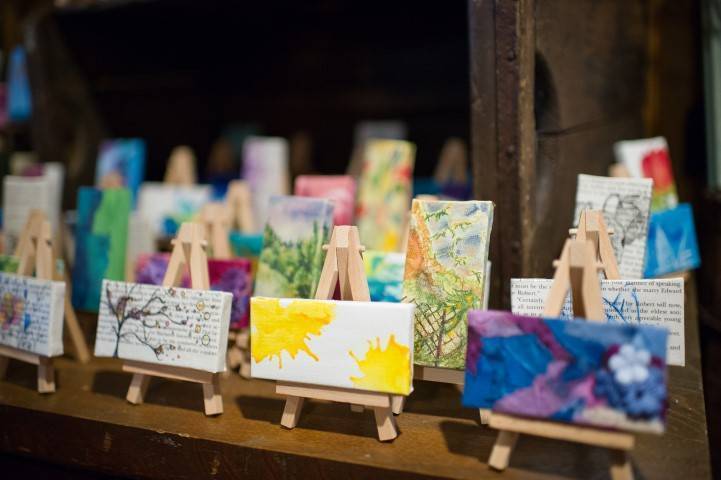 We just love these little hand-painted canvases on tiny easels and think they're a gorgeous and very glamorous wedding favor. This is the type of wedding favor a guest is likely to display in their own home long after the ceremony is over. Those with artistic ability can create these, but even without the ability to paint, these can be made with scrapbook paper or templates.
(https://www.theknot.com/real-weddings/hand-painted-art-wedding-favors-photo)
Succulents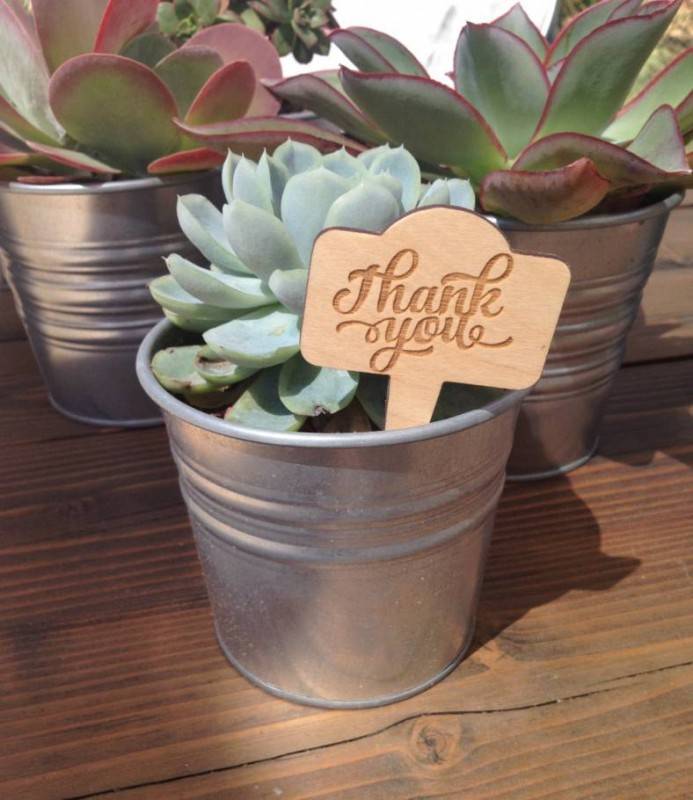 Tiny succulents sit in aluminum tins with beautiful thank you notes stuck inside each one. These are just adorable wedding favors that can be enjoyed long past the wedding day, and they're sure to be loved by each guest. We think this is a clever and unique idea.
(https://www.etsy.com/listing/189747642/12-diy-succulent-favors-thank-you-tag?utm_source=google&utm_medium=cpc&utm_campaign=shopping_us_branded-weddings&utm_custom1=5bb72430-de2e-43bd-bc76-91c432978535&gclid=CL3u26OrhMoCFUc2gQodjpECww)
Apple Butter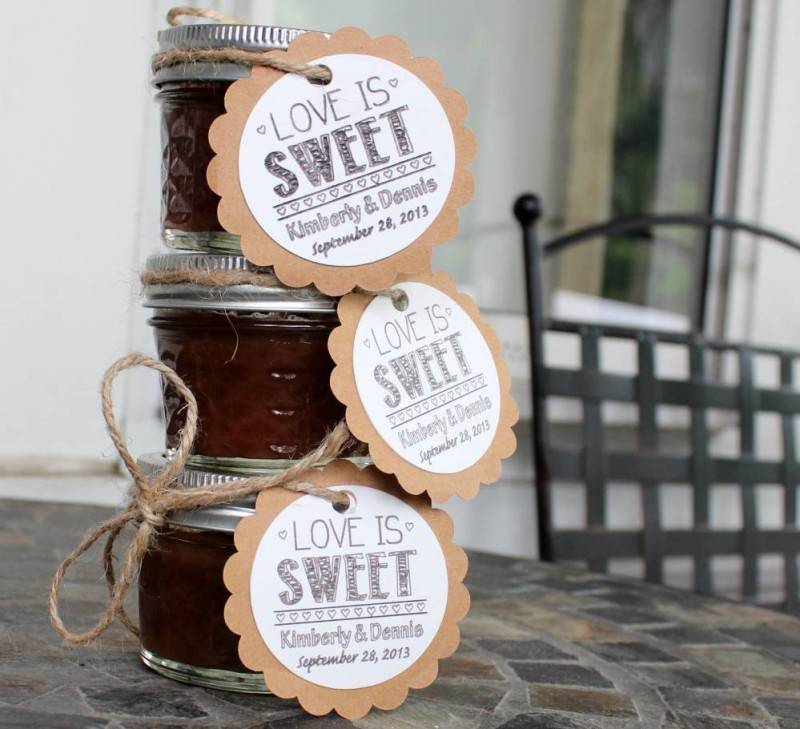 Homemade or gourmet apple butter is a fantastic and unique favor; it's just as delicious and useful as honey, but a little less overdone. We love this gift, as it has a very personal touch to it, but it's also something the majority of guests will enjoy and use even after the ceremony.
(http://www.iherb.com/Walden-Farms-Apple-Butter-Fruit-Spread-12-oz-340-g/41664?CAWELAID=120224250000029555&gclid=CIPykrarhMoCFUc9gQodxCgHuQ)
Gourmet Chocolate Treats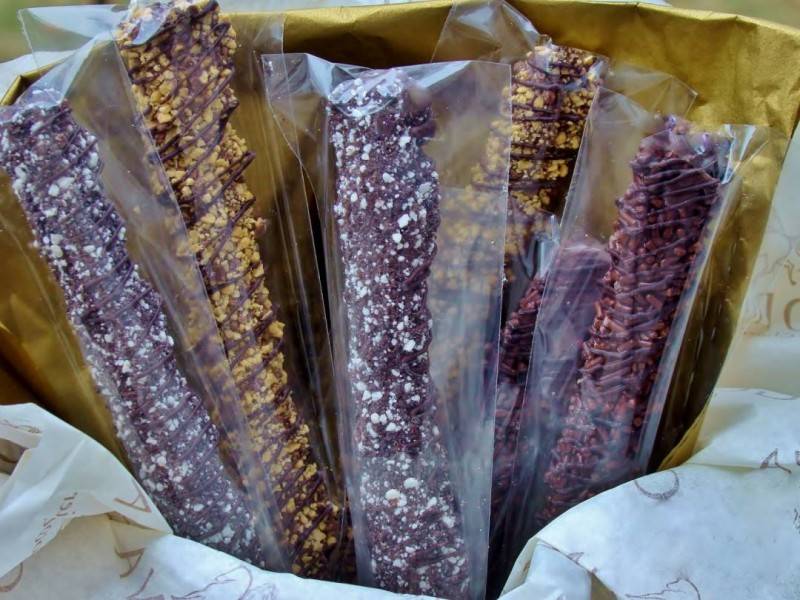 Everyone loves chocolate or edible treats, so any type of gourmet chocolate would be a perfect wedding favor. We love these chocolate-covered pretzel rods and appreciate the fact that they can be covered in a variety of goodies, from sprinkles to candy pieces. Be sure to keep some sugar free treats on hand for those with diabetic issues or restrictive diets.
(https://www.etsy.com/listing/243685900/gourmet-chocolate-covered-pretzels-with?utm_source=google&utm_medium=cpc&utm_campaign=shopping_us_branded-paper_and_party_supplies&utm_custom1=5bb72430-de2e-43bd-bc76-91c432978535&gclid=CILe98SrhMoCFYU2gQodhakCTQ)
These are just a few ideas of unique, lovely and glamorous wedding favors, proving that not every wedding favor needs to be a pack of mints or a container of bubbles. Let us know which of these is your favorite in the comments section below!