You chose your bridesmaids for a reason. These are the women who have stood by you through your struggles and who have helped form the woman you are today. You wouldn't want anyone else to stand by your side as you enter into the incredible journey of marriage. Show your bridesmaids how much they mean to you by saying thank you with a special gift. Here are a few gift ideas that your bridesmaids will love.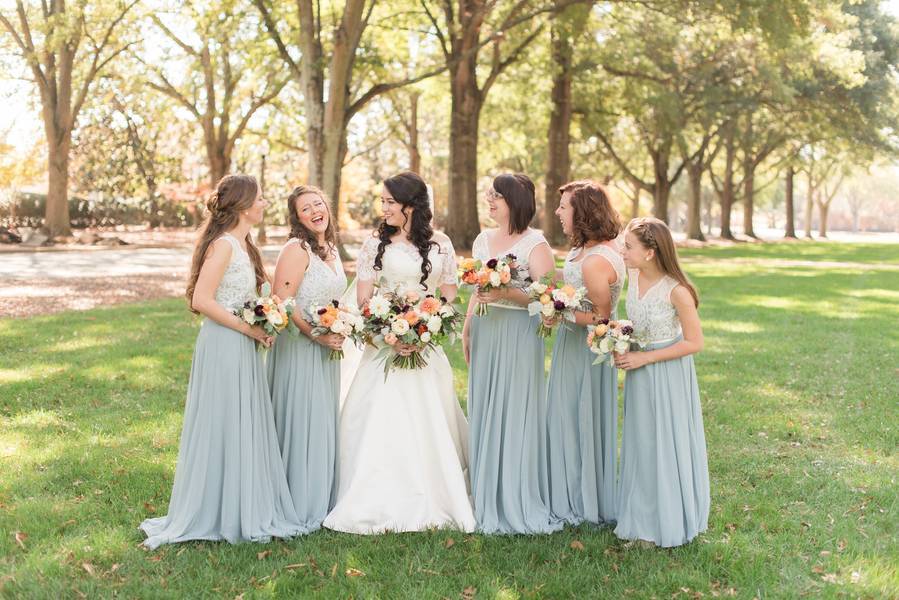 Necklace
Buy your bridesmaids a personalized gold necklace to say thank you for all of their support.  Make sure to pick out something that not only looks good with their bridesmaid dress but will also go with outfits in the future.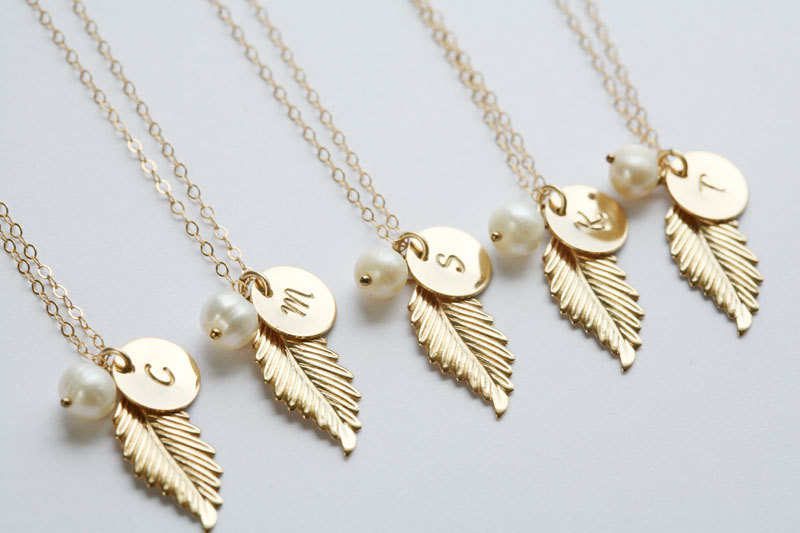 Photo Source: Aliexpress
Fancy Pajamas
Who doesn't love pajamas? Gift your bridesmaids with a comfy pair of pajamas the night before the wedding and enjoy a fun "pre-wedding" photo shoot the next morning before getting ready for the big day.
Bathrobe
Bathrobes are not only a great gift that your bridesmaids can use after the festivities are over, but they are also extremely helpful while getting ready on the day of the wedding. Provide your wedding party with personalized robes to wear while getting their hair and makeup done so everyone can easily slip into their dresses without catching their hair.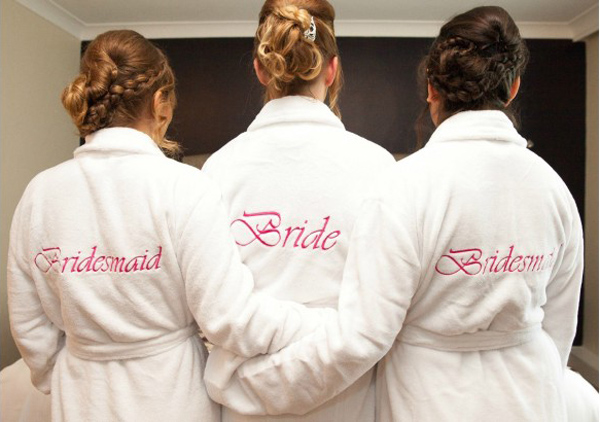 Photo Source: WowWee.ie
Earrings
Give your bridesmaids a pair of elegant earrings to wear at the wedding. EraGem has a great selection of beautiful vintage earrings that would make wonderful bridesmaid gifts.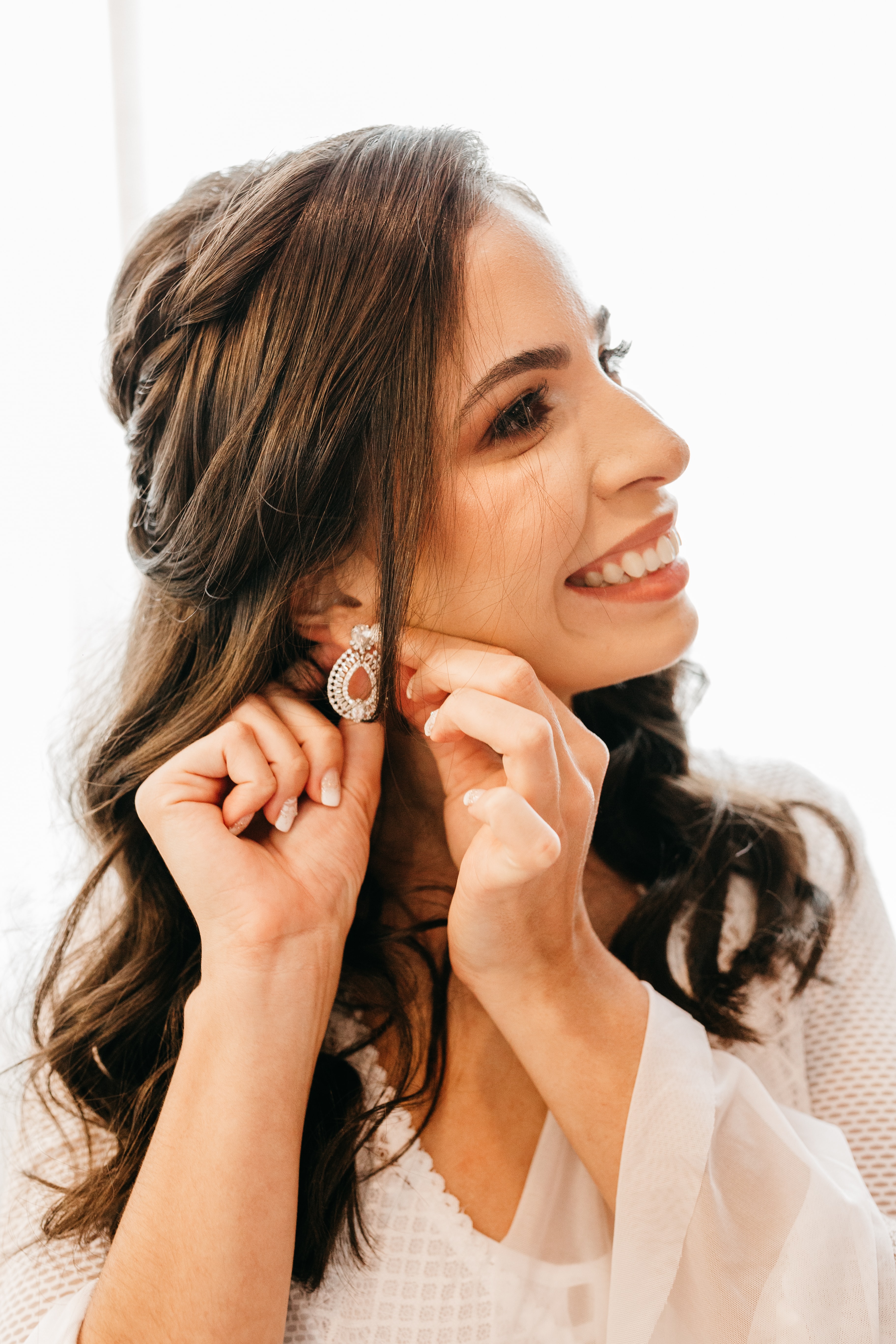 Shoes
Your bridesmaids already have to get shoes for your wedding. Why not give them shoes as a gift so that they have one less thing they have to purchase?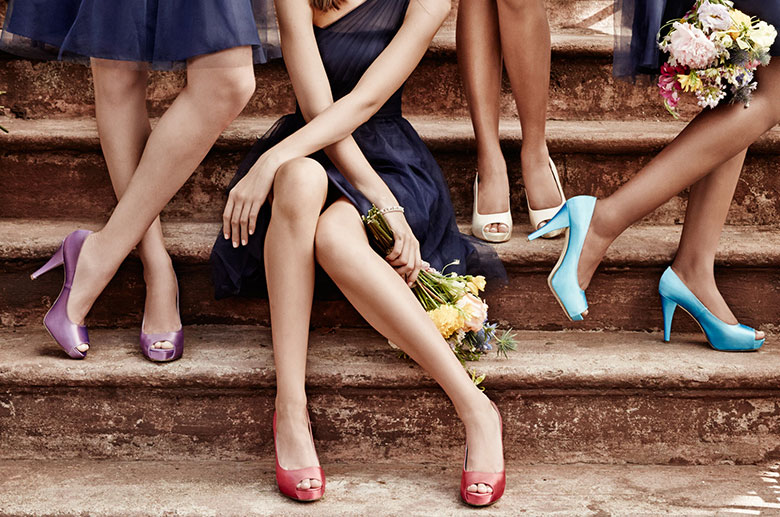 Photo Source: Davidsbridal.com
Spa Day
Bring your bridesmaids to the spa. This will not only help everyone get relaxed and ready for the hectic wedding day, but it will also become a special memory that you got to share with your best friends.
Fine Wine
If you are planning to give your bridesmaids a gift to ask them to be in your wedding, a bottle of wine is a great way to do this. Many online vendors sell labels that you can personalize for each of your bridesmaids.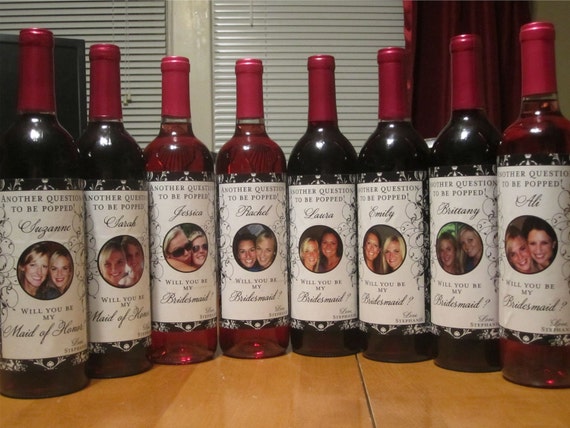 Photo Source: Etsy.com
Fancy Chocolate
Last, but not least, chocolate. Give your bridesmaids a box of mouthwatering chocolate to enjoy before, during or after the wedding festivities.