If you're looking for some fantastic engagement photo ideas, you've come to the right place. These ideas are fun, playful and adorable – and they might help inspire you as you come up with the perfect engagement photo poses for you and your special someone.
Visit the Local Fair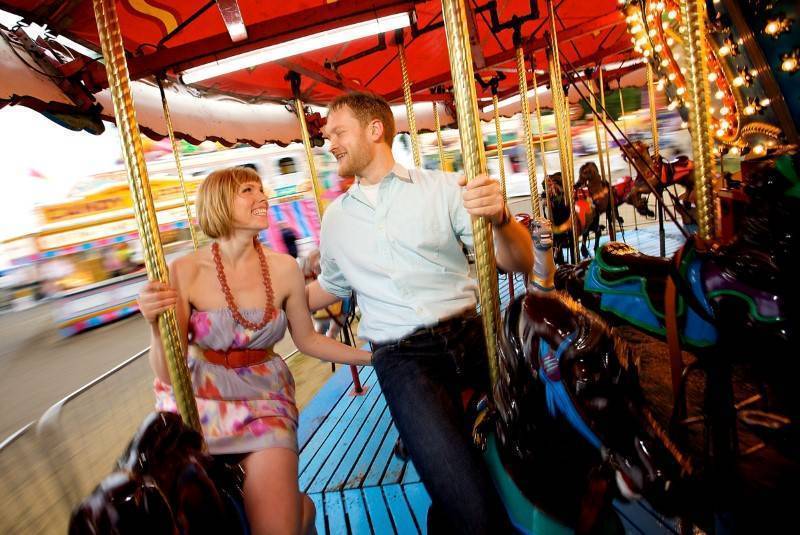 This beautiful photograph has plenty of color and pizzazz because the couple had an outstanding background: a local carnival. Keep this in mind for your engagement photos.

This couple also opted for the amusement park backdrop, and it's beautiful because they're having such a great time. It's a perfect way to get candid shots.
Get a Vintage Feel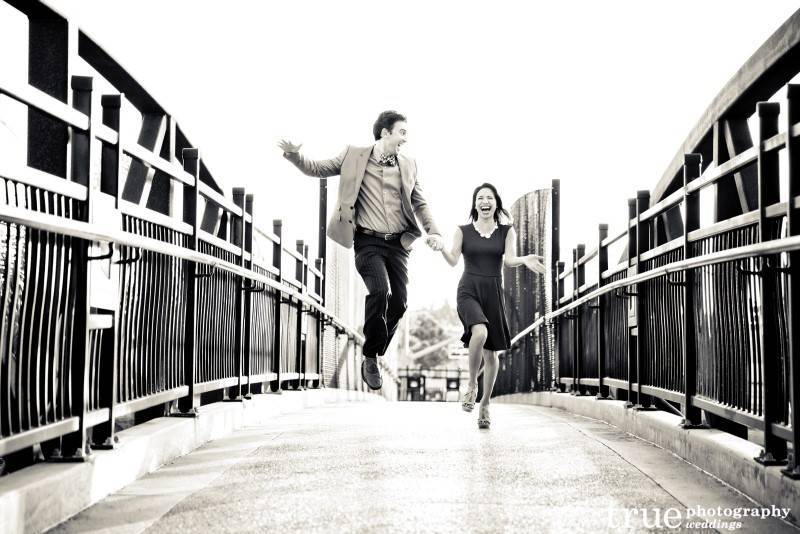 If you're going with a vintage inspired wedding, then this type of engagement photo is perfect! The couple looks as if they're having the time of their lives, and the black and white photography combined with their clothing really gives it a vintage feel.
Close Up on the Rings
We love this picture because the focus is on the rings, but the couple is sharing a sweet kiss in the background. It's not only a perfect engagement photo, but it's definitely frame-worthy!
Beautiful Surroundings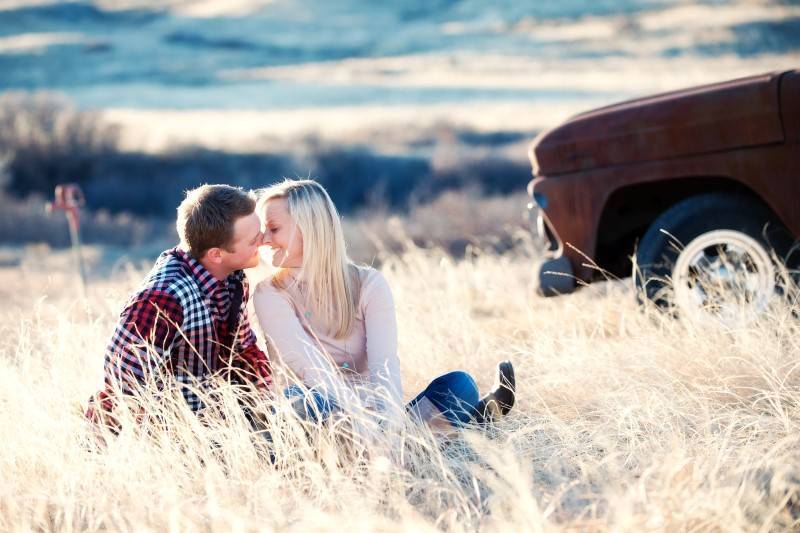 This photo is really special because the surroundings are beautiful, and it works perfectly for a rustic or country-themed wedding. The couple seems to be in their own little world and the photo looks like it was stolen rather than being posed for.
Invite Friends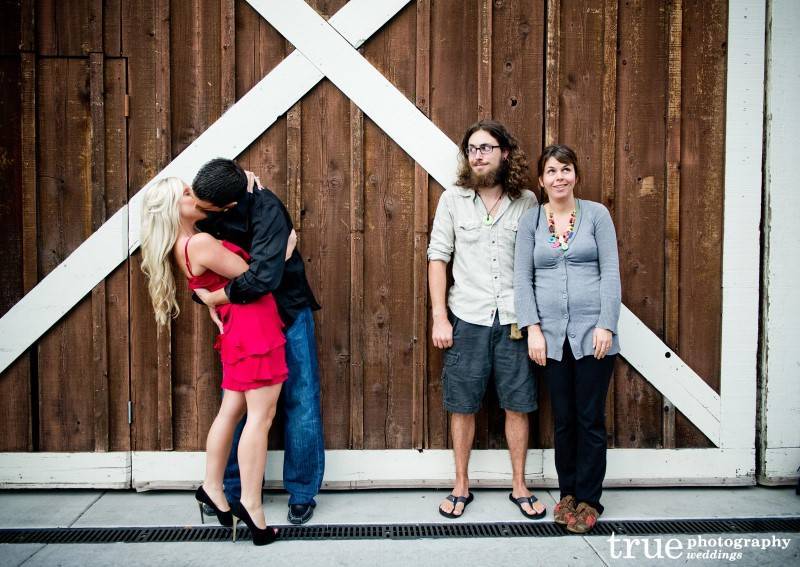 This is such a clever photo because it seems like the couple can't keep their hands off each other, despite the friends standing by. The friends look amused and as if they're trying to pass the time until the couple can stop smooching!
These are all great ideas for engagement photography and can inspire you to come up with your own super creative, super cute engagement photos.