Katie and David were married on a hot summer day last year. The night shots at a few iconic locations concluded a fun and dramatic day at the city. Here's what Susan Hennessey Photography had to say about their wedding:
"I loved the church Katie and David were married in. It was so old and so dark, which made for dramatic images with the right amount of lighting.
Katie and David's first look was beautiful as well. David waited for her out on the balcony of their venue and when she emerged from the door, he had the biggest smile on his face when we saw her.
Their choreographed first dance was beautiful, plus their huge smiles all night were great to see. This couple was absolutely refreshing to photograph!"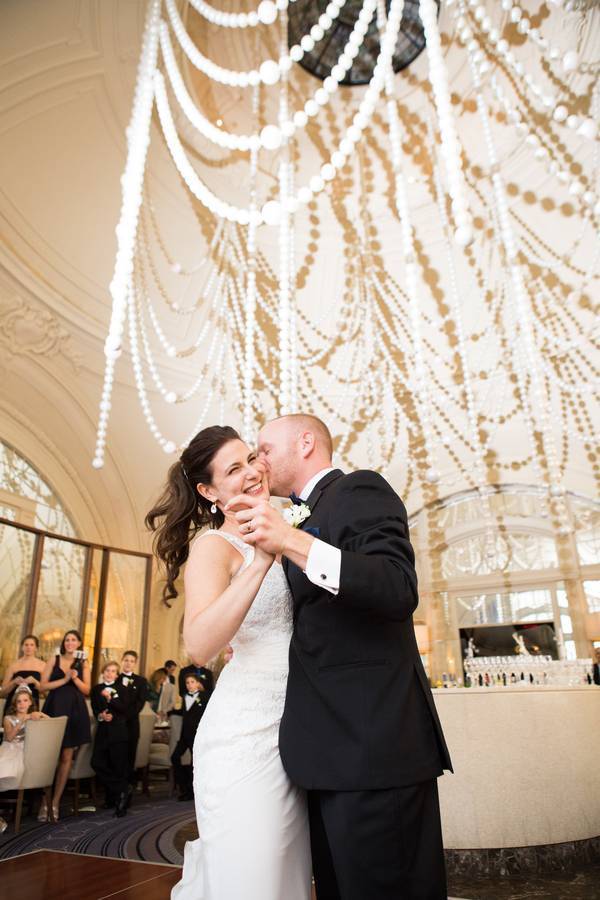 All In The Details
Words From The Photographer
♥ I always recommend couples chose a photographer who fits their style and makes them feel comfortable. For my wedding, I felt like all our photos were from very far away, so if you want a lot of close ups or vice versa, make sure that photographer does that! Also, the more comfortable you feel with the person with you all day, the less stiff you'll be in the photos and the more natural you will look. Trust me!
♥ Try to factor in a little extra time so you're not rushing. I find hair and makeup can sometimes take a little longer, so plan for that. Also, you never know what traffic will be like the day of the wedding, so plan for that if you're traveling. It is such a better feeling to be relaxed and drinking champagne in an air conditioned room than running to make your ceremony!
Money Matters
$5,000 – $10,000
VENDORS
Photographer: Susan Hennessey Photography
Floral Designer: Carl Allen Floral Design
Dress Store: Elizabeth Johns
DJ: Synergetic Sounds
Reception Venue: Hyatt at the Bellevue