Vicky ♥ Roger
Located in the heart of Los Angeles, this Biltmore Hotel Wedding is really spectacular. The hotel itself has hailed many celebrities and important figures through history and has such a rich and intricate design that dates back to Roman times. Surrounding it you'll see Disney Concert Hall and The Broad Museum. Golds and deep blacks as well as rich reds line the carpets and the upholstery of this place. Enter Vicky and Roger and viola, we've got today the best ingredients of a glamorous wedding! Add on a cup of romance some, a tablespoon of humor, a gallon of love and a pound of respect and trust for a happy marriage. Congratulations, Vicky and Roger!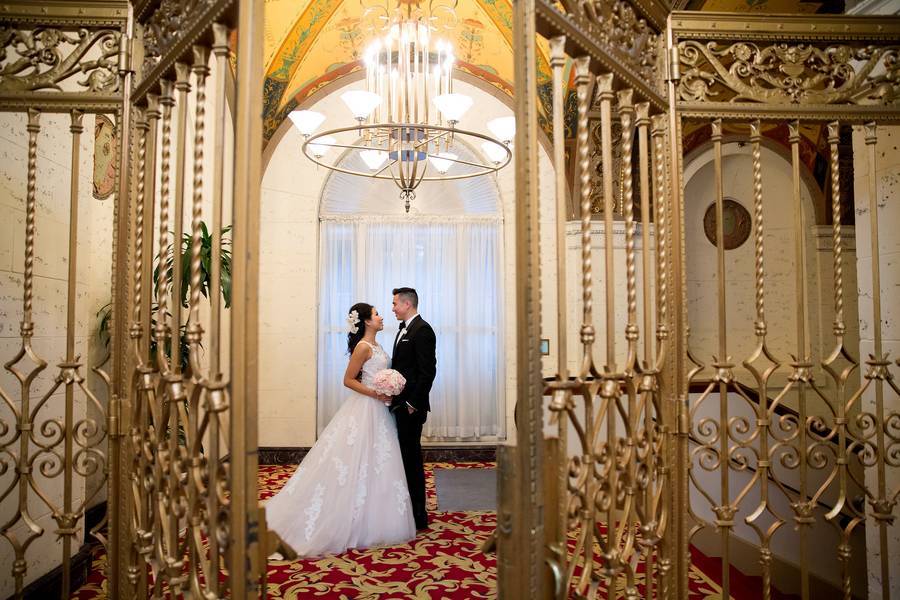 How It All Began
From the bride:
The year was 1998, we were freshman in high school and met at a mutual friends party, we probably only said a handful of words to each other that day and left the party without a second thought. Fast forward two years later and we found ourselves meeting again for another gathering, but this time we exchange AOL screen names  and the love story begins. Chats turned into all night phone conversations about anything and everything, which turned into our first date in old town Pasadena where we dined on Ruby's and worked it off with some ice skating, to our first kiss in the back corner of the Bruggemeyer library, to vacations, tears, laughs, great friends and over a decade of memories that lead us to the beginning of our next chapter together.
A bit about the couple's engagement:
Roger and I got engaged in Paris. We both fell in love with Versailles and I wanted our wedding to have a very Versailles, Parisian feel. Our venue, Millennium Biltmore embodied the grandness we wanted; the beautiful tall ceilings, chandeliers, and gold accents. The theme of the wedding was Versailles meets English garden.
Forever Starts Here…
Extra Special Wedding Details
Favorite memory. It was our first look. It was just us two, very intimate and emotional. My favorite fairy tale has always been Cinderella and our photographer gave us the perfect setting to have my Cinderella moment. As I was walking up the stairs, I felt like Cinderella walking up to the Ball to see her Prince!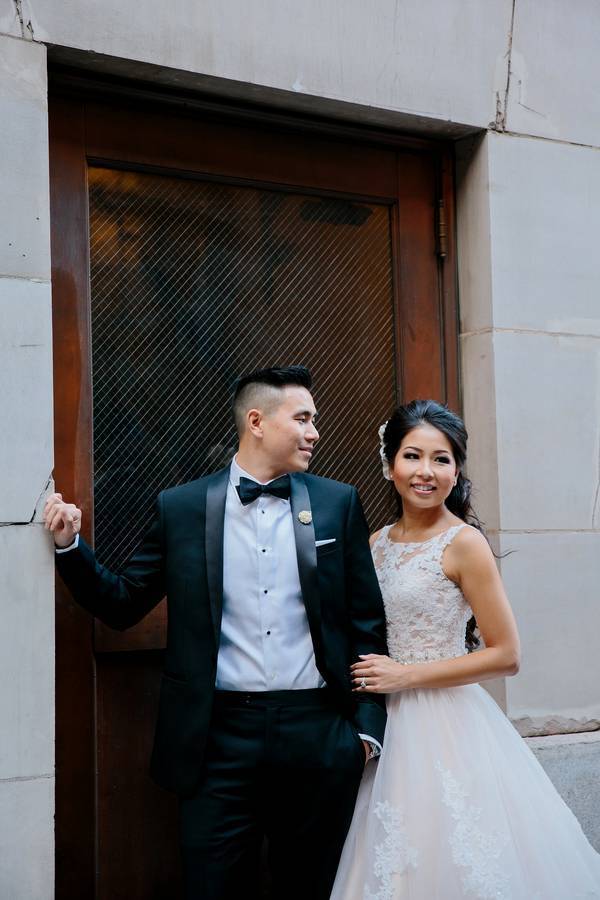 The Bride's Advice
♥ Everyone says Wedding planning is stressful, whether or not you have a planner there are so many different types of stresses involved.   My advice would be to just take it all in and try to enjoy the whole process, the good and the bad that comes with it because in the end everything works out. 
— Vicky
Money Matters

$45,000 +

VENDORS
Photographer:  Kevin Le Vu Photography
Hair Stylist: Beauty By Angelina
Floral Designer: BUTTERFLY FLORAL
Photo Booth Equipment: Click n Smile
Cinema and Video: Cloud 9 Cinematography
Event Venue: Millenium Biltmore Hotel
Cake Designer: Portos Bakery
Officiant: Rev JP Reynolds
DJ: TMMPRO