Jason and Emily had a very nontraditional wedding at the Art Gallery of Alberta. They had a wedding party with finger food. Guests were encouraged to go to the Art Gallery to view the exhibition. Emily is a huge cake fan and she ordered a very unique and beautiful wedding cake for her wedding. Jason and Emily are super down to earth and so easy to work with. I couldn't say enough good things about them. Let us feel their moments of love readers as we take a peek to all these photographs by Daphne Chen Photography!
Extra Special Details
The decorations were all hand-made by the maid of honor, the bride and groom and a few other family and friends.
The flowers were hand folded from pages of their favorite books such as Harry Potter.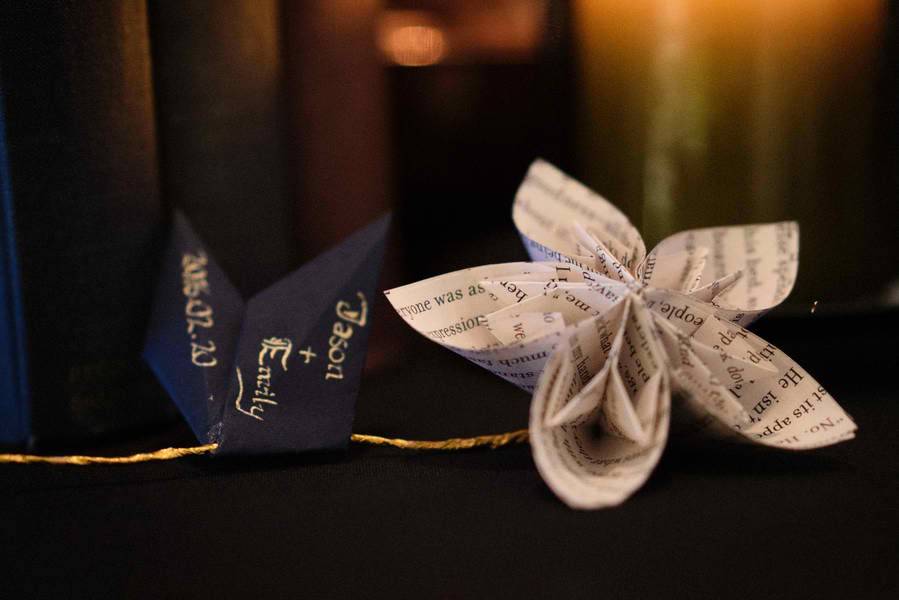 Wine bottles were ready for the candles on the center pieces.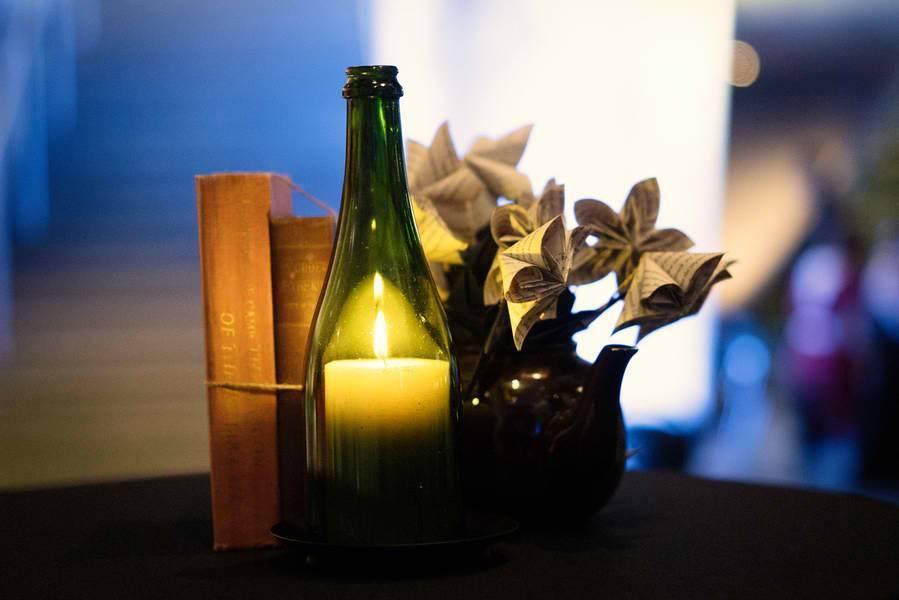 All of the teapots were borrowed from the cupboards of the bride and her parents.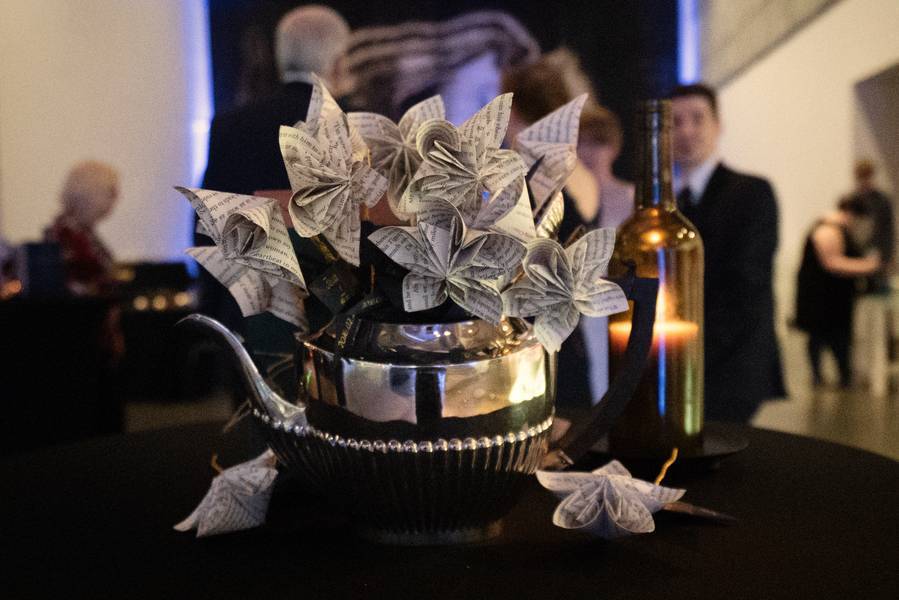 They used what they had for the wedding and had an excellent bonding during the preparation.
The Bride's Advice
♥ Plan for the wedding of your dreams but compromise where you can. Our wedding planning process was extremely low stress because our family had no expectations and simply supported us however they could. Don't overload any one person with responsibility – including yourself! Spread the workload, spread the love. And remember, the wedding is one day, the marriage and relationships with family and friends are forever. Prioritize those and the little things don't matter.
Money Matters
$5,000 – $10,000
Vendors
Photographer:  Daphne Chen Photography
Museum: Art Gallery of Alberta
Tuxedo and Mens Attire: Derks Formals
DJ: Marc-Julien Objois
Dress Designer: Melissa Sweet