Cue the Carriage, summon the mice and birds! Melanie and Trevor Franda's big day was a fairytale dream come true in a castle-like estate. "I have always dreamed of a fairytale wedding, so that was kind of the inspiration!" Melanie said. The Disney-esque day, on Saturday, June 30, 2018, included a tiara and a horse-drawn carriage so Melanie could truly feel like a princess getting her Happily Ever After. If fairytales have taught us anything, its that when the shoe fits, it just… fits! Melanie picked her dress at her very first appointment; she tried on an unexpected silhouette that she hadn't considered before and her, her mom and her sister instantly agreed that it was The One. This couple's wedding also proves how the color scheme of white and black is such a foolproof combo for those who'd love a fairytale feel for their big day. Another basic tip you can take from this wedding: For a simple, fuss-free way to bring in elegance to your celebration, add little pink accents in the wardrobe motif along with some greenery–it works every time! Now go ahead, scroll away, and enjoy this set from Bellagala!
We're All About the Details!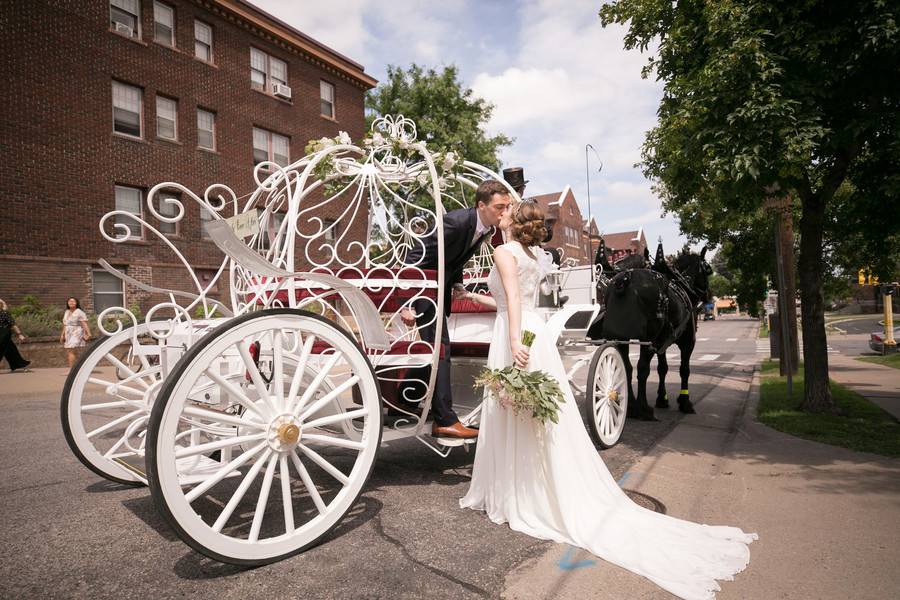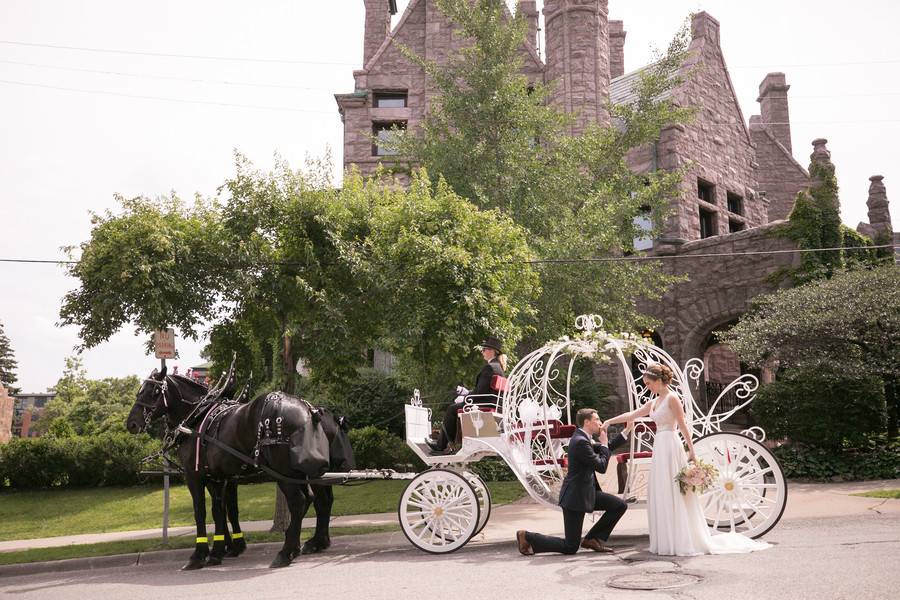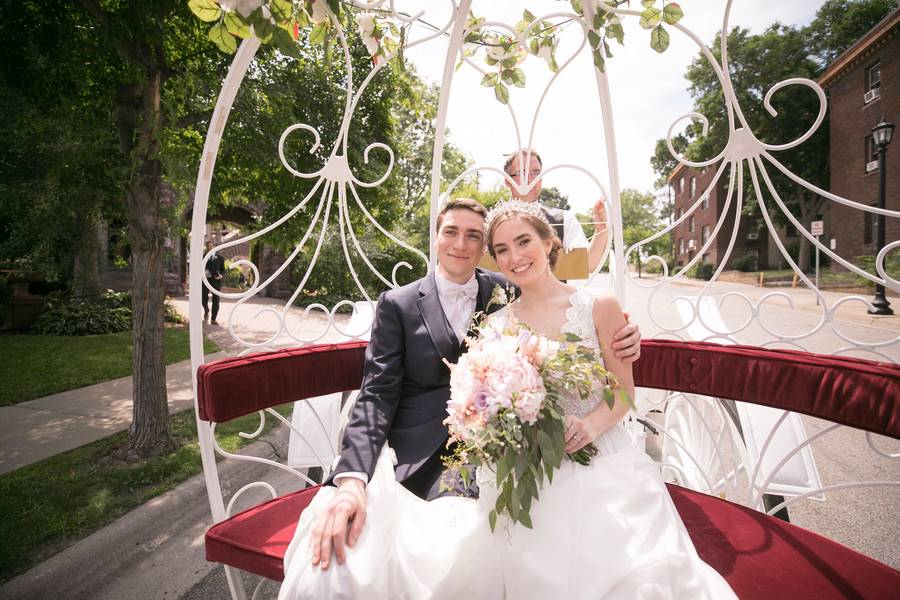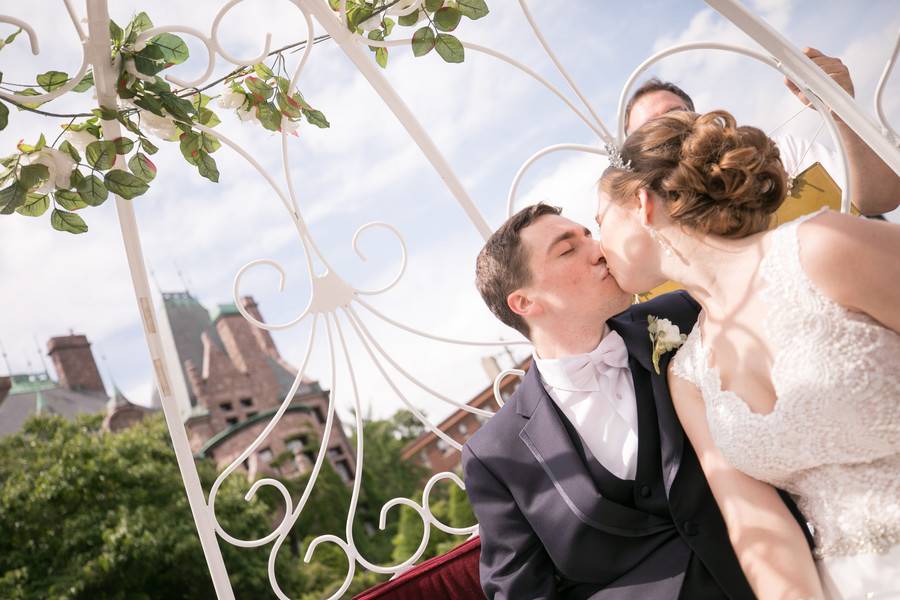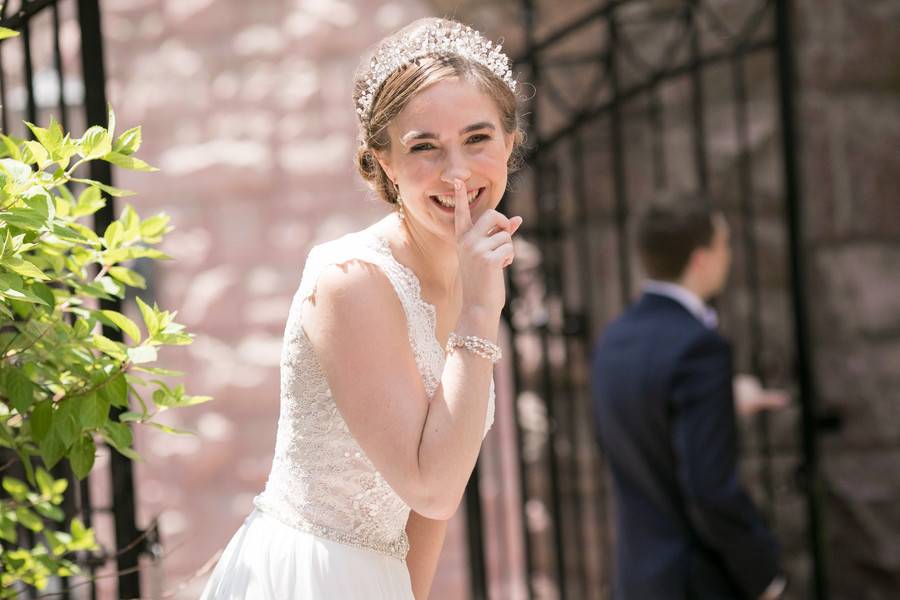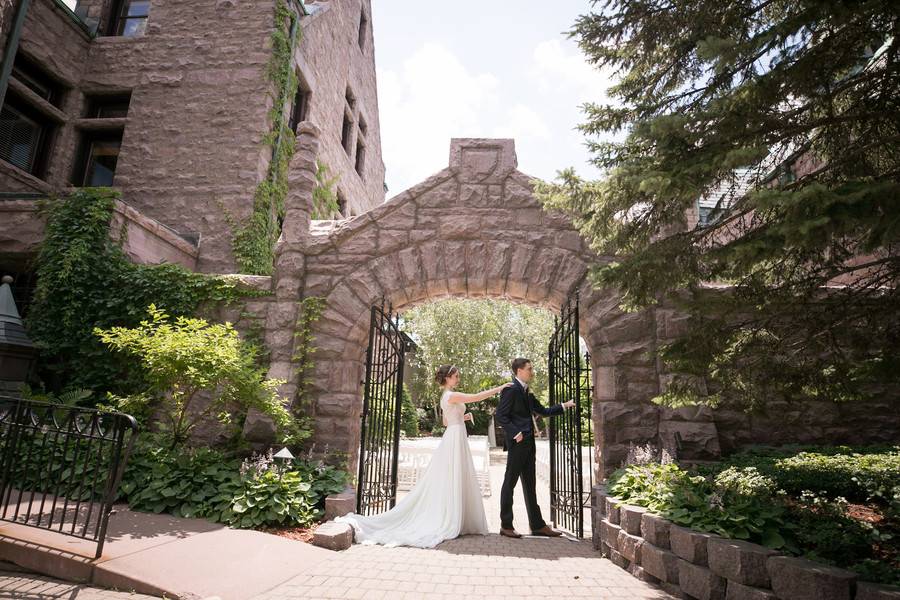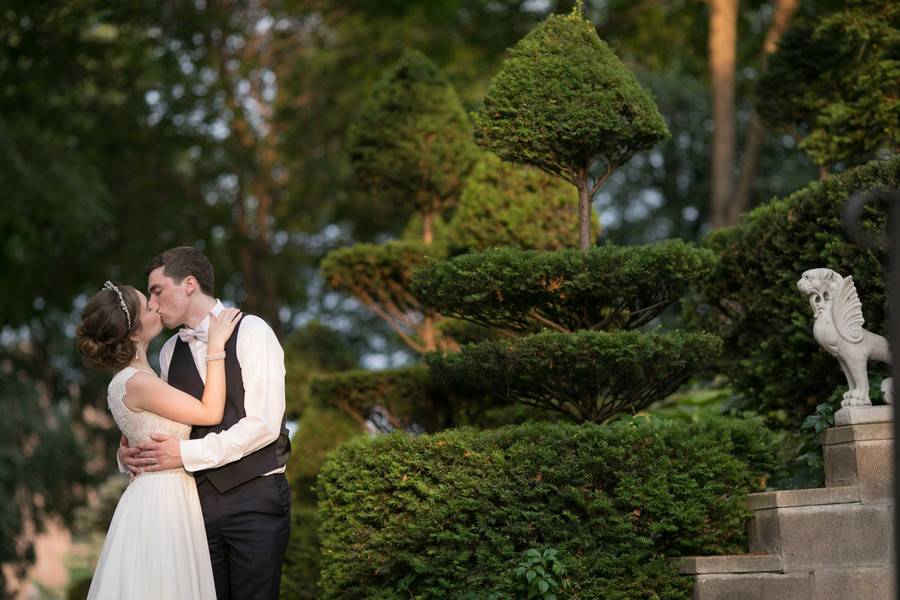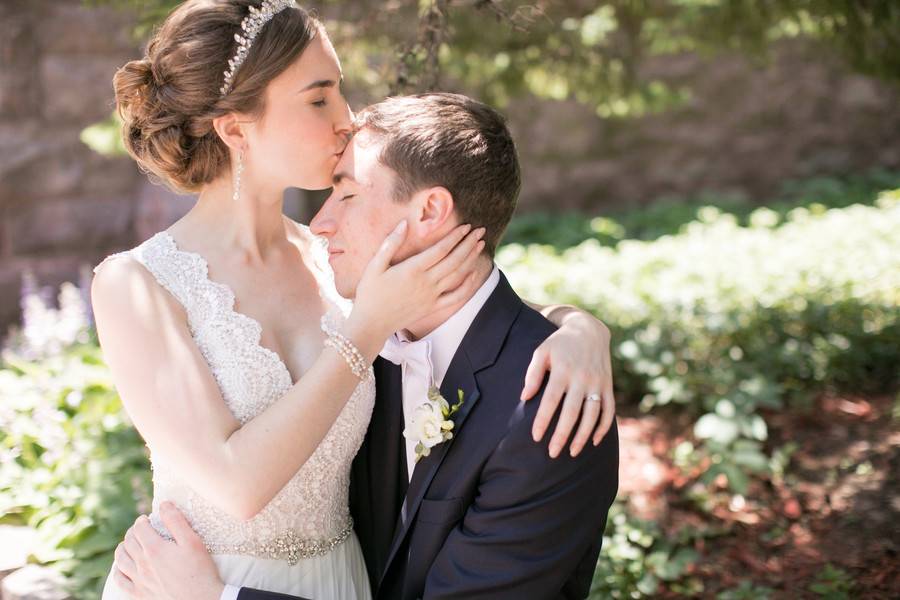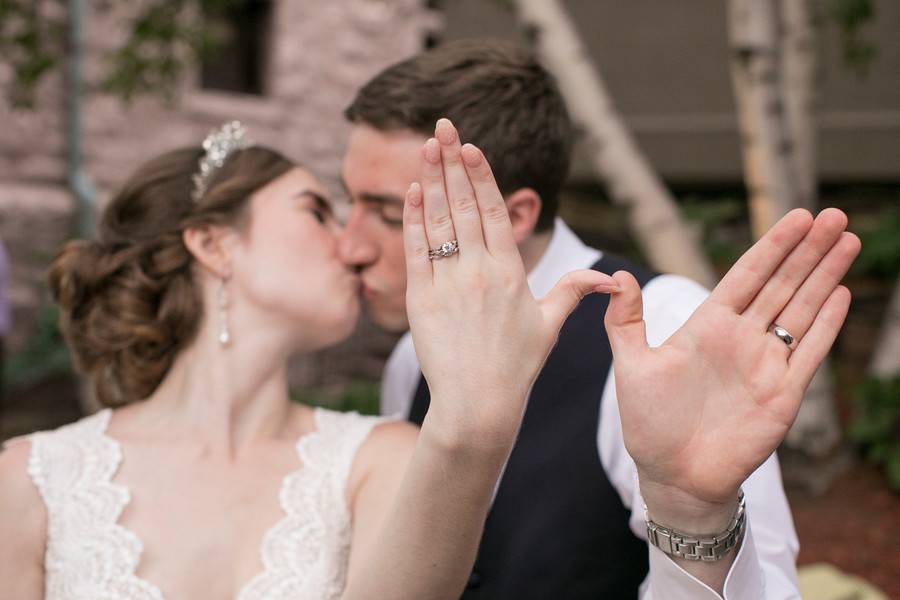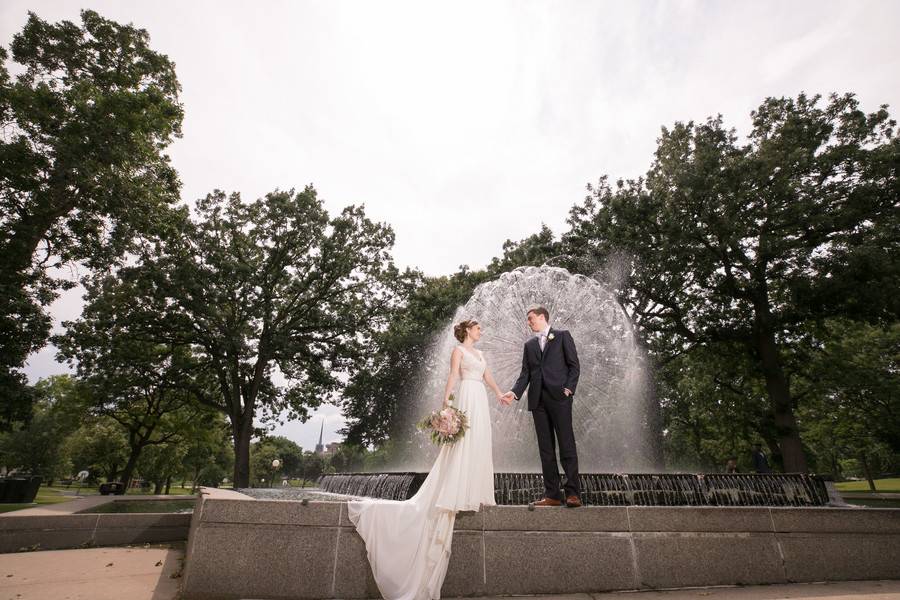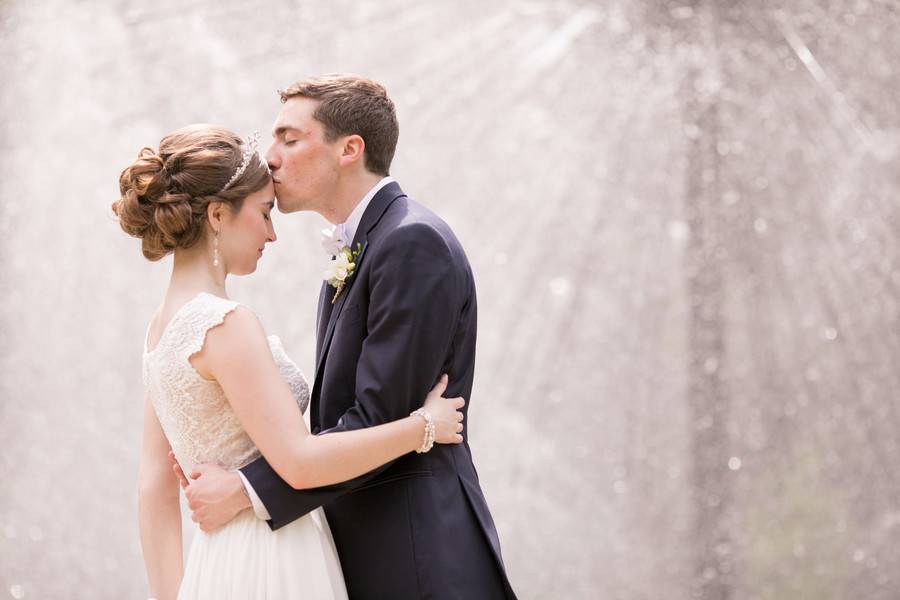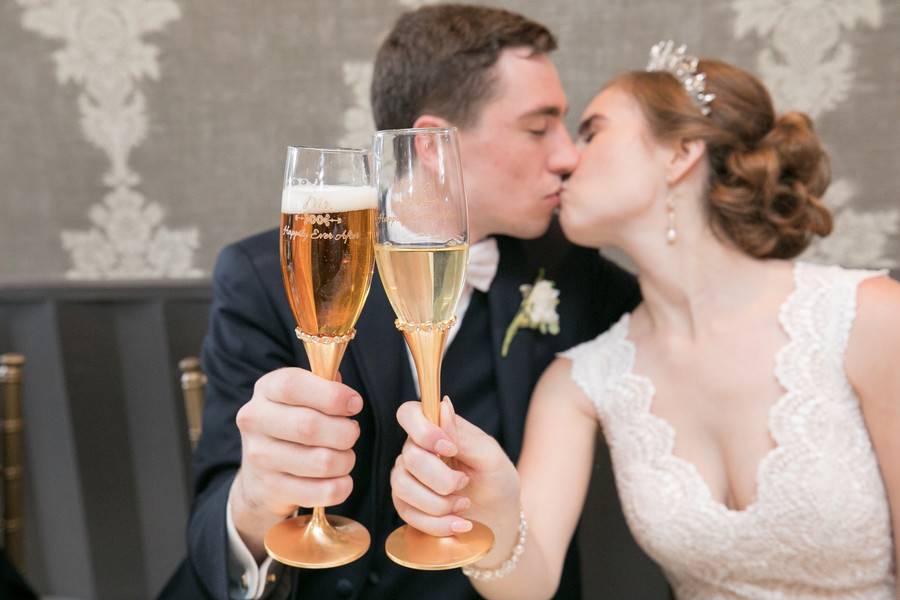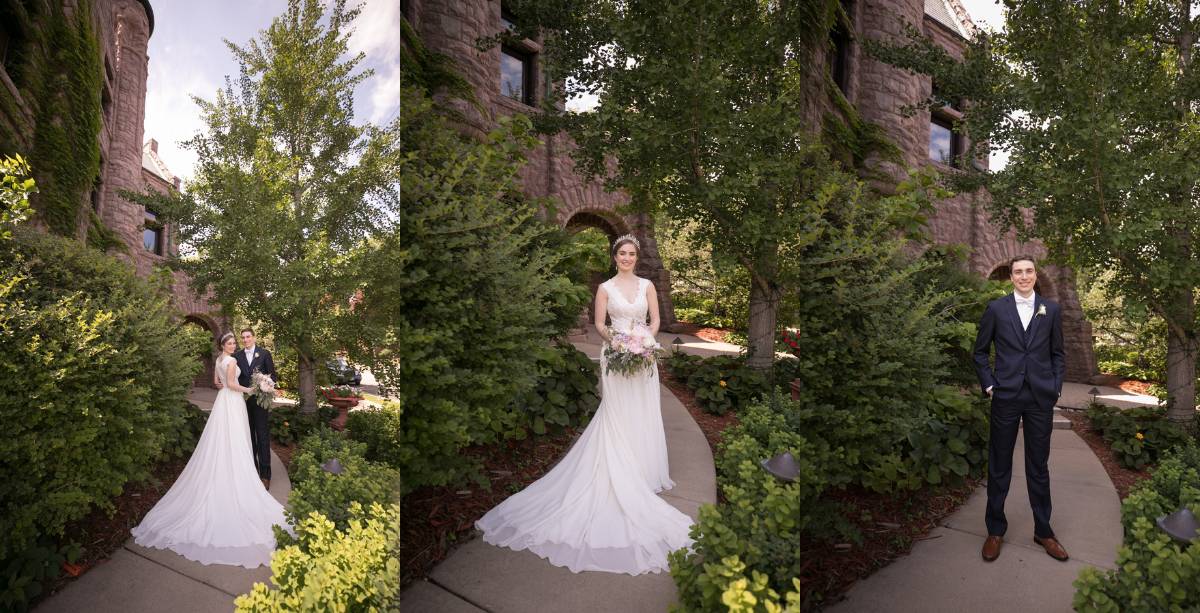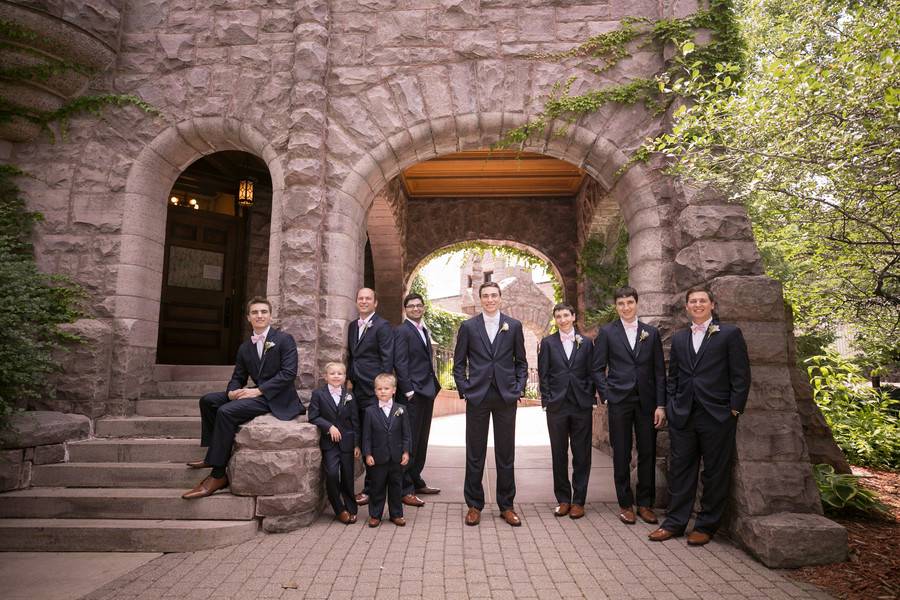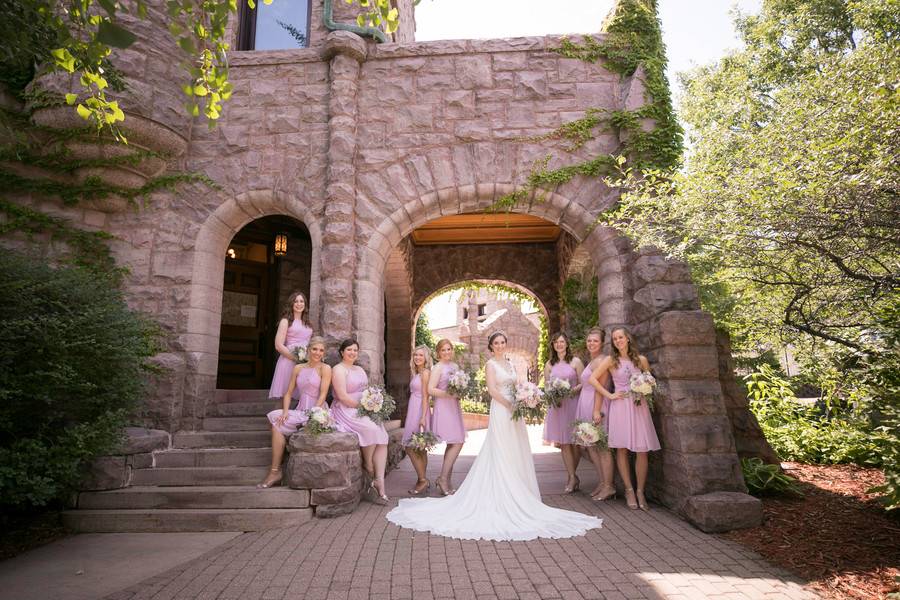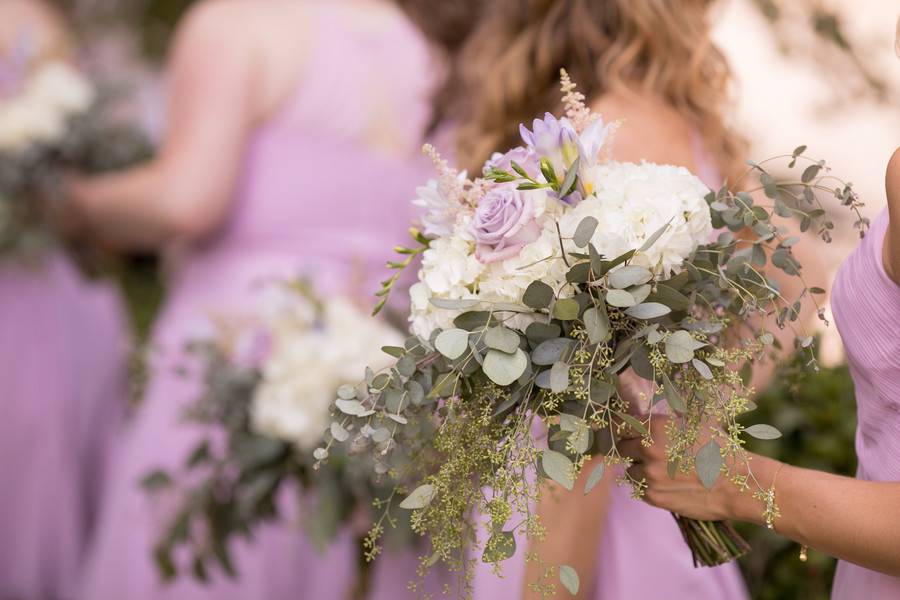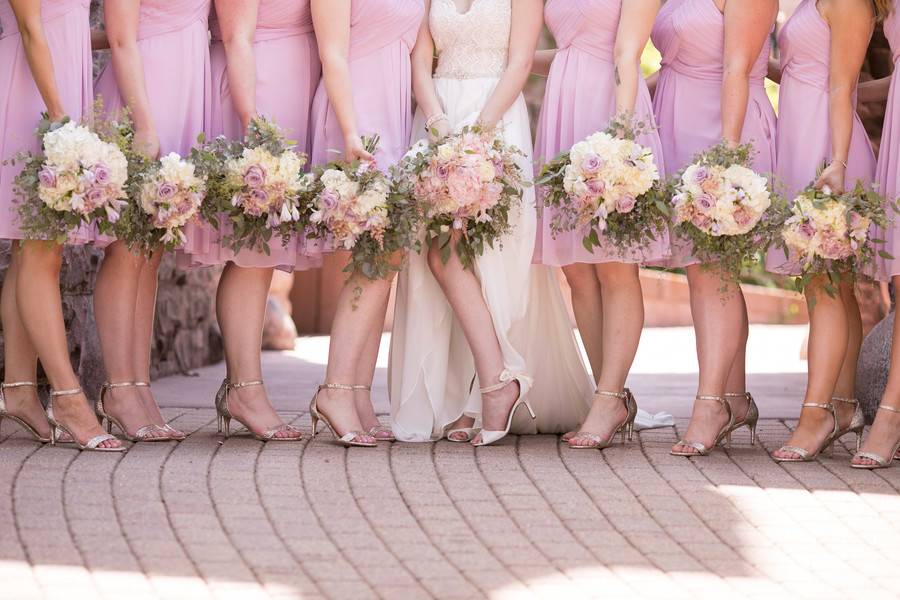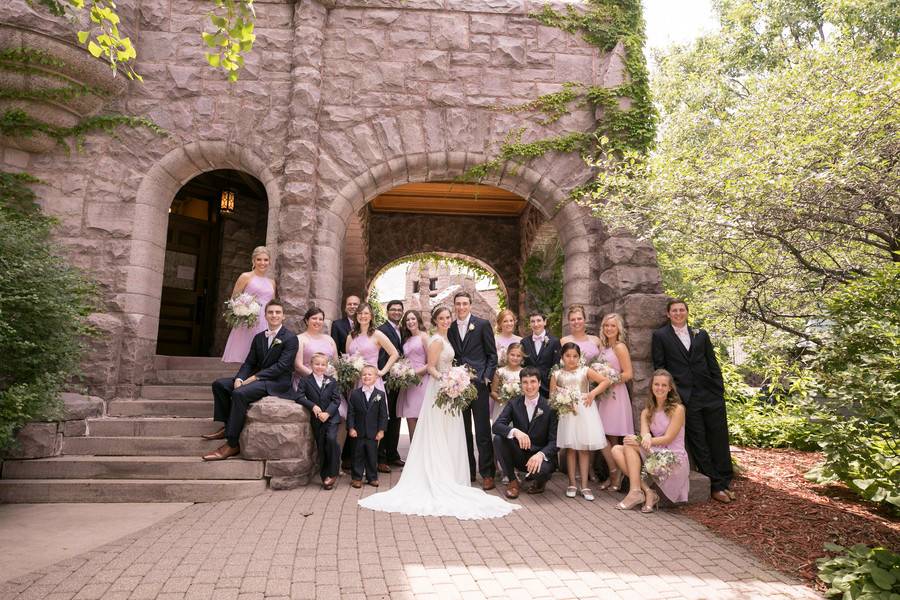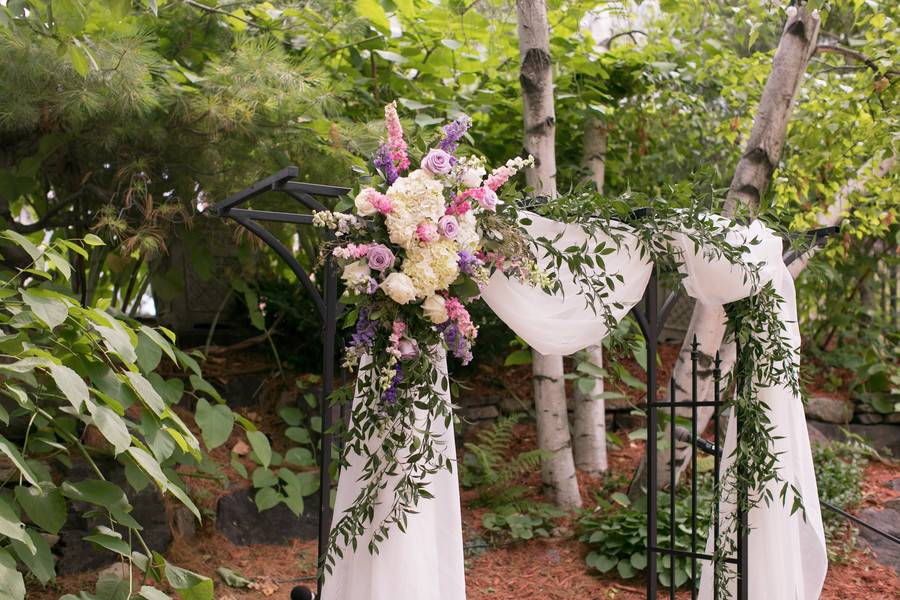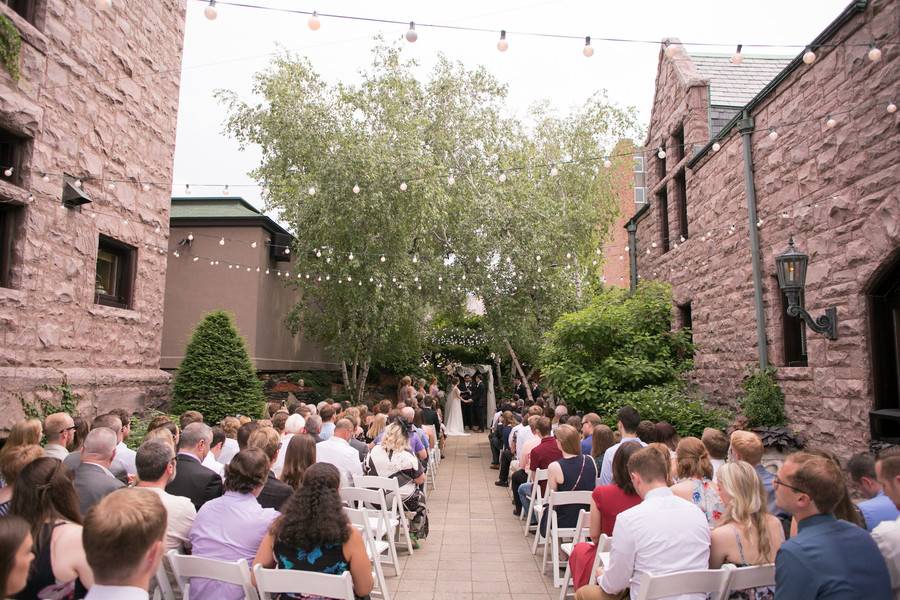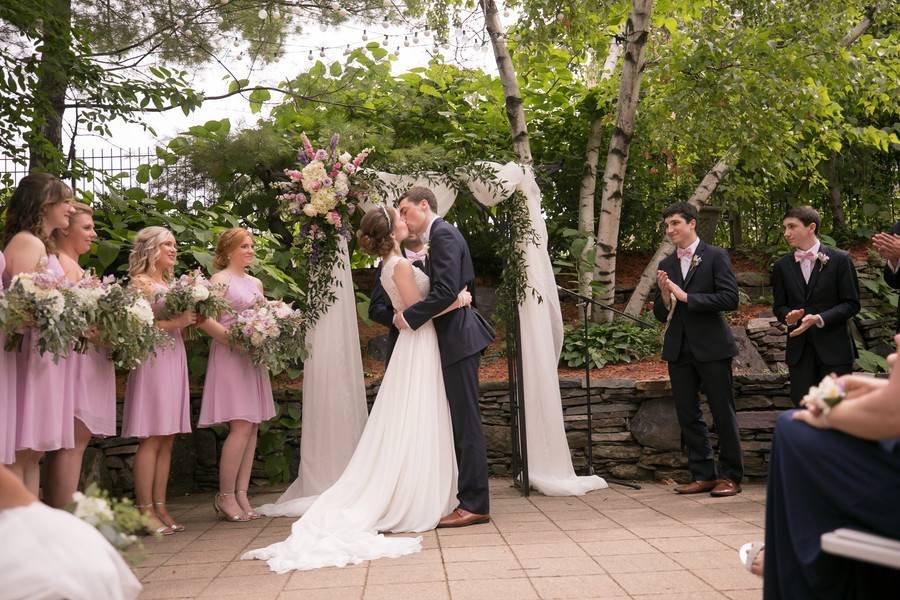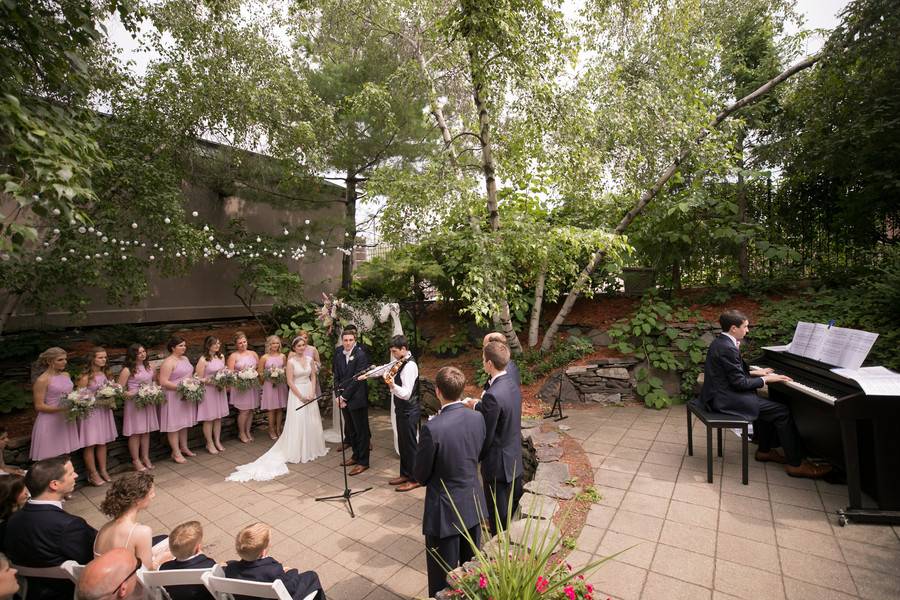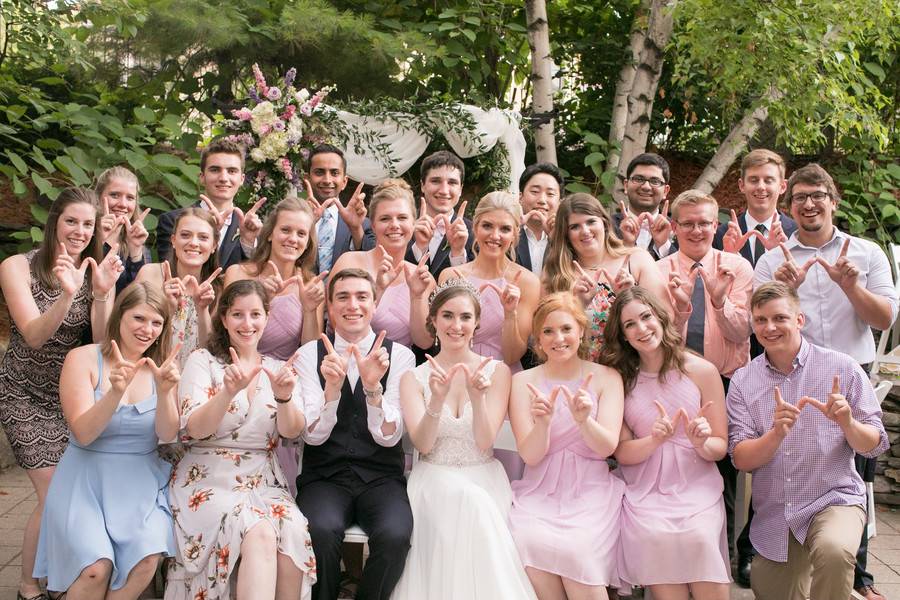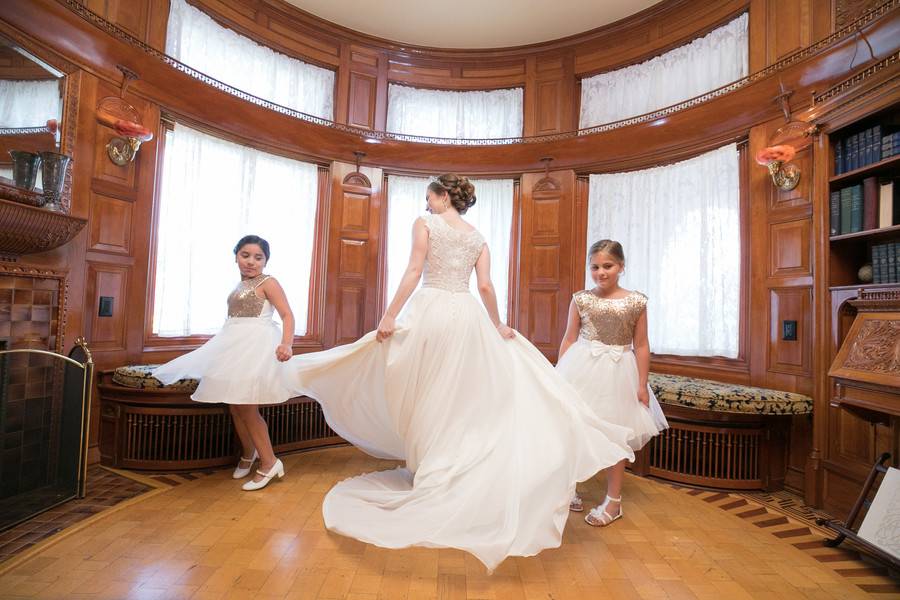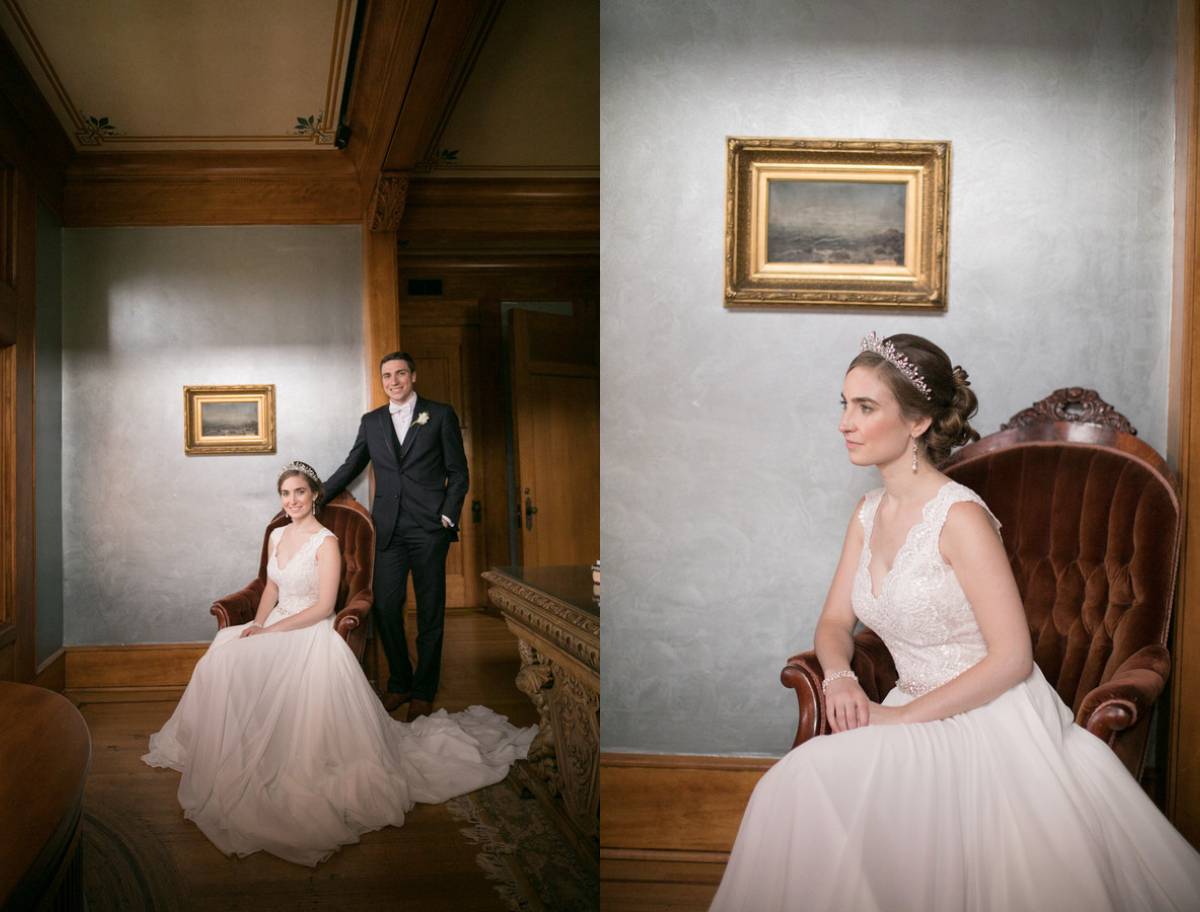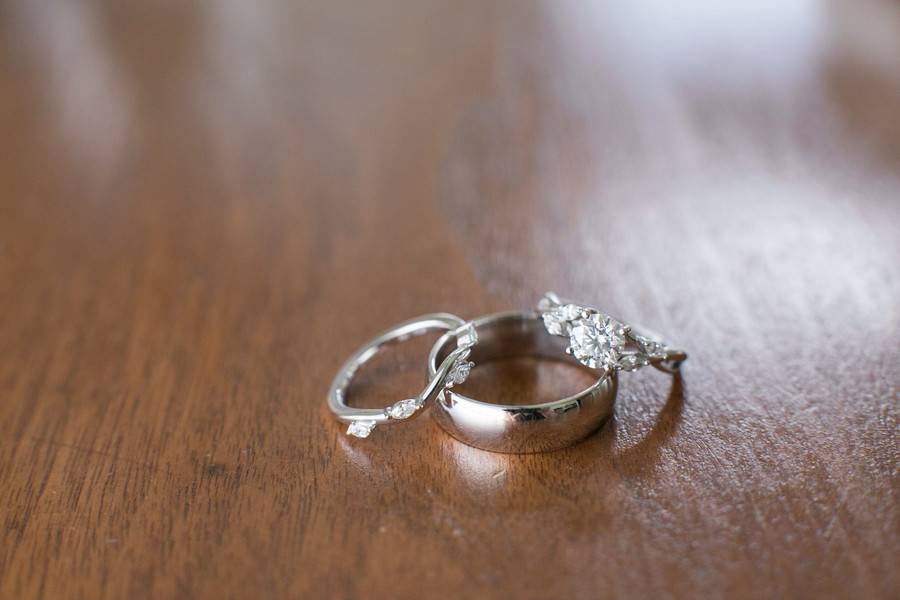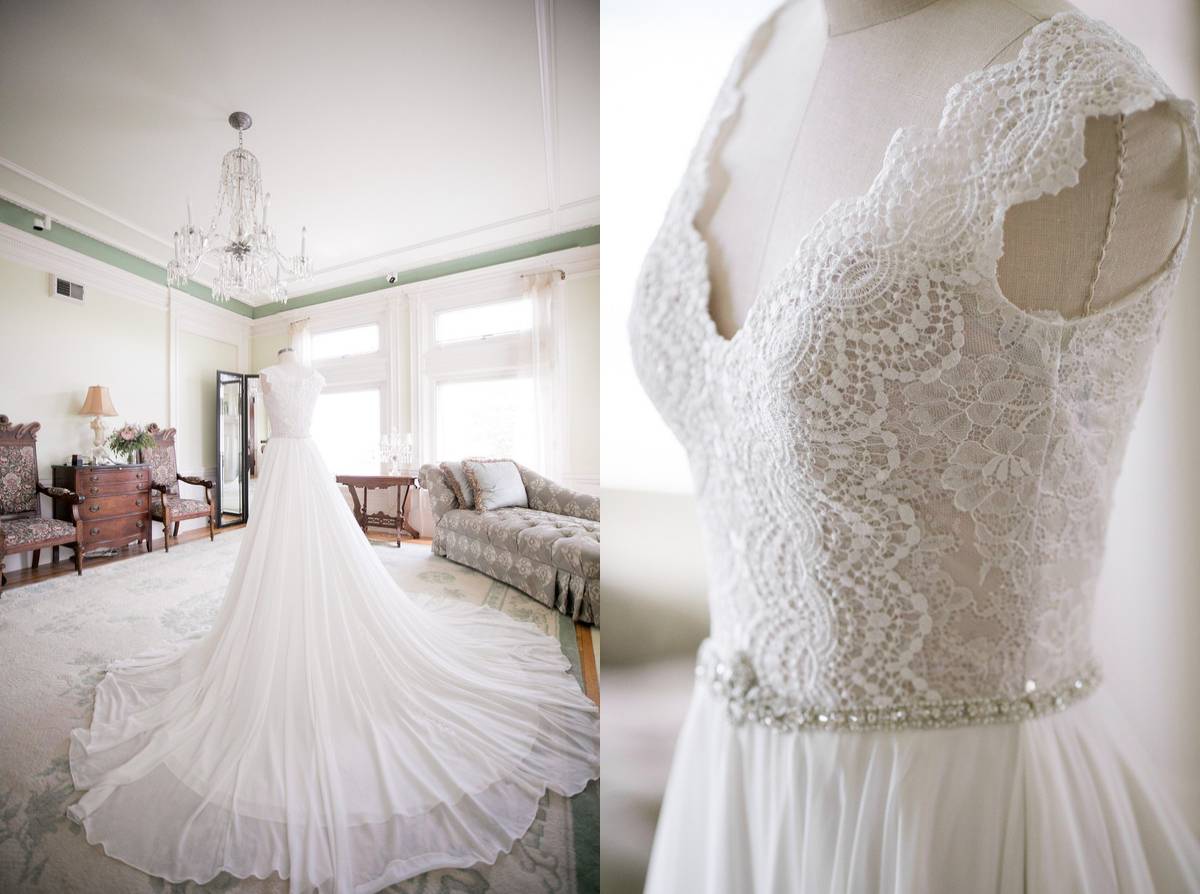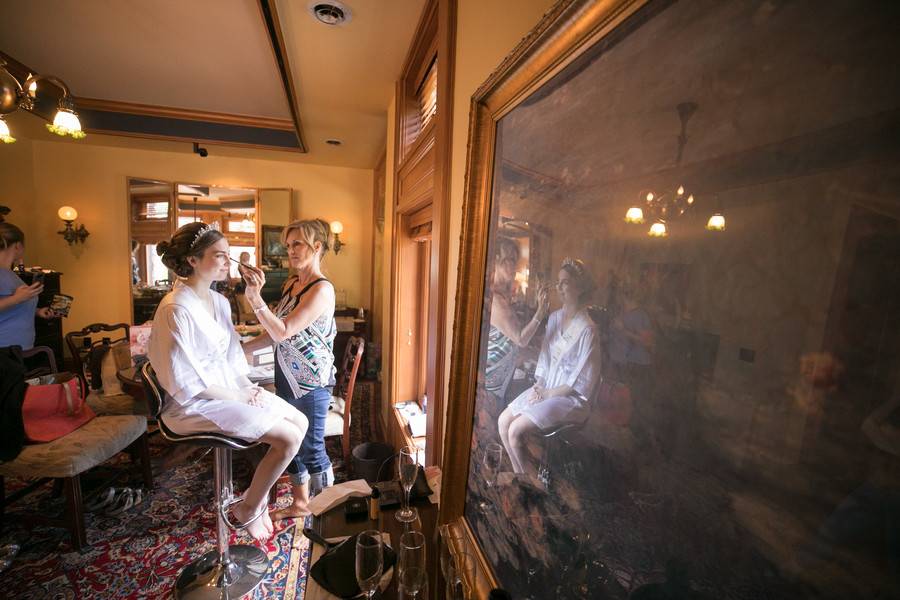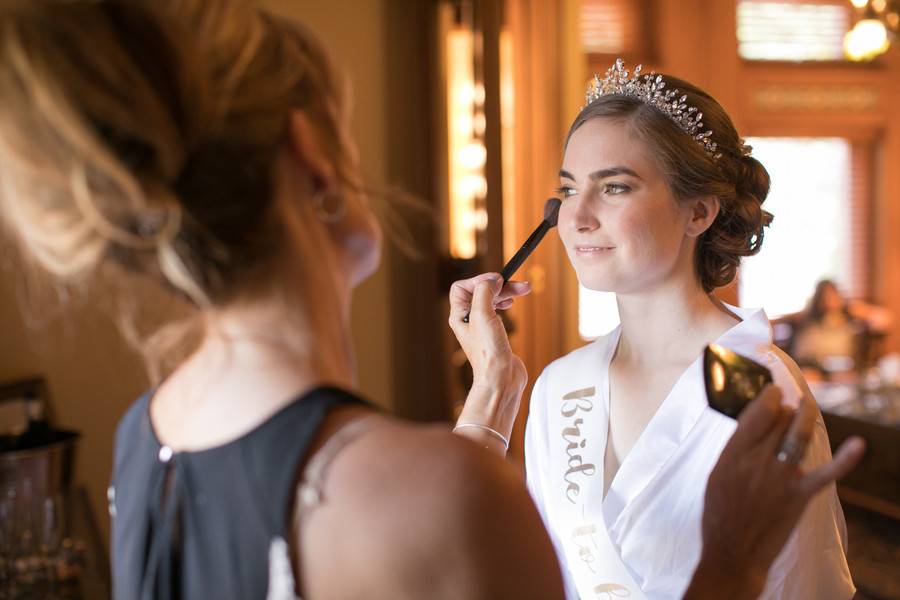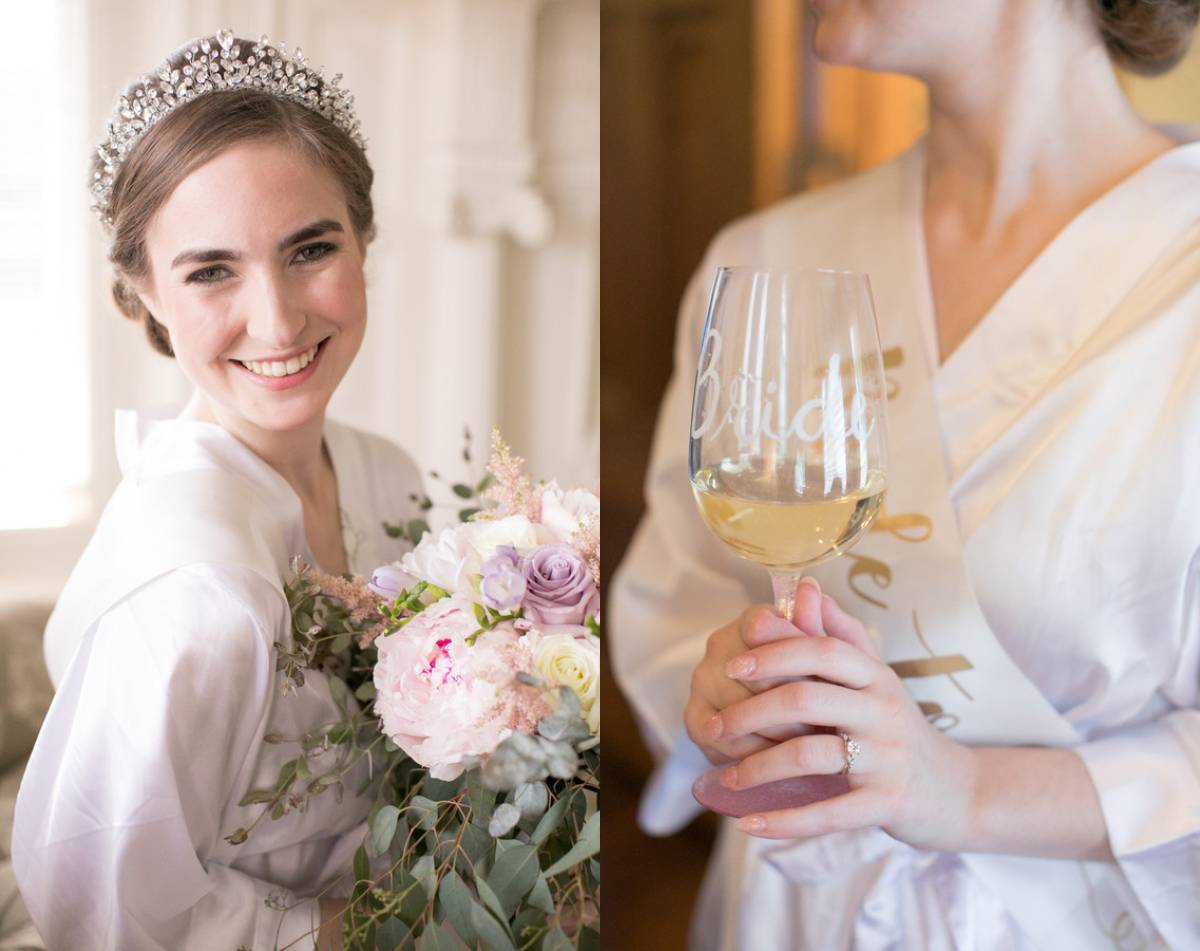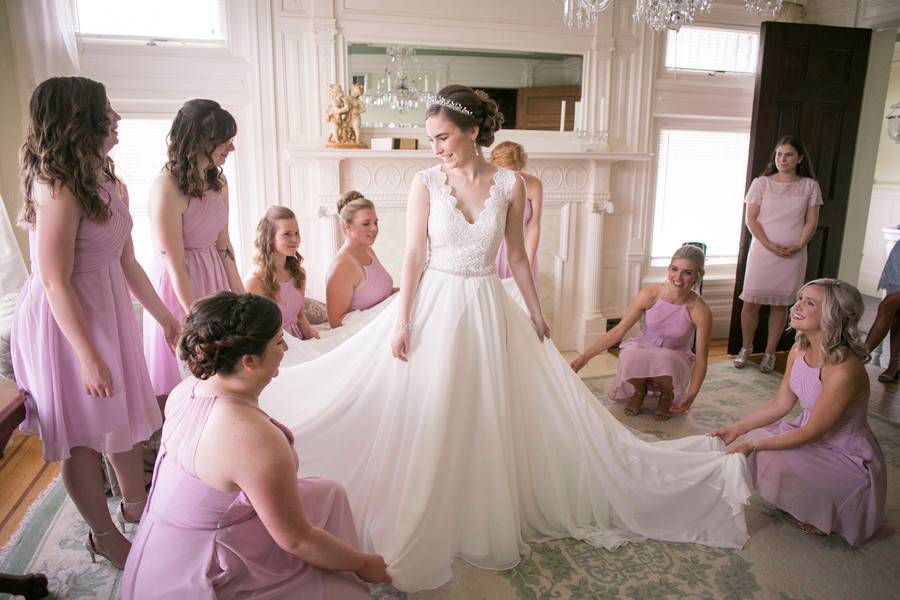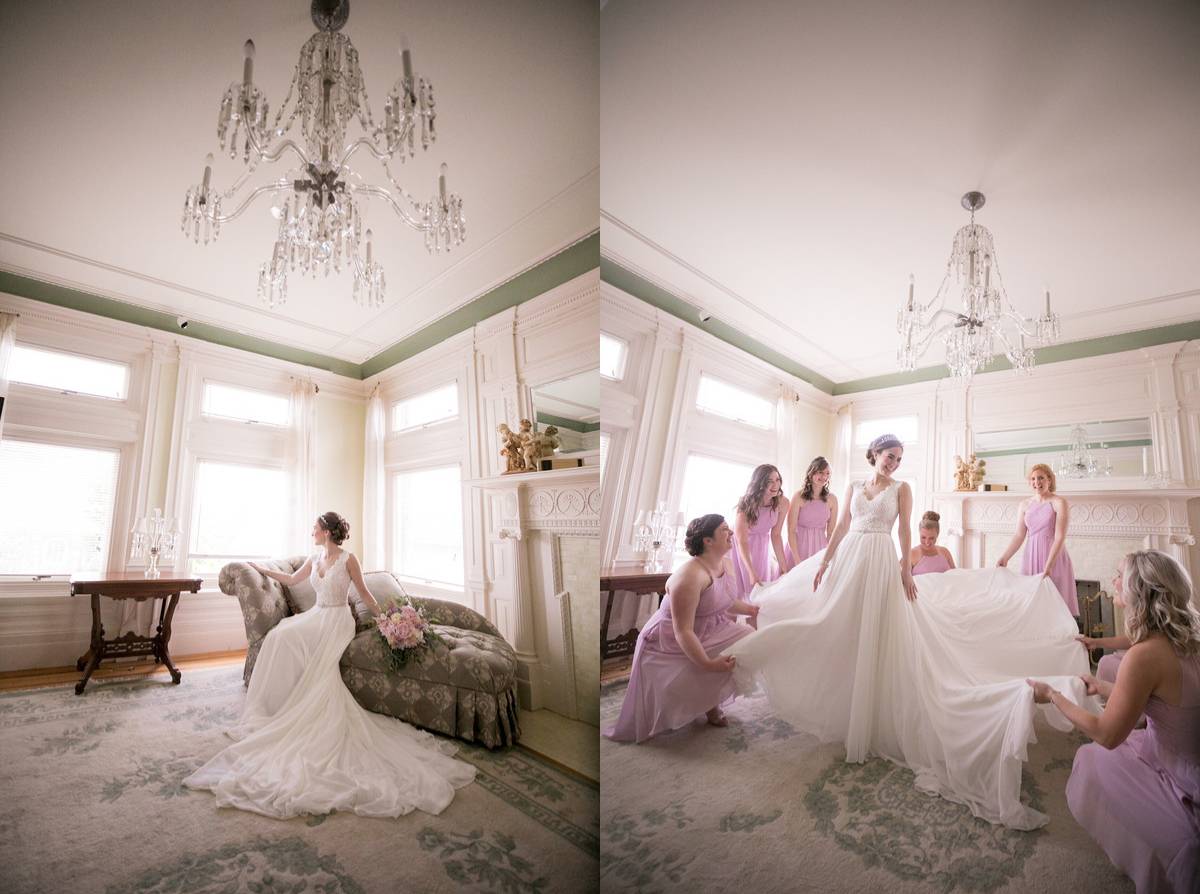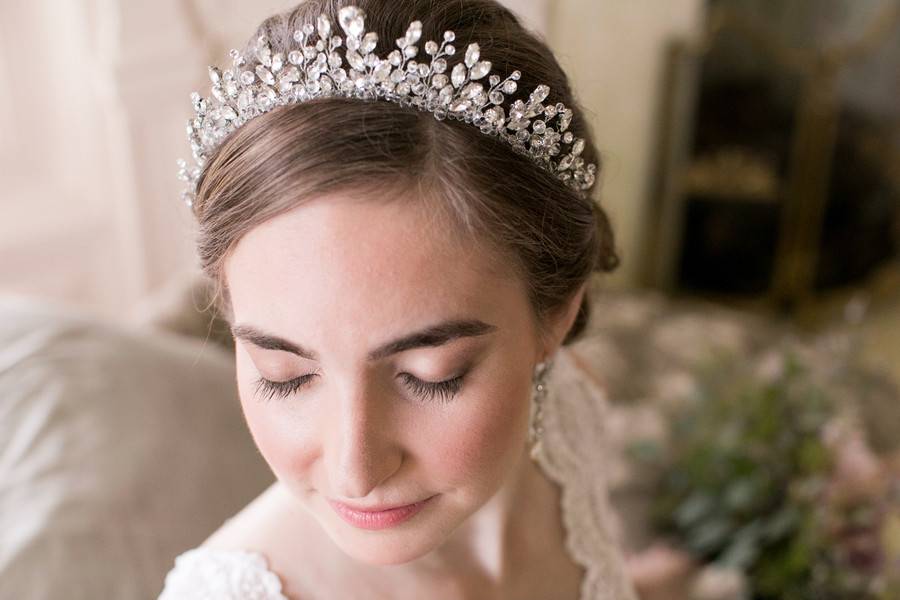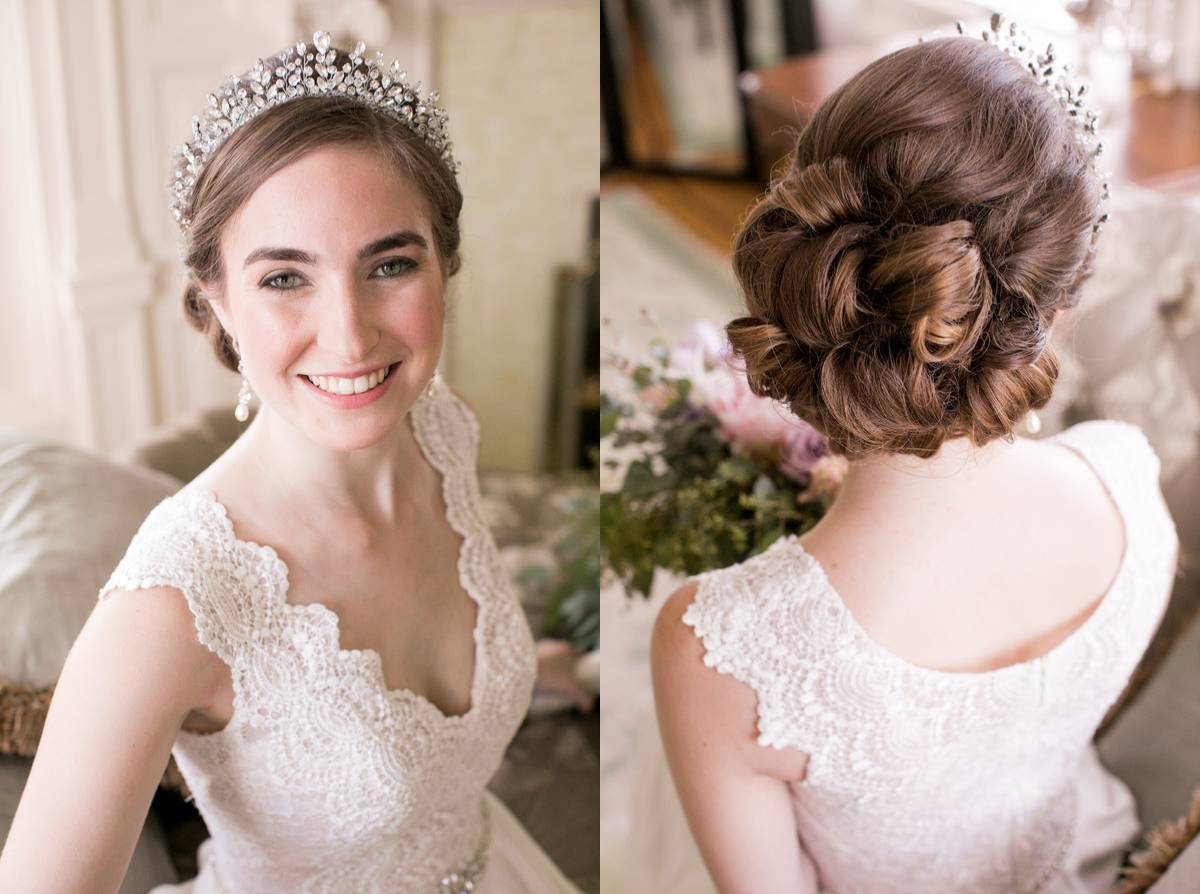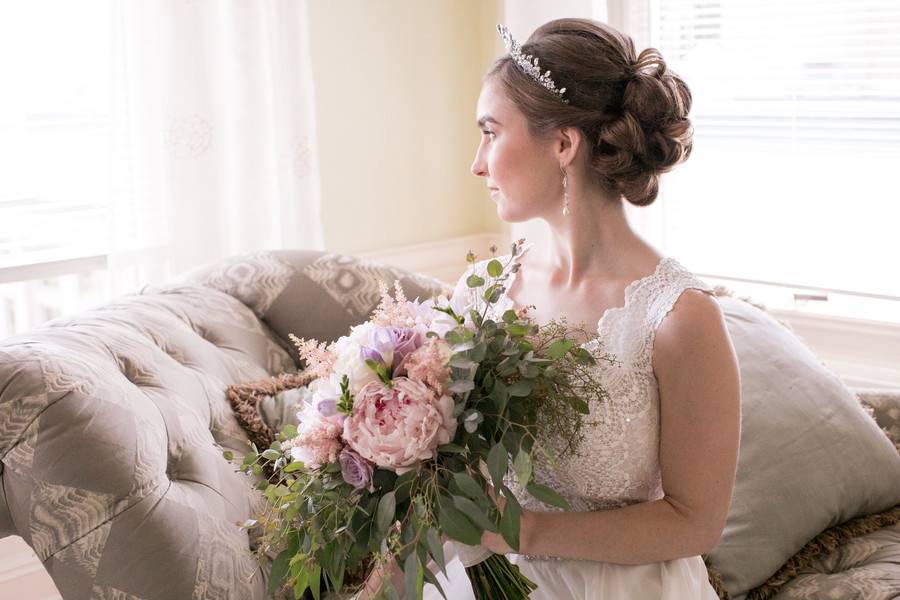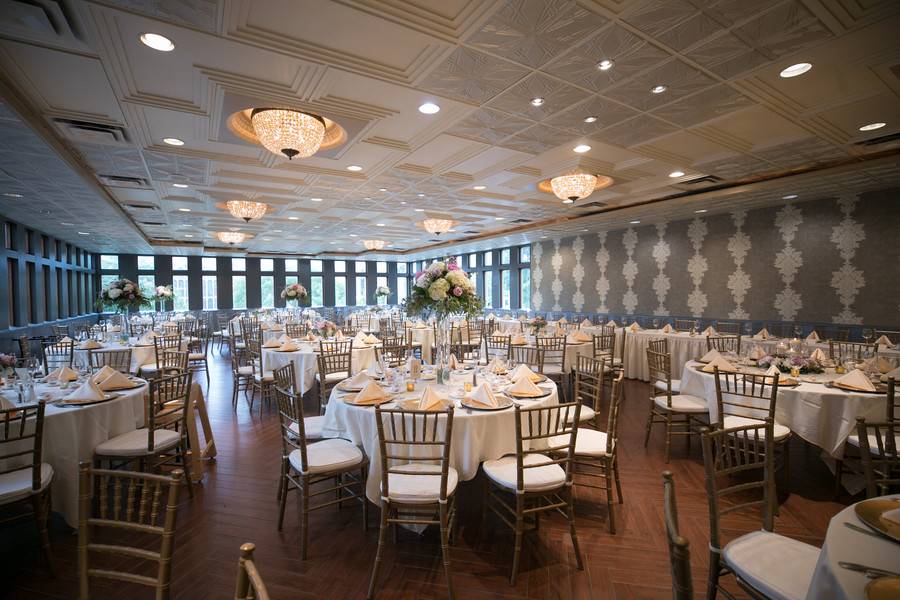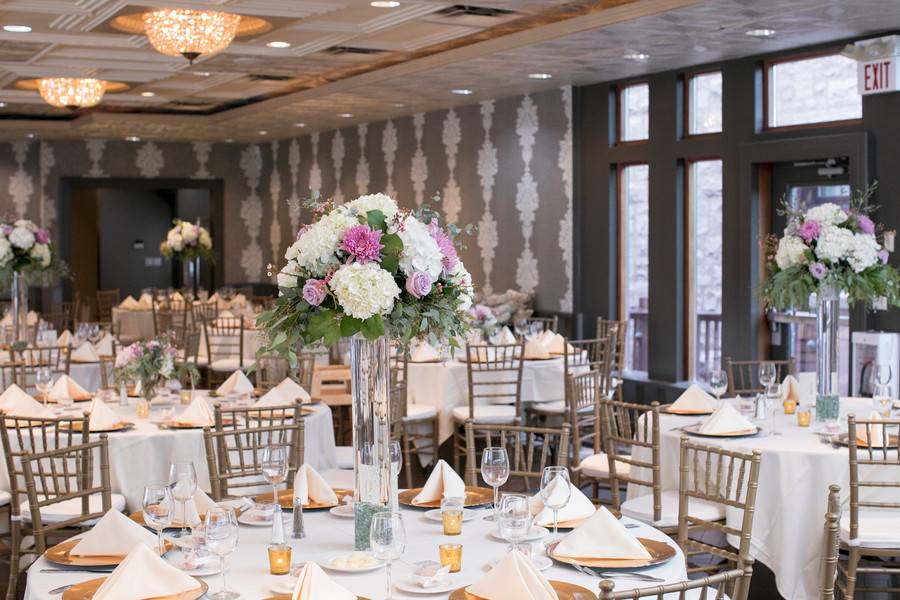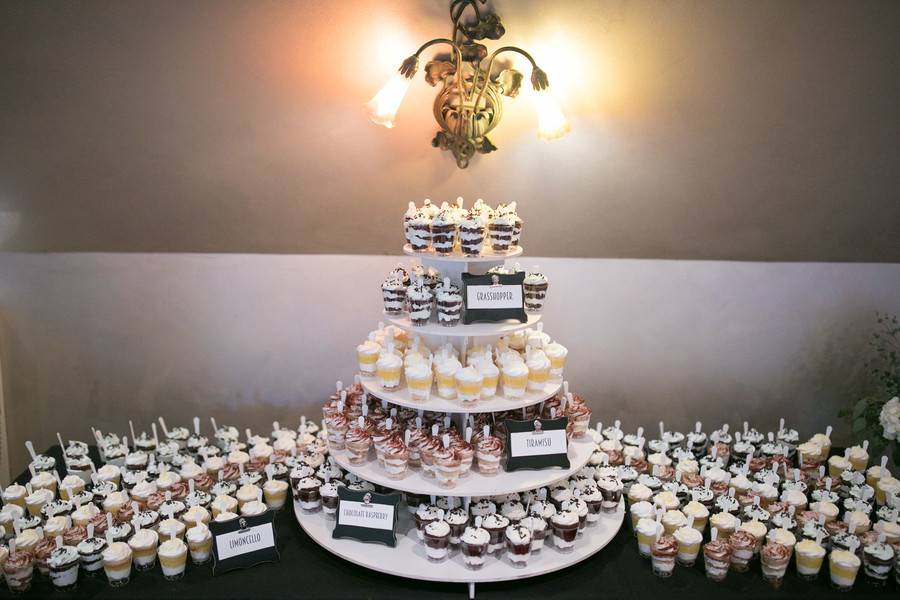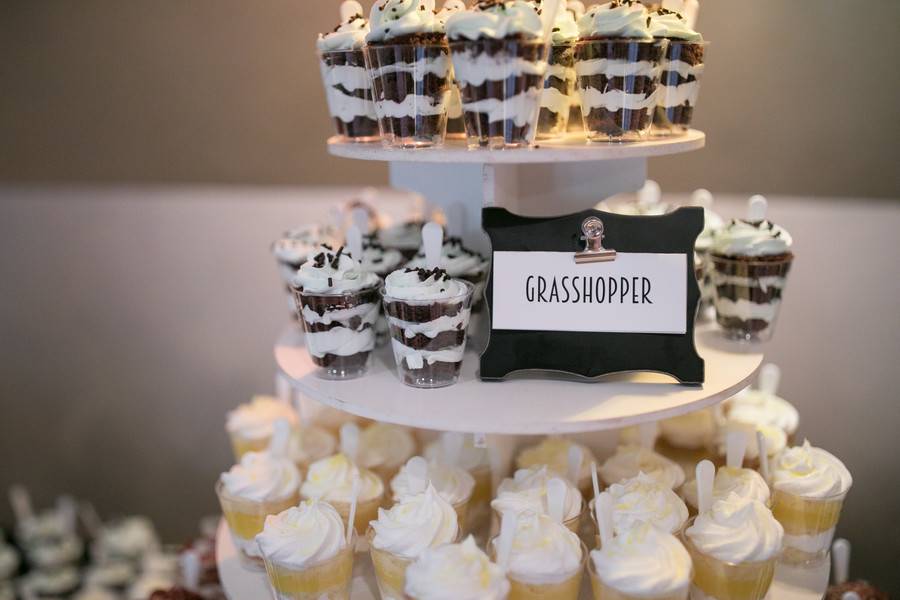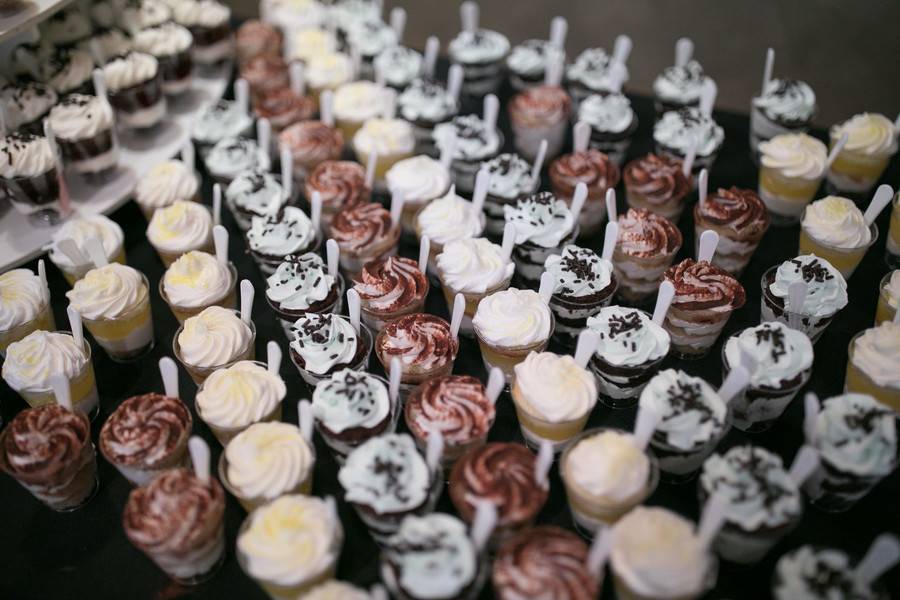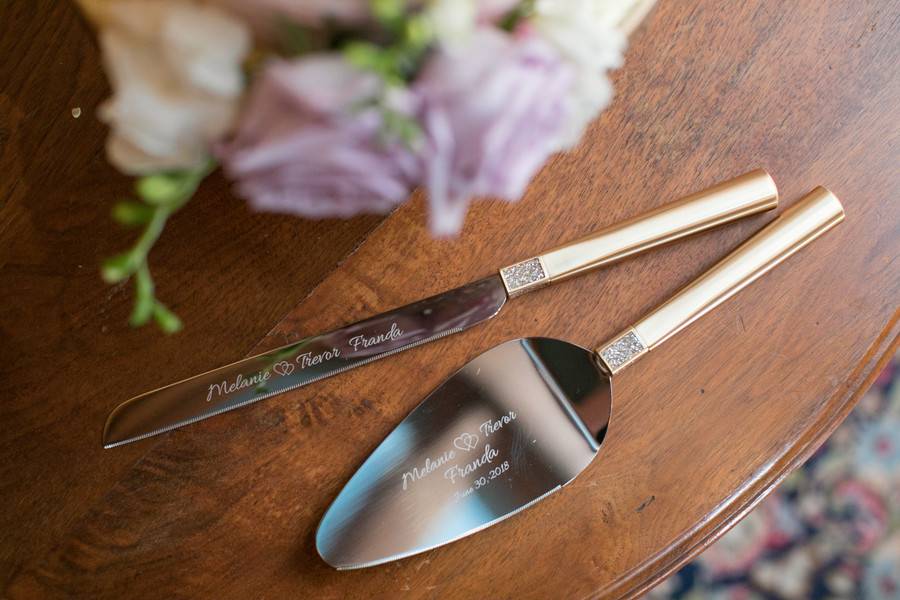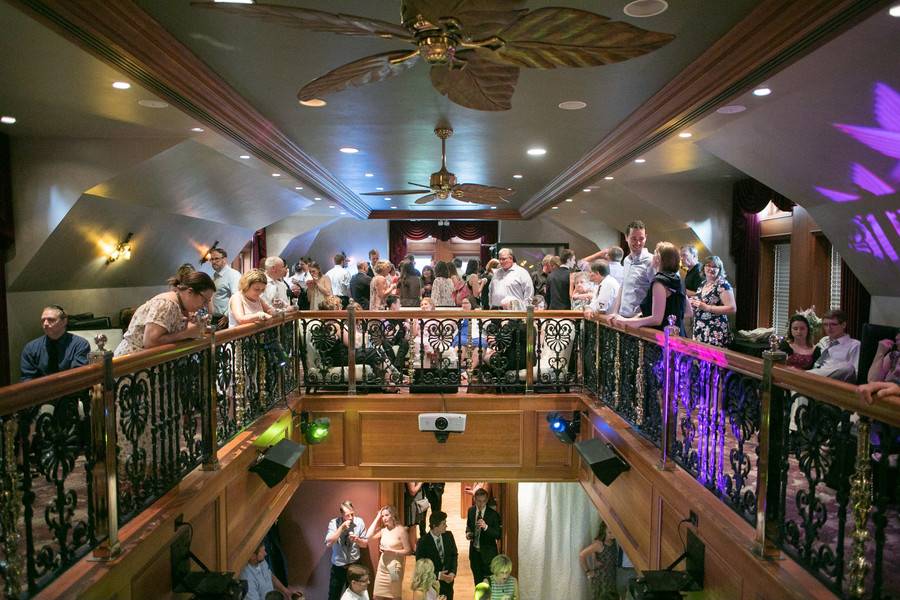 Take this Advice
"We had about two years between our engagement and the wedding, and I was really grateful for the extra time to prepare, especially since we are both busy with work and studying! Taking our time was really helpful." ~Erin Hilger/Photographer
About the Photographer
Bellagala is a national, award-winning wedding company that specializes in 8 services including photography, DJ, videography, floral design, event planning, live music, event lighting and photo booth. We want to make the wedding wedding planning as easy as possible by being your one-stop-shop for wedding vendors. We have our 8 services available in Minnesota and also provide wedding and engagement photography in Arizona, Indiana, Michigan, Missouri, North Carolina, Ohio, Pennsylvania, Tennessee, Texas and Washington. For the latest pricing in your area, please fill out an instant quote on our website.
Money Matters
$20,000 – $45,000
Vendors
Photo Booth Equipment: Studio Veil
Transportation: Cinderella Carriage
Other: Custom Sewing by Heather
Bridesmaid Dresses: The Wedding Shoppe
Dress Store: Wedding Shoppe
Makeup Artist: Makeup Savvy
Cake Designer: Queen of Cakes
Cinema and Video: Bellagala
DJ: Bellagala
Floral Designer: Bellagala
DJ: Bellagala
Event Venue: The Van Dusen Mansion
Photographer: Bellagala