When it comes to wedding decor and table decor, many brides are just unsure of what to do, and this can be daunting if they're doing it themselves. Some standard tips and tricks can help any bride create beautiful and elegant table decor no matter her theme or style.
Choosing Table Linens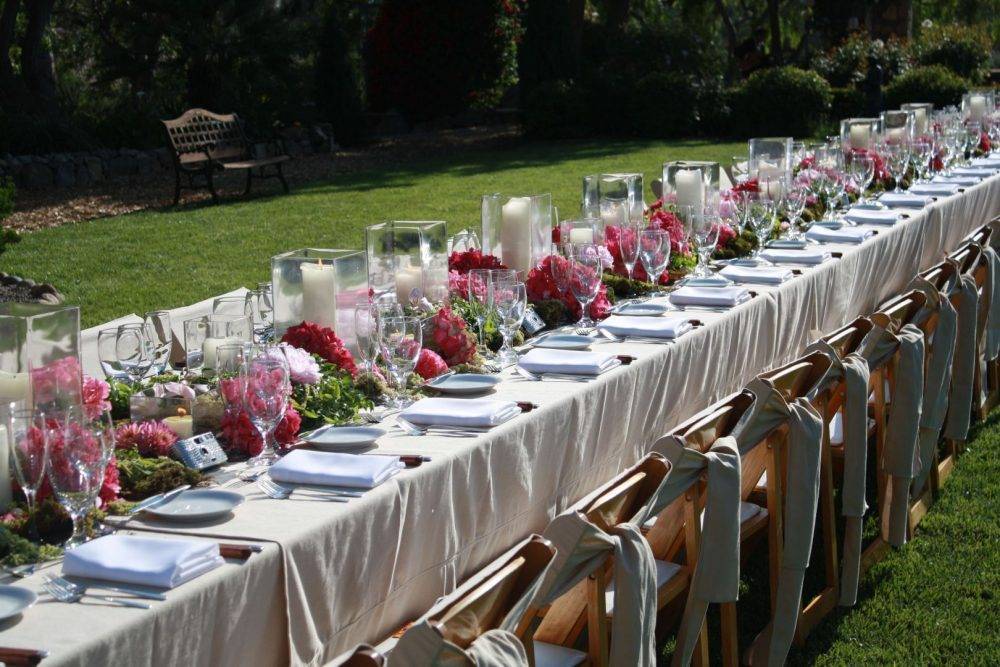 There are some great tips for choosing the table linens, whether your tables will be rectangular, square or circle. First and foremost, tablecloths that go all the way to the floor are beautifully elegant. Choosing a solid base color is best, and white is excellent as it allows other colors to pop against it.
Plain white table linens are without a doubt the most popular, but we love the sequined and textured cloths as well. Pair intricate cloths (like those with texture, beading, embroidery or sequins) with plain cloths. So, if your base table cloth is sequined, your runners or overlays should be very basic and subtle.
Centerpieces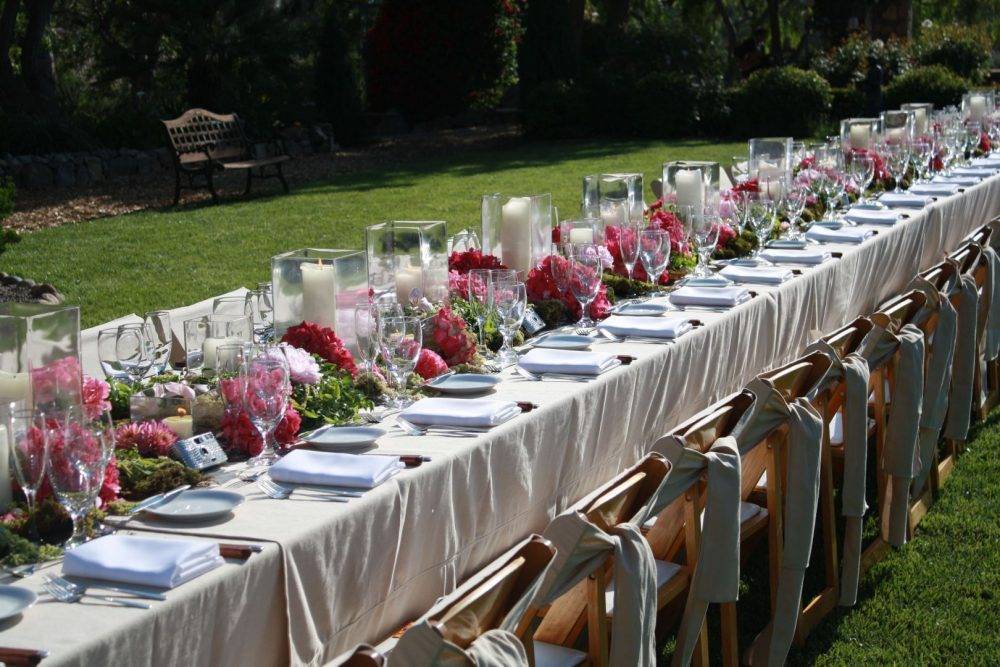 Centerpieces of all kinds can be lovely and elegant, but a few tips and tricks can help ensure that yours are perfect. Tall centerpieces are lovely, but keeping them thinner toward the bottom is essential so guests are able to see each other across the table. Low-sitting centerpieces also allow this. The centerpieces should contain some colors that are present in the other table elements, especially the table runners and napkins. This helps create uniformity, which is pleasing to the eye.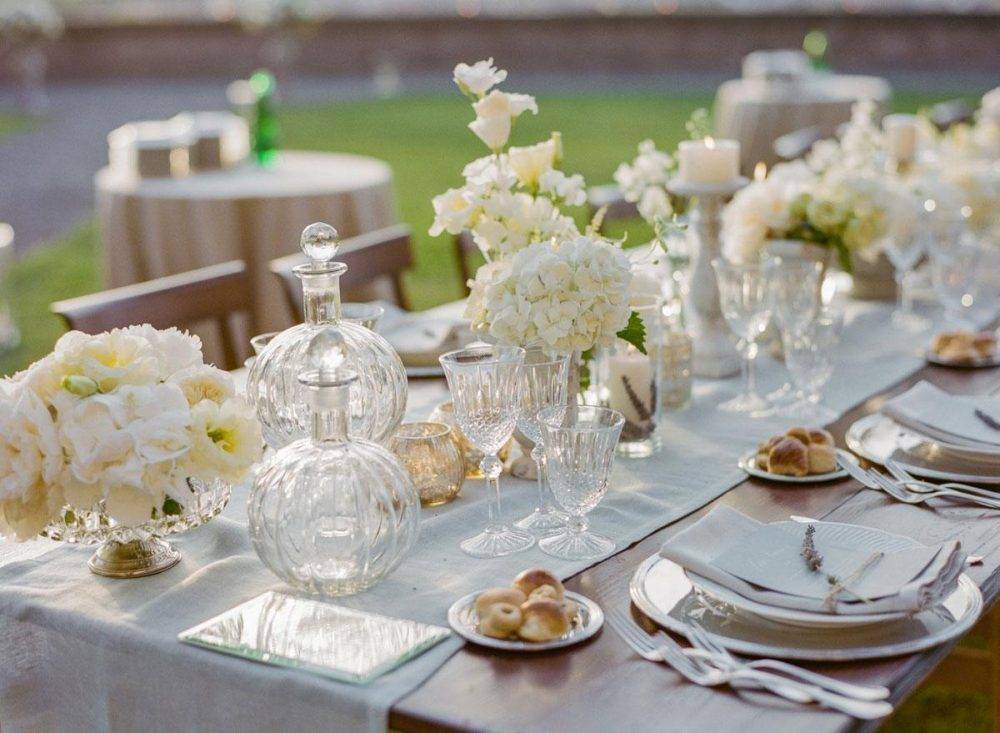 Centerpieces can all be uniform, or you can pair different items that go well together. For instance, silver candleholders with glass vases look great because they complement each other. Short stacks of books with mercury glass candleholders on top create interest and beauty. When pairing different items, choose those that have varying height, color, texture or shape. This will also create interest.
Place Settings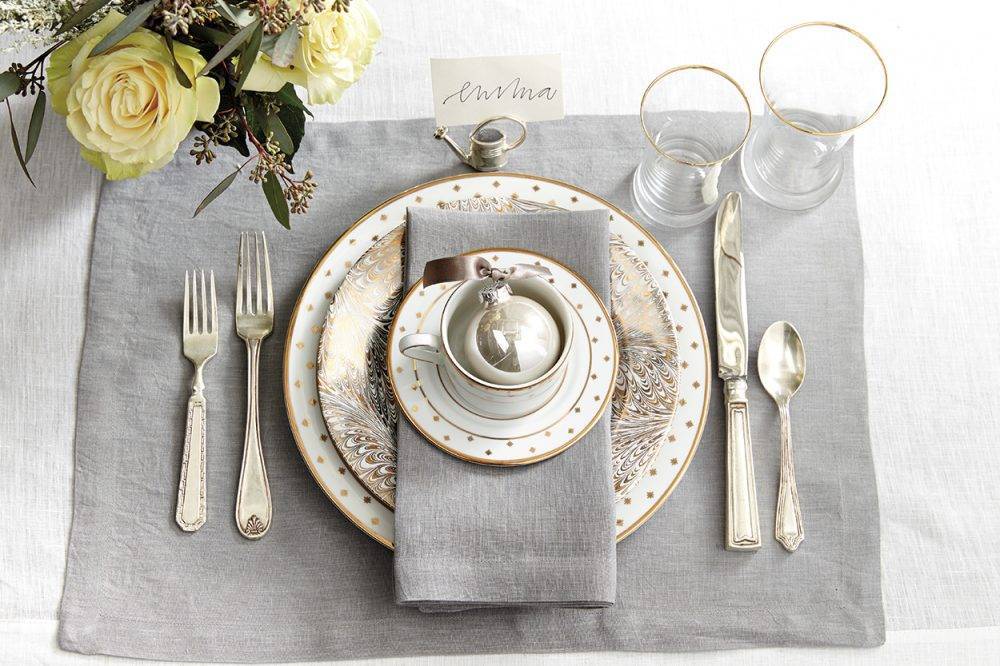 When it comes to place settings, there really is no wrong way and no right way. When done correctly, any sort of place setting can be elegant. That said, choosing cloth napkins is always best over paper ones. Traditional napkin rings can be beautiful, but so can a quickly tied piece of twine. Napkins can also look just as elegant when simply folded and placed on top of the plates.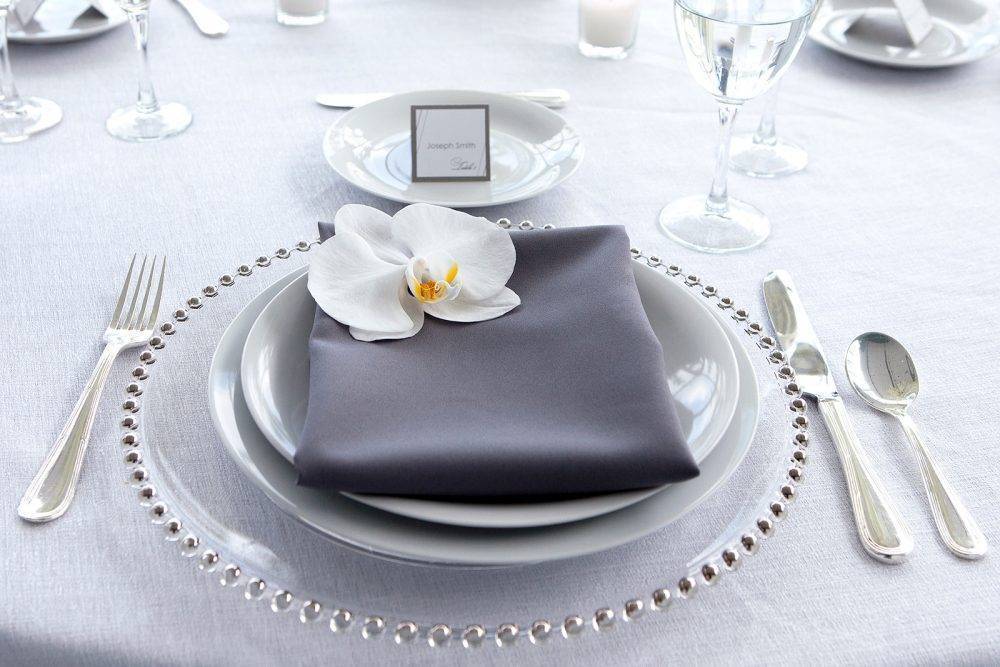 Chargers are not a must, and place settings can look just as elegant without them as they can with them. Guests can be provided with a 3-silverware setting or 8, depending upon the type of dinner, and both can be just as elegant. Overall, this aspect of the table decor is highly personalized and can be beautiful in a massive range of types and styles.
By sticking to these tips and tricks, any bride can create beautifully elegant wedding decor without too much trouble! What do you think? Share your thoughts and ideas with us in the comment section below.