It's almost a foregone conclusion that the ring bearer will be carrying a pillow down the aisle and presenting it to the bride and groom when the time comes. However, it doesn't have to be that way. If you're a bride who is looking for unique ideas for her wedding, we think you're going to love this beautiful wedding box idea.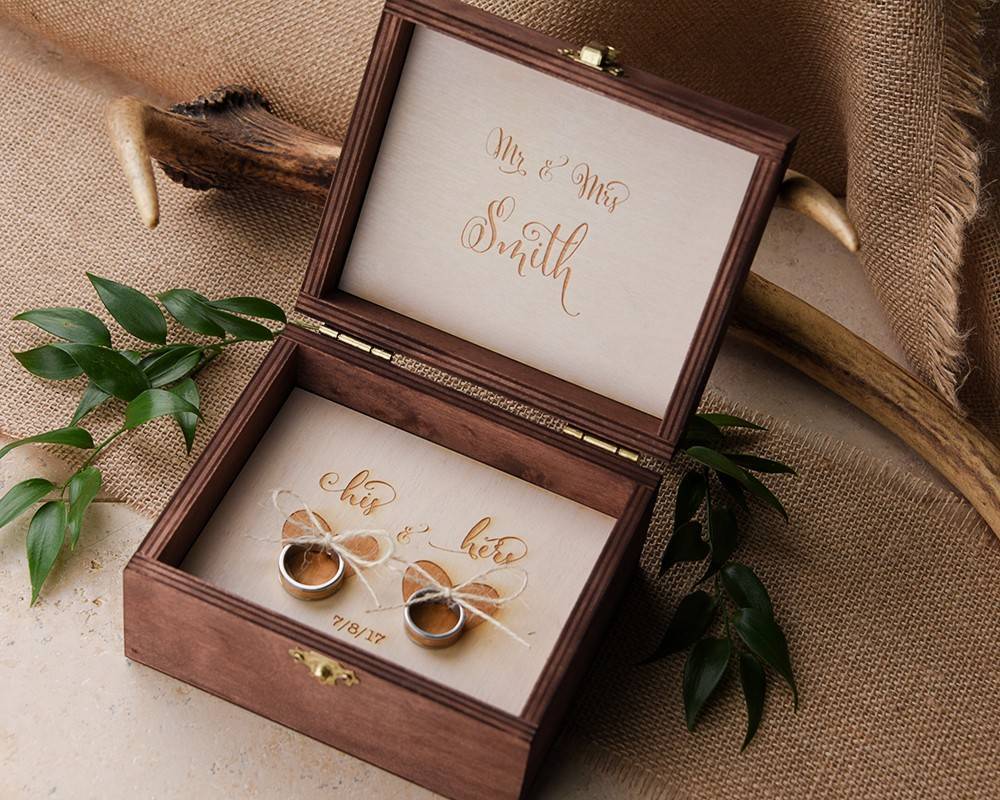 Say Goodbye to the Pillow!
With this beautiful idea, the ring bearer will be carrying a decorative wooden box down the aisle instead of the traditional frilly pillow. The box can be as simple as the bride and groom want it to be; a plain wooden box with spaces inside to place the rings or even ribbon inside to tie the rings in.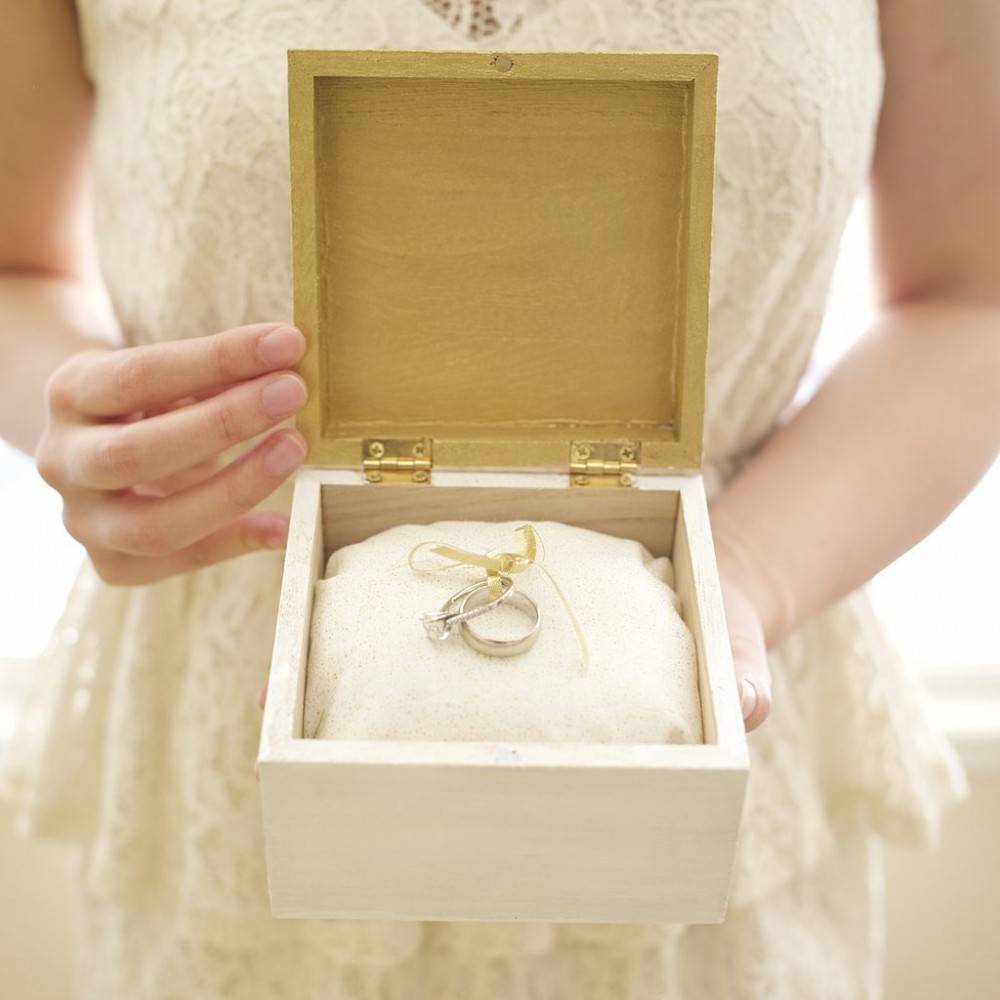 Or, the box can be a little more decorative, and actually contain cushioning inside so that the ring is still presented on that traditional pillow. Embellishments can be added, as well as wording, and the box can even be personalized with the bride and groom's name.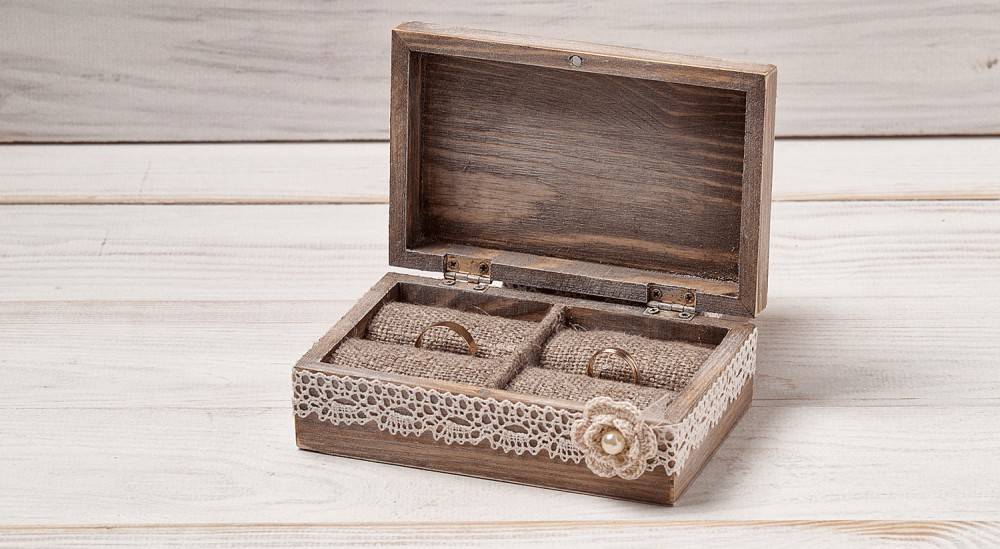 We love this box, which has the ring spaces inside the way a traditional jewelry box does. It's rustic, with burlap and lace, so it goes perfectly with some of the hottest wedding trends in the industry right now.
How to Create Your Own Box
Start with a small wooden box. These can be obtained at your local craft store, either finished or unfinished. If you purchase an unfinished box, you will need to varnish or seal the box (if desired) yourself. Add the embellishments you want to create the box that's perfect for you. Some ideas include:
Creating two small pillows with ribbons for the rings to be tied to, and attaching them to the inside of the box with hot glue or Velcro so that they can be removed if desired.
Use a wood burner and stencil to create beautiful designs or initials in heart cutouts and glue those to the inside of the box (the initials of the bride and initials of the groom) for the rings to sit on.
Hot glue ribbon, lace, burlap, rhinestones, pearls or any other kind of embellishment you want to the box until you achieve the design you want.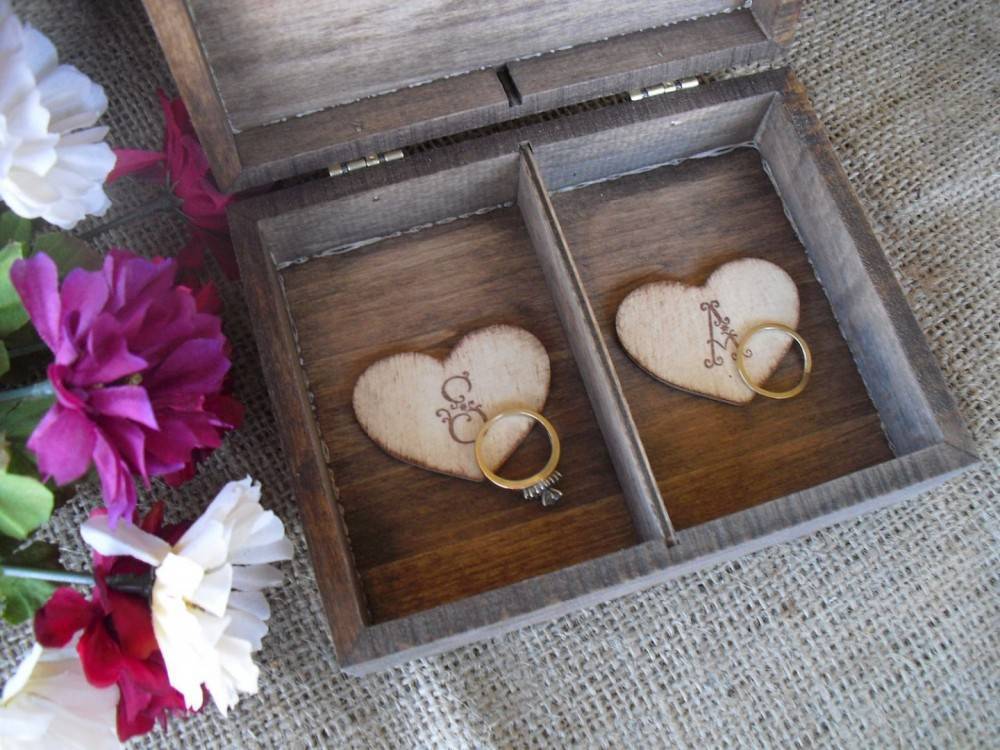 It's that simple! It's a gorgeous alternative to the traditional ring pillow and a wonderful keepsake for after the wedding. What do you think? Let us know your opinion in the comments below.