There are so many choices available when it comes to color palettes. The following 6 palettes are beautiful and elegant, and will serve as inspiration as you attempt to determine your own wedding color palette.
Red and Grey
Red is a very popular color and is perfectly contrasted with grey. Highlight colors can include virtually anything. This is a very beautiful color combination that works well with any theme.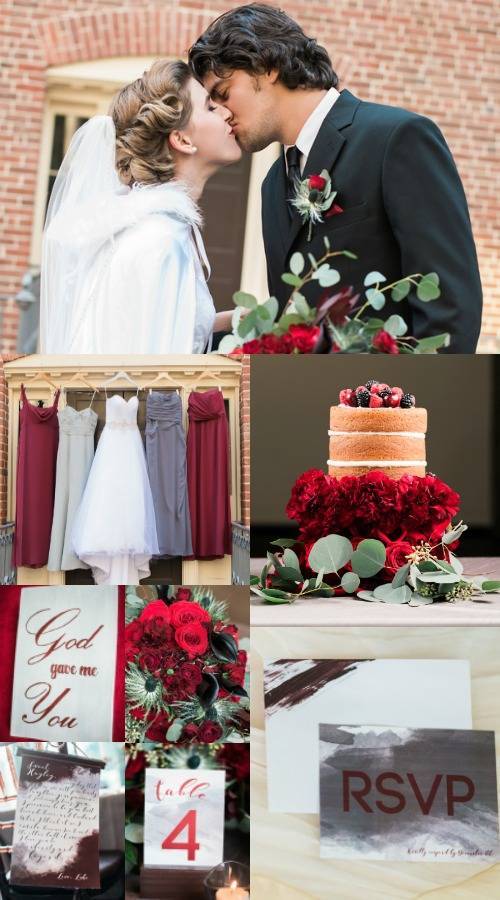 White, Ivory, Pink and Gold
This color palette is extremely feminine and very pretty. It's reminiscent of Victorian era weddings and has a lot of potential when it comes to décor. This is great for the ultra girly girl!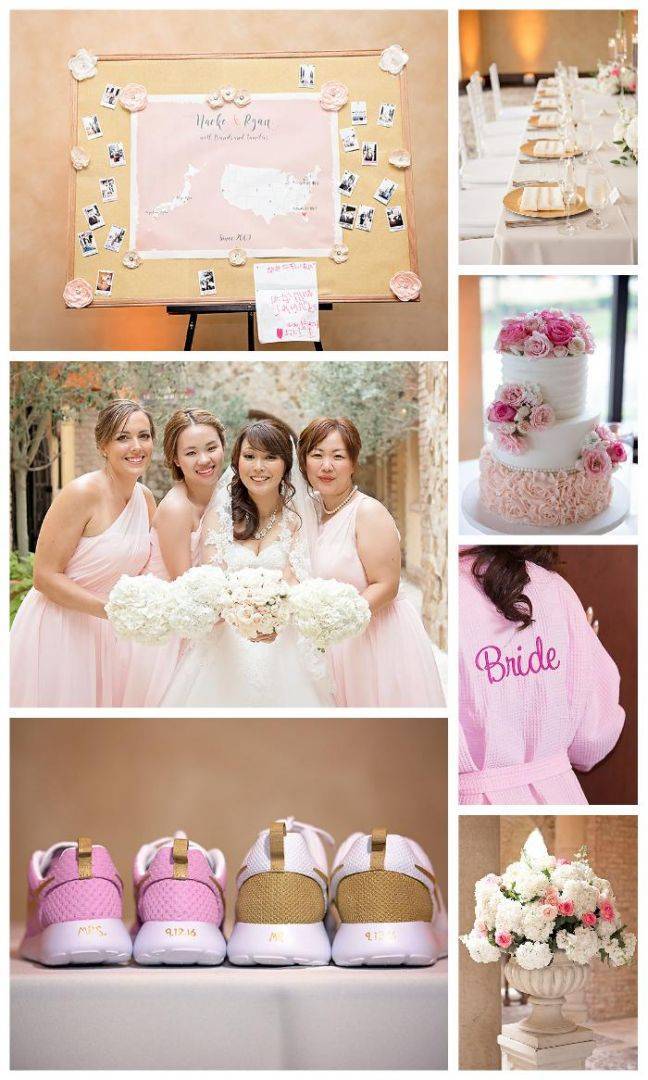 Sage, Purple and Cream
This is a wonderful color combination that has a royal feel to it. The sage green is set off beautifully by the rich jewel-tone of the purple, and the cream acts as a glorious backdrop. It's great for any theme as well.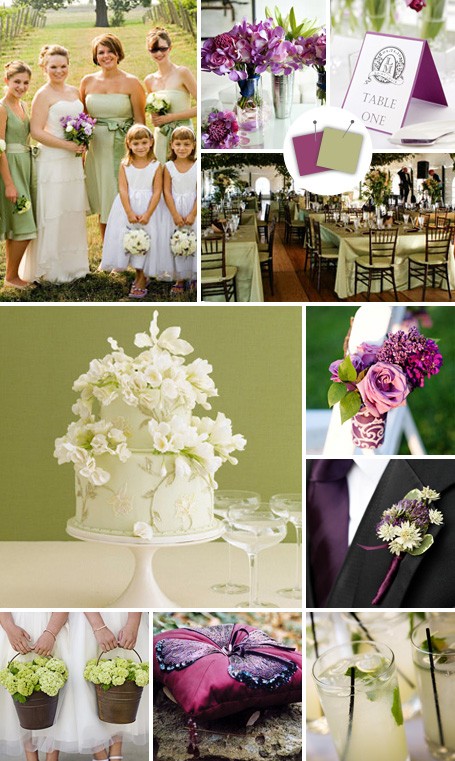 Peach, Teal and Magenta
Although these colors don't sound so wonderful together, the effect when they're combined is beautiful. The result is a Bohemian feel that is rich and exciting. This is perfect for the girl who loves color and art. It works well for nearly any theme as well.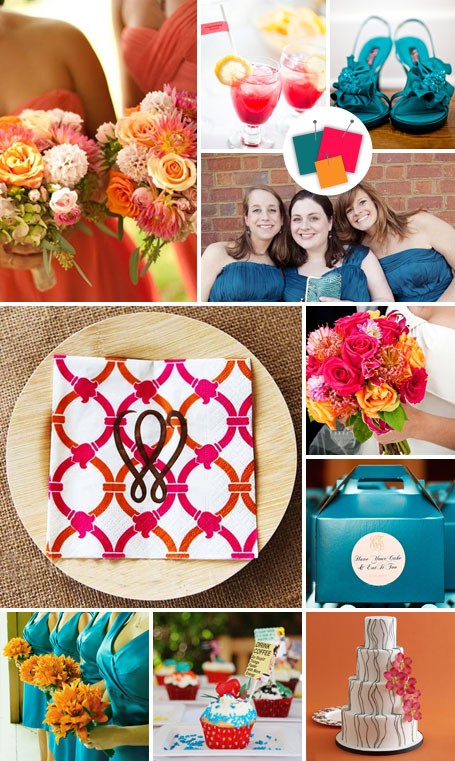 Use these beautiful color palettes as inspiration when you're planning your wedding, or adopt one of them as your own.
Ivory, Gold and Black
I love everything about this classy color palette. The combination of gold, ivory and black is stunningly gorgeous, taking the luxurious shimmer of classic romance into the avenue of modern style. Every detail goes well with black suits, elegant bouquets, gold flared plates and your stunning white wedding dress. Even the donuts are topped with golden sprinkles.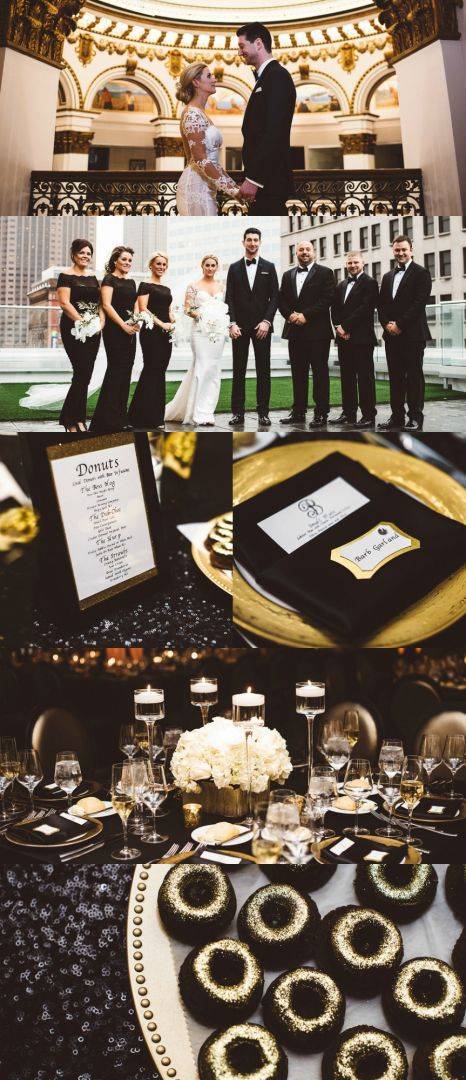 This dazzling theme is a combination of elegance and beauty. A modern style for your perfect wedding.
Sky and Gold
A whimsical color combination of sky and gold inspired by natural and organic elements to create this inspiring color palette. Drawn from luscious colors and florals of Spring, a balanced style of both modern taste and tradition.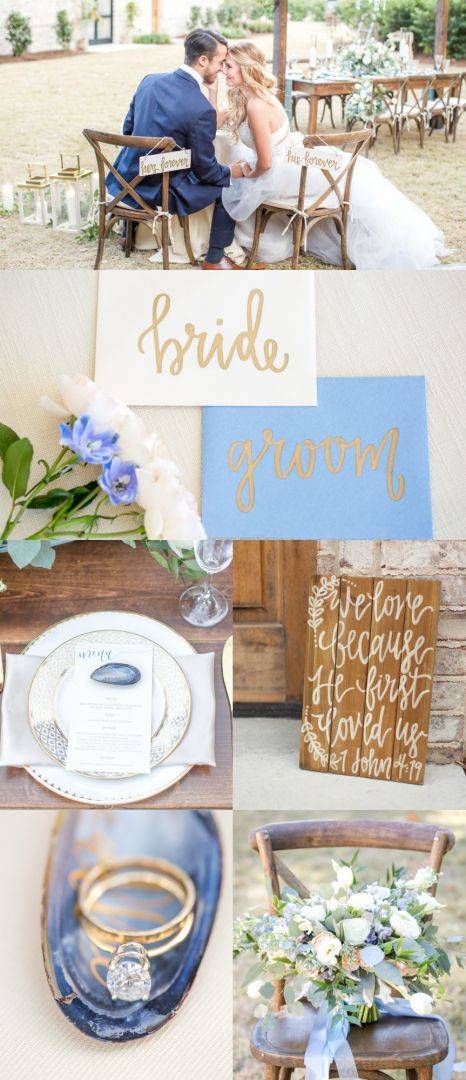 A cool tone of this color combination is very precise when it comes to detailed hues. A perfect balance equilibrium of serenity and elegance, this dreamy theme is what you need for that blissful wedding.
Sapphire Blue and Silver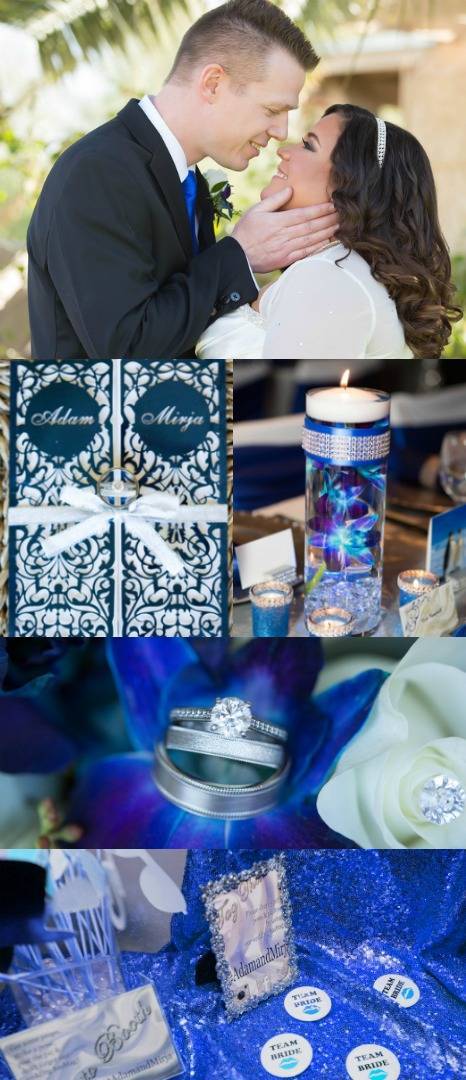 Mirja and Adam wanted to create a sleek and modern look. His favorite color is blue while glitter and sparkle is a requirement for Mirja. Picking their  sapphire blue and silver color palette was perfect for an elegant wedding.