It was a warm summer day in downtown Erwin, Tennessee, a perfect day for Chris and Chandra's wedding which was an elegant affair with a vintage theme. Chandra's grandmothers felt blessed to have played such a vital part in the wedding by providing family antiques that had been in their family for years. Such antiques included rings, pearl earrings, and necklaces which came with a special memory that gave the grandmothers an excuse to share their special moments with their granddaughter and her friends. To keep with the vintage theme, the bride and her mother were lucky in finding some adorable Gatsby style shoes which were perfect. With all the special touches provided by the grandmothers, family, and friends, Chris and Chandra had the perfect fairy-tail day, a day they will never forget. A day every girl dreams about. Let these photos taken by Shannon Benfield Photography show you all the gorgeous details! Scroll down below for more!
We're All About the Details!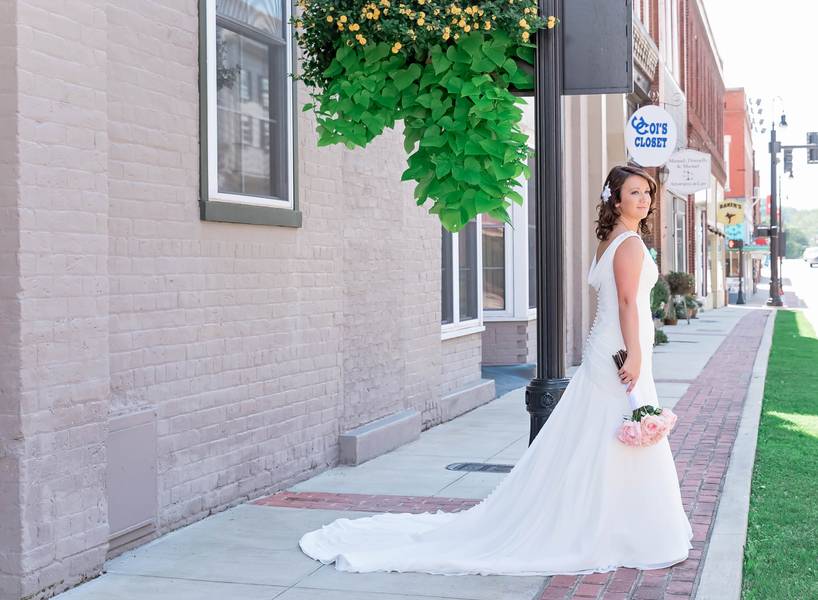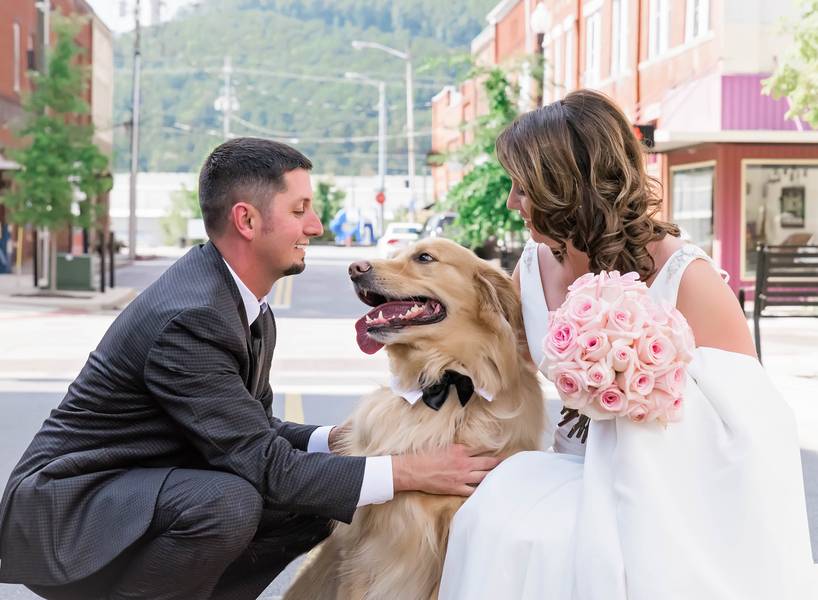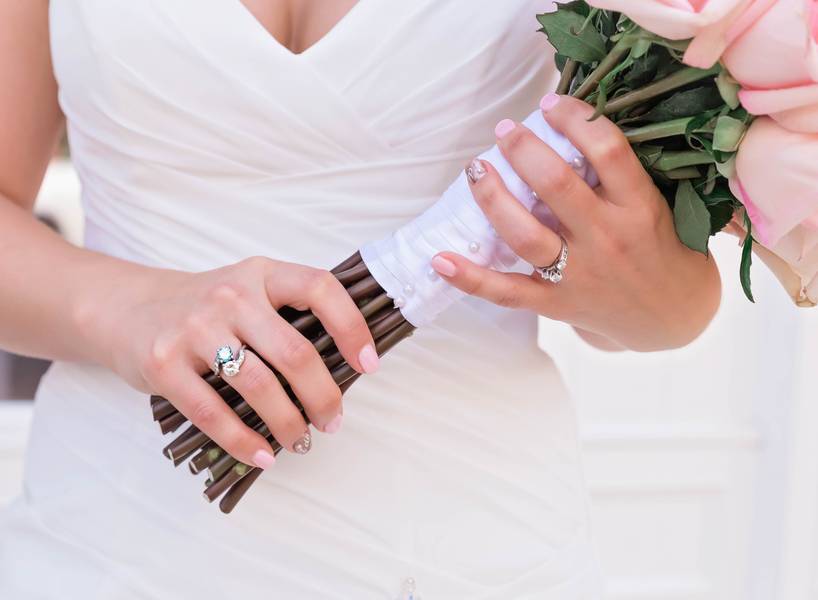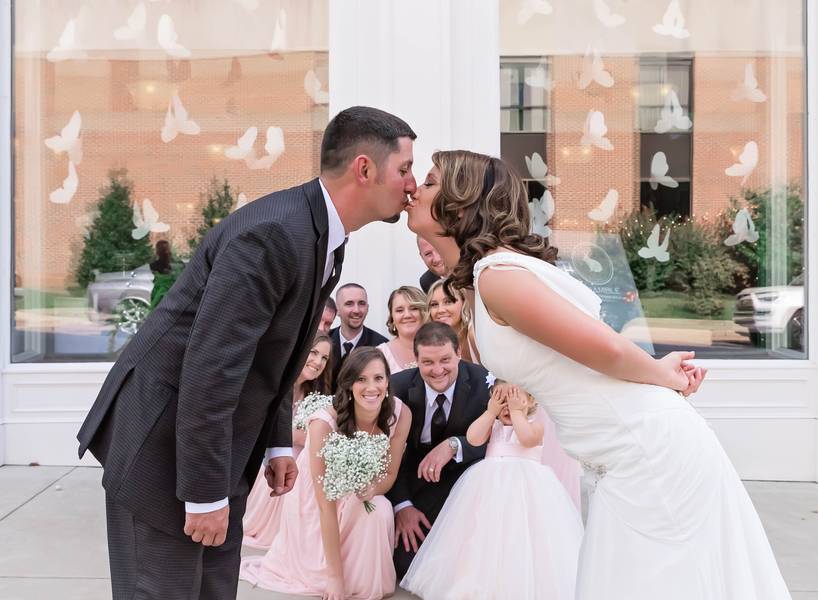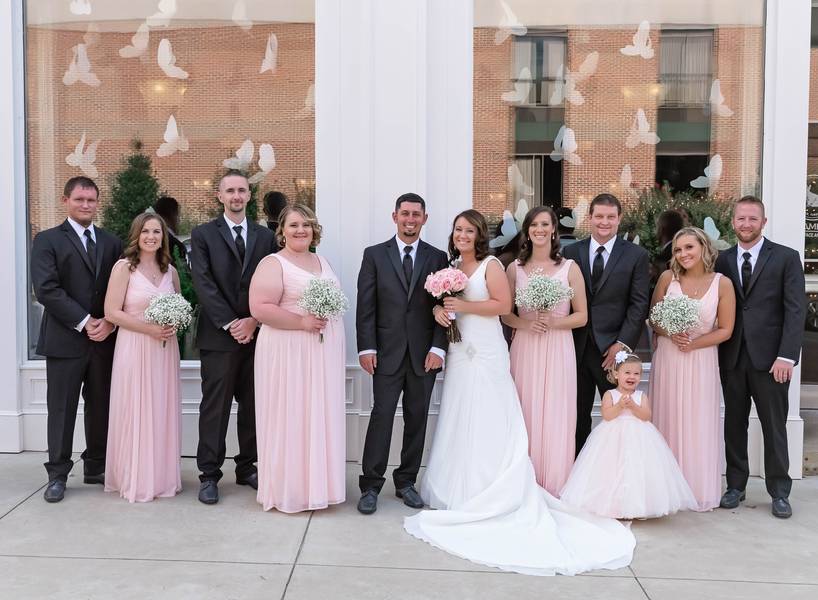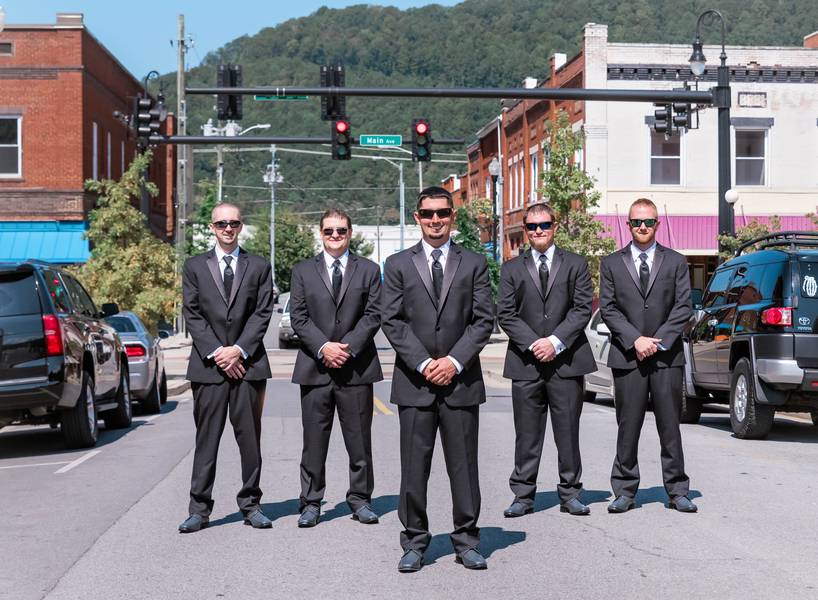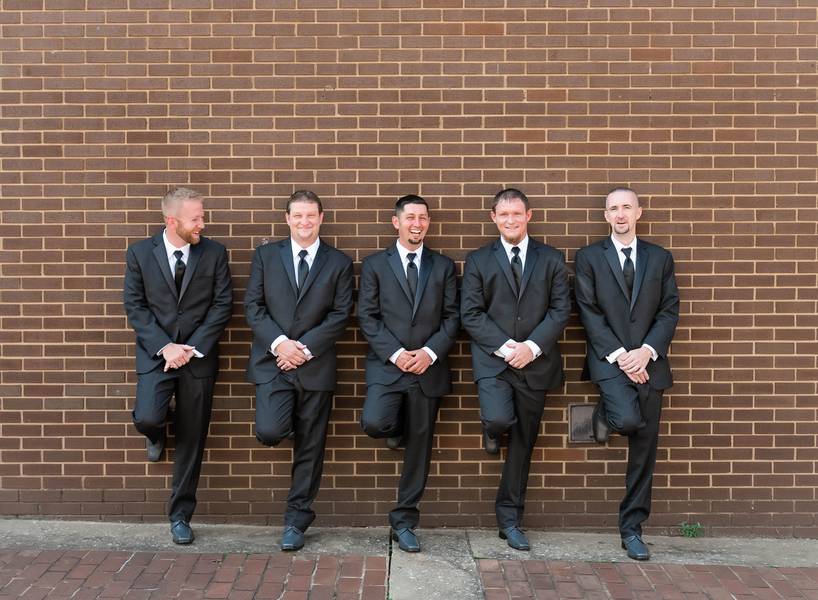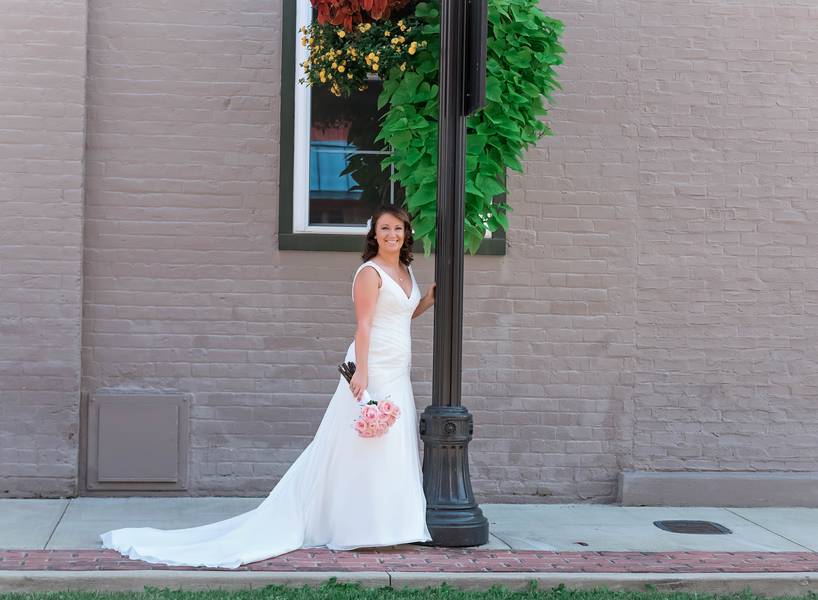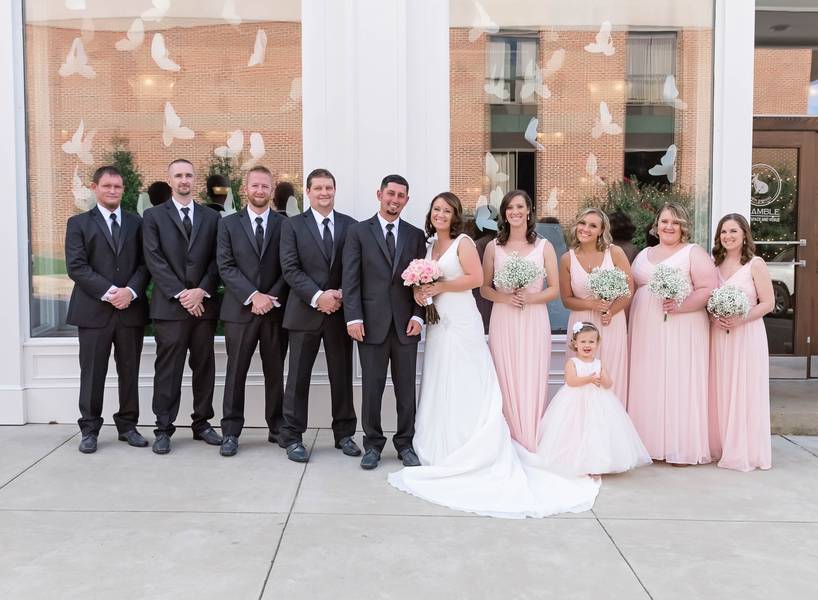 The bride and groom had also picked the perfect vintage venue for the reception also located in Erwin, Tennessee known as, "The Bramble." This particular location was the perfect backdrop for the couple seeking to recall days gone by.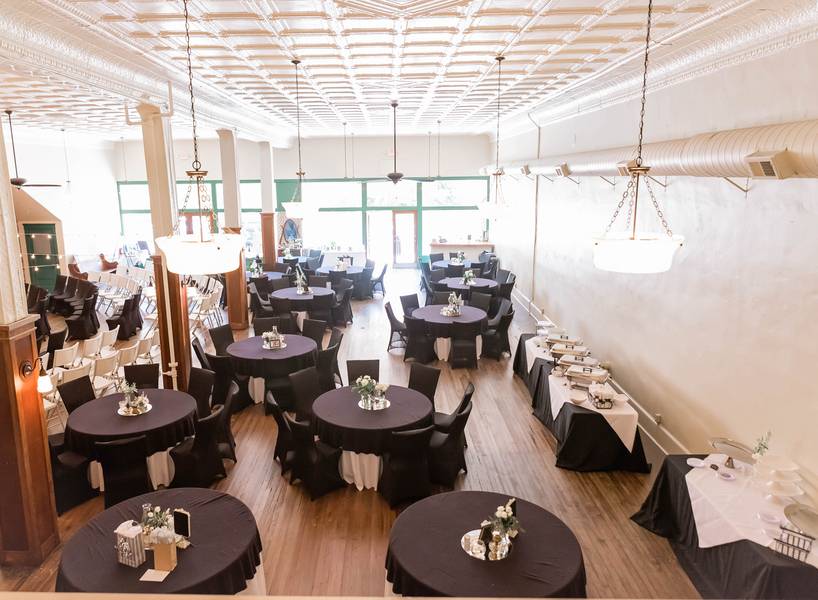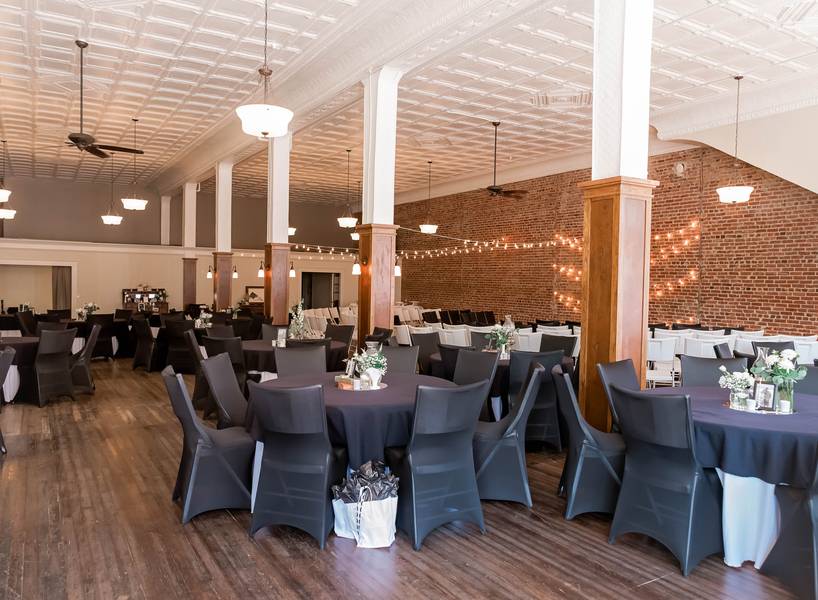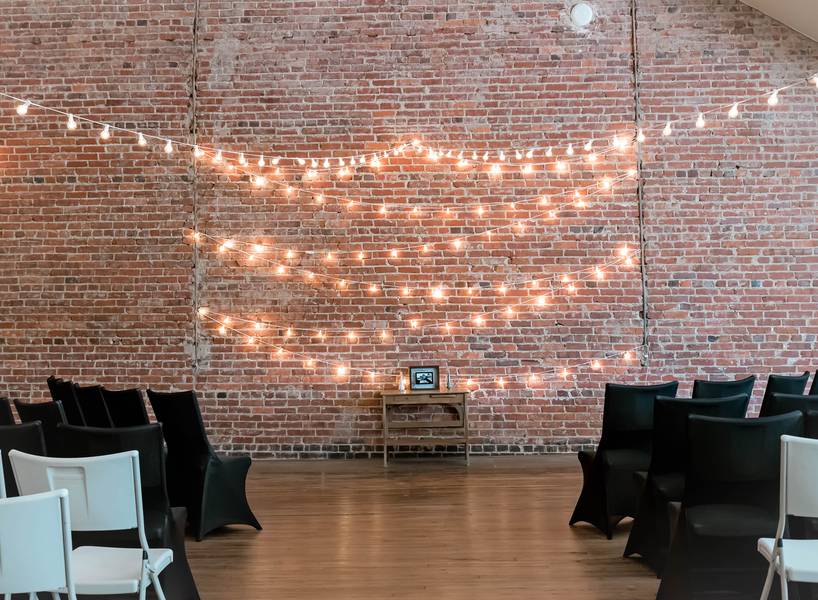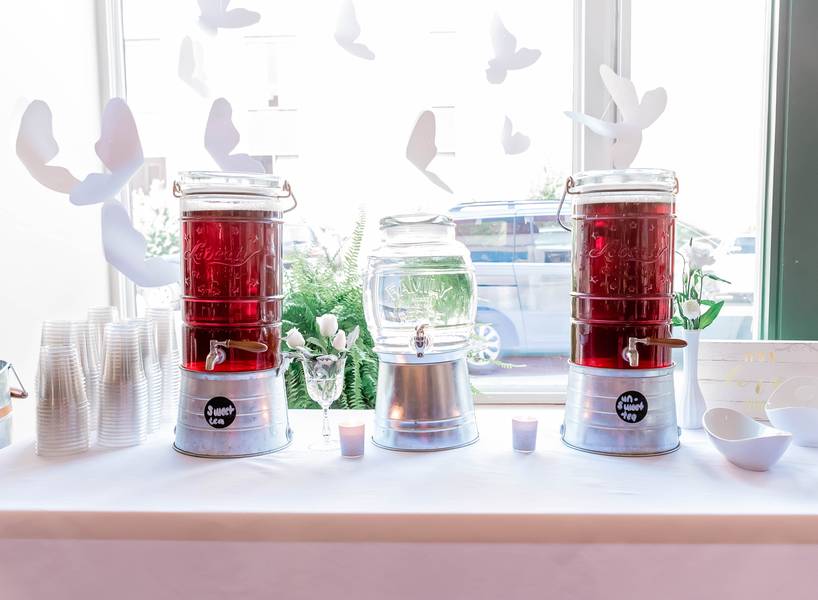 The decor and dress was a combination of classy and elegant. Being able to personalize the experience by bringing their own special keepsakes of sentimental value added that personal touch which created that individual uniqueness making it their own. Plenty of dreamy images were available as backdrops, such as an old movie theater, beautiful decorated streets, an old 57 Chevy, etc. The bride and groom can relive their fairytale through such images.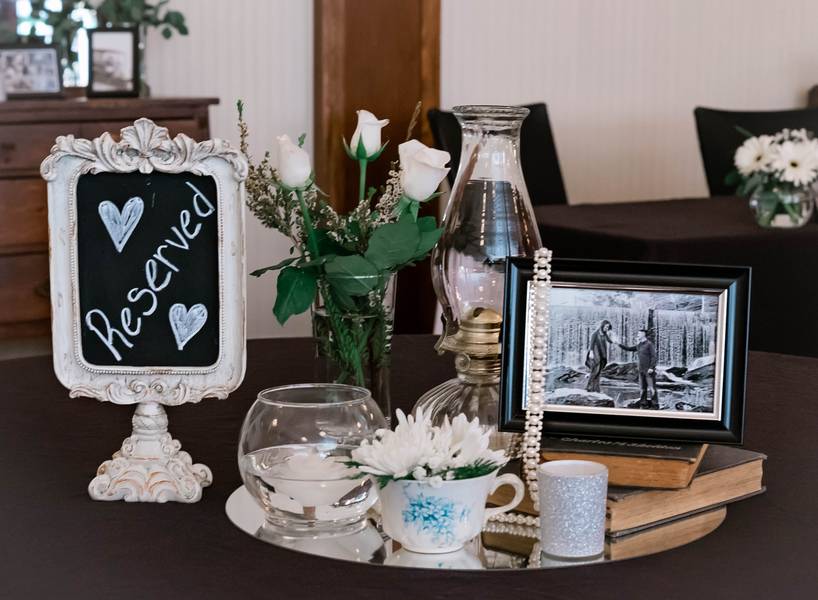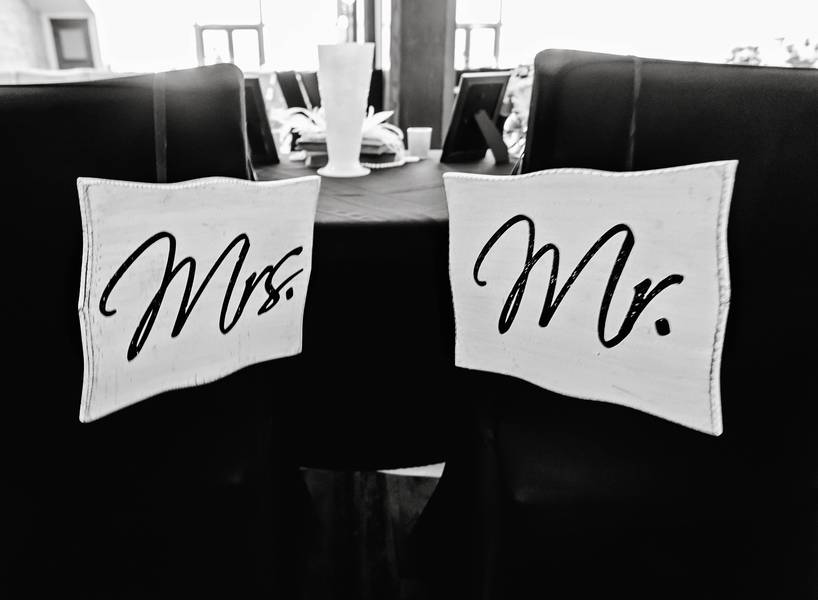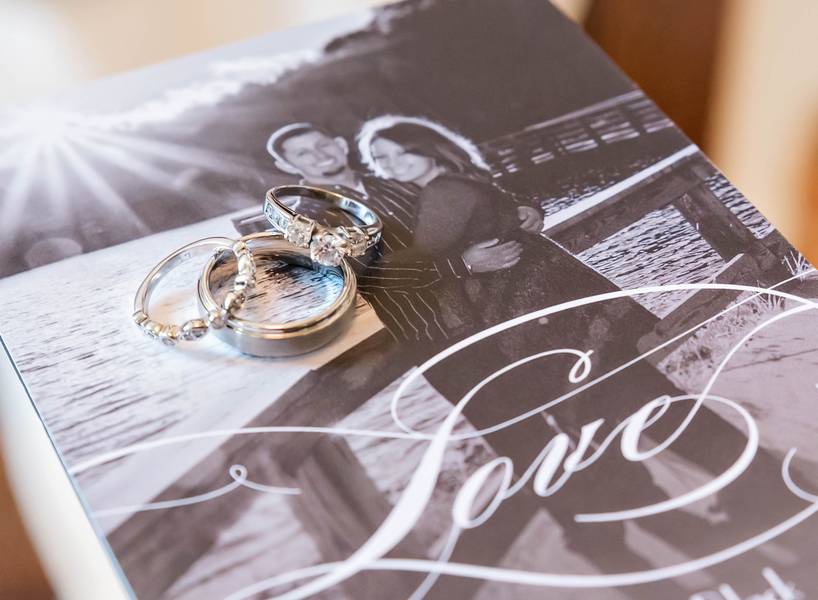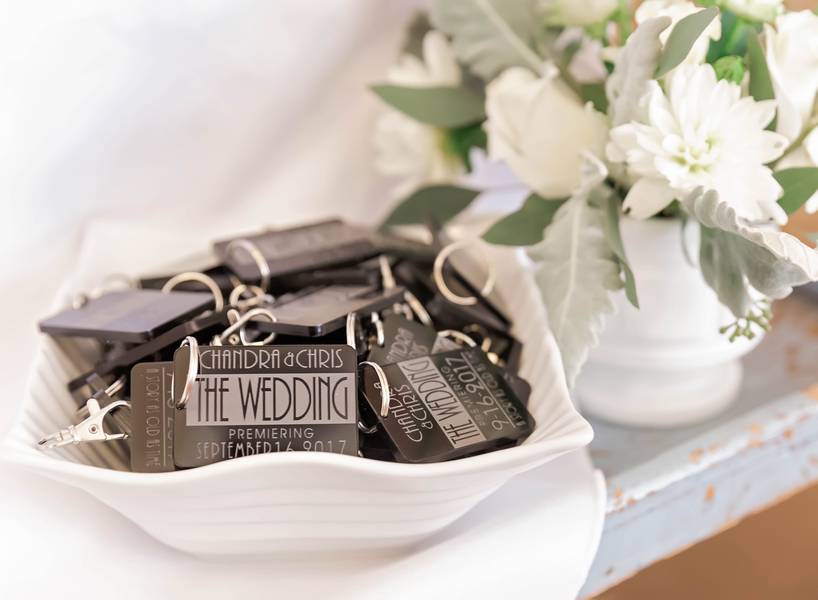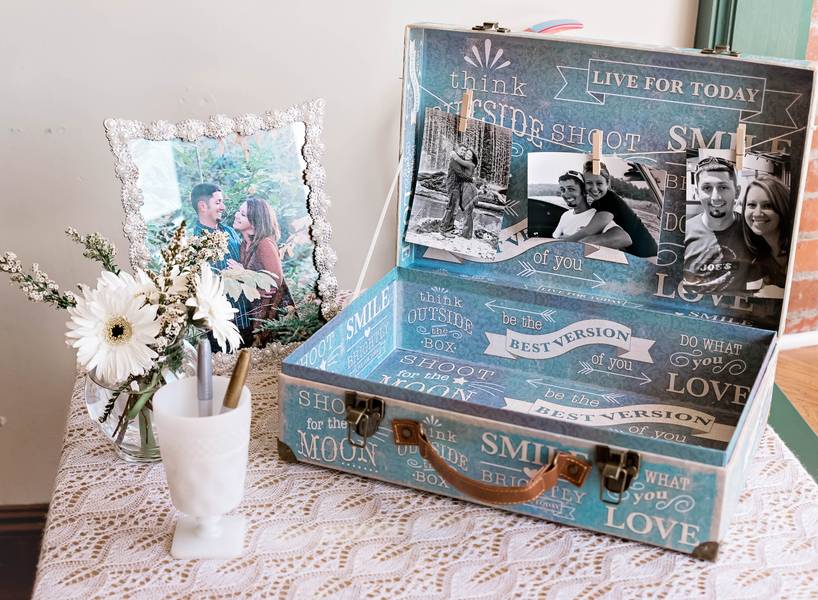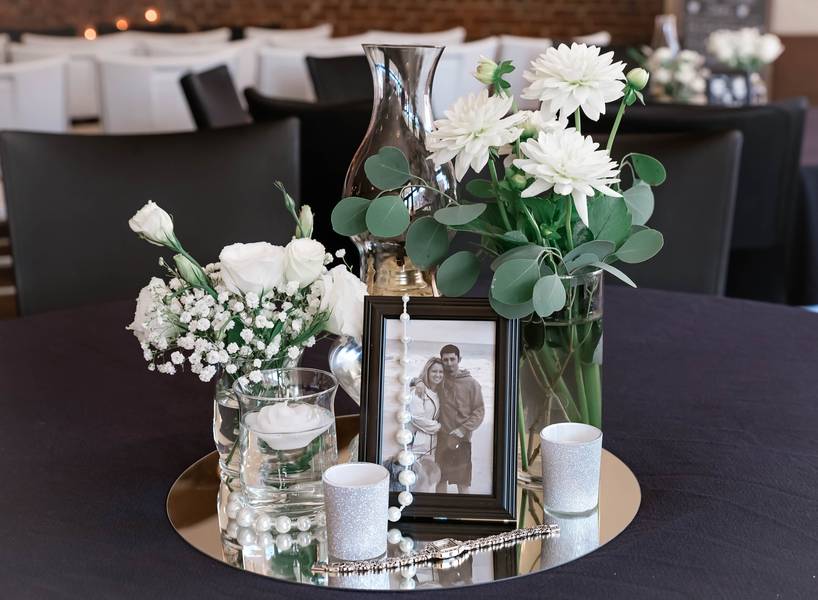 Instead of a wedding 'cake,' the bride and groom chose donuts for all of their guests. A specially decorated donut was provided for the bride and groom for their special moment.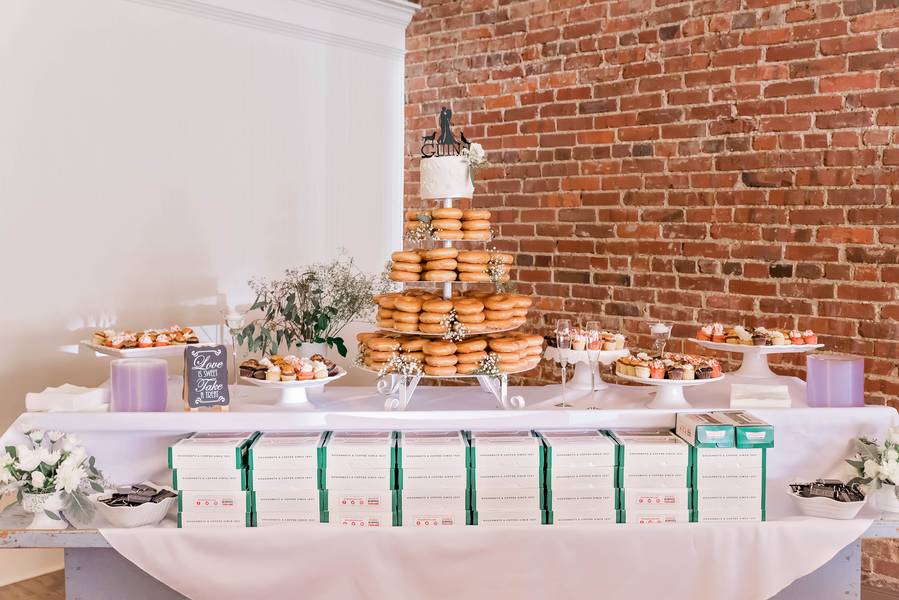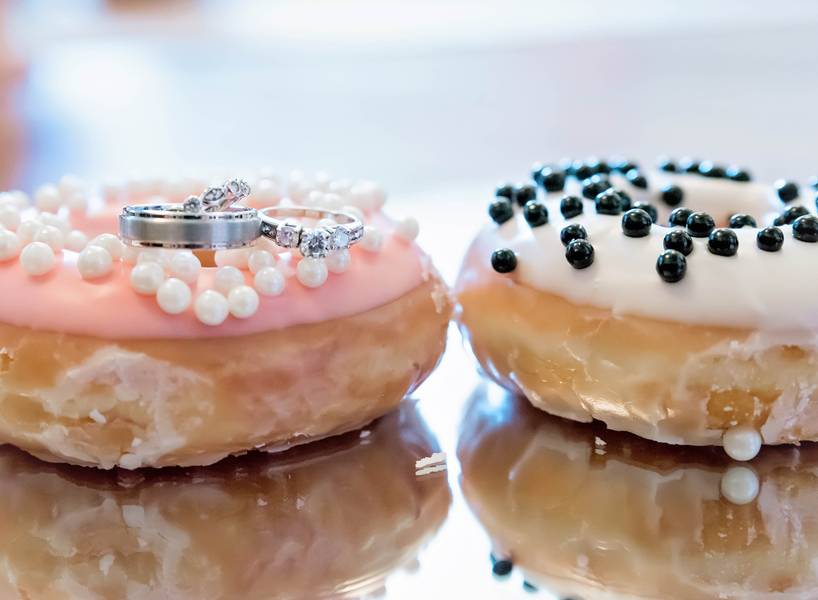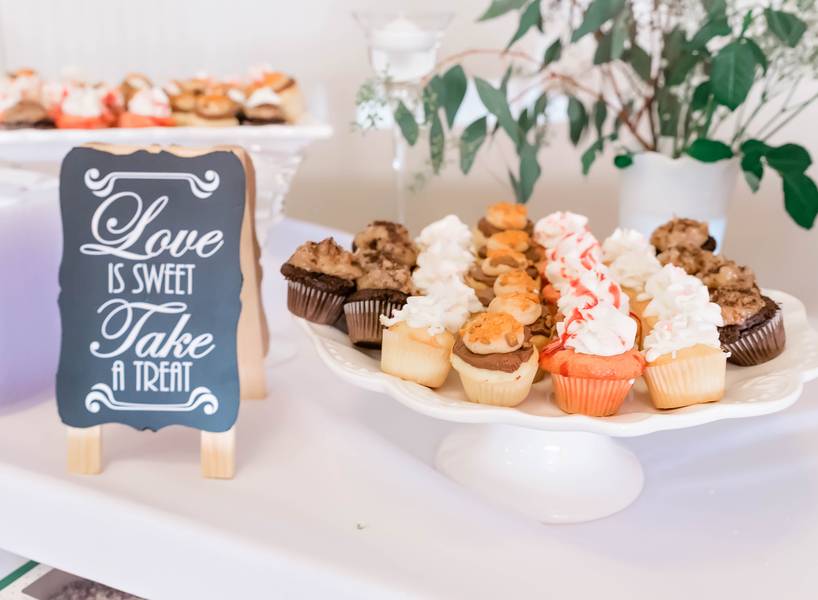 As the Bride and Groom prepared to leave, they found their car was entirely decorated with a rainbow of post-it notes. This was such a thoughtful touch from family and friends You see, the Groom " Chris" owns a car detailing service, and the groomsmen thought this would be the 'safest' way to decorate his car.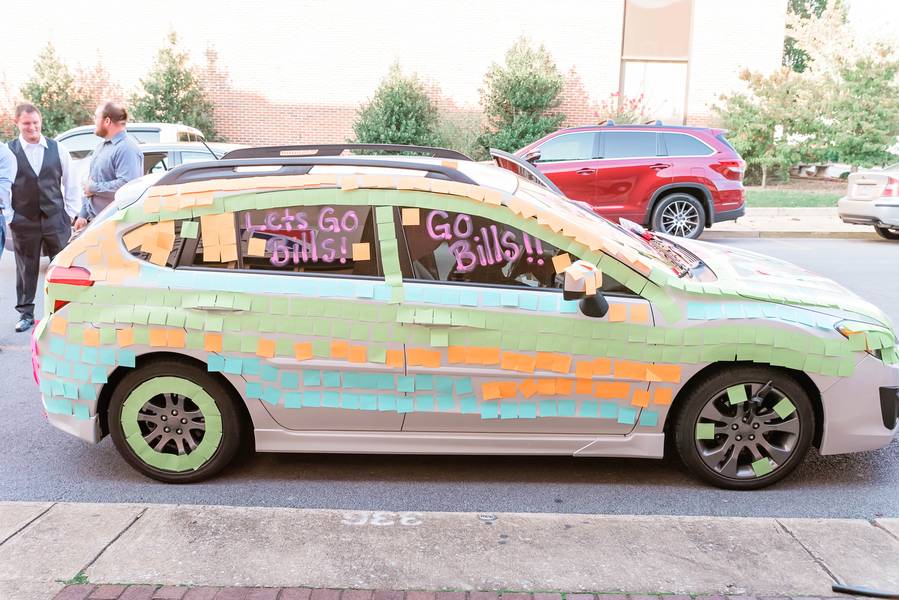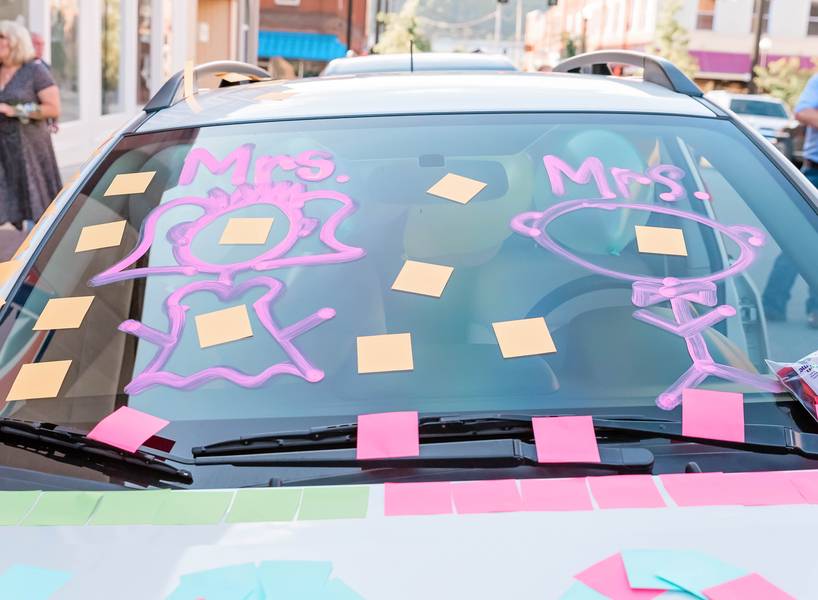 Take this Advice
My advice is simple, Don't Stress over the little things, enjoy every second. In the End the most important part of your day is you are about to spend the rest of your life with the person who completes you, and that is what truly matters. Take your time and enjoy every inch of this special time and remember this is your special day no one else make it what you want. I had so much support from loved ones and it truly meant the world to me I hope that everyone ones experience planning their wedding was as wonderful as mine. ~Shannon Benfield/Photographer
About the Photographer
Hello! My name is Shannon Benfield and I am the photographer at Shannon Benfield Photography. My home base is located in Newland, North Carolina. My love of photography first started with family and friends. I so enjoyed taking pictures of my family and had so many compliments from family and friends that asked me to take pictures for them. From there, my business was born and flourished. I was doing individual pictures and/or group pictures at weddings, proms, senior pictures, engagements, newborns, sports pictures, etc. If it was happening, I was photographing it. Come rain or shine, and yes even ice or snow, I really enjoy taking photographs, indoors and/or outdoors. If you would like to view some of my photographs, check out my Facebook page at Shannon Benfield Photography or my web page. My website includes information like my contact information, pricing, etc. For further information, I can be reached at 828-467-1487 or send me a message here. I would be glad to answer any questions you may have.
Money Matters
$5,000 – $10,000
Vendors
Photographer: Shannon Benfield Photography
DJ: Phillip Fisher
Groomsman Attire: Did Someone Say Party?
Hair Stylist: Salon 670
Makeup Artist: Karmen Gragg
Jewelry: Kay Jewlers
Shoes: Unique Shoes
Dress Store: "Did Someone Say Party?" Bridal Boutique
Bridesmaid Dresses: David's Bridal
Favors and Gifts: Krispy Kreme Doughnuts
Bakery: Petite sweets
Caterer: FATZ
Floral Designer: Mountaineer Garden Center Florist
Event Venue: The Bramble