Some people might think that with an entire wedding to plan, the engagement photos aren't that big a deal. However, future brides know better. These are the photos that will be sent to friends and family members, often on a "save the date" card. They are the photos that will serve as mementos of such a special time for years to come. These photos are anything but "no big deal." We've gathered our favorite elegant engagement photos for you to use as inspiration as you begin to plan your own engagement photo session. Have a look:
Carol and Thomas
This gorgeous photo of Carol and Thomas taken at the Terra Bleu Lavender Farm is just stunning. Taken by Focus Production, this photo has all the elements needed for an elegant engagement picture: a candid, happy shot without all the cliché poses and props. We love this simple, beautiful photo.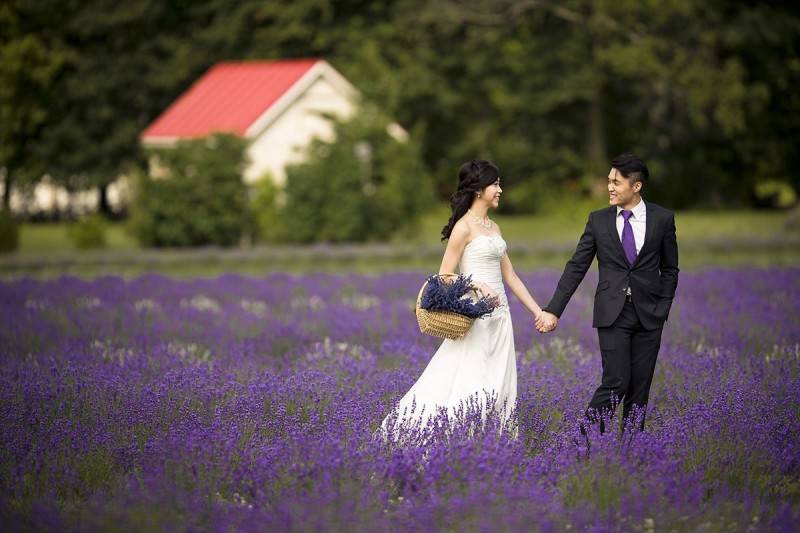 Nikolina and Ryan
What we love most about this photo of Nikolina and Ryan taken by Photo Elegance is that the couple is happy, they are looking into each other's eyes, and seemed totally absorbed in each other but there is no awkward intimacy that will make friends and family feel uncomfortable. It's simply a happy and beautifully elegant photo that makes viewers smile.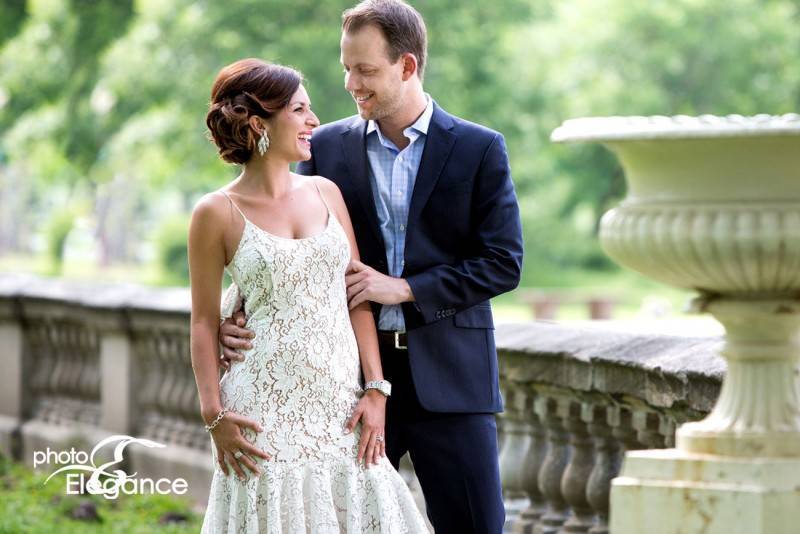 Philip and Meghan
Another perfect example of a couple that is enamored with each other and enjoying each other but without any awkwardness. Taken by Katelyn James, this photo of Philip and Meghan is especially beautiful with the burst of colored plants behind them, and the soft, muted colors of their clothing.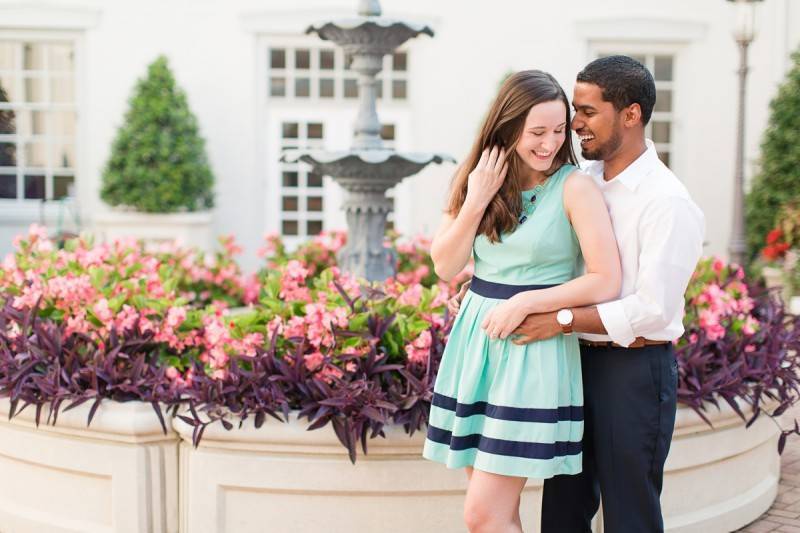 Ana and Jordan
Not every engagement photo needs to feature light colored clothing and muted tones and flowers, as this stunning picture showcases. This engagement photo of Ana and Jordan in Paris is edgy and eye-catching with the sleek black clothing ensembles and the vivid red balloons. However, it's still very classy and very elegant.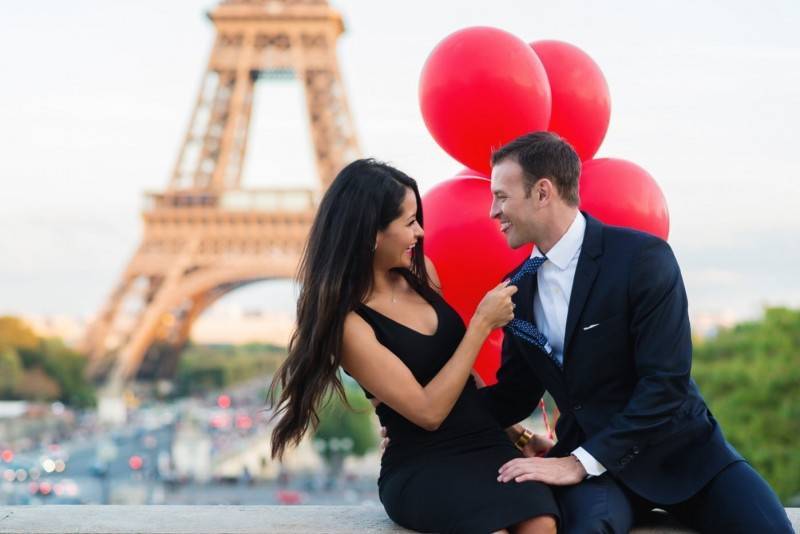 Leah and Arvin
This photo of Leah and Arvin, taken by Elizabeth Mercer Photography, is elegant and beautiful because it simply is. The couple is happy, they are simple and they are standing in front of a camera asking it to love them…and it does. We love the simple innocence of this photo and feel it is incredibly elegant.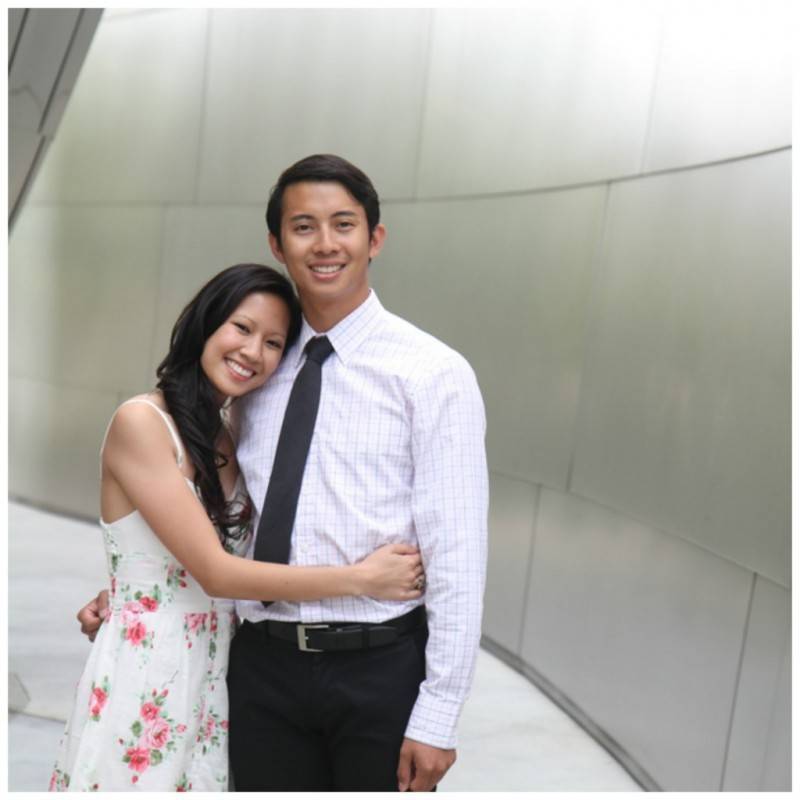 Tari and Kevin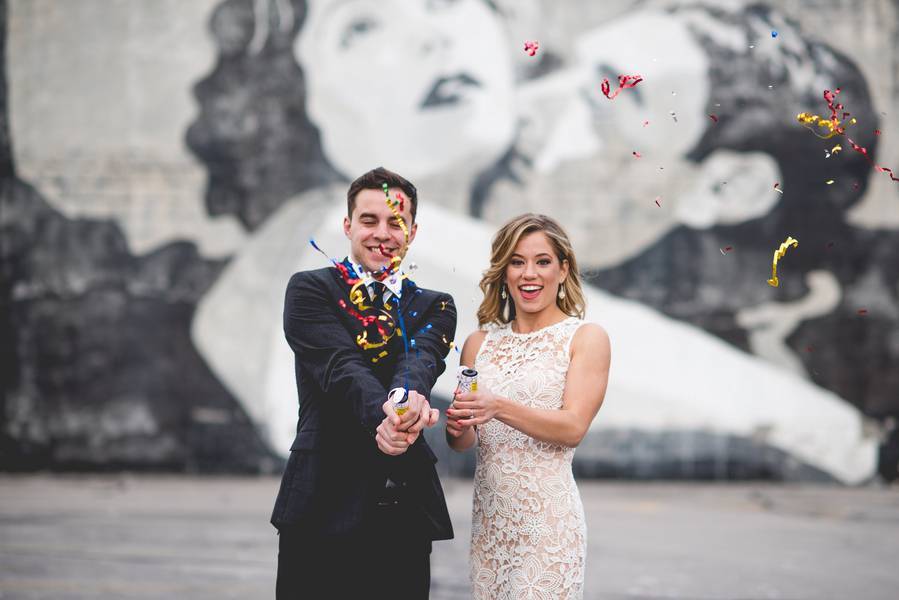 This couple wanted some relaxed photos around their neighborhood. For their engagement shoot, they brought glitter and confetti and they loved every minute of it!
Chris and Josie
So so cute! For Chris and Josie's engagement session showed so much fun, love, joy and silliness. They went to Niagara-on-the-Lake for some romantic spring photos. It was the best time of year to have this shoot because all the buds are finally in blossom. It is so sweet and colorful, which I think reflects them as a couple so nicely! We love love love their outfits! Josie wore a pretty dress with a cream lace top and a light pink tulle skirt. Absolutely another one of our favorite engagement shoots of all time!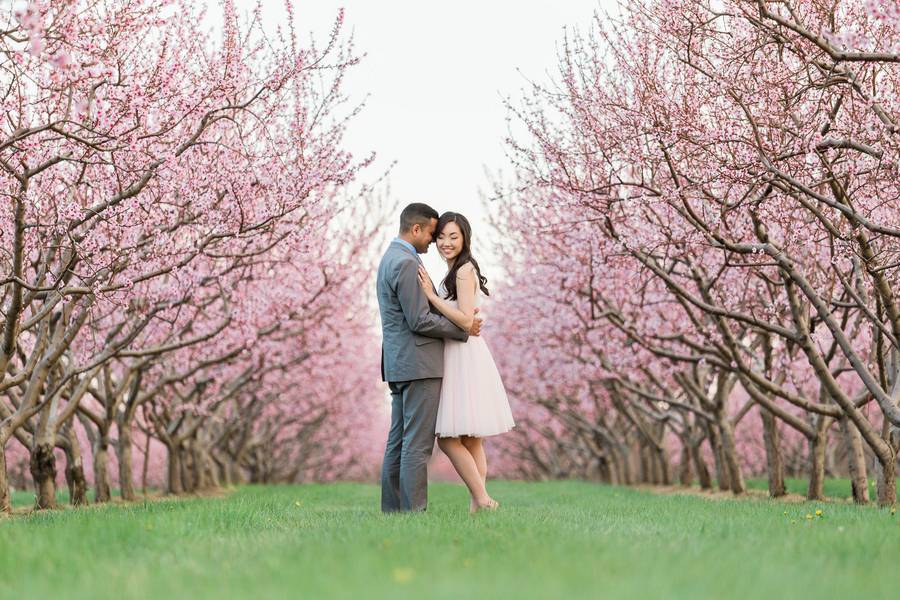 As you prepare to take your engagement photos, are there any "musts" that you feel make a photo truly elegant? Are there any cliches that you will absolutely avoid? Share with us in the comments section below!