If you're looking for invitations that are truly elegant, laser-cut is a wonderful way to go. With this type of invitation, you can get a range of styles and designs that simply aren't available with other types. Check out some of the most beautiful laser-cut wedding invitations we've found.
Red Filigree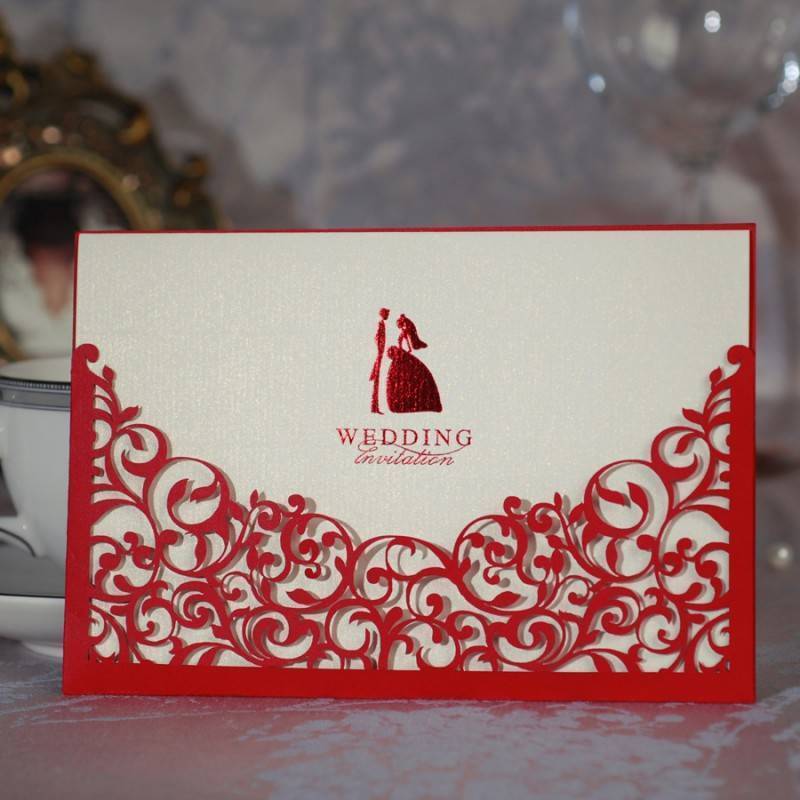 This stunningly beautiful laser-cut wedding invitation is a red scroll design, and acts as a "pocket" for the actual invitation to sit in. It's perfect for virtually any theme and season, and is sure to impress the recipients.
Ivory Gatefold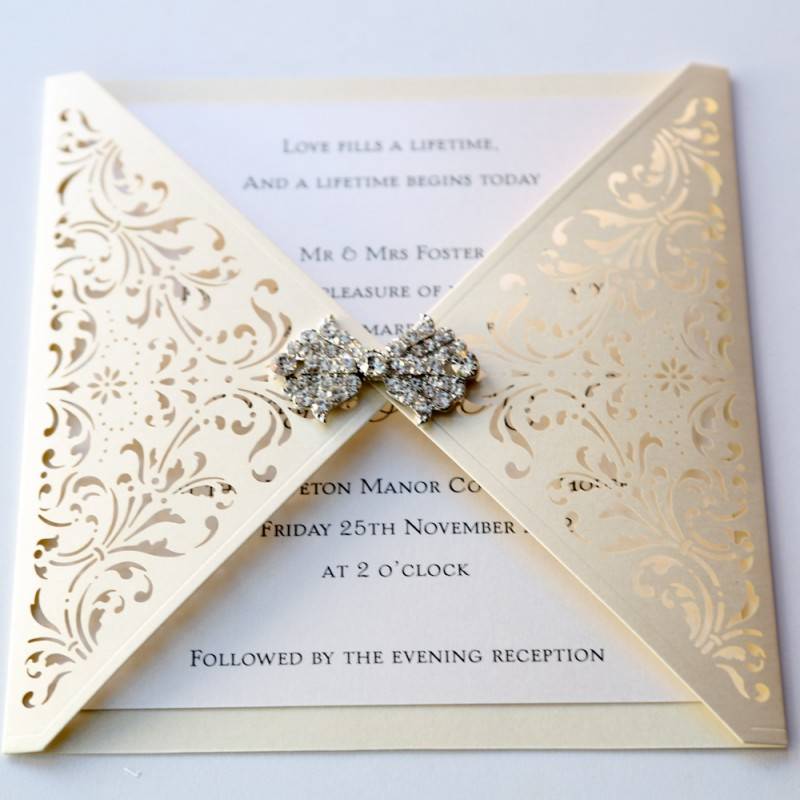 This gatefold invitation has a very vintage feel, especially with the decorative clip. It folds so that the invitation is still visible under the decorative aspects, but offers a beautifully elegant embellishment.
Hearts and Silhouettes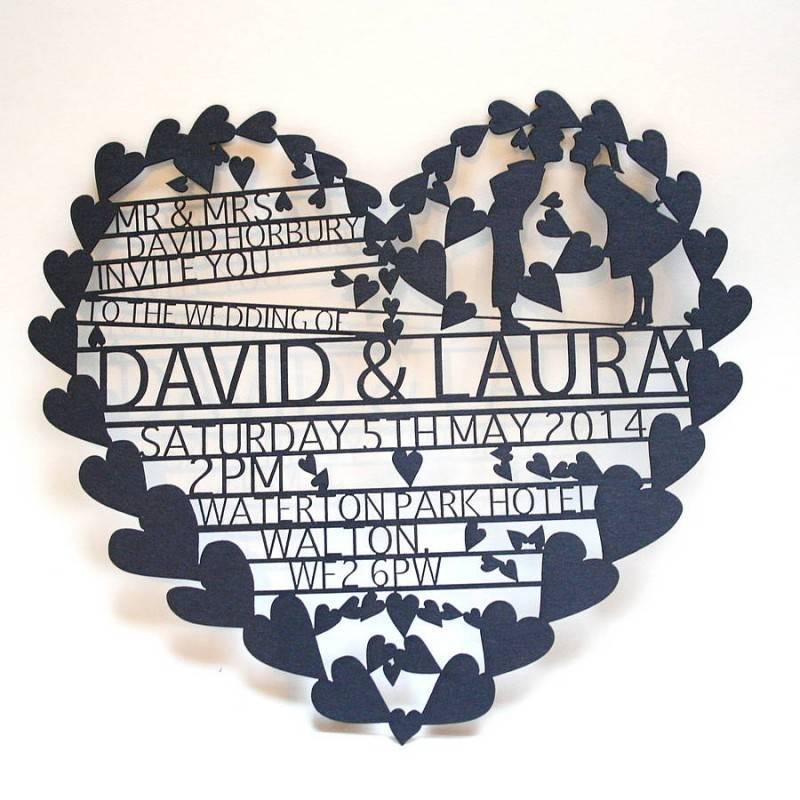 We absolutely love this "hearts and silhouettes" invitation offered by Not on the High Street. It's charming, very whimsical and absolutely elegant. It's also unique, so you could be sure your invitation is different from most that you've seen.
Tri-Fold Laser Cut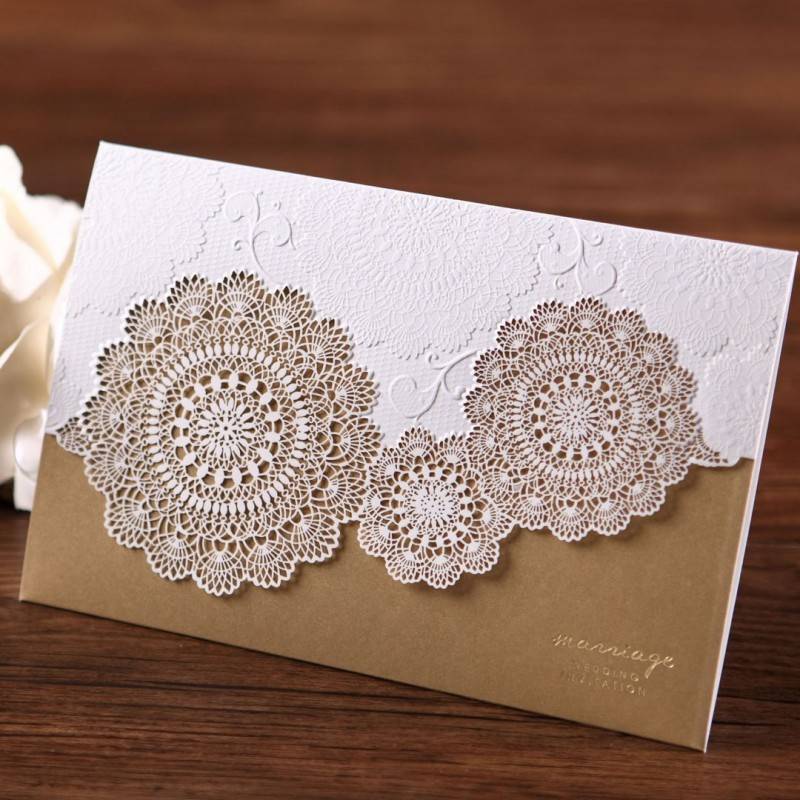 This invitation, offered by Giant Invitations, is perfect for the rustic, vintage wedding themes that are so popular right now. It's absolutely gorgeous, and the white of the laser cut portion looks spectacular against the darker color of the craft paper portion.
Enchanted Forest
The beauty of this invitation is in the details around the circle, which displays the prominent wedding information. It includes flowers, leaves and branches – giving it a wonderfully simple but very elegant look.
Elegant Navy Blue Laser Cut With Ribbon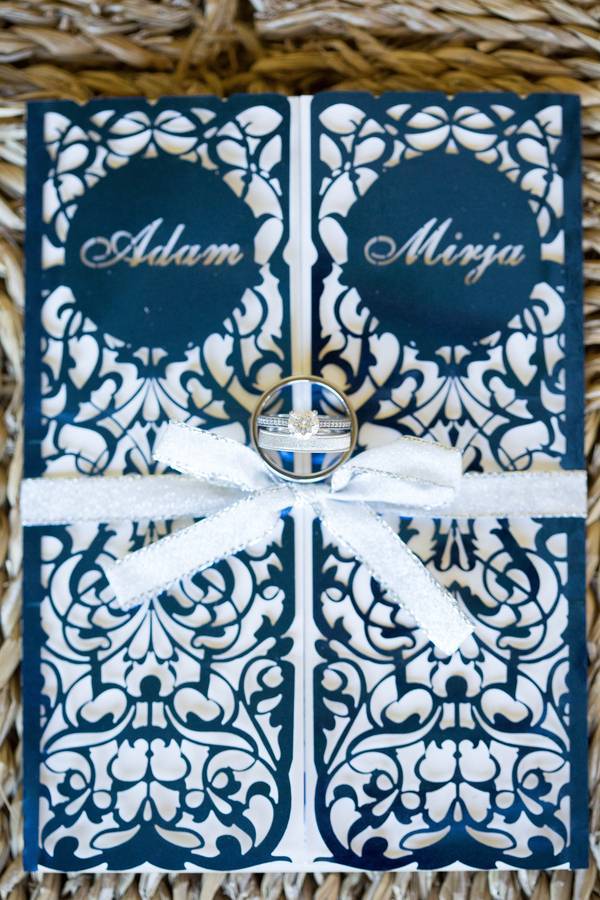 Classic white, silver and navy swirls – all just perfect for your elegant wedding!
These are just a few of the gorgeous laser-cut wedding invitations available to you. We encourage you to explore this idea for your own invitations; they can be just as elegant and beautiful as letter press invitations and are often much more affordable.