While a lot of emphasis is placed on the cake and what it should look and taste like, the beauty shouldn't stop there. An amazing cake can be dulled by the wrong cake stand, while the perfect one can look absolutely stunning. Check out some of the most elegant and beautiful cake stands we've seen, along with tips for using them.
Gorgeous Vintage Silver Cake Stand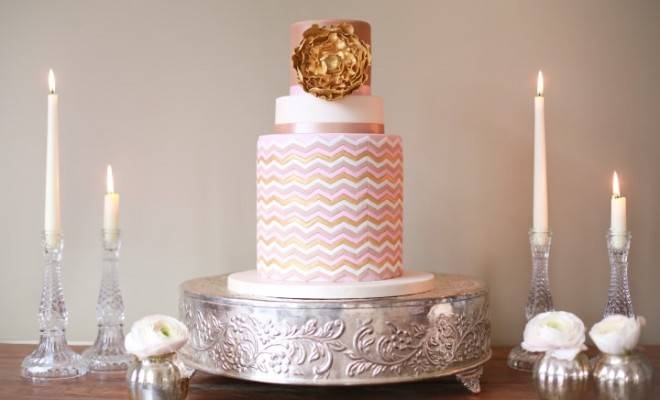 We absolutely adore this style of cake stand, specifically because it works well for most cakes. As you can see, it accentuates the beauty of the cake rather than taking away from it. This is perfect for simple and elaborate cakes, and will look amazing with both.
Simple Vintage Cake Stand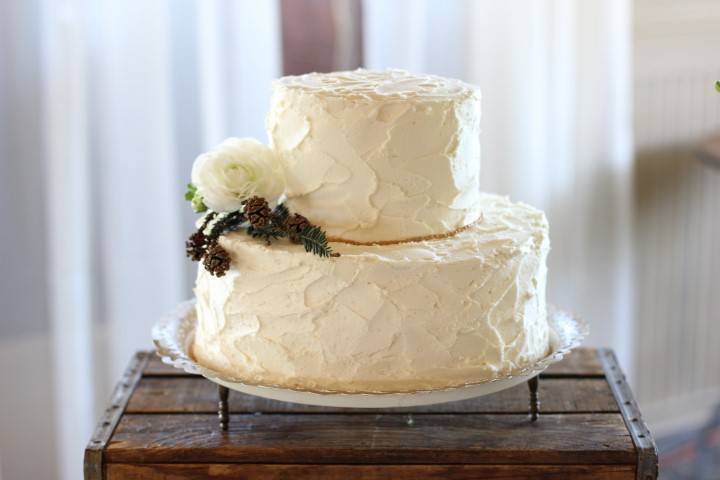 If you're going for a vintage or rustic themed wedding, a simple vintage stand can be absolutely perfect. This one works very well for this simple and rustic cake, but a very elaborate cake would also look amazing. Because the stand is so simple, it will not take away from an elaborate cake, but also pairs well with simple ones.
Amazing Crystal Cake Stand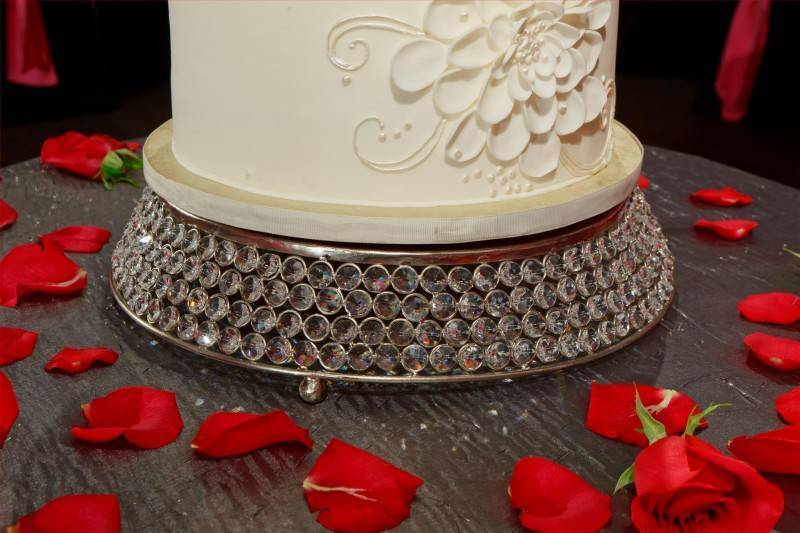 It doesn't get much more elegant than these glittering crystals at the base of a wedding cake. This is unbelievably gorgeous and perfect for a very simple or traditional white wedding cake. Because it's so glitzy, it probably wouldn't work as well with a more elaborate, intricate cake. Sticking with a simple cake and a more elaborate stand or vice versa is best.
Simple Square Cake Stand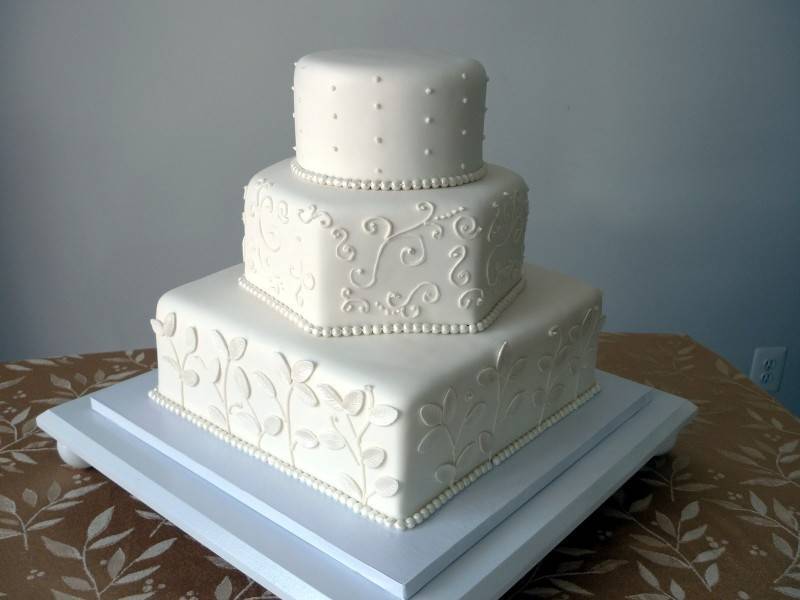 What we love most about this very simple, square, footed cake stand is that it acts as the perfect "frame" for the cake. It's very simple, so an elaborate cake works very well on this one. It also has the added benefit that it's square, which will look perfect with a square cake but is also quite beautiful with a round cake because it adds interest and contrast.
Beaded Crystal Cake Stand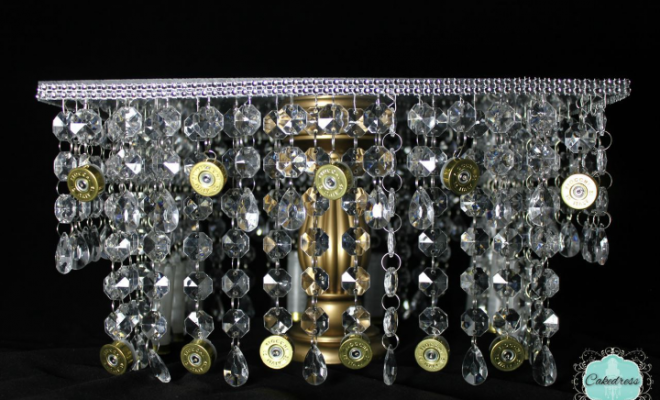 This is another of those absolutely breathtaking cake stands. I mean, can you take your eyes away from that beauty? The best cake for this one? A simple cake, with few embellishments. Opt for a white or solid-color cake with a few flower blossoms or some simple piping and you'll have the perfect pair.
Which one of these wedding cake stands is your favorite? Tell us about it in the comments below!