Weddings are the most enjoyable of celebrations. One gets to take part as lives are intertwined to start a union to forever. Veronika and Raymond's Wedding is one of the most unforgettable celebrations. Together since 2016, it was literally a dream come true for the couple. Though moved a number of times due to Covid-19, nothing can keep two hearts apart when they are in love. They chose to celebrate their love at the romantic South Gate Manor Wedding not only for the wonderful, sophisticated venue but also for the superb food! Their wedding was custom-designed to reveal the couple's long-planned wedding celebration. From getting ready to first look, ceremony and reception, Pro Photo by MK was able to capture every detail at this gorgeous venue and celebrate the couple's love in a special way!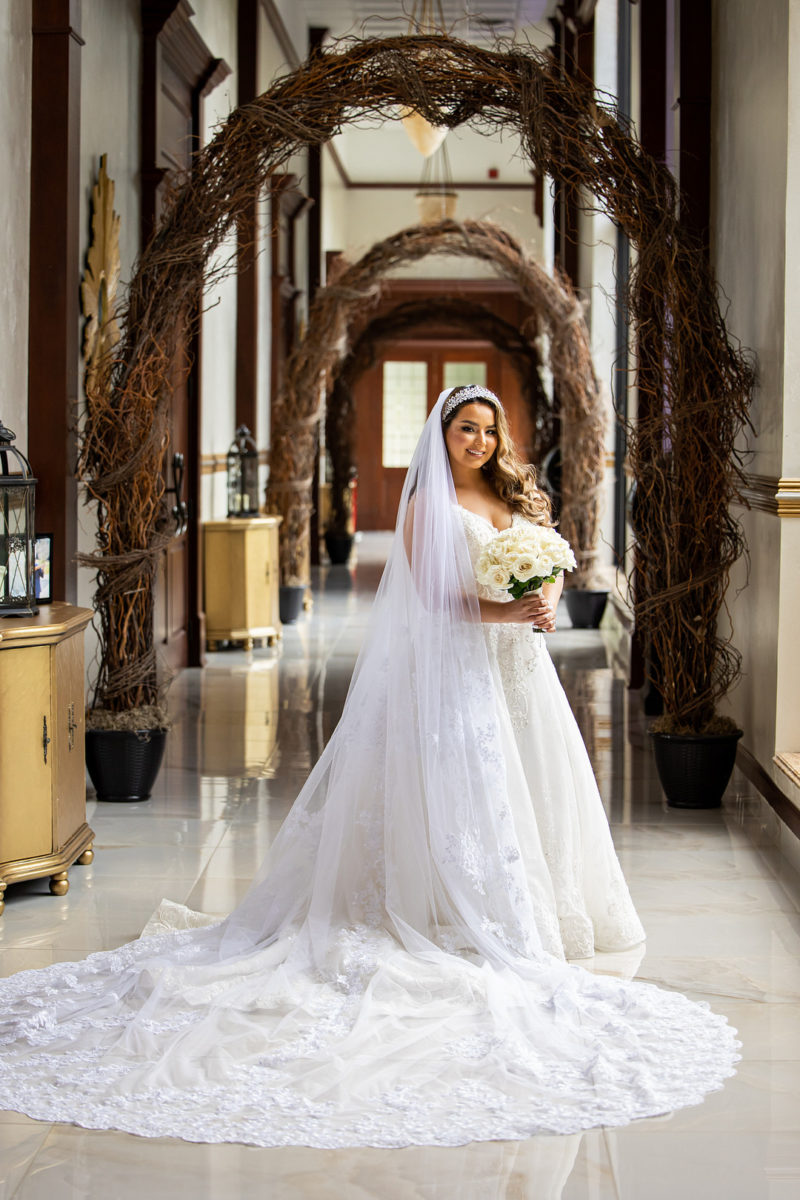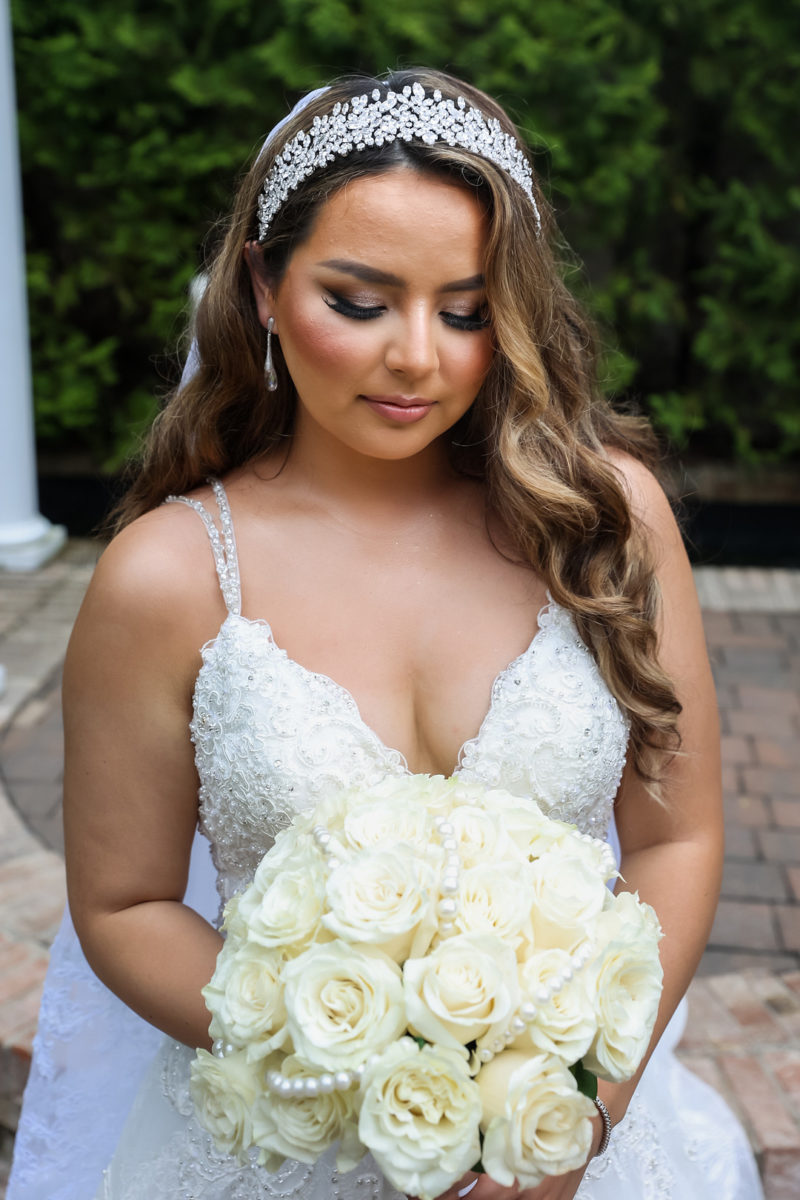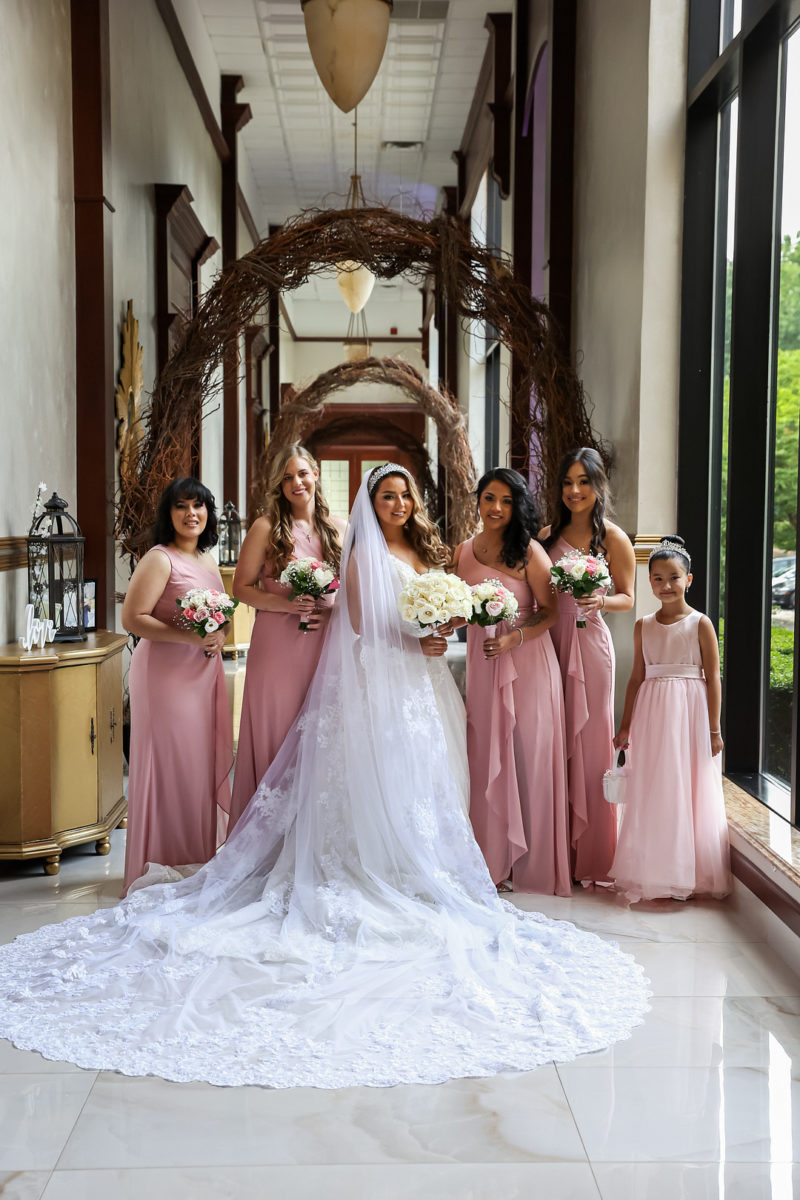 The bride looked lovely in her wedding dress by Hearts For You Bridal and the groom looked stunning in his tuxedo as well. A perfect match since the first time they met, Veronika believes Raymond is his soul mate the day she set eyes on him.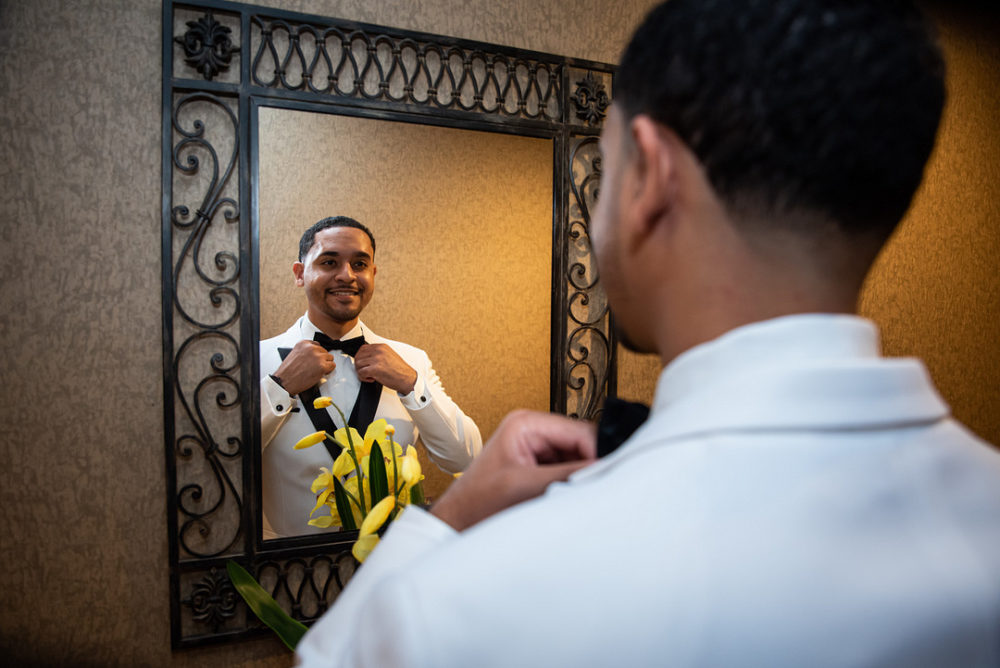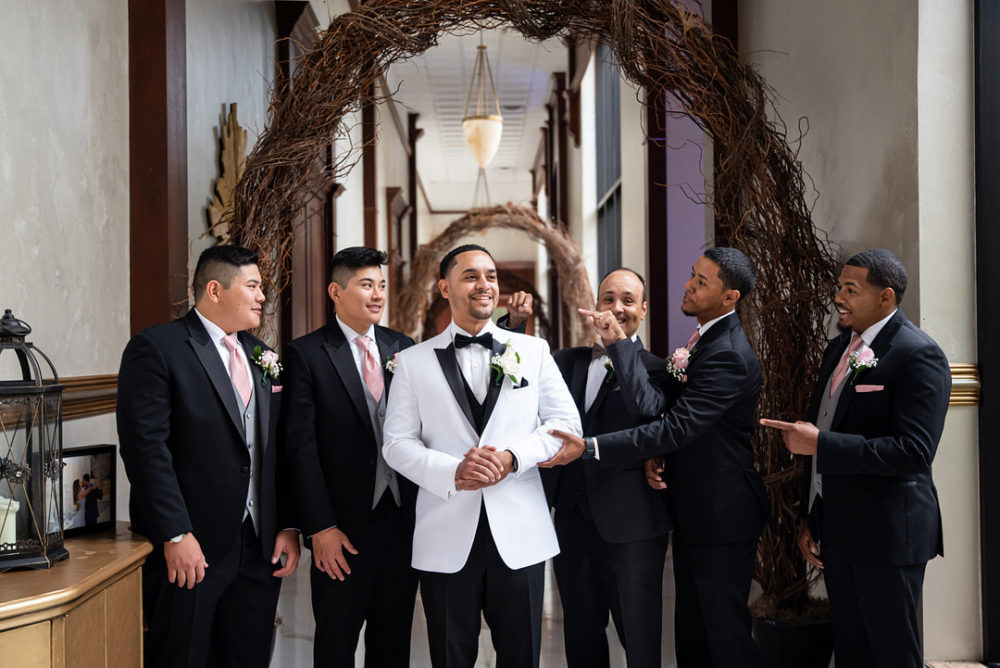 The elegant setting of South Gate Manor's grand ballroom and banquet hall was what the couple really wanted for their reception.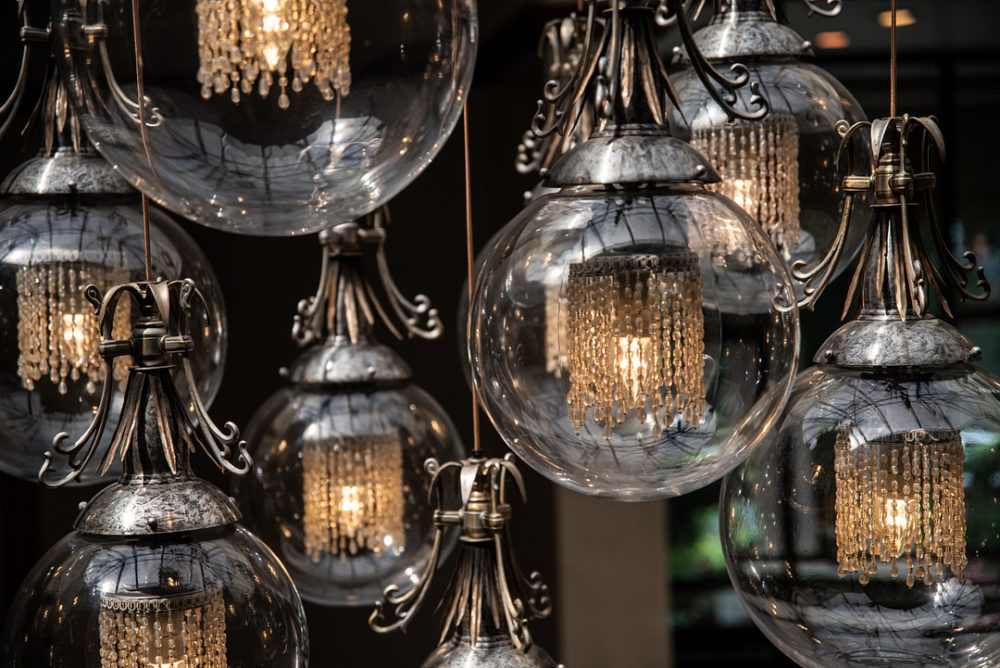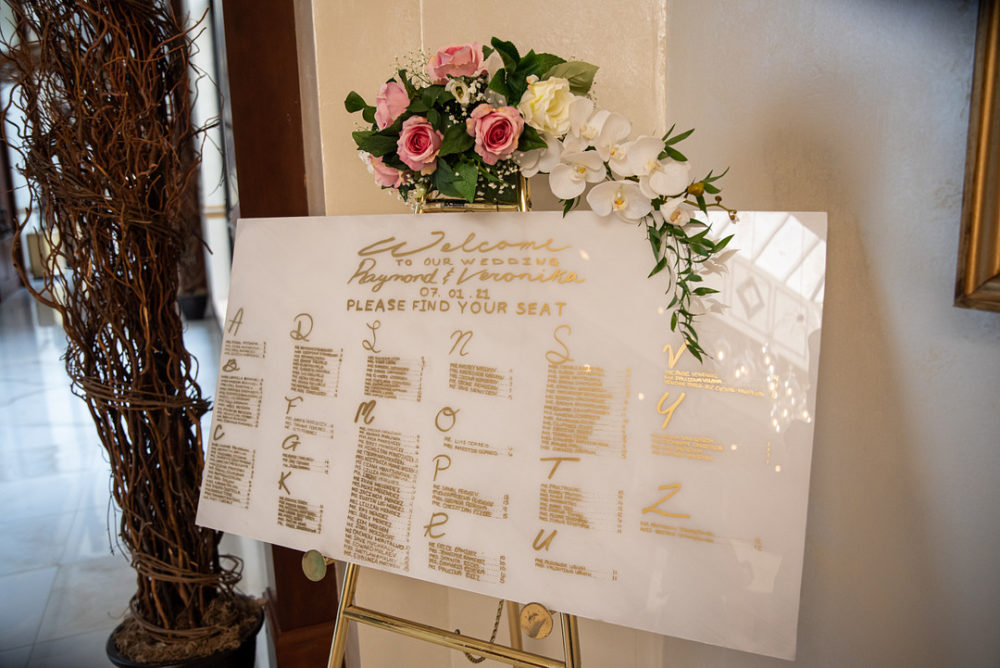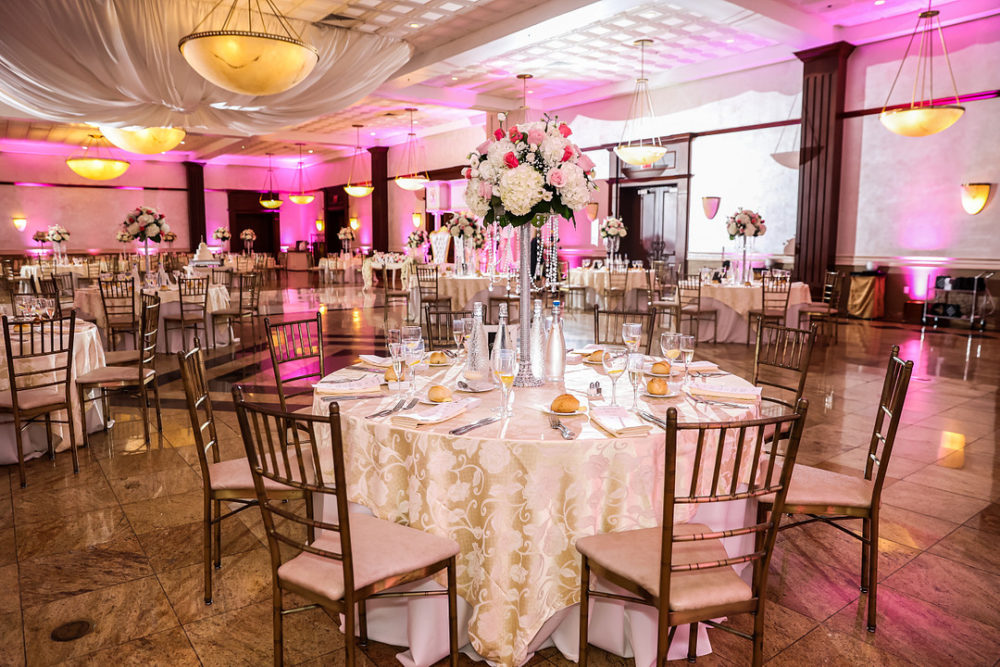 The picturesque garden is the perfect spot for taking portraits of the couple and their entourage, leaving a lasting, beautiful memory of this elegant wedding.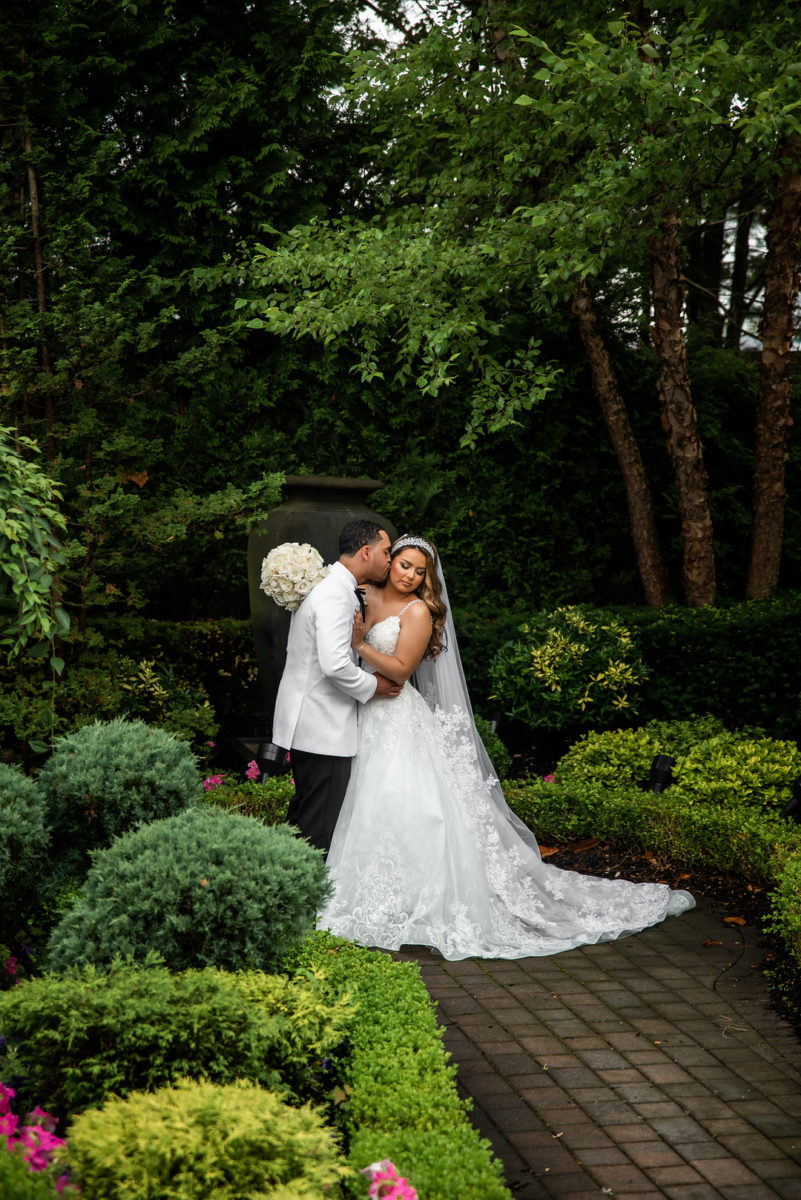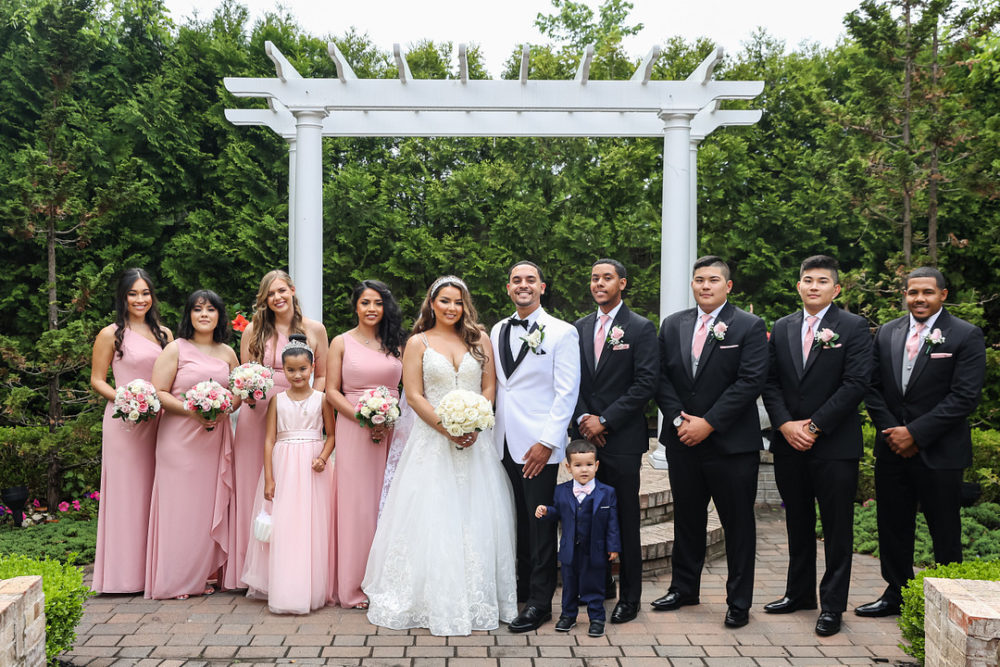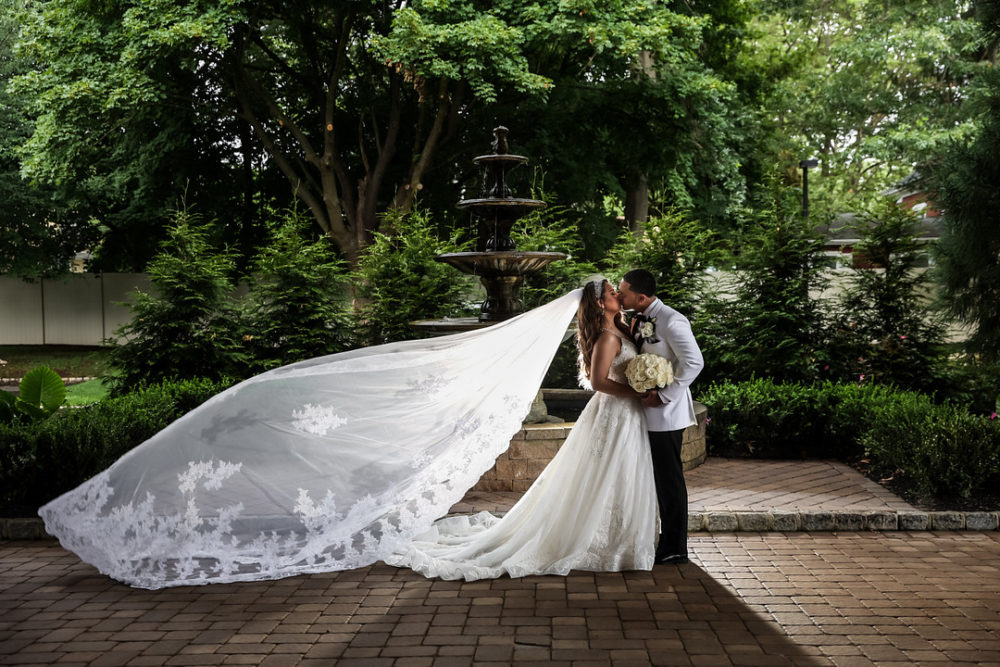 Touches of pink, white and gold weaved the theme through the decors, flower arrangement by Lora Flowers and the special ornaments.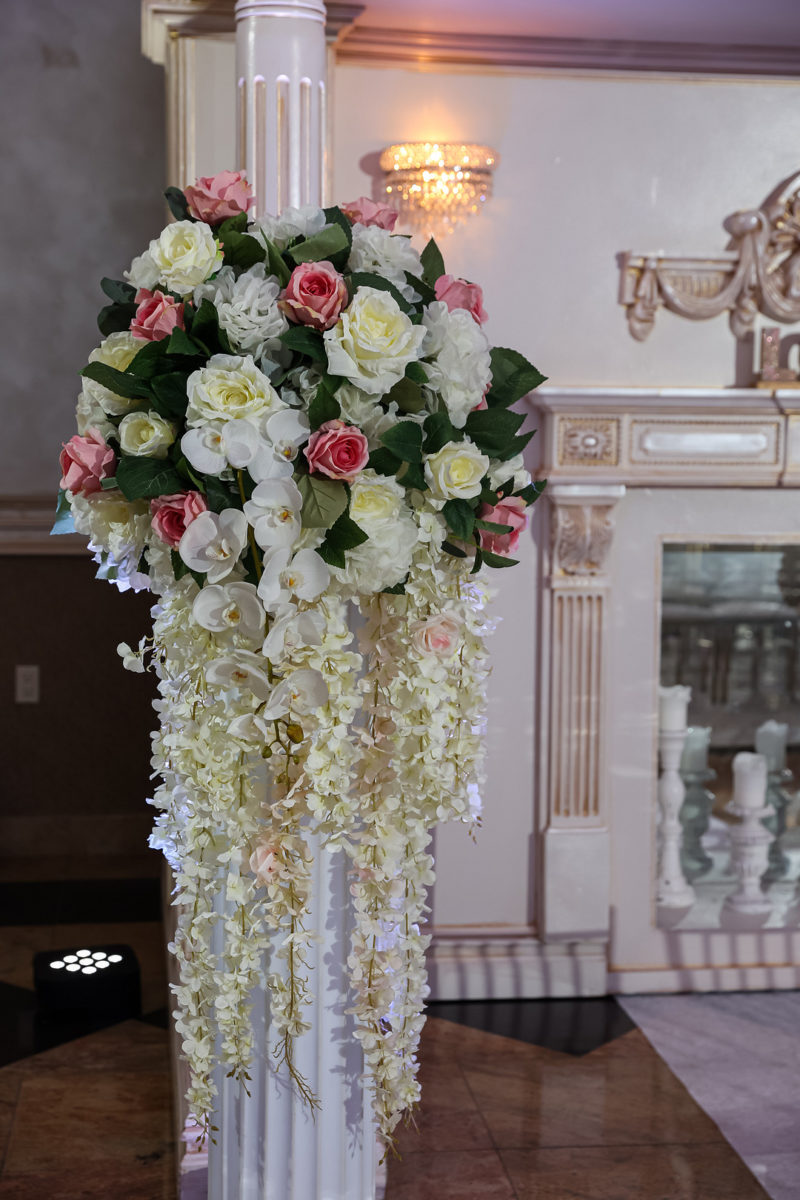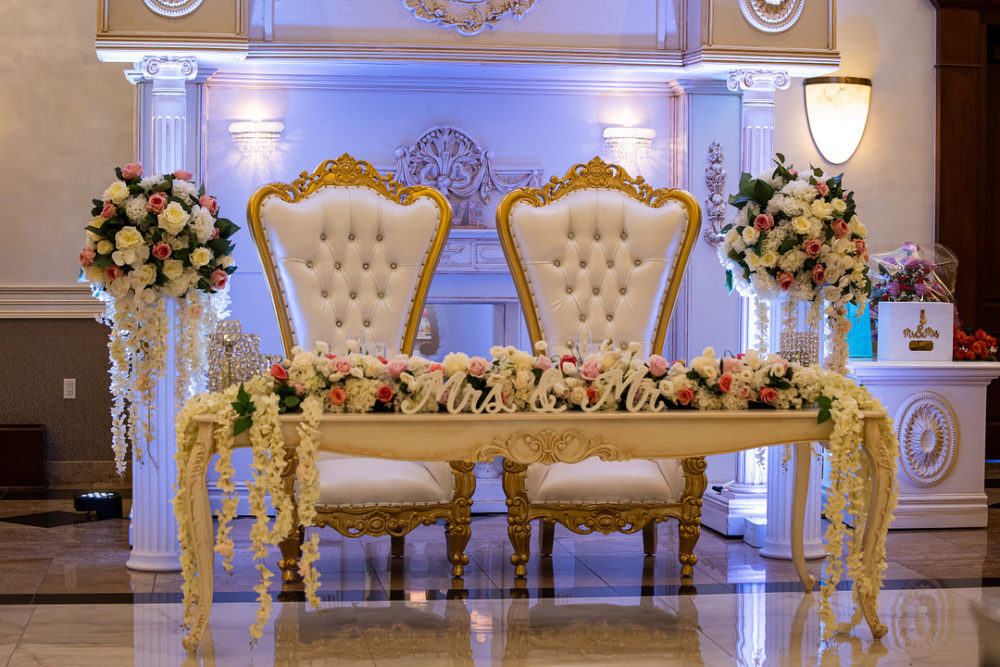 The Chocolate Carousel displayed an elegant work of art in the lovely white three-tiered cake with white icing flowers.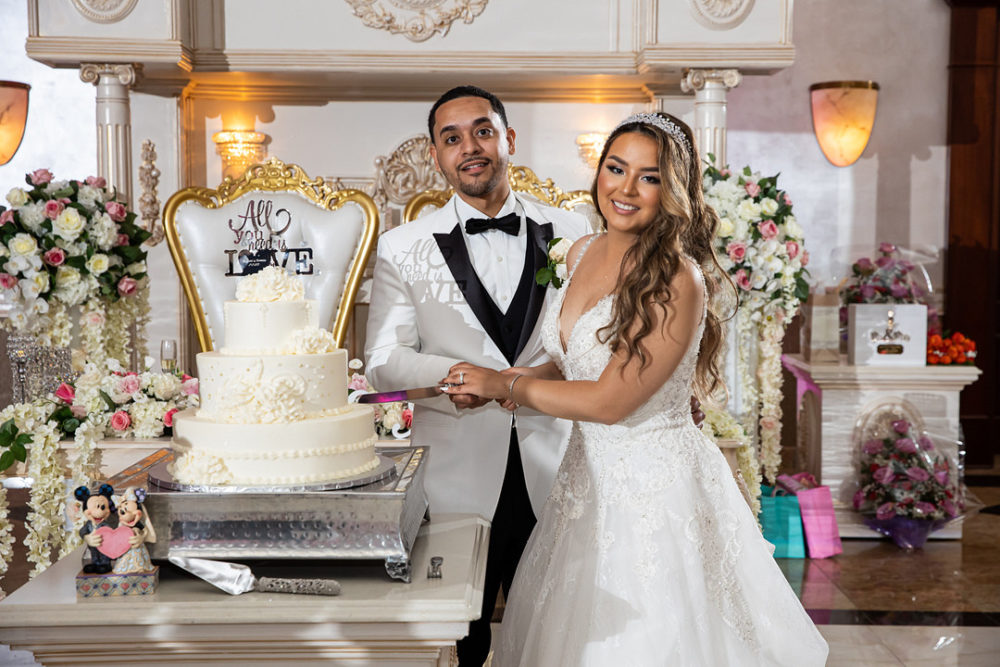 An elegant and romantic ambiance flowed at the reception. A blend of cultures became a spectacle during entertainment. The couple, with their guests, showed their dancing prowess as they danced to Latin Music played by SCE Event Group. Traditional dances were also performed by a Russian couple.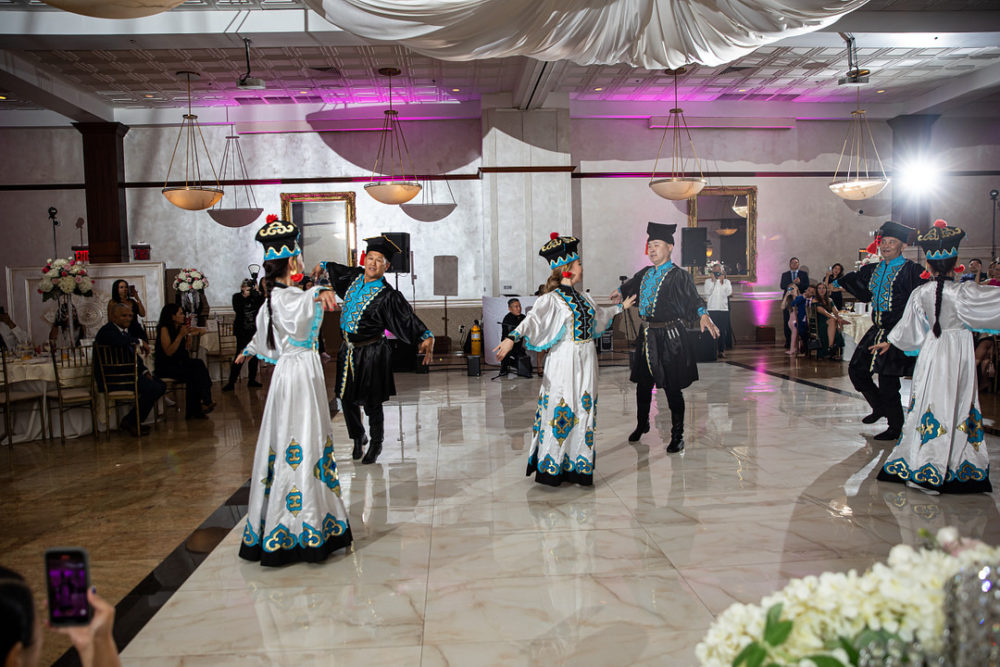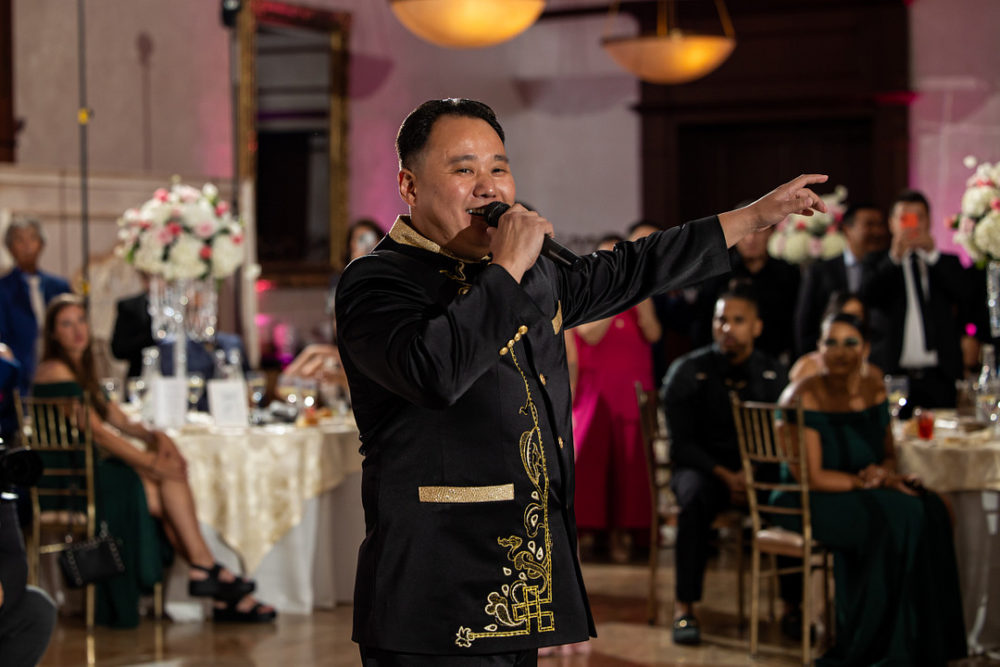 Raymond and Veronica had a superb, wonderful day! As they exited to the night, the fun they had and the memories they gathered will truly last a lifetime.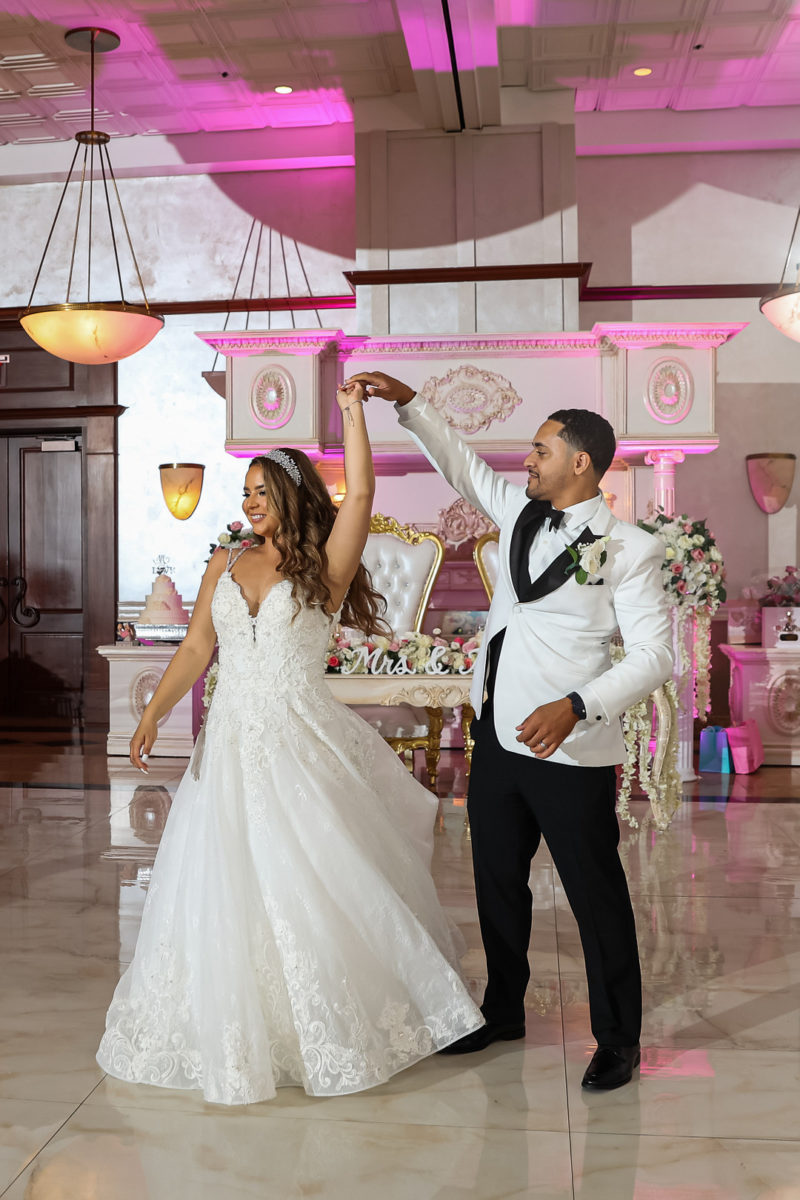 Associated Vendors
Dress Store: Hearts For You Bridal | Cake Designer: The Chocolate Carousel | DJ: SCE Event Group | Floral Designer: Lora's Flowers | Event Venue: South Gate Manor | Photographer: ProPhoto by MK